It's the New Year and your thoughts might already be turning towards your summer vacation, so maybe you'd like to consider some of the US fishing villages that offer a warm welcome. Coast to coast, US fishing villages call to you with promises of afternoon strolls along quaint docksides, bobbing boats and the quintessential fish and chips. Whether you're looking for a weekend break or a longer vacation, these fishing villages in the US are a good choice.
Table of contents:
1

Bayou La Batre, Alabama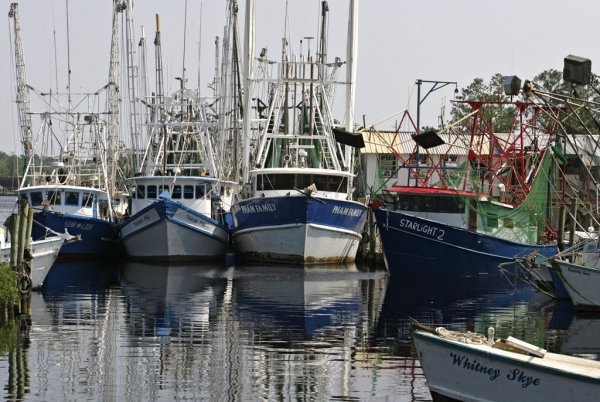 Made famous by the Forrest Gump movie and Big Shrimpin' reality TV series, this actual working port boasts abundant red snapper, grouper and oysters in addition to the curled crustaceans. The Black Pearl from Disney's Pirates of the Caribbean was also built and launched here, but despite its Hollywood connections this remains one of the authentic as it gets US fishing villages. There are no trendy restaurants or galleries, just hundreds of shrimping boats, giant piles of oyster shells and the requisite support facilities like processing plants. The nearest visitor accommodation is on the more tourist-centric Dauphin Island, across the bridge.
2

Newport, Oregon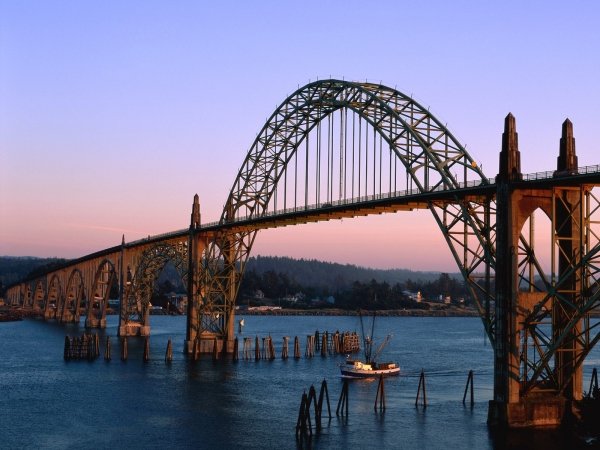 Among US fishing villages, Newport's historic bay front wraps around this Northwestern enclave for albacore tuna, Dungeness crab and shrimp. Millions of pounds of these delectable delicacies are brought into this port annually. The area also offers trendy shops and restaurants, beaches, lighthouses and a Marine Science center.
3

Stonington, Deer Isle, Maine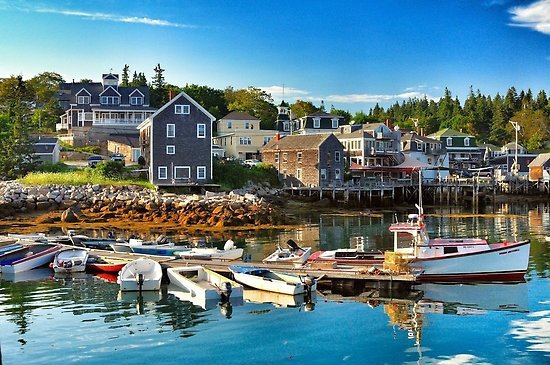 With right around 1,100 residents, this small New England town is responsible for a huge proportion of the American lobster haul. Maine leads the US in lobster catch at over 90 percent, and Stonington and Deer Isle lead Maine. More than 300 boats contribute to the port's number one ranking for dollar value and pounds of lobster landings. There is a restaurant that serves the fresh caught crustaceans 18 different ways. Once visitors have eaten their way through that menu, there are scallops, crab and shrimp left to try.
4

Port Clinton, Ohio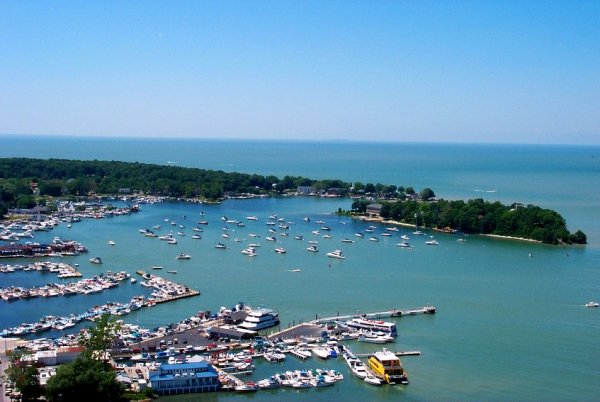 Wonderful walleye are the hallmark of this small town located on Lake Erie. As the most shallow and warmest great lake, it produces up to 80 percent of all of these freshwater perciform fish. The town of around 6,000 people wears its title of "Walleye Capital of the World" with pride. Fish for your own, pick up some of the day's catch or just enjoy this signature fish prepared in one of the area's many seafood restaurants.
5

Tilghman Island, Maryland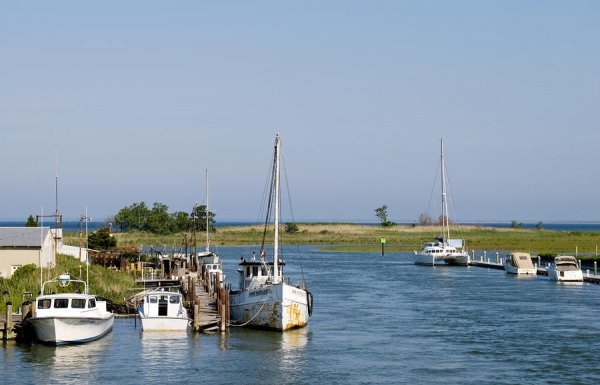 Home to prized blue crab and oysters, this village of less than 1,000 souls sits on Chesapeake Bay. Here, visitors can catch their own blue crab from the docks or from boats and have their bed and breakfast steam it up! Later, don't miss the chance to experience part of the last commercial sailing fleet in North America with a day cruise aboard a traditional oystering skipjack. Forget the rental car and instead rent a bike to best explore one of the smallest but most picturesque fishing villages in the US.
6

Kodiak, Kodiak Island, Alaska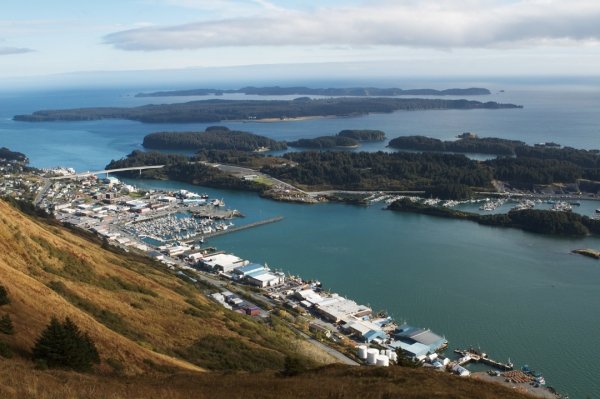 Get out and get up to this Alaskan town for salmon, Pollock, halibut, cod and crab. Regularly among the United States' top three producing ports, one third of the jobs here is related to commercial fishing. Indulge in the freshest sushi and sashimi, and then learn about the area's fishing history in two downtown museums. With two thirds of Kodiak Island designated as a wildlife preserve, visitors can round out their trip with a bus tour to see the area's namesake bears.
7

Apalachicola, Florida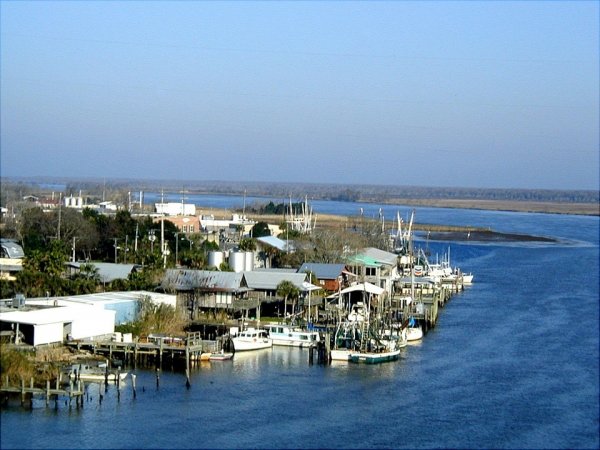 Get down to this historic harbor town in Florida for oysters, mullet, redfish and shrimp. 90 percent of all oysters in this state are harvested in Apalachicola. There are over 900 historical building that now parade as trendy shops or restored bed and breakfasts. Visitors can also enjoy kayaking the forgotten coast barrier islands or chill out on the beach before strolling the galleries and restaurants. Don't expect a fancy tourist town though; you are more likely to see local residents sporting oyster boots.
Having spent many a childhood holiday in Cornwall's fishing ports in the South West of England, I'd happily visit any of these US fishing villages. How about you?
Please rate this article