With cuisine being a major feature of most cultures, it's really no surprise that in our thirst for travel to expand our minds, tours for foodies are gaining in popularity. Food might simply be the reason for choosing a destination in the first place or the chance to experience some top food tours is just a perk of being there. Tours for foodies are a great way of really getting to know a city. You'll discover markets, little cafes, and fabulous restaurants with local guides who can get you salivating in anticipation of what you'll be tasting. Pick up your knife and fork and join me in looking at some great destinations for food lovers.
---
1

Barcelona, Spain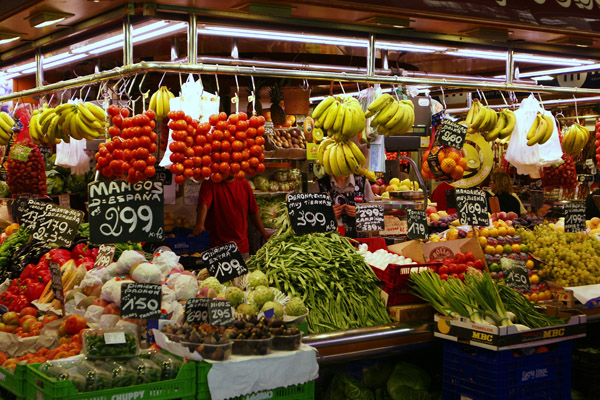 Ever since El Bulli hit the headlines as the best restaurant in the world (no longer), Barcelona has been high on the list for tours for foodies. Tours must include a visit to the famous Boqueria market found about two thirds of the way up the Ramblas. Inside the grand entrance is a noisy world of food, glorious food from the world over. A multitude of tourists and locals clamour around the heavily laden stalls, with floors slippery with fruit skins and melted ice all adding to this unique experience. Foodie tours in Barcelona offer a menu of visits to haute cuisine establishments, a tour of best tapas bars, or best places to eat off the beaten track.
---
2

Osaka, Japan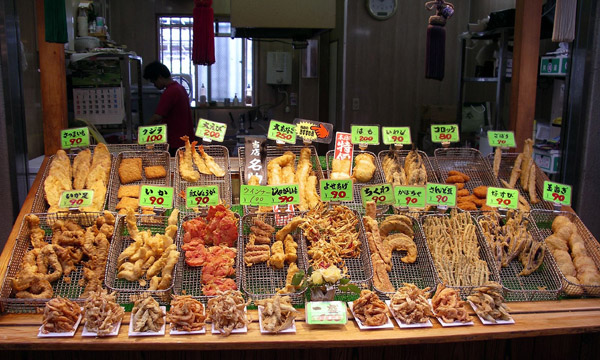 Japan has always been a source of fascination and a destination for food lovers. With the modern trend in healthy eating and in particular the huge rise in popularity of sushi, it is no surprise that visiting the restaurants and markets of Osaka is considered to be one of the top food tours and a culinary experience to remember. The creation of sushi and other exotic seafood dishes have taken hundreds of years to perfect and Osaka certainly offers some of Japan's top restaurants. Try their speciality – Takoyaki – round octopus fritters.
---
3

Cape Town, South Africa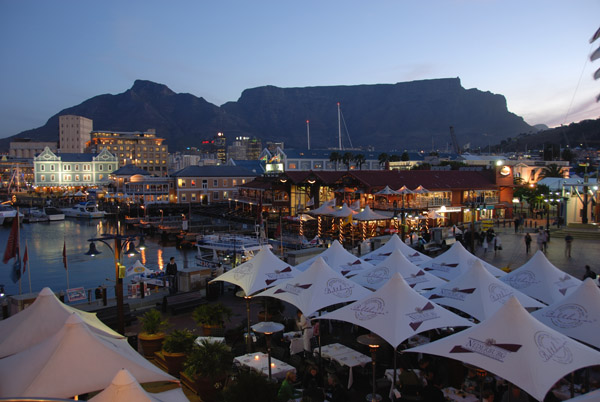 The diverse and rainbow nation of people has also created a unique cuisine. Over recent years, the old run down Long Street has regenerated to become an electrifying hub of ethnic and classical cuisine ranging with Malay, African, Indian and European influences. Experience one of several foodie tours such as the Food of the Cape Tour in which you will explore the slave history of the Cape Malays, walk around the Bo Kaap district and enjoy a traditional lunch in a Cape Malay home, which could be babotie – a mild spicy baked mince dish. The scenic coastal town of Camps Bay is another hot tourist spot for a foodie tour mainly offering top class restaurants and hotels. The buzz of the Waterfront is arguably South Africa's top tourist destination, and offers a wealth of restaurants and bars – this is certainly one foodie city stop not to be missed.
---
4

Singapore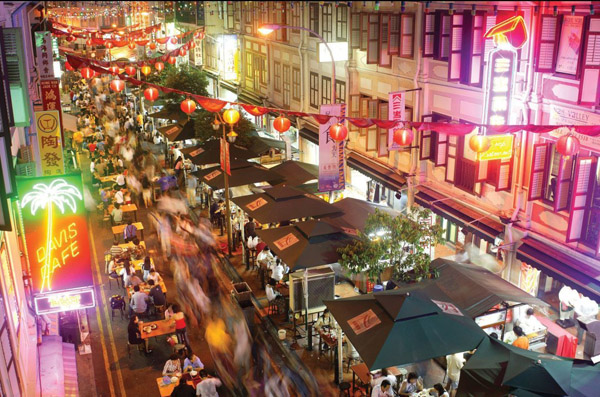 If there's one place where it's easy to do a whistle-stop visit and not feel like you've missed out on anything culinary, it's Singapore. The "hawker centers" are an amazing experience and should be on every list of tours for foodies. The centers are filled to capacity with independent food stalls selling tasty and inexpensive dishes. The air is thick with the exotic aromas of the spices and specialty dishes from all over South East Asia and India. A typical dish to try is laksha, a rich coconut based curry soup with rice noodles. One food tour on offer is the delightful Makansutra Food Safari, which takes tourists on a trail around Singapore's best food stalls and, of course, includes a sample of the famous chili crab.
---
5

Buenos Aires, Argentina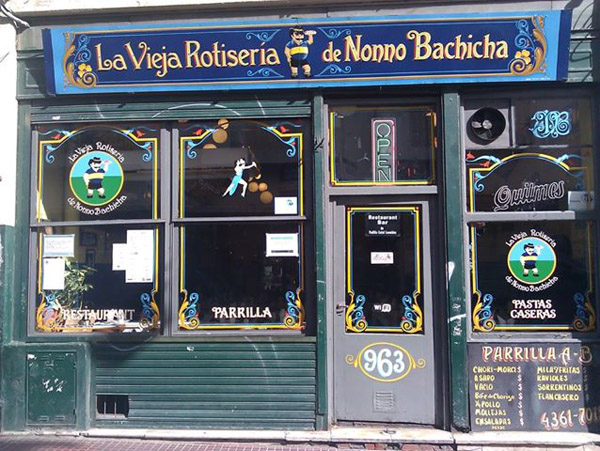 This vibrant South American city is world famous for its beef, and for those who enjoy a great steak there is certainly nowhere better than the Argentinian capital, which must surely rate its barbecued beef as their national dish. There are several tours for foodies, but for real steak lovers the Parrilla Tour will undoubtedly be for you. Trawling one steakhouse to another and sampling the world's best in steaks will leave you in seventh heaven. However, if a more varied tour is required, then the Buenos Aires First Culinary Walking Tour will take you down a road full of traditional mixed culinary surprises.
---
6

Brussels, Belgium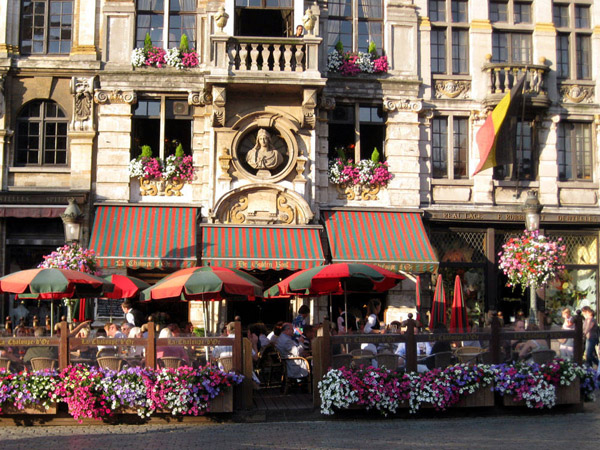 Probably not the first place that comes to mind, but Brussels offers foodie tours something a little different. There is far more to Belgian food than moules et frites, chocolate and beer, and Brussels is a beautiful place to discover it, with less reliance on haute cuisine and top restaurants. Heavy with French influence but with a more rustic appeal, Brussels restaurants and bakeries enhance any visit to the city. With a massive range of Belgian beers, this is also a great place to learn from master of the art of matching beer and food.
7

San Francisco, USA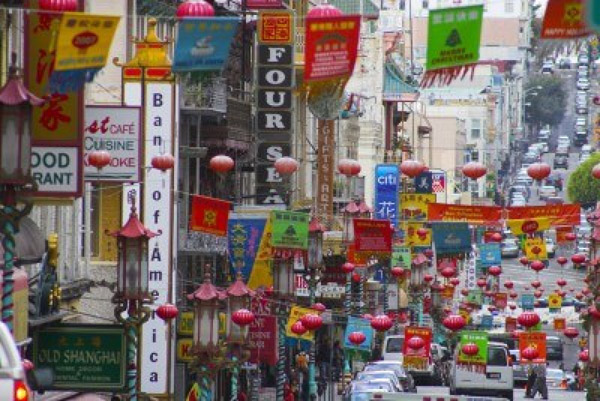 A great city in the States for eating is San Francisco, especially when it comes to seafood which comes directly from its No 1 tourist destination - Fisherman's Wharf. Apart from seafood there is a varied range of culinary specialties derived from its rich multicultural society, where you can discover lavish fine dining at top restaurants or from Chinatown eateries to Italian restaurants. Themed foodie tours are offered by various companies where visits to Chinatown, for example, will provide you with an insight into the best of what Chinatown's culinary delights has to offer.
---
8

Edinburgh, Scotland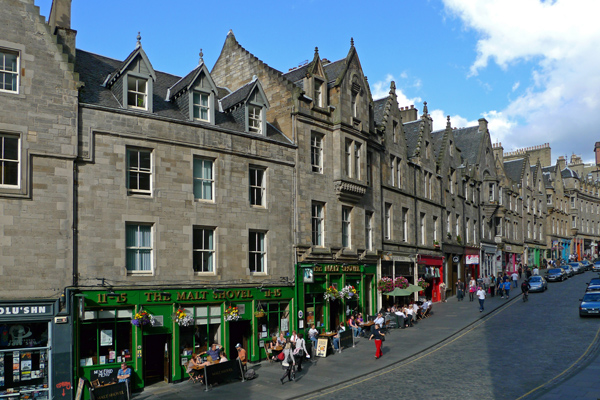 Porridge oats and haggis are what traditionally come to mind when mentioning Scotland for food. However, this great historic city has changed its culinary thinking over the past years and is now fast becoming a Mecca for tourists both for its history and its culinary delights. Various companies offer foodie tours of Edinburgh, enjoying the city's sights as well as some of the best restaurants in the UK. From new twists on original British and Scottish favorites and the creation of new dishes by top chefs using as fresh and local ingredients as possible, making this destination a must for all food lovers.
When you travel do you seek out food you know from home, or are you the adventurous type who looks for the local food tours?
---
Comments
Popular
Related
Recent