If you're a foodie, when you take a vacation, one of the pleasures is the traditional cuisine. If you want to learn to make vacation food at home, why not try a cooking vacation? Choose the right one and you will be able to truly immerse yourself in local heritage, culture and cuisine. Here are a few suggestions.
---
1

Culture and Cuisine in Evia, Greece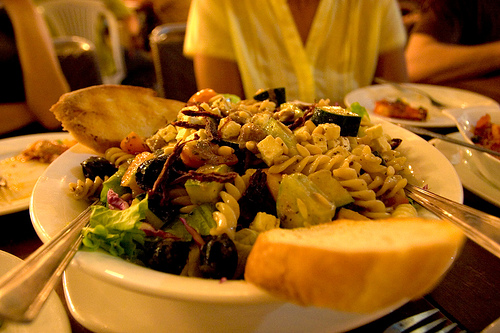 Source: www.bestourism.com
Evia is Greece's second largest island and hasn't been overrun by tourism. A culinary trip to Evia is not traditional where there's a school in a nice setting but here you actually learn to cook with the local villagers. You'll make dishes like kourkoubines, a traditional pasta and pastelli, a sesame and honey sweet. You'll be able to eat traditional food in seaside tavernas that cater for Greeks rather than the fish and chip/spag bol brigade as well as being able to enjoy beautiful beaches and visit roman ruins and medieval castles.
---
2

Chefs on Bikes in the Veneto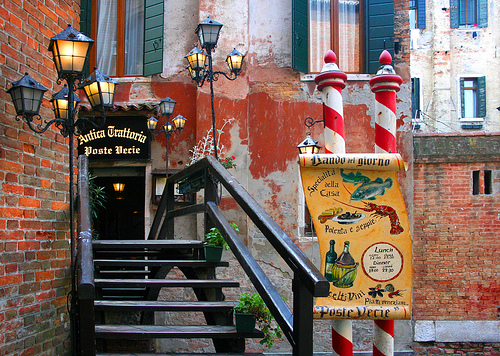 Source: flickr.com
Well if there's ever a vacation where you get to work off the calories from all the lovely treats you learn how to make this is it. You'll cycle the region around Venice in the morning sampling the art and history and beautiful scenery and in the afternoon learn the art of cooking followed by dinner of the dishes you've made or classic Veneto cuisine at charming family trattorias before heading to the villa that's your hotel.
3

Kennebunkport: Maine Getaway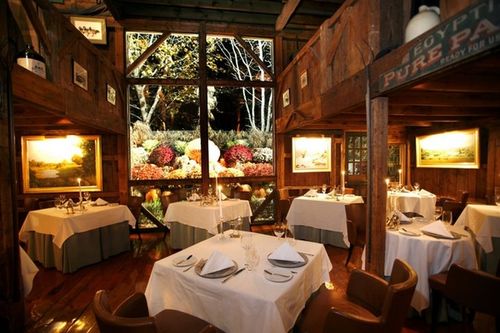 Source: hotels.com
If you don't have the funds to leave the country there are plenty of US cooking vacations. I chose this one because it's one state I really want to visit. On this trip you get to stay in a luxury boutique cottage and learn how to cook a full 5-course gourmet meal. During the day you might take a painting class or have a spa treatment, go hiking or go picking your own organic vegetables. Other US culinary vacation locations include the Napa Valley, Santa Fe, New York, Savannah and Washington DC.
---
4

Cooking Schools in Penang, Malaysia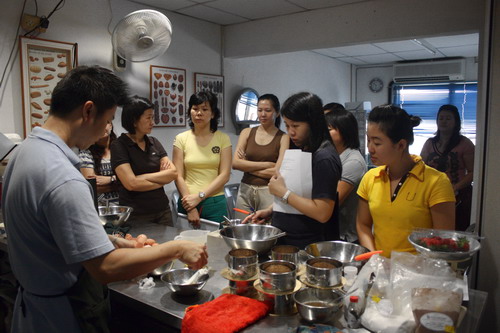 Source: flickr.com
For most people Malaysia is the trip of a lifetime and you may not want major commitment to a cookery course so cookery schools in Penang allow you the flexibility to just book the odd day here or there leaving you to enjoy the magnificence of the country the rest of the time. The schools are the Tropical Spice Garden, Golden Sands Resort and Penang Home Cooking Class.
---
5

Taste of Catalonia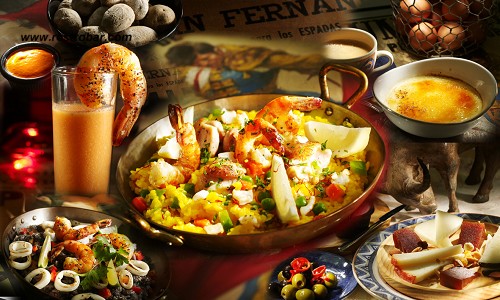 Source: www.restrobar.com
The 17th century gorgeous hotel Mas Roig is located about 90 minutes from Barcelona in the medieval village of Pals and is surrounded by magnificent scenery. Not only do you get the chance to explore Girona, the heart of the Catalan region but you can learn how to make scrummy Spanish food with Chef David in 4* surroundings.
---
6

Truffle Getaway in Provence, France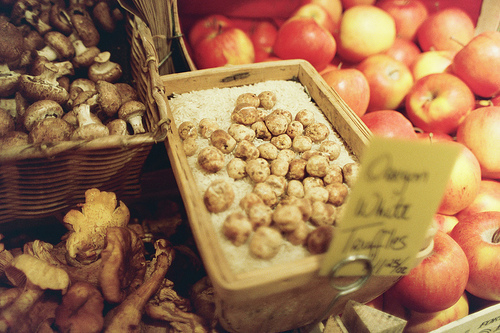 Source: flickr.com
Well, this has to be the pinnacle of French cooking trips. It focuses on the cuisine and wines of this gorgeous region of southern Mediterranean France and features truffles everyday, including a truffle hunt. The activities and sights are way way too many to list here. Needless to say it features everything you would ask for on such a vacation – top chefs, world renowned restaurants, superlative wines and breathtaking scenery.
---
7

Girlfriend Getaway: Culture, Food Wine, Friendship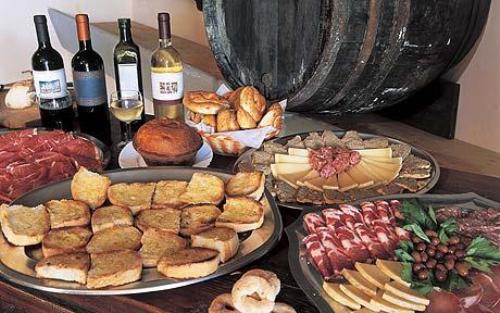 Source: co.uk
If you can't get the other half interested in a cooking vacation, rope in a girlfriend or two. This trip is specifically for the ladies. Based in Orvieto, a quiet hilltop town in Italy, You'll cook with an Italian chef, shop at the local farmers market with its coffee, artisan cheeses and regional salami and visit a noted vineyard as well as the beautiful town with its magnificent medieval cathedral, ancient Etruscan history and chic boutiques.
---
8

Not Just Fish and Chips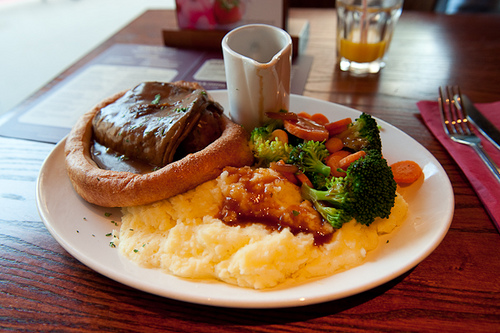 Source: flickr.com
Culinary holidays to the UK are a bit of a mix. You can learn classic cooking, including baking in the beautiful Isles of Scilly or you can learn Gourmet cooking with Raymond Blanc or you can even go to Britain to learn how to cook Thai and Indian. For the British experience though there's the Braxted Park Cookery School – a beautiful large Queen Anne country house in Essex (East England).
Sorry if I haven't mentioned your favourite type of food here but if you have a particular passion for Moroccan, Indian, Chinese, Lebanese, Turkish, Polish, Russian, Mexican, South African or just want to learn how to make bread – there's a culinary vacation for you.
Top Photo Credit: 5 9 5 0 3 6 [ * HamimCHOWDHURY * ]
---
Popular
Related
Recent