I can think of plenty of reasons to visit Gold Coast – can you? Probably not, if you're not very familiar with the Land Down Under. Gold Coast may sound like a region but it is actually a city (the sixth largest in Australia) in the Sunshine State, Queensland, on the country's east coast. Just knowing its superb location should bring to mind reasons to visit Gold Coast and here are some of them.
---
1

Surfing at Burleigh Heads Beach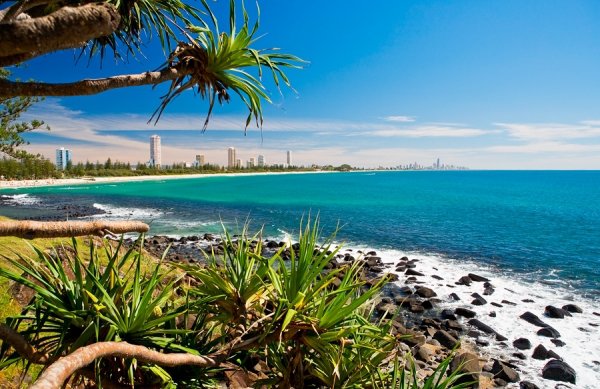 Cresting a surf break that most other coasts cannot hope to match is still one of the best reasons to visit Gold Coast for water babies of all nationalities. Burleigh Heads is nonetheless a surprisingly tranquil beach, offering seafront bars and restaurants that aren't crowded and an expanse of sandy beach that seems to go on forever, simply begging for sun-hungry visitors to drop their towel and doze off for a while. Make sure you apply plenty of sunscreen before you do! The rule in Oz is Slip! Slop! Slap! If you get bored, head to James Street, a village type high street with plenty of independent shops, hairdressers, cafes and street artists who come to perform on a Sunday afternoon.
---
2

Head for the Trees at Tamborine Rainforest Skywalk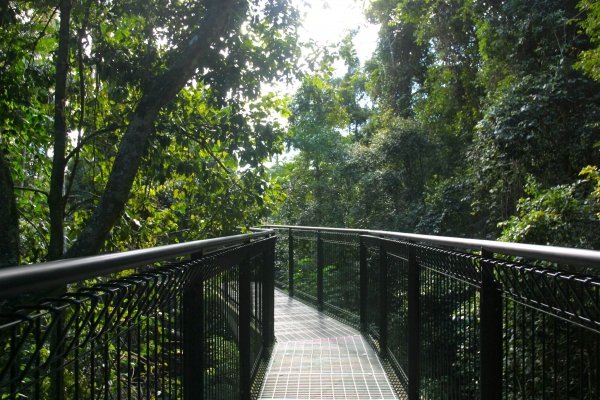 One of the great attractions of the Gold Coast, the Tamborine Rainforest Skywalk, is probably only for those with a head for heights. Dangling some 30 meters above ground, while being strapped into some contraption hanging off the canopies of rainforest trees is not everybody's cup of tea! A self-guided tour for the brave takes around 45 minutes; completing the full circuit with a guide takes a little longer.
3

Surfing into Heaven at Surfers Paradise Beach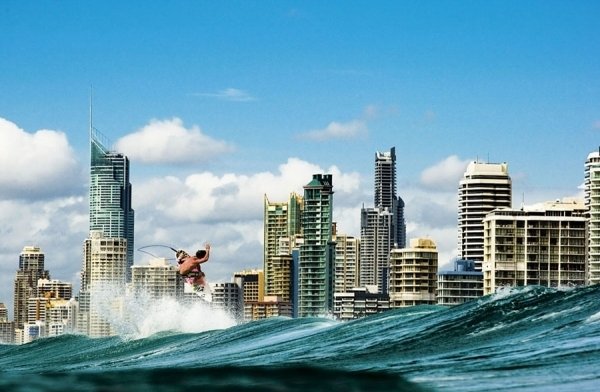 You'll never be stuck for things to do in Gold Coast, especially if you love water sports like surfing, swimming, snorkelling or scuba diving. Widely regarded as one of the world's top surf spots, Surfers Paradise Beach boasts some of the best waves anywhere on Earth. Along this glorious 3 km golden beach night owls can sample the delights of clubs and bars, where fantastic live music venues and a friendly international surf crowd make this a holiday to remember. Head to Cavill Mall for shopping and the greatest cluster of night clubs, bars and restaurants.
---
4

Meet Some Genuine Aussies at the Gold Coast's Currumbin Wildlife Sanctuary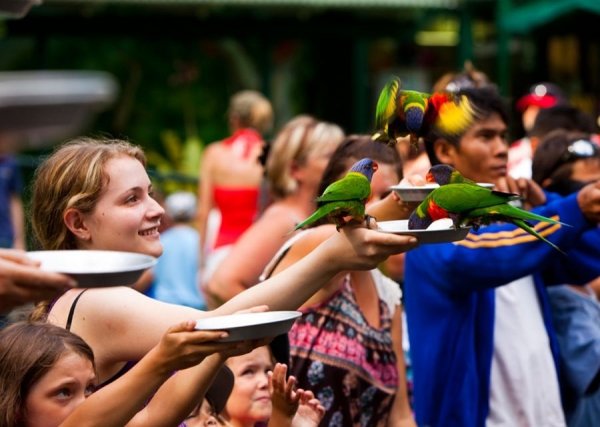 While non-Aboriginal human Aussies are a fairly late addition to the landscape, one of the many reasons to visit Gold Coast is to get up close and personal with the country's genuine article; namely those inhabitants whose ancestors lived here long before humans ever built ships and thought to "export" their relatives to other continents. The Currumbin Wildlife Sanctuary is one of the best family attractions of Gold Coast, especially for those who enjoy all creatures great and small, and have long dreamed of cradling a Koala in their arms or seeing a kangaroo hop around in its natural habitat. The park boasts more than 1,000 different species unique to the Gold Coast. Visitors can explore the park on foot like little Joeys, swinging through the trees like koalas, albeit with the aid of treetop ropes or in style like spoiled humans by joining a Segway safari.
---
5

Fly like an Eagle at the Gold Coast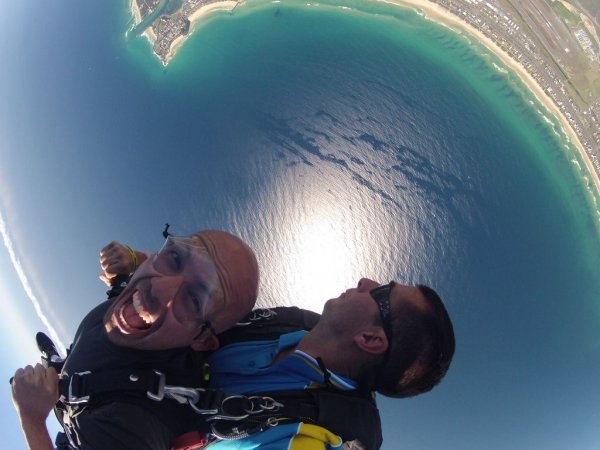 There's no need to get into a flap because you lack the necessary feathers and wings - several sky-diving companies offer great deals to see the Gold Coast from 12,000 feet above. Get the biggest thrill of your life saying "cheese" for your sky-diving instructor's camera! If you're looking for things to do in Gold Coast that will give you an adrenalin rush, going on a sky-dive has to be high up on the list, along with tickling Great White sharks or wrestling poisonous snakes.
---
6

Smell the Roses at Gold Coast Regional Botanic Gardens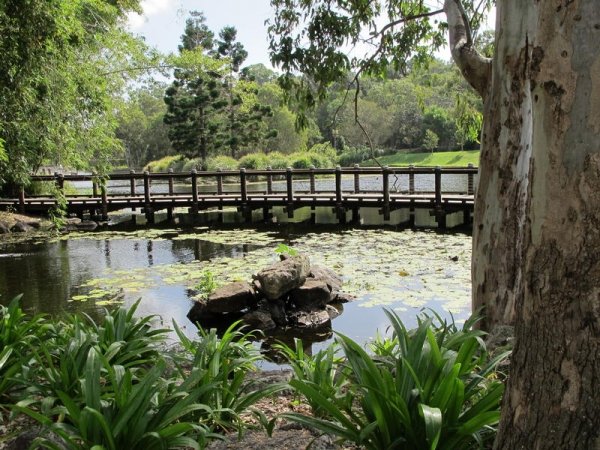 After a big night out reveling with fellow surfers you may not be up to visiting a hot sunny beach the following day. A day at the Regional Botanic Gardens is ideal for recharging one's batteries. Spanning 31 hectares of lovely landscaped gardens where you can smell the roses and sniff the orchids in perfect tranquility, these gardens are free to visit, a great bonus for those who have overspent their holiday budget going clubbing with new friends! Enjoy the peaceful Butterfly Garden and mysterious mangrove forest while getting over your hangover.
---
7

Hiking the Toolona Creek Circuit at Lamington National Park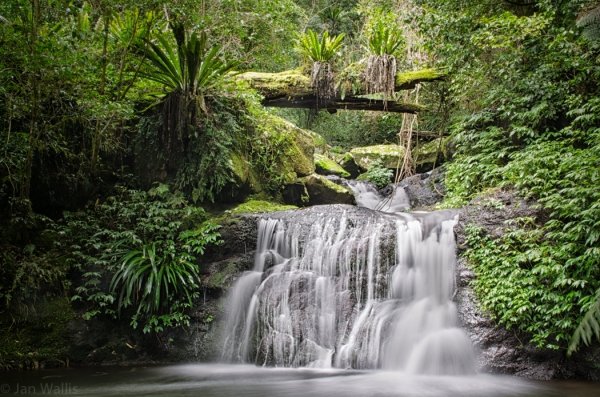 If you're looking for reasons to visit Gold Coast in winter, a hike in Toloona Creek should be high up on your itinerary - this stunning terrain boasts deep gorges, an abundance of wildlife and awesome waterfalls. The 17.4 km route leads hikers through the wonderful Lamington National Park, a great place to observe all manner of beasties - sadly also leeches which pounce on unwary hikers in summer. The leech population is less active in winter, when temperatures are not so hot.
Are you ready to pack your swimsuit and head to Australia's gorgeous Gold Coast?
---
Comments
Popular
Related
Recent