9 Marvelous Things to do in Martha's Vineyard ...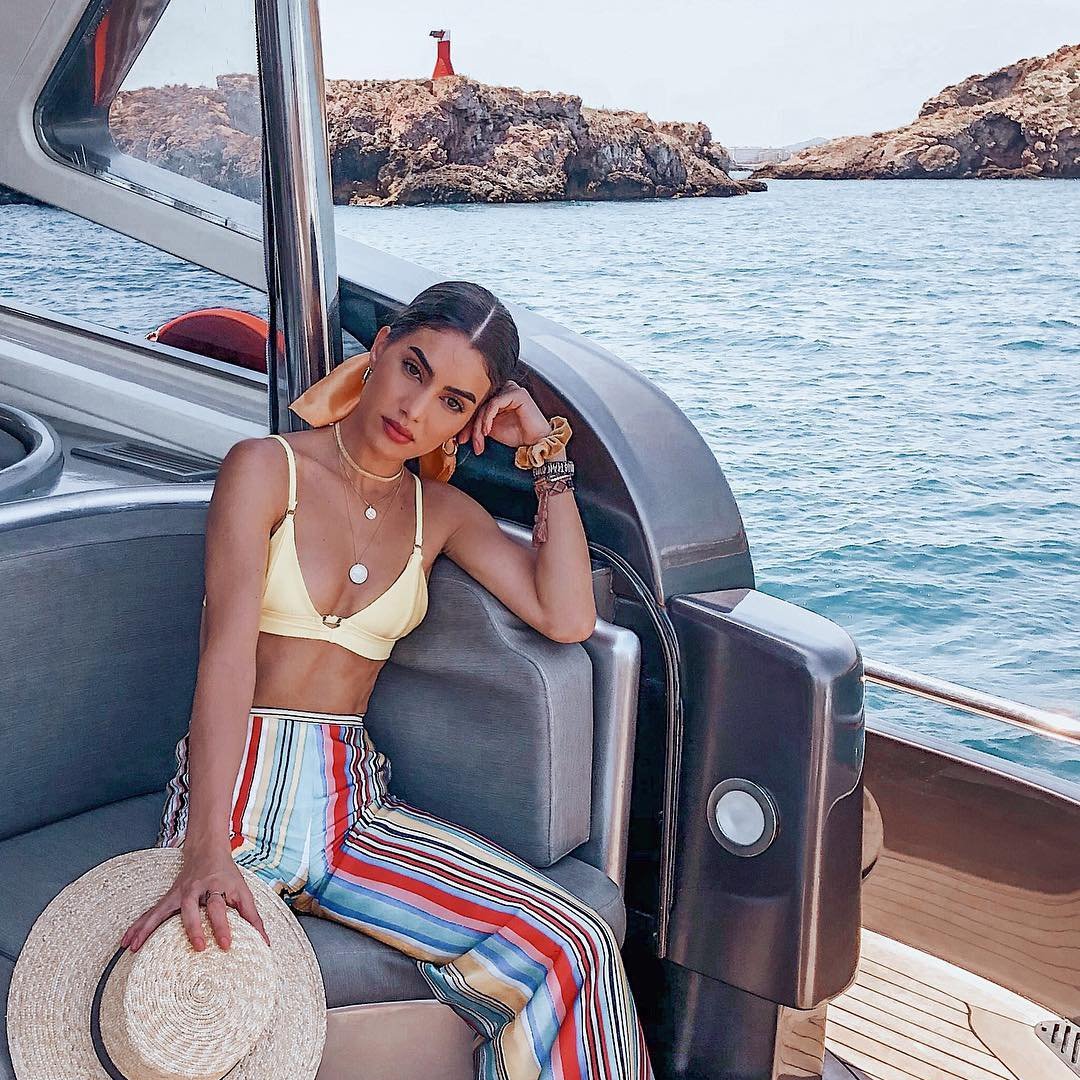 Martha's Vineyard conjures up images of thousands of fabulous people, heading on down to fabulous parties, exclusive weekend getaways and doing nothing more than drinking champagne in their Manolo Blahniks. But actually, there are all sorts of things to do in Martha's Vineyard; it is the perfect wedding destination, family vacation retreat and romantic getaway. Knowing the things to do in Martha's Vineyard will help you work out where you want to stay, however, the surroundings will be spectacular. Activities in Martha's Vineyard range from the full party circuit, to retail therapy to cycling trails and even ballroom dancing. Here are 9 Marvelous Things to Do in Martha's Vineyard.
1.

Sail across Edgartown Harbor
Get unparalleled views of the island from the comfort and luxury of some of the finest yachts in the bay. Pack the champers and the strawberries and get on out onto the water. If you don't have your own yacht you can hire one for the day or for the duration of your stay. If you don't have a yacht nor can you actually skipper one, but want to experience sailing on the bay, then charter a luxury yacht with a skipper and small crew, who will be able to pour your champers for you, so you won't have to lift a manicured finger.
The protected hideaway of Chappaquiddick is an historic island tucked away behind Edgartown Harbor. Hire a bicycle and chill like a local, cruise down to the harbor to Dock Street, take your bicycle and pop onto the ferry. Half an hour later, ride your bike off the ferry and pedal leisurely around the island. Ride over the Dike Bridge, the place where the infamous Ted Kennedy incident took place.
One of the nicest things to do in Martha's Vineyard is to take a day trip out to Chilmark, just off the State Road on the way to Vineyard Haven and check out the unique pottery gallery. Excellent handmade, exclusive pottery pieces, brightly painted and expertly finished, are just the perfectly crafted gift or memento to take home with you.
For one of the most unique Martha's Vineyard activities, hire a kayak and head on down to Edgartown Harbor, Sengekontacket Pon or Katama Bay, and explore the corners of Martha's Vineyard by water. Glide through to tucked away ponds and harbors, experience the bird life in their natural habitat, and stop off in one of the bays for a packed picnic lunch.
Who would have thought that Martha's Vineyard is home to some of the most spectacular Japanese Gardens? Snuggled away on Chappaquiddick, are the Mytoi Gardens. The enchanting Zen gardens, Japanese maple trees and the stunning pond, complete with a low standing Japanese bridge, will take your breath away and is worth the visit. Take some lunch with you, or a picnic. There is only a small store on Chappaquiddick, so you may want to come prepared if you are coming for the day.
A huge favorite among kids, and everyone else with a sweet tooth, is Murdicks Fudge. With shops in Edgartown, Vineyard Haven and Oak Bluffs, this is one of the places in Martha's Vineyard you must not miss. Get to the store early in the morning, and you will be able to watch them make the fudge from scratch, and no matter what age you are, this is a fascinating thing to watch. Nimble hands and quick fingers mould carve and sculpt the fudge until the delicious, sugary delight is ready to be devoured.
Another brilliant outing for the entire family is Island Alpaca. The Island Alpaca Company has more than 50 of these gorgeous, fascinating creatures. An alpaca is a cross between a small camel and a sheep, with Alpaca wool being a most coveted type of yarn. The animals are completely unique and range in all sorts of colors, from white to caramel to pitch pitch black. It's a great way to spend the afternoon outdoors with the kids enjoying the farm tour.
Right at the very spot where the famous Jaws movie was filmed, adrenalin junkies who are looking for things to do in Martha's Vineyard, will find bungee jumping off the bridge at Joseph Sylvia State Beach. The jump is relatively tame, with only about 10 or 15 feet or so before the water, it is quite safe from a shark point of view, and nobody has spotted a great white for a very long period of time.
The oldest operating carousel in the US and a national historic heritage landmark, the Flying Horses Carousel, is one of the most entertaining and nostalgic things to do in Martha's Vineyard. Prices have stood still in time, means that kids can go around again and again. A merry go round like no other, and a must do for all kids visiting Martha's Vineyard.
Some of the best things to do in Martha's Vineyard are right on your doorstep, whether you are going for a relaxed family weekend or a roaring 3 day party, this play ground for the rich and famous will not disappoint. Just 9 Marvelous Things to Do in Martha's Vineyard only scrapes the surface.
Top Image Source: pinterest.com
{{#comments_count}} Show Commnents ({{comments_count}}) {{/comments_count}}