When it comes to places to go in Montreal, this city certainly has its fair share of wonders. The "Cultural Capital" of Canada is renowned to be one of the world's most cosmopolitan and romantic cities, its upbeat and multicultural ambiance continually attracting tourists from all over the globe. With such a vibrant nightlife, rich culture, and centuries of history merging together to give Montréal, la ville aux cents clochers (the city of a hundred steeples), a unique North American and European flavour, it is no wonder that this city became the famous tourist destination that it is today, with many beautiful places to see in Montreal having already gained international acclaim. Exciting, artistic, sophisticated, and sometimes a bit cruel when winter settles, Montréal, la belle, is the perfect destination for anyone seeking an authentic travel experience. Here is a list of top 9 places to go in Montreal.
---
1

Vieux-Montréal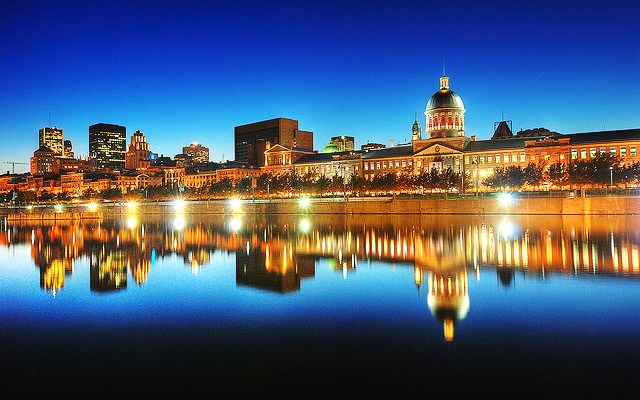 Those searching to experience the distinctive culture of Montreal while wandering pleasantly around a gorgeous European-styled "old town" will no doubt revel in Vieux-Montreal, or Old Montreal. With its cobbled stone streets lined with boutiques, restaurants and buildings dating as far back as the 17th century, it is not unusual for people to forget that they are in a North American city when visiting Vieux-Montréal. Declared an historic district in 1964, Old Montreal is where you will find horse-drawn carriages carrying wide-eyed tourists around famous Montreal sights such as Place D'Armes (where the prominent Notre-Dame Basilica and Windsor Station are situated), Place Jacques-Cartier (where you can find the Bonsecours Market and The Montreal City Hall), and of course the Old Port. Vieux-Montréal is definitely among the most beautiful places to see in Montreal!
---
2

Vieux-Port De Montréal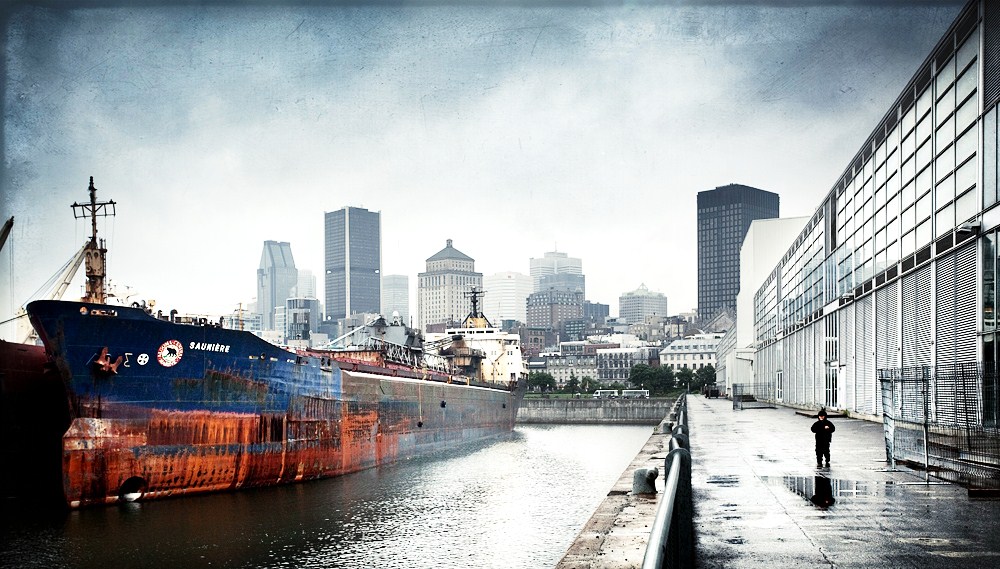 Along the banks of the Saint-Laurence river can be found the Vieux-Port de Montréal. Drawing in more than seven million of tourists each year, the Old Port is undoubtedly the most popular tourist destination and one of the most enriching things to see in Montreal. This does not come off as a surprise; for though the Old Port has long ago lost its use as a trading post for the French fur traders, it still remains to this day the heart of the city's culture and entertainment scene. Home to an IMAX Theatre, the Montreal Science and Technology Centre, hundreds of lovely cafes, and of course, the Montreal Clock Tower, the Vieux Port is the perfect place to soak in local colours while becoming more acquainted with the city's history.
---
3

The Underground City (RÉso)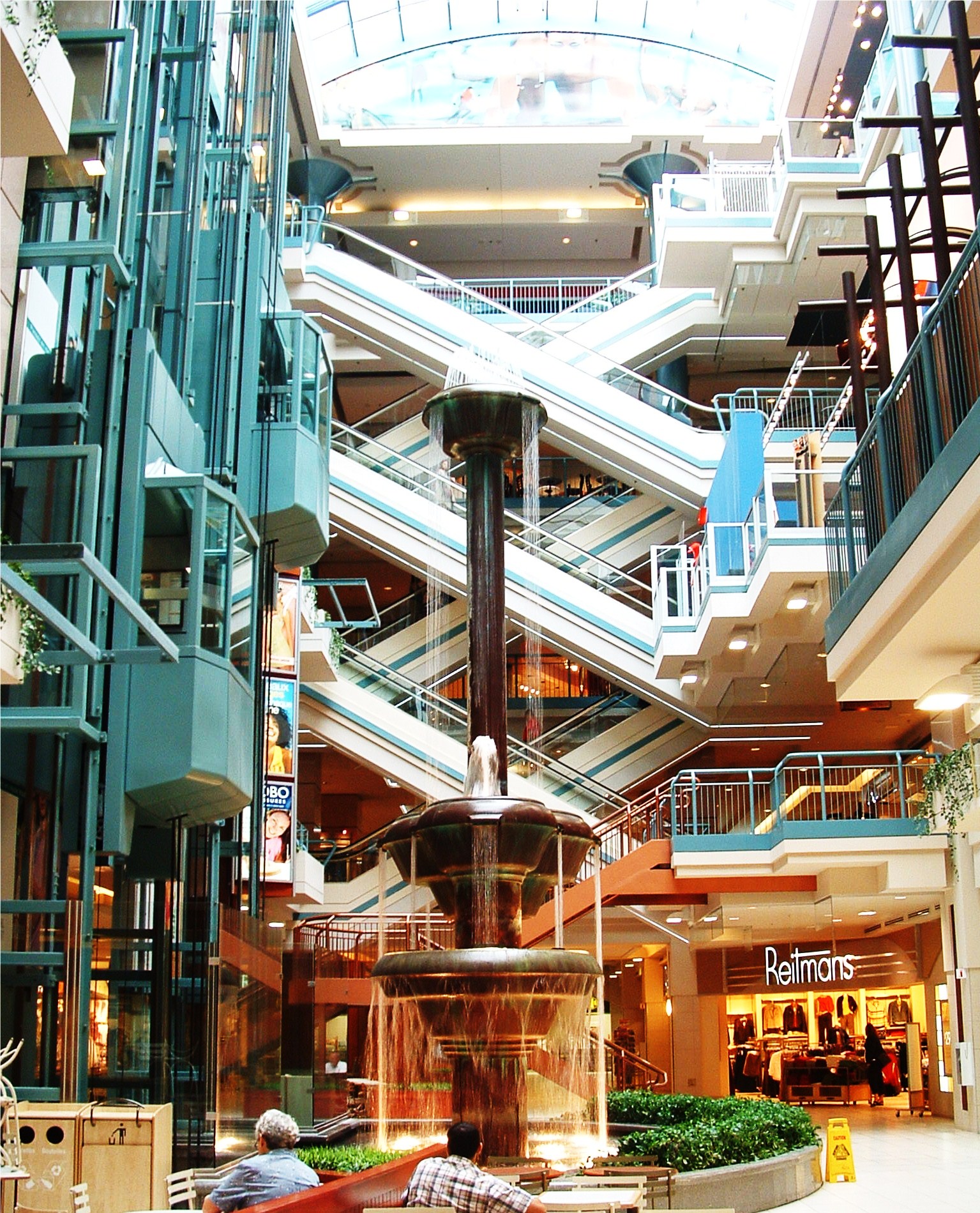 Beneath the bustling streets of downtown Montreal and its surrounding area, lies the world's largest underground city, officially known as RÉSO. Over 30 kilometres of passageways connect to all Montreal Metros and provide a refuge for tourists looking to escape the scorching heat of summer or the freezing winds of winter. With thousands of boutiques and apartments, 200+ restaurants and 34 movie theatres, this impressive underground city is regarded as both a major tourist destination and as an architectural wonder in itself. A trip to Montreal is certainly not complete without a journey across the zigzagging tunnels of this astonishing underground complex!
---
4

Parc Du Mont Royal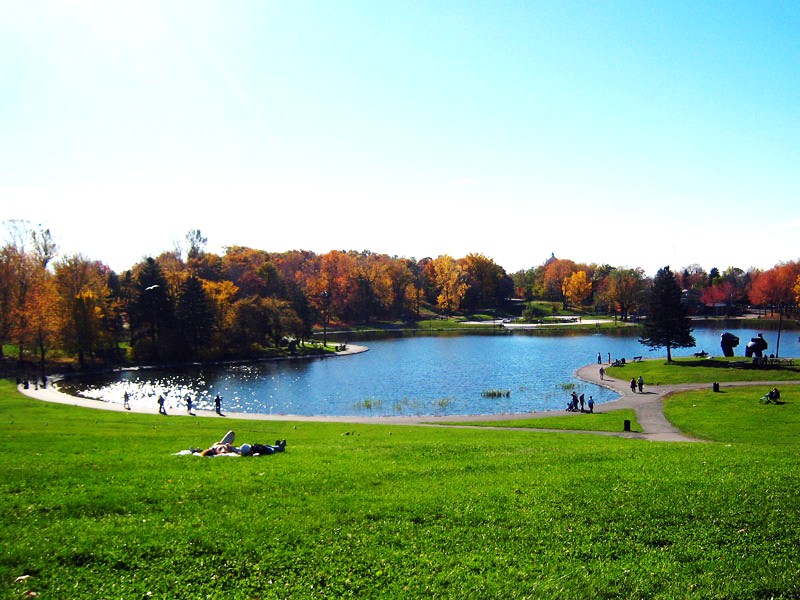 Reigning over the city is the glorious Mount Royal Park after which the city was named. More than just one of the famous attractions in Montreal, Mount Royal has grown to become a symbol of the city to which it has lent its name. Mount Royal is the place where locals and tourists go to get away from the frenzied ambiance of the city. In summer, Beaver Lake is a refuge for people looking to run away from the heat, while in winter a small ski-slope is perfect for amateurs searching to improve their skiing kills. Mount Royal is frequented by active tourists and locals, and is the ideal place to go hike, jog, picnic, or simply bask in the sunshine and watch the world go by. And if you are visiting Montreal during summertime, do not forget to take a Sunday morning to go hike up Mount Royal. There you will find hundreds, if not thousands of people gathered to dance and play tam-tams (assuming the weather permits it, of course)!
---
5

Jardin Botanique De Montréal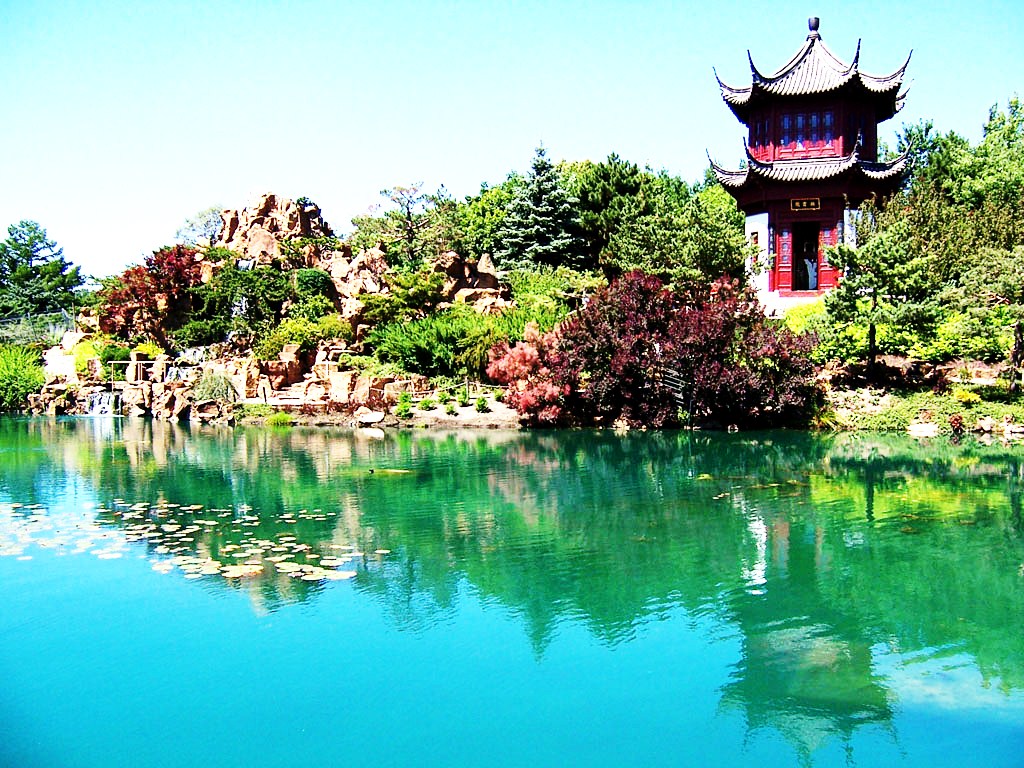 During its 80 years or so of existence, Montreal's Jardin Botanique has grown to become the third-largest botanical garden in the world and it well deserves its reputation as one of the most interesting things to see in Montreal. With thousands of plant species spread across 75 hectares, visitors can enjoy 30 thematic gardens which comprise the largest Chinese garden that can be found outside of Asia, a gorgeous Japanese garden (a favourite among tourists) with an adjoining tearoom, a fox family, and a collection of more than 200 species of birds which will be certain to please bird watchers. All in all, the Jardin Botanique is a real magnificence to behold, no matter during what season you find yourself visiting it. (If you are travelling in Montreal between September 11th and November 1st, be sure to drop in at the Jardin Botanique to witness the beautiful Magic of Lanterns Festival – you will not regret it!)
---
6

La Ronde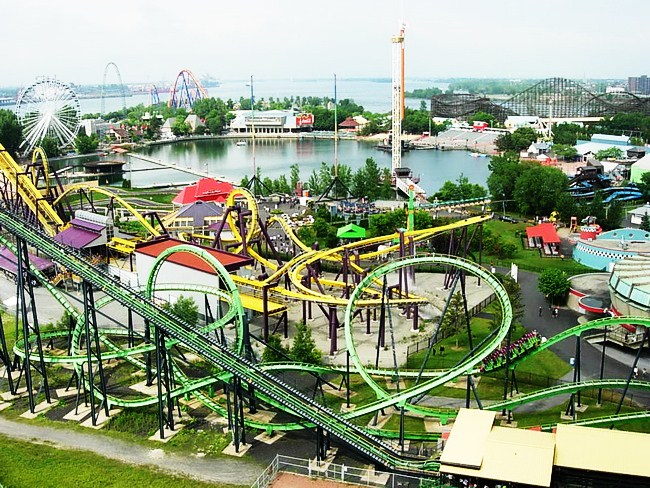 Those who enjoy a good thrill will absolutely adore la Ronde. Built in 1967 in honour of the 1967 Expo, this amusement park on Ile Sainte-Hélène boasts more than 40 exciting rides, among them the world's highest wooden rollercoaster, Le Monstre. Attracting visitors of all ages, La Ronde is Quebec's biggest amusement park and ranks high in the list of top attractions in Montreal, hosting many special events such as the International des Feux Artifices, the famous firework competitions held throughout the months of summer that delights visitors and locals alike.
---
7

Biodôme De Montréal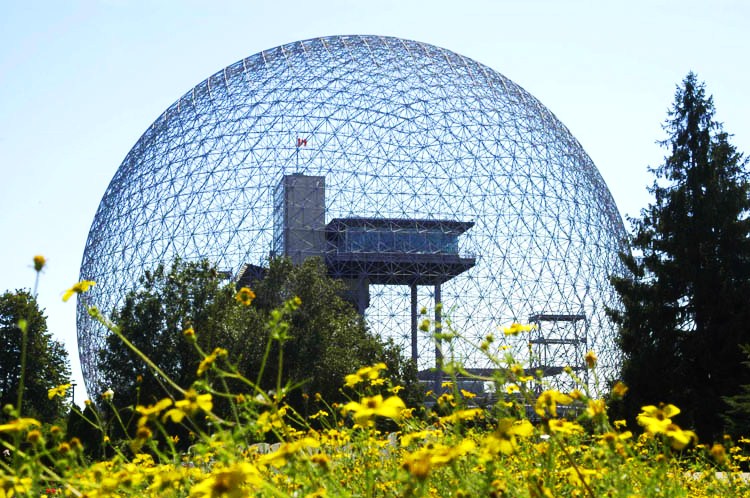 For lovers of nature, visiting the Montreal Biodome is a definite must. The domicile of more than 4, 800 animals and 750 plant species is one of the top places to see in Montreal, and strolling around the museum that aims to recreate North America's four ecosystems is an experience in itself. A visit to the Biodôme begins in the Tropical Rainforest, with its beautiful and abundant vegetation, and then continues to the Laurentian Forest where lynx and beavers can be observed behind glass walls. The Gulf of Saint-Lawrence is the next stop, and this is the place where visitors can appreciate the thriving bird and marine life that can be found in this ecosystem before the visit draws to an end in the white landscape representing the North Pole where penguins and auks can be seen roaming.
---
8

Montreal Museum of Fine Arts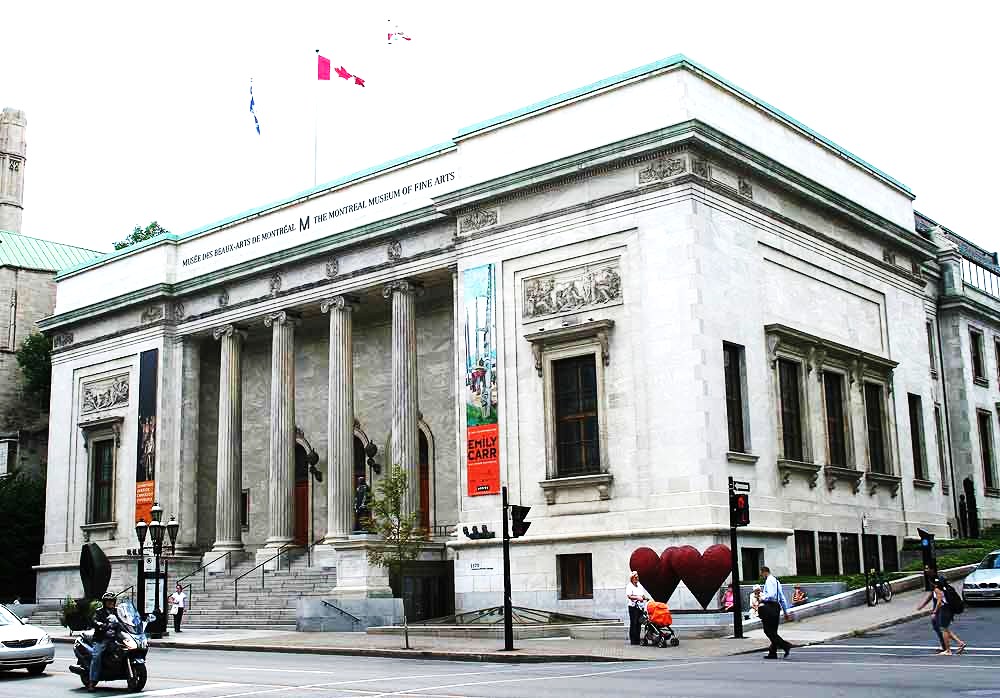 The largest museum in the country, the Montreal Museum of Fine Arts, or Le Musée des Beaux-Arts, was founded in 1860, and can now claim to possess around 3, 600 art pieces from Canadian and international artists. With a collection that includes works from Pablo Picasso and Joan Miro, without forgetting Ancient Egyptian treasures and Tang Dynasty earth wares, the Museum of Fine Arts welcomes more than half a million visitors each year, making it one of the most popular attractions of Montreal.
---
9

Montreal Nightclubs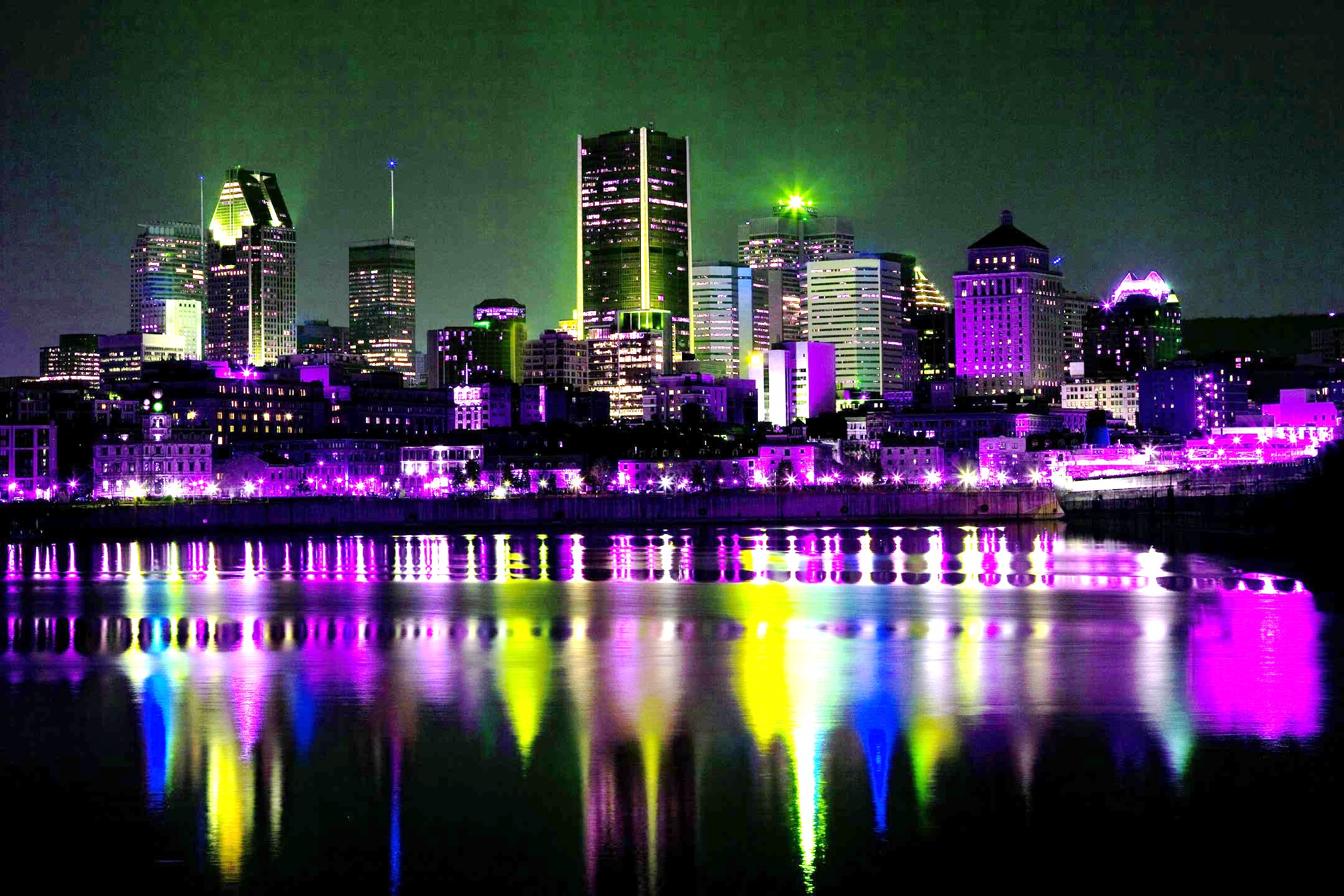 Nothing can quite compare to Montreal's nightlife – at night the city is brimming with a myriad of chic, beautiful people going in and out of clubs and bars on Boulevard Saint-Laurent, Crescent Street and Sainte-Catherine. Trendy, world-class after hours venues can be found everywhere in Montreal, and there is no denying that this city is one of the best cities to party the night away in. Notable Montreal nightclubs include (among many others): Circus, Aria, Red Lite, and Stereo.
There are so many things to see in Montreal that it is impossible to cover all of them in a single list. Montreal has a little je ne sais quoi that cannot be explained in words, an atmosphere unlike any other city you have ever visited where a definite joie de vivre can be felt by merely walking down its streets – even when the clutch of winter is hard upon it. It is not only one of the most beautiful cities; it is also one of the liveliest, and it is now up to you to explore everything that this wonderful city has to offer. Bon voyage!
Top Image Source: visualise.ca
More
Comments
Popular
Recent