Any time is a perfect time for travel but there's just something special about epic trips in the summer. It's all the more sweeter knowing you've shucked off the winter blues, and maybe you've been saving for the past 12 months to be able to go on your dream vacation. So, the question is, just what are the epic trips you should be considering?
---
1

A Safari in Africa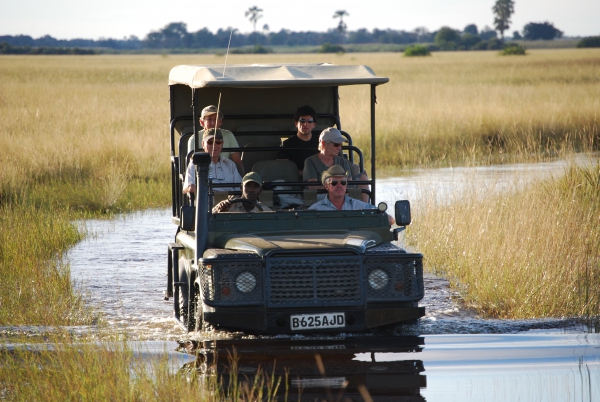 This is one of those epic trips that is on many a traveler's wish list, but its propensity to appear on bucket lists doesn't lessen its value one iota. You can watch every nature program on National Geographic and the Discovery Channel but there is nothing like the sight of the African Big 5 in their natural habitat, roaming free and acting as nature intended. The majesty of these magnificent beasts in close up is like nothing you've ever experienced before. You could also turn this into one of the trips of a lifetime by not just going out on a game drive, but by helping with the animal conservation programs. I'm not going to be specific about a destination because there are fabulous destinations in East Africa (Kenya) and Southern Africa (Tanzania, Botswana, Namibia and South Africa).
---
2

A Trek in Bhutan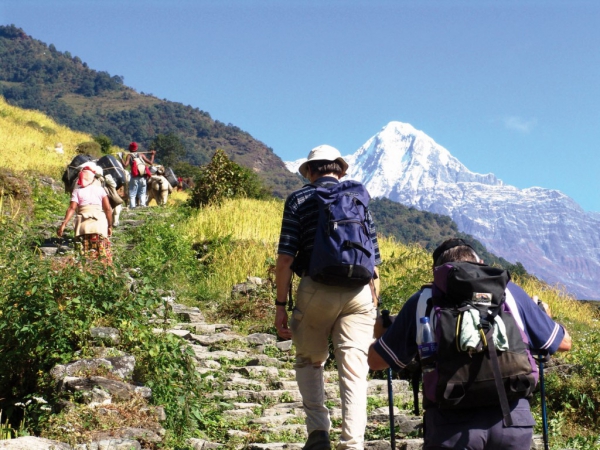 Many fabulous countries offer treks and trails that could qualify as epic trips, but why follow a well-trodden path? There is something rather special about Bhutan. This little landlocked country (between India, China and the Himalayas) is a Buddhist Kingdom and is known as the Land of The Thunder Dragon – how romantic is that? This is a land where they can't be bothered with the economics of GNP; they measure success by its national "happiness" quotient. The citizens of Bhutan are also fiercely proud of the stunning beauty of their country so tourist visas are limited and usually controlled to the point that your entire trip needs to be pre-booked and pre-paid before they let you in. for this reason, it's best to go with a tour company. One offers a fabulous 12 day trek among some of the most glorious scenery on earth staying in tented camps and in the homes of local villagers.
3

Snorkel the Reef in Belize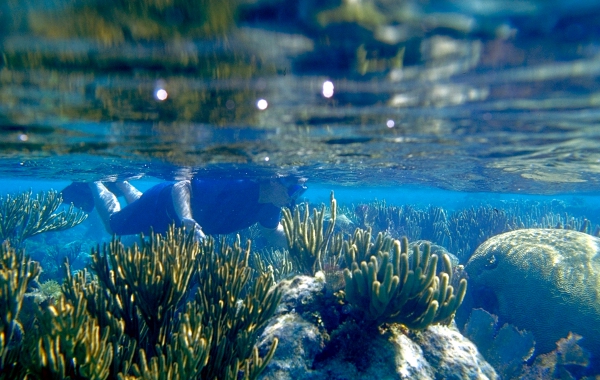 If you have always been fascinated by the worlds of marine wonder that are the planet's coral reefs but are put off by the rigmarole of learning to dive, among the trips of a lifetime you can seriously give consideration to is to Belize. The incredible coral reef off the Caribbean coast of the Central American country is the second-largest barrier reef in the world and is a World Heritage Site. The marine life is so abundant here that scientists are still cataloguing the species which so far includes more than 500 species of fish, 65 coral types, sharks, turtles and a huge population of manatee. And, the best news – you don't need to scuba dive to enjoy this magnificence, a snorkel and mask will do just fine. Also, this is one of the surprisingly affordable epic trips too – you can do 5 days for around $1,000.
---
4

See the Sunrise in New Zealand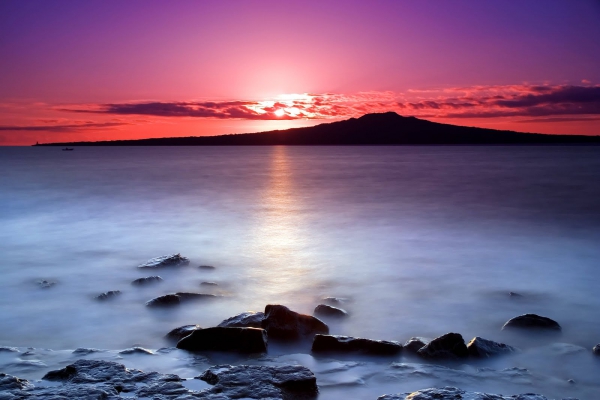 There are various claims as to which country sees the first sunrise everyday depending on which statistics you choose – some say Tonga/Fiji, others say various locations in New Zealand. There's no specific location because obviously the Earth's orbit changes the position. Most generally accept however, that it is New Zealand because that country records the most instances. But rightly or wrongly, it's a great excuse to visit one of the best tourist destinations on earth. I'd say you should head to the Balleny Islands where most sunrises happen first, but given these are desolate, forbidding and uninhabited on the edge of the Antarctic, you might not be too enamored of that. Instead imagine yourself perched on a harbor wall or on a beach anywhere on the East Cape of North Island waiting for that first peek of light for the new day's sun. And once you've had your fill of sunrises (will you ever tire of them?) you can set forth to explore all the delight the Land of the Long White Cloud has to offer. See some of the most breathtaking scenery, take part in some adrenalin filled sports, go whale watching, or take a wine tour. There are no limits.
---
5

Explore the Grand Canyon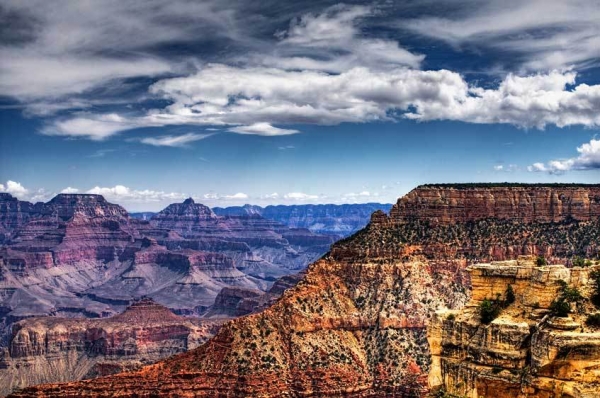 Thousands upon thousands visit the Grand Canyon every year but to most, the USA's great natural attraction is something to look at from the viewing platform or maybe in a helicopter flyover. To turn the experience onto one of the most epic trips in North America, you need to get down and dirty and up close and personal with the canyon. This might take the form of a hike along the canyon floor – or along the rim, or a horseback ride, both where you camp under the huge open Arizona skies. If however you want a lifetime experience it has to be rafting. There are stretches of the river that are quite calm where you can just sit back and enjoy the view, or there's the white water experience where you're concentrating on your white knuckles holding on for dear life and the scenery whizzes past in a multi-colored blur.
---
6

Ride the Mongolian Plains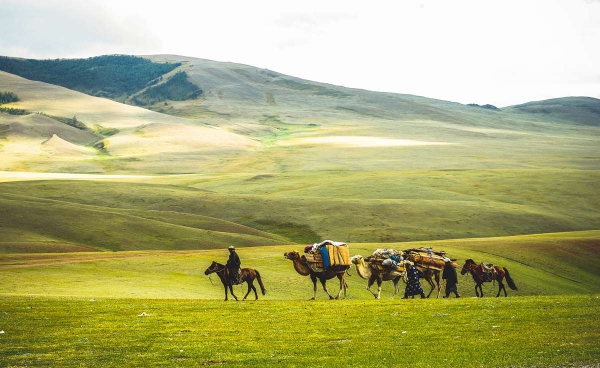 One of the least touristy destinations on Earth, Mongolia is an absolute adventure in every sense. What better way to experience one of the last few real wildernesses in the world than by saddling and riding the vast open steppes on horseback. Unlike many plains areas in other countries, the Mongolian steppes are treeless, there are no towers carrying power lines, no fences demarcating boundaries, very few tracks and even fewer roads. Staying in tents on river banks or on the fringes of little herdsmen villages of gers (Mongolian tent homes) while your luggage is carted around on a yak, everything is simple and uncluttered. This is one of those trips of a lifetime where you can really let the uncluttered state extend to your mind and soul.
---
7

Learn Yoga in an Indian Ashram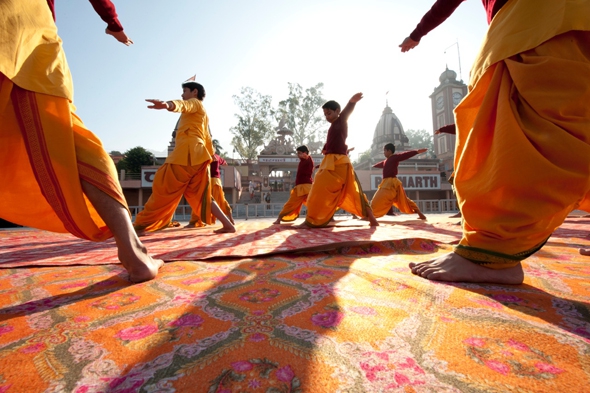 Not all epic trips have to be about adventure or encounters with Mother Nature's greatest offerings. Some epic trips can be a voyage of self discovery too where the body is stirred mentally and physically. Yoga has been a way of reaching balance and enlightenment for centuries so if you decide it's time for you to get on your mat and find your lotus position, where better than to do it than in the granddaddy land of yoga – India. If you're already a yoga devotee, there's still huge value attending an ashram in India – you might want to choose a purification program or an anti-stress program. You'll find Ashrams all over India in magical places such as in the foothills of the Himalayas or on the plains of Rajasthan. It might be one of the most disciplined vacations you ever take but you'll reach new heights of self-awareness and greater connection with your inner soul.
These epic trips are not going to be the cheapest of vacations but then why should they be? They are meant to be life-changing trips so the benefits will most definitely outweigh the costs. It you were only able to make one trip of a lifetime, what would you choose?
---
Comments
Popular
Related
Recent