Have you ever wanted to know all of the best gay-friendly beaches in the world, so that you and your guy or gal can mix and mingle a bit? The great thing is that as well as being fabulous beaches, they are in fabulous gay friendly destinations where there are more than enough attractions and entertainments to keep you happy. Below, I've got the top gay-friendly beaches that are so much fun, one hell of a party and can really allow you to be who you are, no matter what! Take a look and really see what beaches are out there that are super gay-friendly and oh-so-nice.
---
1

Playa Delfines, Cancun, Mexico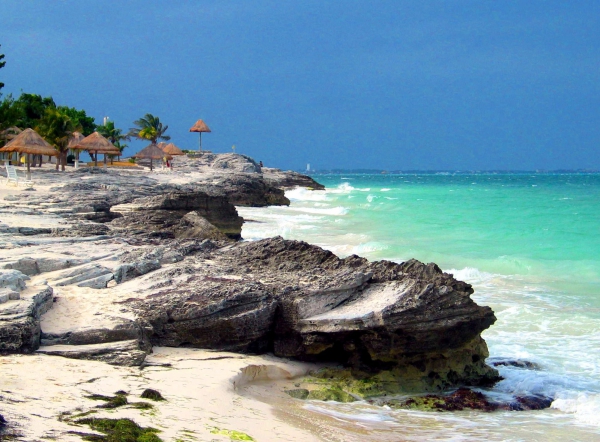 Cancun is Mexico's Caribbean playground and as a favorite among sun lovers who want a hell of a party, it's no surprise that one of the best gay friendly beaches in the Americas is found here. The water is clear, the white sand beach is stunning and it presents a glorious view. After basking in the sun all day, Cancun becomes party central at night time and the popular gay clubs of Picante and Karamba are not far from Playa Delfines.
2

Cherry Grove, Fire Island, New York, USA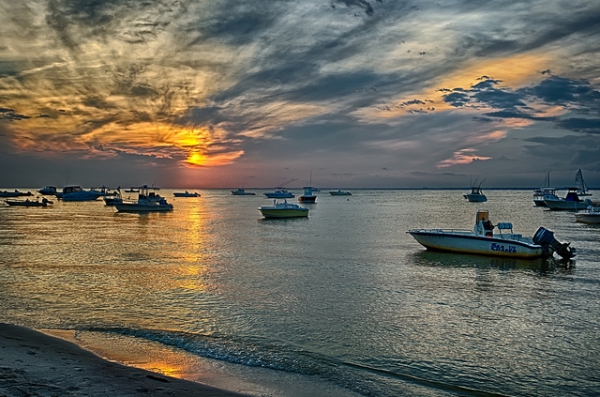 There's a real party atmosphere at Fire Island and it is a perennial LGBT favorite with great vacation rentals, hotels, shopping and an exciting nightlife. Cherry Grove is very much the embodiment of everything that makes Fire Island so beloved with the gay community and it is packed shore to shore with eye candy. The beach is adjacent to the island's artistic and rather chicly bohemian gay enclave, considered to be one of the premier gay friendly destinations in the US. Nudity is allowed on the beach.
---
3

Super Paradise Beach, Mykonos, Greece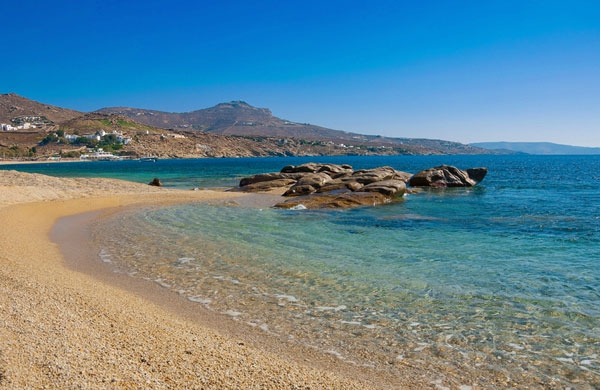 Mykonos has long been one of the most cosmopolitan destinations in Greece and the stunning island welcomes everyone to its brilliant sunshine, sublime beaches, and crystal clear waters. There are a couple of well-known super gay-friendly beaches on Mykonos: Elia Beach is popular with gay men, but lesbians have a preference for Super Paradise Beach on the south central coast of the island. This beautiful beach set in a small deep bay is sandy and with clear blue sea. There's a bar/restaurant on the beach with an energetic vibe and plenty of party action.
---
4

Main Beach, Brighton, England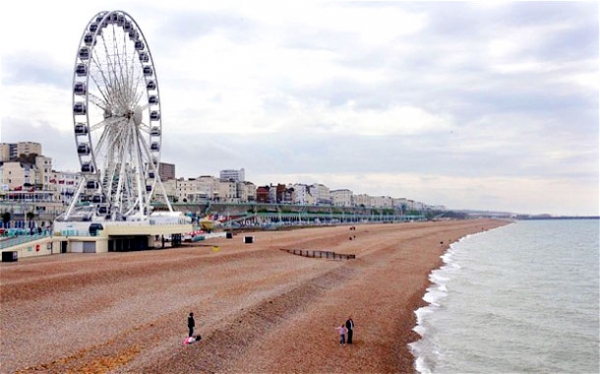 All of the UK's major cities have brilliant gay villages, but Brighton has long held the title of the Gay Capital of the UK. Brighton on the south coast of England has been a major seaside resort and is home to the kooky Royal Pavilion, The Lanes shopping area and exuberant nightlife – enjoyed by a large LBGT community and visitors – straight and gay alike. It's a major destination for hen (bachelorette) and stag parties. Main Brighton Beach isn't the prettiest and is shingle, but there is a nudist area. The other gay friendly beaches of Brighton include West Beach (nearest to Kemptown, the gay village), Telscombe Cliffs and Duke's Mound.
---
5

North Bondi Beach, Sydney, Australia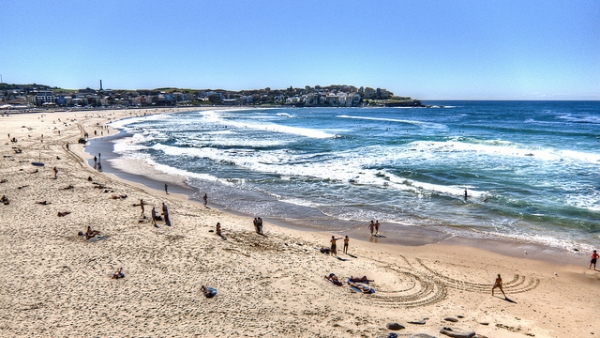 Sydney has long been known as being one of the world's greatest gay friendly destinations. Every year the Pride festival is one of the biggest and most spectacular events in the Australian city and there is plenty of gay night time action in the entertainment areas of downtown. Bondi Beach has symbolized the Australian lifestyle for decades so it's no surprise that one of the best gay friendly beaches in Sydney is at the north end of this iconic destination. LGBTs soak up the sun in the area of the beach close to the North Bondi Surf Club where it's easy access to the pubs along the top of the beach (alcohol is not allowed on the beach itself).
6

Little Beach, Maui, USA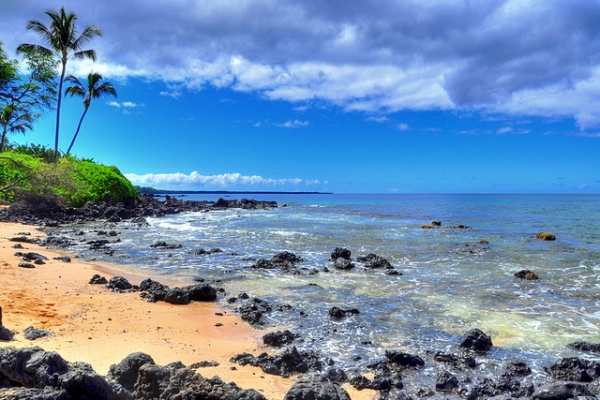 If there's a place that can rival Oz for its surfing destinations, it's Hawaii. The islands have some of the most gorgeous beaches in the world and the island scenery is nothing short of breathtaking. There are gay friendly destinations on all the islands, but Maui in particular is known for its beaches that welcome LGBT sun worshippers. It might be a bit of a hike to reach one of the very best gay-friendly beaches in Hawaii, but it's worth it. Located in Makena State Park, the golden sands of Little Beach can only be reached via a cliff trail and a clamber over black lava rocks. Although nudity is not legal in Hawaii, it isn't enforced here. It's worth making the trip on a Sunday afternoon to catch the drum circle and fire dancing that carries on through the evening.
---
7

Hilton Beach, Tel Aviv, Israel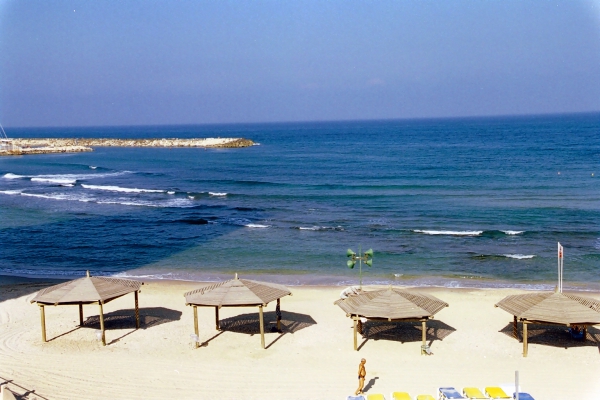 You may not have considered Israel to be one of the most friendly destinations for gay people, but there is a strong LGBT community in the country and very much so in Tel Aviv. In fact, in 2011, one renowned gay website (gaycities.com) handed the title of Best Gay City 2011 to Tel Aviv. The Israeli city is one that never seems to take a break and is one of the most vibrant in the Middle East. The beachfront is gorgeous and there are a number of gay friendly beaches including Hilton Beach, which has actually been a gay hotspot since the 1950s.
---
8

Clifton 3rd Beach, Cape Town, South Africa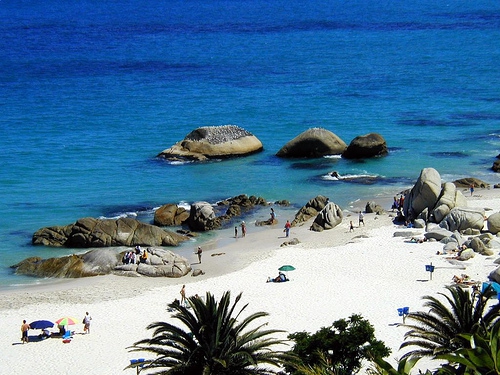 Although not the most romantically named (it's one of 4 beaches), Clifton 3rd Beach is gorgeous. Many of Cape Town's beaches suffer a little from the breezes that sweep in from the Atlantic Ocean, but Clifton 3rd faces west so it enjoys a protected setting. This also means it has stunning sunsets. The granitic white sand is washed by rollers that are just perfect for water sports, or you can just lie back and take in the views.
---
9

Playa Des Cavallet, Ibiza, Spain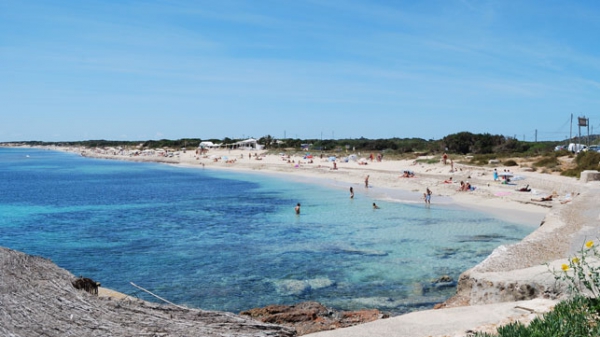 There have been many contenders for the party capital of Europe over the years but Ibiza continues to fight off all-comers. As well as having some of Europe's best resorts for families and friends, the island is one of the most welcoming gay-friendly destinations in the world. Playa des Cavallet is among the top gay-friendly beaches in Ibiza and this is possibly due to its proximity to the island's capital Ibiza Town which has enjoyed a reputation for being strong on LGBT attractions for decades. But, the coastline, especially the south, is peppered with beaches with a liberal attitude, and there are plenty of tiny secluded coves too, if you want to find your own little beach haven.
If you want a vacation where the scenery is gorgeous and the entertainment sizzling, any one of these gay-friendly beaches fits the bill. What's your favorite?
---
Comments
Popular
Related
Recent