Although world-renowned for its superb winter sports, there are some gorgeous summer destinations in Canada that are so often overlooked. As well as those snowy winter playgrounds that in summer become excellent locations for outdoor pursuits of all sorts, the cities and national parks offer up plenty of deliciousness, no matter what kind of vacation you prefer. Check out these summer destinations in Canada and you might find yourself booking a flight quicker than a Mountie can get on his horse.
---
1

Top for Tipplers – Okanagan Wine Country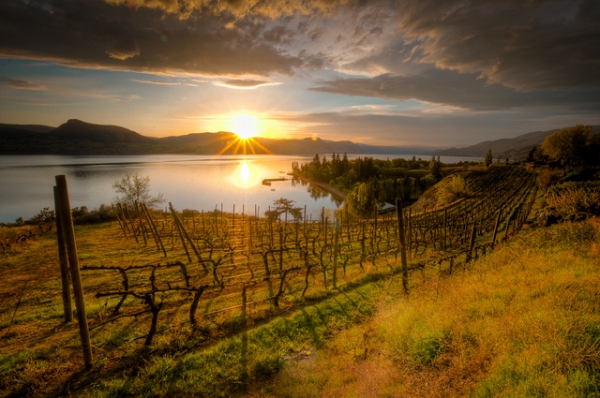 Although not exactly renowned for being a wine producing country, one of the lovely summer destinations in Canada is Okanagan Wine Country. Just as pretty as the Napa Valley and Tuscany, the 100 miles area around Okanagan Lake and its valley and rolling hills is home to more than 70 vineyards, many opening their cellars for tasting. The wines are definitely worth tasting as the area produces unique grapes with highly concentrated flavors. The Lake is also a popular spot to swim, sail and fish, or just to sit by with a glass of one of your favorite wines from the day's tasting to enjoy the view.
---
2

Fun for Foodies – Charlevoix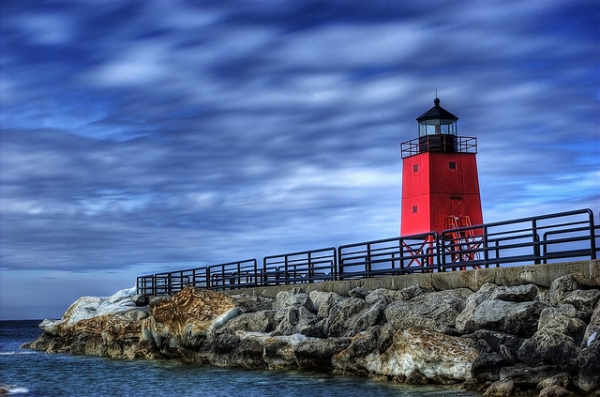 If wine is not to your taste but you still fancy yourself a bit of a foodie, the fabulously fertile farmland of Charlevoix beckons. Hit the Flavor Trail and for 89 miles you'll experience a showcase of producers and restaurateurs of Charlevoix. Be prepared for more than 40 stopping points where you can feast on super-fresh produce, gourmet foods and local delicacies. There's also the benefit that Quebec City is only about 3 hours away and Baie St. Paul on the St. Lawrence River is even closer.
3

Scintillating for Surfers – Long Beach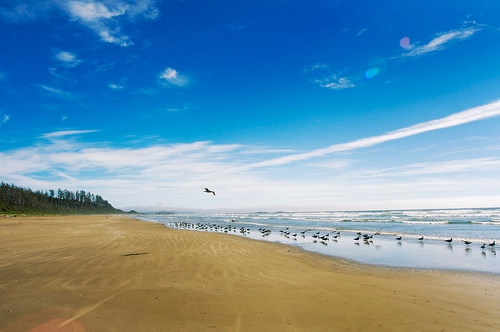 Who says you have to go to California, Hawaii or down under for surfing? If you want to grab your board, one of the great places for a summer vacation in Canada, where you can catch some breaks, is Long Beach in British Columbia. Located in the Pacific Rim National Park Reserve, there are excellent surf conditions throughout the summer, and the broad shoreline is welcoming to beginners and experienced surfers with a number of surf schools too.
---
4

Perfect for Photography –Grasslands National Park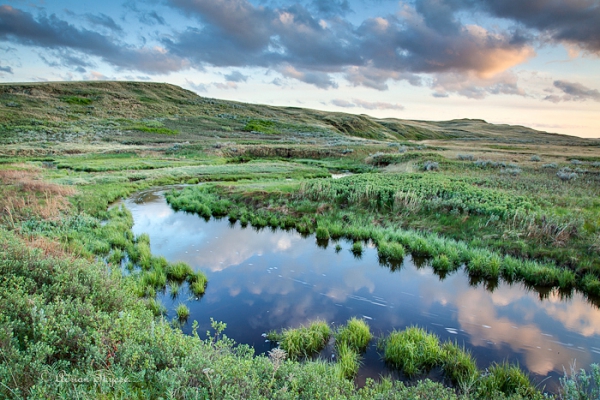 If you like nothing better than to just enjoy the beauty of Mother Nature's bounty, you might like to consider Grassland National Park. Saskatchewan doesn't necessarily spring to mind when you think of summer destinations in Canada but it should – it's gorgeous. The prairieland and rolling hills, oft carpeted with wild flowers, are a feast for the eyes. The best way to enjoy the park is camping or with an RV and there are plenty of sites with good amenities. And, be sure to look out for plains bison.
---
5

Sensational for Sun Seekers – St. Andrews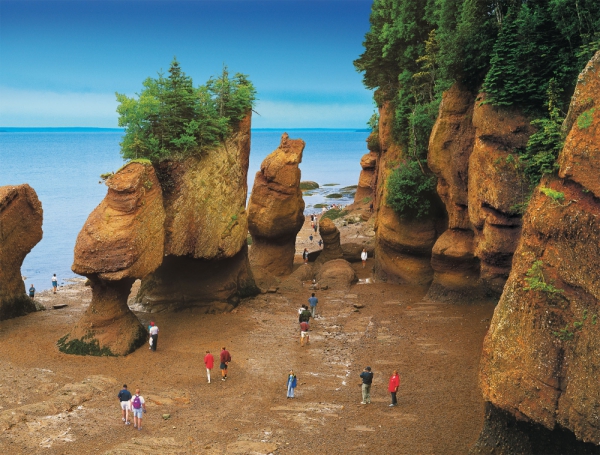 Beautiful St. Andrews in New Brunswick is the oldest seaside resort town in Canada. Located on the superb Passamaquoddy Bay, the town is picture postcard perfect with plenty of historic charm. Enjoy the pretty beach, browse the cute shops or take a whale watching tour around the Bay of Fundy where you might also spot dolphins, seal and bald eagles. If you want summer destinations in Canada for traditional seaside activities, St. Andrews is among the best of them.
---
6

Super for Scenery – Lake Louise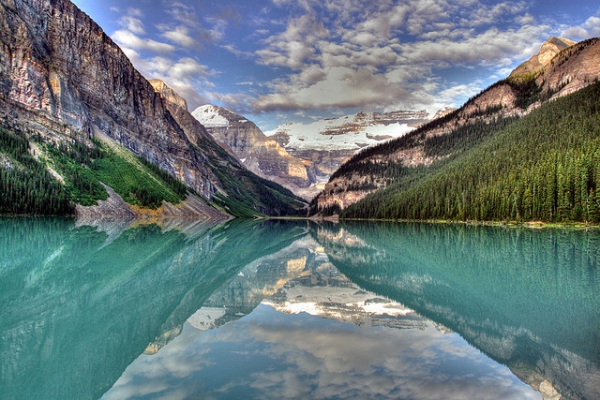 Lake Louise is one of those wonderful winterland sports resorts that also offers wonderful summer vacations in Canada. Lake Louise is a tranquil mountain village in Banff National Park, in Alberta, close enough to Banff if you fancy a trip into a larger town. The lake which lends its name to the village is a beautiful expanse of emerald green with waters that sparkle, fed by the summer melt of surrounding glaciers. If you don't mind a touch of cold water, the experience of swimming overlooked by the dramatic Rockies is not to be forgotten. If the cold water is not enticing, you can view the magnificent scene of the lake, glaciers and mountains on a gondola tour at 8,850 feet.
---
7

Brilliant for Beaches –Cavendish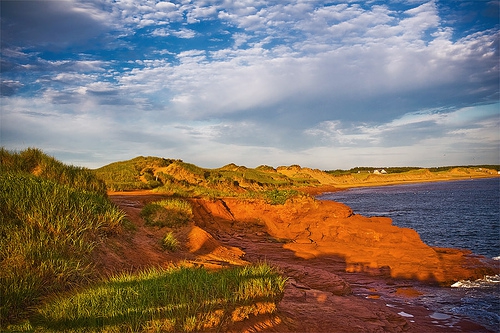 Cavendish on Prince Edward Island is the place that inspired Anne of Green Gables, and it's easy to why. Come summertime, the draw card is Cavendish Beach with its miles of white sand and clear water set off beautifully with a backdrop of undulating dunes and red sandstone cliffs. There's plenty of delightful holiday accommodation along the North Shore, which makes the perfect base to get down to the beach or inland to visit the sites that got Lucy Maud Montgomery's creative juices flowing.
Coast to coast, there really are some glorious summer destinations in Canada. Check out the small towns and all the national parks. It is a country of great beauty and fabulously hospitable people. Where would you go?
---
Comments
Popular
Related
Recent