While most head to Cancún to loll on the beach and sip cocktails, those looking for green destinations will actually find some terrific eco-friendly places to visit on the Mayan Riviera. This stretch of the Mexican coast on the Caribbean Sea has more to it than the Hotel Zone, beaches, resorts and nightclubs, and the weather is great too. The eco-friendly places to visit on the Mayan Riviera are spectacular and awash with history and wonder.
---
1

Chichen-Itza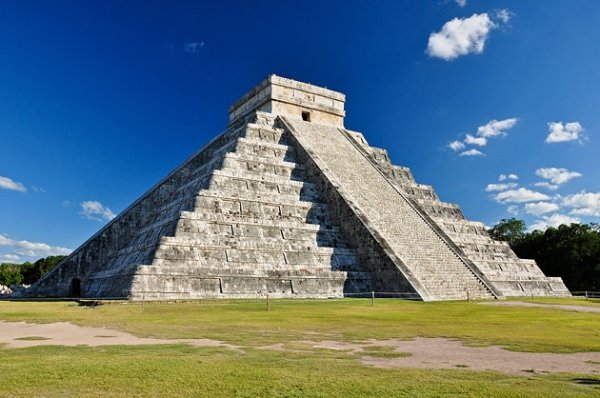 This is a very famous archaeological site that is sometimes seen in movies and in video games. Most often you see Kukulcan's Pyramid, a stepped pyramid that is 79 feet tall and has 365 steps (one for each day of the year). It is one of the best and most famous places to visit on the Mayan Riviera as well as being one of the most well known attractions of Mexico. You can no longer climb the pyramid but stick around for the evening light show.
---
2

Sian Ka'an Biosphere Reserve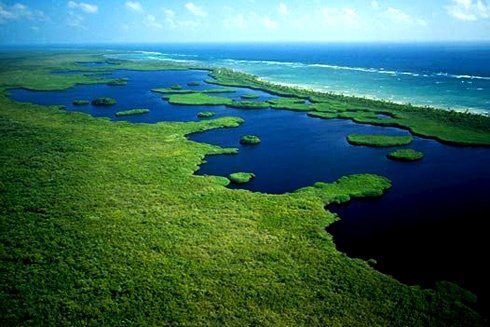 The Mayans called this a "gift for the sky", and it consists of 2,500 square miles of scenic grounds and unexcavated ruins, freshwater river ways, mangroves, lagoons and wetlands. It is a UNESCO World Heritage Site and they allow you to take part in a few activities that do not damage the environment (low impact activities).
Trendinig Stories
More Stories ...
3

Xel Ha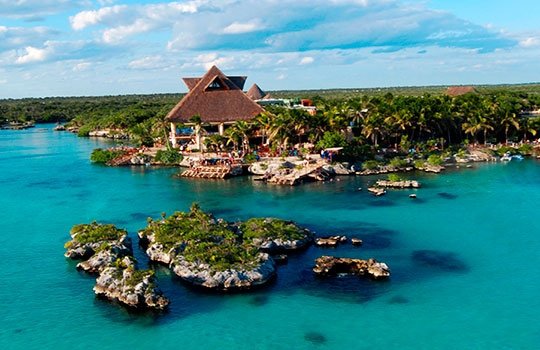 The Xel-Ha Park has a mixture of seawater and freshwater ecosystems. It has clear water and tropical fish and many people enjoy snorkeling here. They have a program where you can swim with dolphins too. This is one of most unique places to visit on the Mayan Riviera when it comes to water life.
---
4

Xcaret Park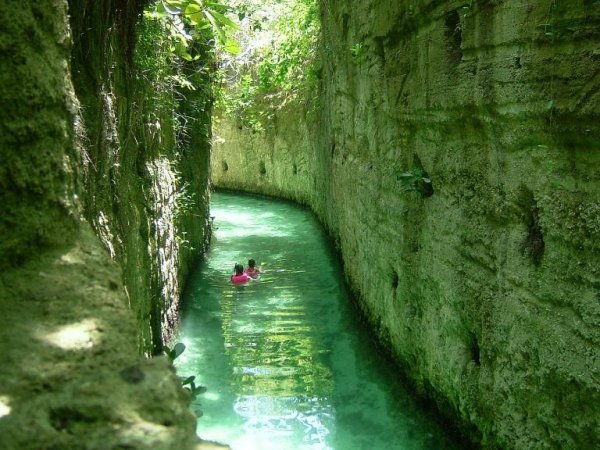 This is an eco-park that has a reasonably high entrance fee, but for that you get to go swimming, explore caves and enjoy the 250-acre grounds. There is a butterfly pavilion, aquarium, giant sea turtle sanctuary and a dolphin center. There is also plenty to do at night with regards to spectator sports, dancing, drinking and eating.
---
5

Aktun Chen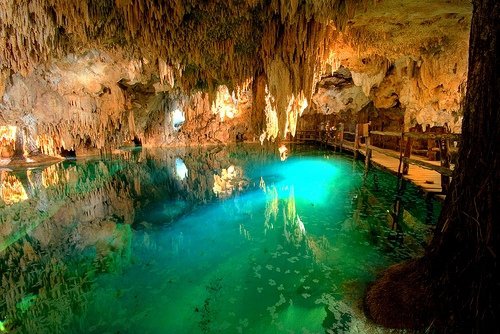 Here you will find 1000 miles of rainforest that holds a very popular cave that you can explore, even if you are new to cave exploration, and there are many natural sculptures, stalactites and stalagmites. There is also a lot of wildlife in the area, which includes wild boars, spider monkeys, deer, birds and iguanas. They are not always easy to spot if you have a rowdy group with you, but sneak along quietly and you may see some wildlife poke its head out of a bush.
---
6

Hidden Worlds Cenote Park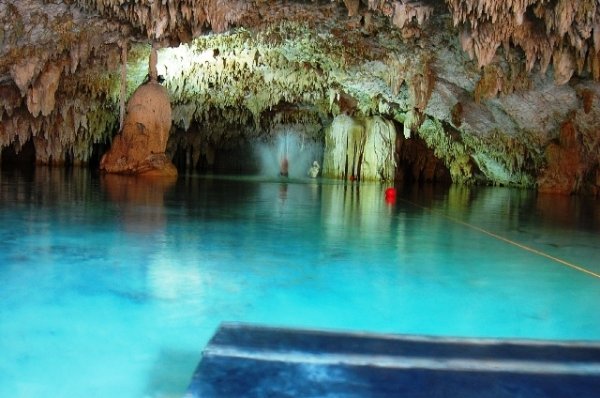 Here you can snorkel in an underwater cave system. You can go diving as an individual or in groups. Much of the underwater cave system is accessible and they allow divers of all levels and ages to participate. They also have a sky cycle, where you may cycle a ride upon a suspended bike, on which you can see the jungle from above.
---
7

Contoy Island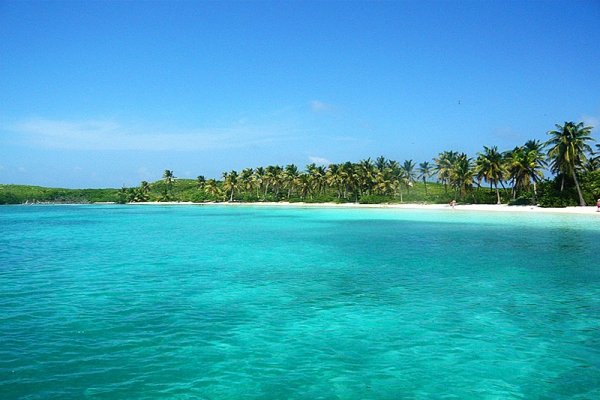 This is really a place for bird lovers. It is a national park that has hundreds of birds nesting in it, and there are giant sea turtles too. It is a protected area as the Mexicans have named it a national park. They do not allow much interference by humans, but there are limited access tours you can take and there is a museum to enjoy. It is the sort of trip best taken if you own binoculars or a high-powered zoom lens on your camera, because it is not the sort of place where you can get up close and personal with the wildlife.
Some of these attractions of the Mayan Riviera feel a world away from the bright lights of Cancún's Party Zone. Which would you prefer? Rowdy downtown Cancún or the still and mysterious world of the ancient Mayans?
---
Comments
Popular
Related
Recent