It's never too early to start thinking about next year's vacation and just looking at pictures of Mediterranean destinations can get you hankering for some summer sun. Whether you're looking to immerse yourself in history, feast on culture, loll on the beach or party like there's no tomorrow, there are plenty of Mediterranean destinations to tempt you into starting to save your pennies.
Table of contents:
1

Munching Seafood in Cadiz, Spain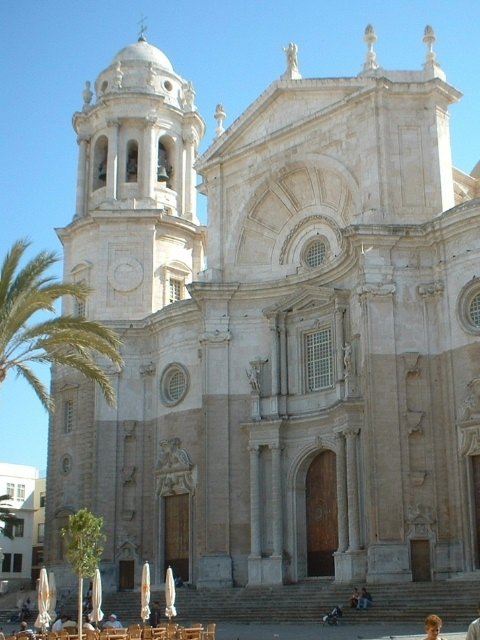 Often overlooked in favor of Seville and Granada, historic Cadiz is one of the most interesting Mediterranean destinations for people interested in Europe's military history and travelers who love historic architecture. Easily one of Andalusia's most beautiful historic cities, Cadiz boasts a maze of narrow cobbled streets, all of which seem to lead to the yellow-domed cathedral that suddenly rears up in front of the weary pedestrian. The city has many fine historic houses, some of which have naval connections. Cadiz is also a fantastic place for foodies, boasting many fine seafood tapas bars that serve traditional cuisine at an affordable price.
2

Getting Tipsy in Languedoc-Roussillon, France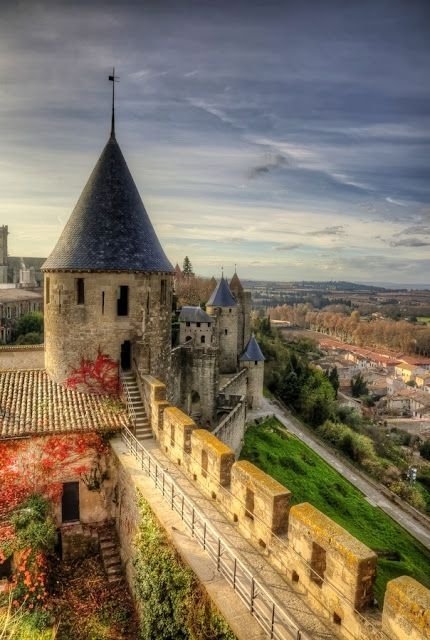 One of the most popular holiday destinations in the Mediterranean, Languedoc-Roussillon in France offers everything a traveler has come to expect of old-world Europe: fairy-tale castles at Carcassonne, a medieval fortified city like no other and the 18th century splendor and elegance of Montpellier. Other highlights on a trip through the world's biggest wine-producing region area naturally include wine-tours and wine-tastings at local vineyards, but stop-overs at lovely Perpignan and charming Collioure, a port with a unique mix of French and Catalonian culture, are also recommended.
3

Go Climbing on Mallorca, Spain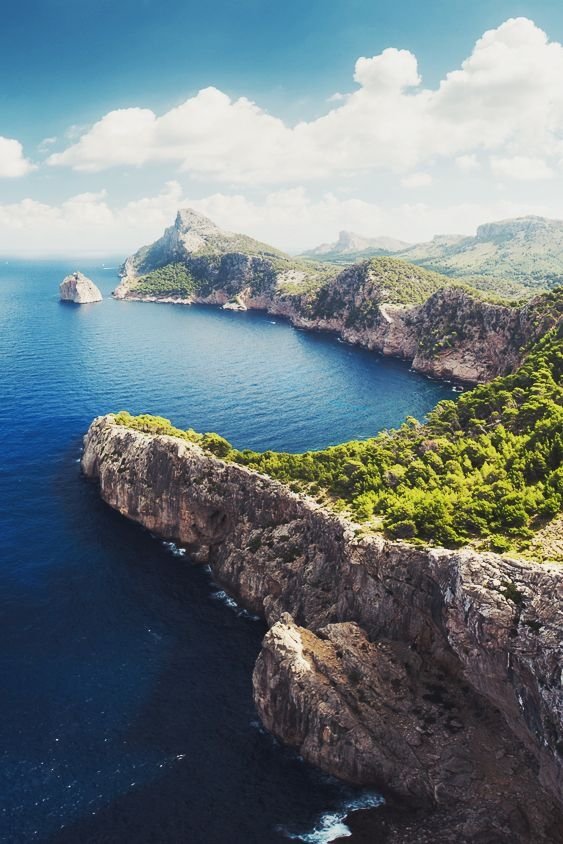 The Balearic Island of Mallorca is one of the most popular Mediterranean destinations and has broken all previous records with the visitor numbers the island achieved this year. Famous for its wonderful sandy beaches, tranquil coves and fantastic scuba diving sites, Mallorca is also a great place to visit for bikers, climbers and hikers. Visit the Tramuntana Mountains in the interior by taking the little train that leaves Palma for Sóller. Listed as UNESCO World Heritage Sites, both medieval Palma and the beautiful mountainous landscape of the Tramuntana, with its sleepy villages and unique Mallorcan flora and fauna, are two of Europe's best treasures.
4

Cinque Terre, Italy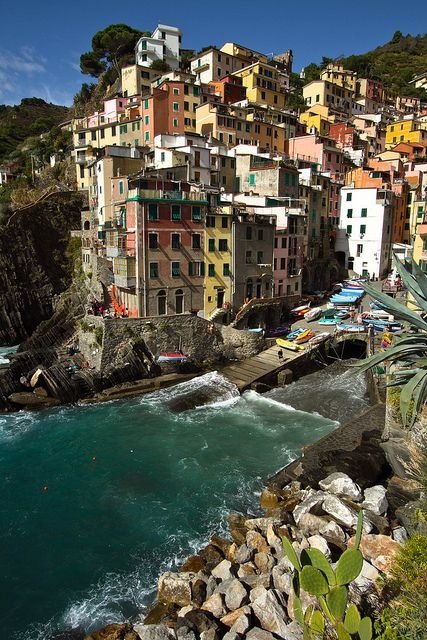 Encompassing five uniquely different villages and their immediate surroundings, the Italian Cinque Terre - or Five Lands - offers visitors an ever-changing landscape which shows off pebbled beaches and picturesque fishing ports one moment before turning into green pastures or sheer cliffs the next. Comprised of Corniglia, Manarola, Monterosso, Riomaggiore and Vernazza, the Cinque Terre region is one of the most charming and varied holiday destinations in the Mediterranean. Bursting with the Italian flair for all things laid-back and world-class cuisine, these charming terracotta villages will make you want to forget your hectic lifestyle at home and become a Cinque Terre-resident yourself.
5

Gain Historical Insights on Corsica, France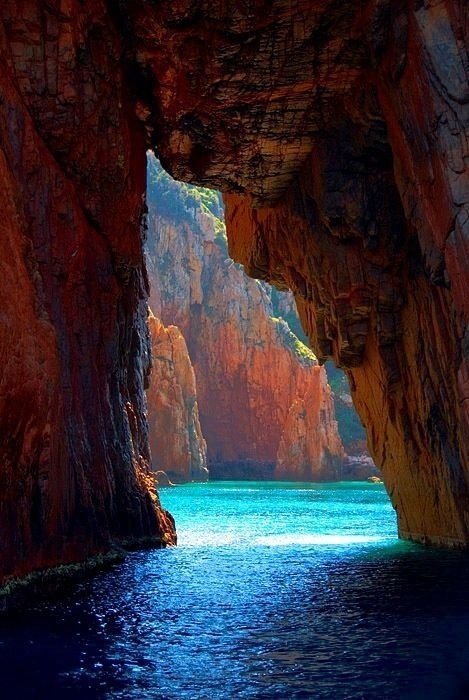 Boasting some of the finest beaches in Europe and stunning scenery to go with it, the island of Corsica lies just off the French coast and is most famous for being connected to Napoleon Bonaparte. Distinctly different in culture and historical background - even in dialect - Corsica tries to remain as independent from mainland France as possible. The local motto, "Always conquered, never subdued," pervades everything the residents do. The food is excellent, the wine rough and ready. Corsica boasts gorgeous flora and fauna, a stunning coastline and a plethora of things to do.
6

Piri Piri Chicken and Seafood Galore in the Algarve, Portugal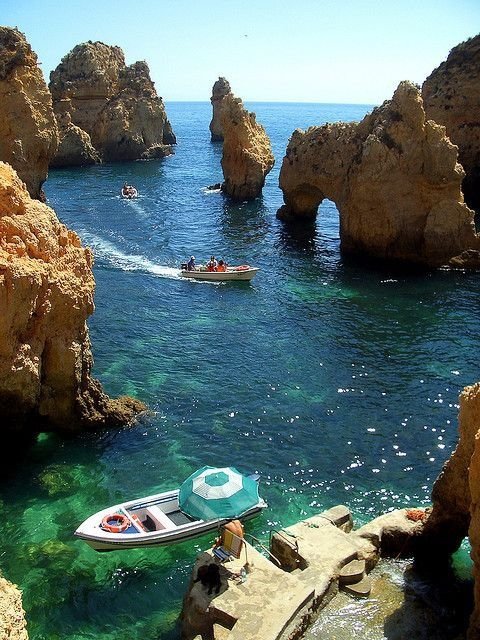 Famous for its sardine festivals, championships golf courses, 300+ days of sunshine and a coastline with golden beaches to die for, the Algarve regularly wins some of the world's most desirable travel accolades, from Condé Nast readers to TripAdvisor's reviewers, everybody loves the Algarve. Traditional Algarve food is praised by foodies all over the world, Portuguese wine is delicious and the people are charming - better still, most places are English-speaking. Visit Tavira, Silves, Portimã, Lagoa and Albufeira and see for yourself!
7

Feeling Fortified in Dubrovnik, Croatia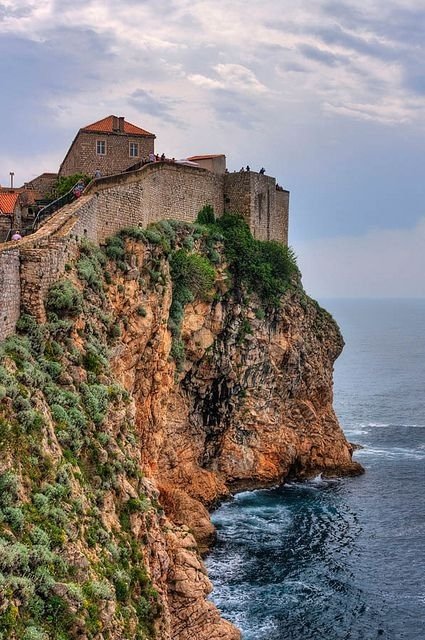 The gorgeous fortified city of Dubrovnik is one of Europe's great medieval walled treasures. A veritable maze of cobbled streets just wide enough for one merchant and his donkey and stunning Baroque architecture make this city a must-see within Europe. Croatia also boasts wonderful sandy beaches and little islands perfect for a day trip on a hot day, when being inside a walled city can be a little stifling. Venture up the mountains with a thrilling cable car ride and be greeted by turquoise lakes surrounded by fragrant pine forests. Time seems to have stood still in Croatian hillside villages. This holiday destination in the Mediterranean is as Europe used to be 100 years ago.
So many wonderful Mediterranean destinations make it a bewildering choice but hey, that just means a lifetime of brilliant vacations – right? What's your dream Mediterranean escape?
Please rate this article