The places for high tea conjure up images of elegant olde worlde dining rooms, palm court orchestras, fine bone china, delicate cucumber sandwiches and petit fours. And, to be honest, nothing has really changed since fashionable ladies used to gather to see and be seen. Some of the best hotels stick to the tradition and not always in countries where there has been a British colonial past. If you want to escape back to a bygone age of sophistication and elegance, maybe one of these places for high tea will suit.
Table of contents:
1

Tiffin Room, Raffles Hotel, Singapore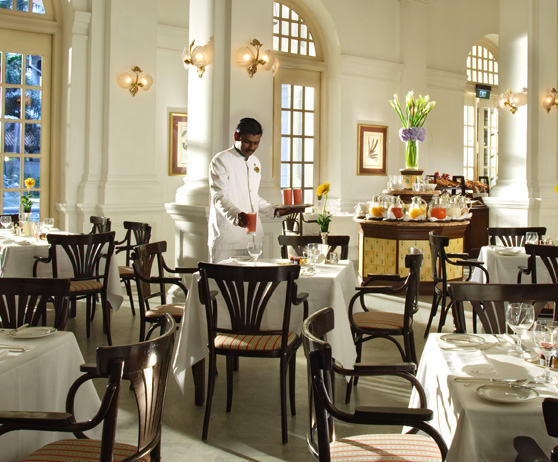 Although Raffles in Singapore is synonymous for its world famous curries and Singapore sling cocktails, no stopover to Singapore is complete without a visit to this magnificent, elegant colonial style hotel for an afternoon spent munching through their extravagantly sumptuous high teas. With many places for high tea to visit this is certainly one to remember - what an experience!
2

Eastern & Oriental, Penang, Malaysia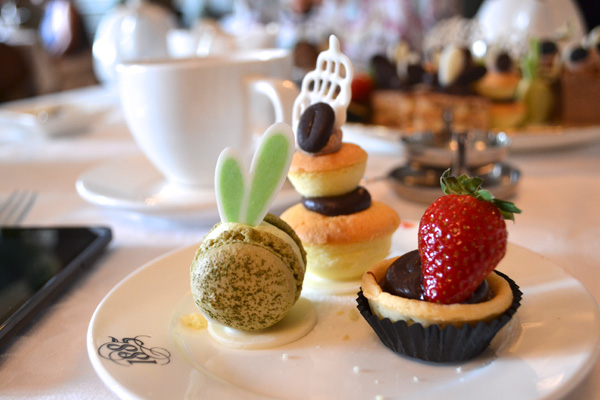 As English as English as can be, the E&O's tea room in this luxurious hotel will transport you back to days of high society. The opulence of the tea room and palm trees in the garden will further enhance a classic afternoon tea. The lavishly laden tables filled with exquisite finger sandwiches, cakes and petit four are accompanied by a huge array of different teas.
3

Mount Nelson, Cape Town, South Africa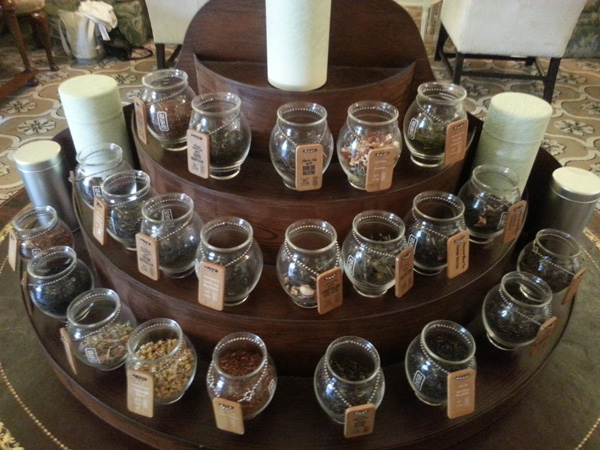 The Nelly, as this hotel is affectionately known, has been on the scene for well over a hundred years and this is frequented by the rich and famous. Situated at the foot of Table Mountain, it is one of the finest places for high tea, not only in the Southern hemisphere, but in the world. The delightful array of traditional buffet finger food also incorporates a touch of local flavour. Amongst the many tea varieties there is even one tea made from rose petals picked from the hotel's own garden.
4

Claridges, London, UK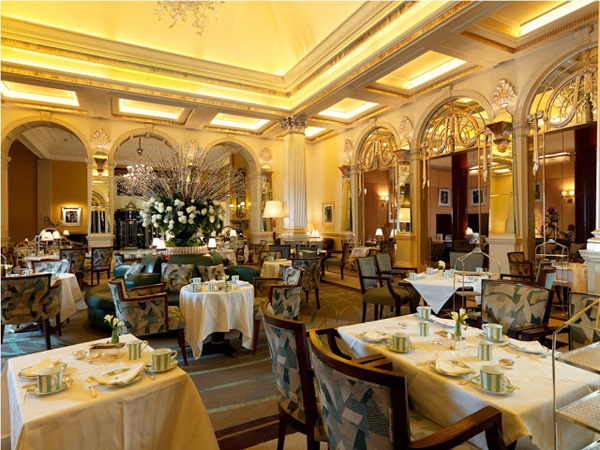 There are many great places that serve high tea in London but one stands out above the rest and that is Claridges (although The Ritz and The Savoy will dispute this). This most quintessential classic afternoon tea consisting of wafer thin sandwiches, scones and cream and pastries is served in the elegant Reading Room or glorious fin de siècle foyer to the strains of gentle classical music.
5

The Strand, Yangon, Myanmar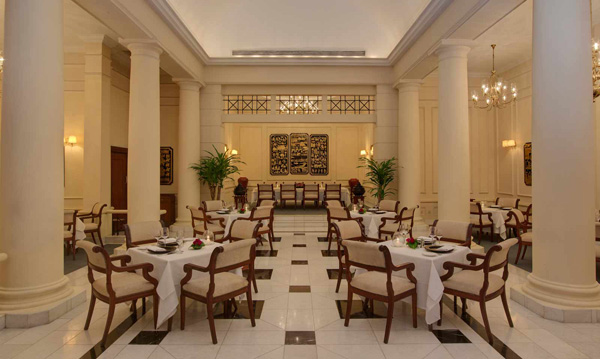 A favourite haunt of Rudyard Kipling and Somerset Maugham, the grand colonial architecture of the Strand Hotel in the former Burmese capital is from a bygone era. High tea served in the Strand Grill restaurant complete with cane furniture and ceiling fans, the tempting tiered stands are laden with sandwiches, cakes and the most delicate petit fours you could wish for.
6

Erawan Tea Room, Hyatt Hotel, Bangkok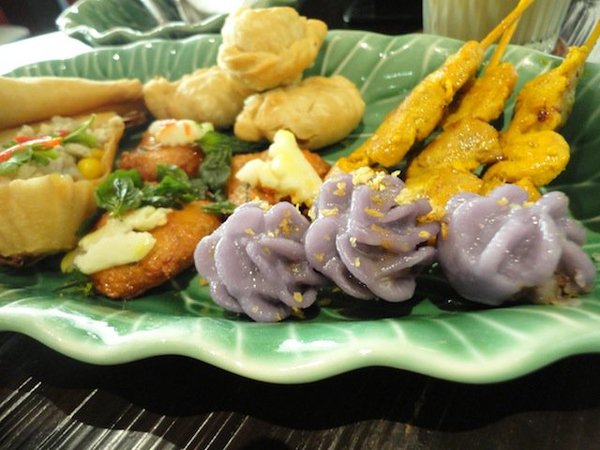 High tea at the Erawan Team Room has a completely different take on the traditional English high tea which we are accustomed to. The rich décor of the tea room in this swanky Bangkok Hotel revives a nostalgic ambiance of a bygone era and offers delicate Thai flavours of savoury and sweet finger food besides a staggering amount of international teas on offer.
7

Betty's Tea Room, Harrogate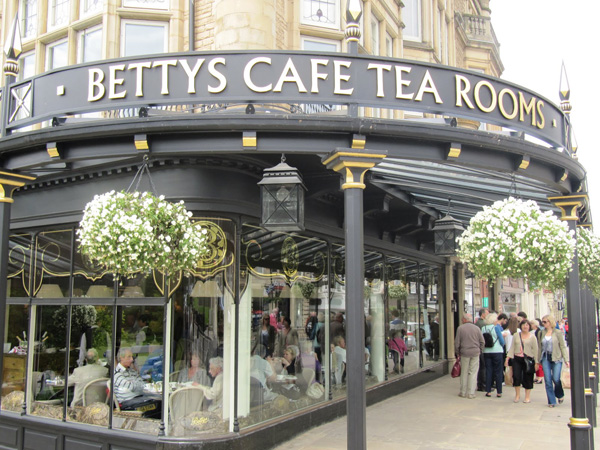 Betty's is no posh hotel but this café is known as one of the best places for afternoon tea in the UK. In fact, Betty's tea room is a British institution and has anchored the ritual of high tea in the West Yorkshire spa town since 1919. In the café you can choose from over 50 different teas and more than 300 breads, pastries and cakes.
8

The Fairmont Empress Hotel, Victoria, Canada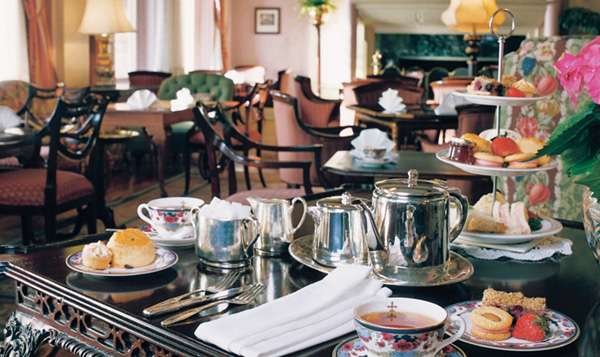 Even the furthest point West on the globe can be found a hotel offering this most traditional of English customs. The Empress has been serving high tea to royalty and dignitaries for over a century from its tea lobby, furnished with classy chintz fabrics, elegant wingback chairs and hand-carved furniture. Their award winning pastry chef conjures up the most delectable sandwiches, scones and pastries served on delicate bone china and silverware.
9

Tea & Sympathy, New York, USA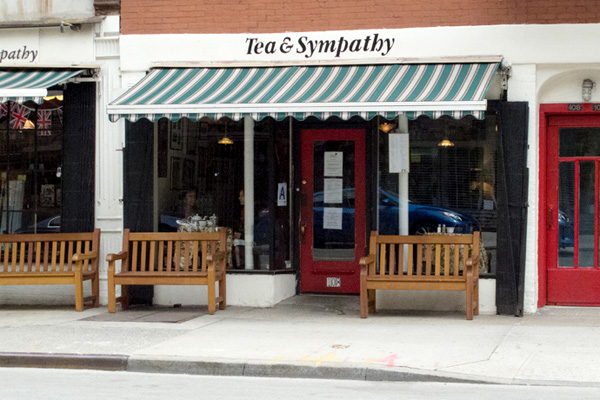 One of the great places for afternoon tea is the oh so British themed rooms of Tea & Sympathy in the heart of quaint Greenwich Village. Visit this elegant English store which offers huge home-made scones served with thick home-made raspberry and strawberry jams and slathered in thick cream. This is not elegant high tea dining but still one to experience. And while you're there, stock up on British groceries and tea-related items.
Which of these places for afternoon would you choose?
Please rate this article