Have you ever been shopping in Ibiza? Yep, while Ibiza might be famed for its legendary clubs, superstar DJs and beautiful beaches, there are some great shopping haunts around, too. Whether you want to channel that bohemian vibe or get some great new clubwear, you are sure to find something you just love – if you know where to look. Here are some of the best places to go shopping in Ibiza…
---
1

Beautiful Creatures…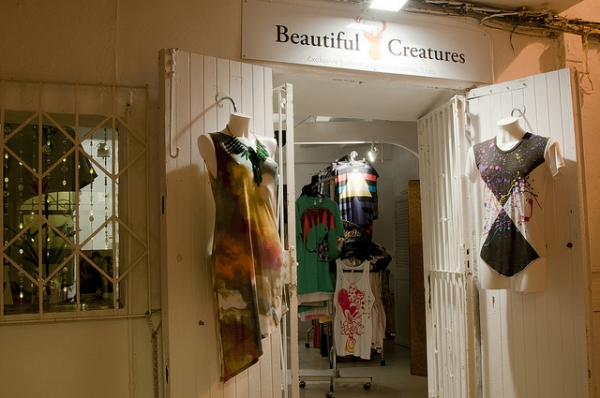 Beautiful Creatures is a relatively new shop, located on Calle De la Virgen in Ibiza Old Town. It's a great place to go if you are looking for hip labels – the fashion and jewelry boutique is stuffed full of iconic pieces that will complement any look. Most of the brands have an edgy, unique feel to them, and you'll typically find things from Tatty Devine and Cheap Monday, among others. If you are shopping in Ibiza, be sure to check this out.
2

World Family Ibiza…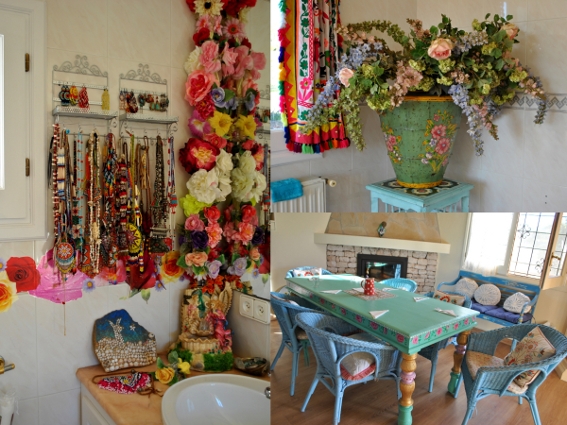 Okay, so this one has a bit of an odd name, but if you want a gorgeous leather bag, it's the place to go. Located on Carretera de San Carlos, near Las Dalias, this is a family business. There are two branches in Ibiza, along with outposts in Barcelona, Marbella and Madrid – so you can see how popular the bags are. The style is dramatic, with details from around the world, and plenty of embellishments. It's not just Ibizans that love the style, either – the family was chosen to make handbags for French brand Paul & Joe.
---
3

Revolver…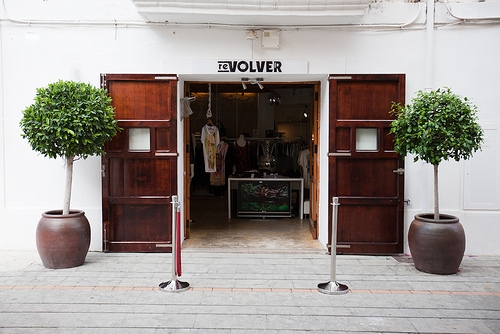 As you'd probably expect, Revolver has a real Western feel to it. Located on Calle Bisbe Azara, the wooden doors and white walls really stand out! A couple from London set the store up in 2008, and it's now a great place to check out exclusive designer collections and unique, one-off pieces. Brands include Twenty8Twelve, Linda Farrow and Vivienne Westwood. Definitely worth a look.
---
4

Vicente Ganesha…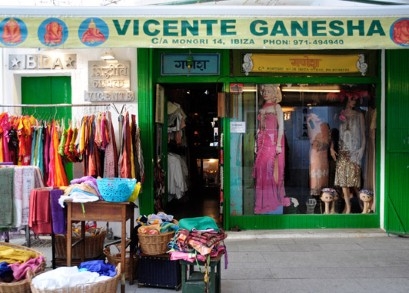 Just off Calle Guillem de Montgri 14, Vicente Ganesha is a proper Aladdin's Cave. The outside has a disorganized, ramshackle appearance, but it's well worth looking past it to go inside. While this store might not be quite as sleek as the ones in the Old Town, it more than makes up for it in products. There is everything from traditional Spanish skirts to salsa dresses, Indian clothing and ethnic finds from South America. It's not unusual to spot a celeb or two snatching up some great purchases here, either. It's well worth searching around to find something that you just can't resist.
---
5

La Galeria Elefante…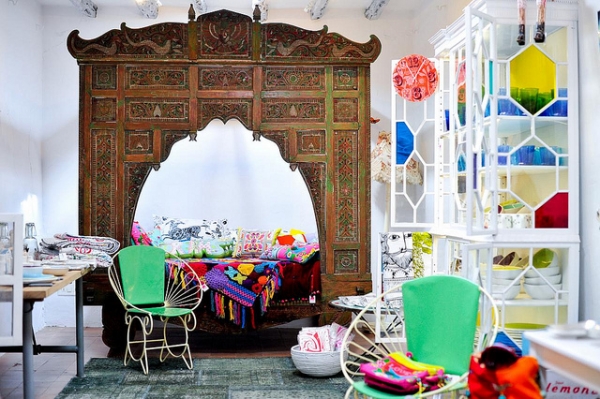 Looking for something for your home, hotel room or gifts? La Galeria Elefante is on the road to Santa Gertrudis, and is packed full of homeware and jewelry. Most of the collections are like nothing we've seen before, and everything is designed to be elegant and catch your eye! The store is welcoming and beautiful, too. The colorful furniture and elaborate jewelry alone is well worth a visit, and that's before you find the vintage clothing…
6

Slui St Gertrudis…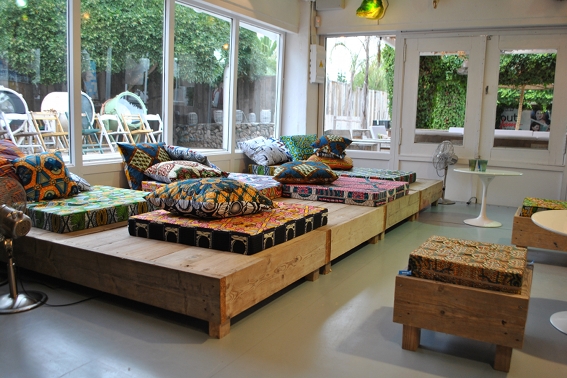 Located in Central Ibiza, this store is designed to look like an art gallery. Its stock changes regularly, and there is always a selection of objects from homeware to knick-knacks, artwork to clothing collections. The Moroccan-style homewares are always popular, and it's a great place to get some unusual artwork for the home. Once you've looked around, relax with a coffee in the cactus garden around the back. It's a beautiful place to escape the sun for a while.
---
7

Holala!...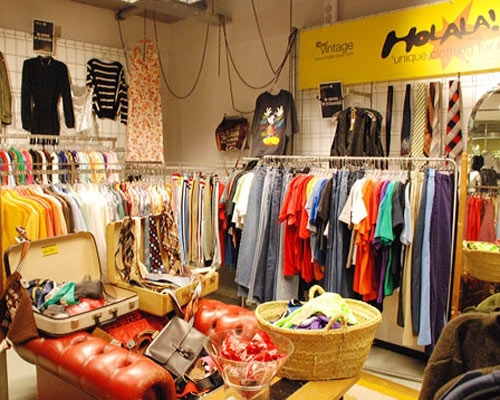 You might be shopping in Ibiza, but go inside Holala and you'll feel like you are shopping the whole world. This great store is located on Plaza del Mercado Viejo 12, making it pretty easy to get to. It sources clothing and accessories from around the world, including Europe, Japan, the US, Canada, Australia and China, ensuring the widest range you'll ever see. Search through by color or fabric, or try on a variety of the great dresses – you'll find one-of-a-kind outfits here that just can't be beaten.
If you are hitting the beaches there this Summer, you should definitely go shopping in Ibiza. There's such a mix of stores and styles, and so much choice – your wardrobe will be positively bursting once you've visited all these great stores. Have you been shopping in Ibiza? I'd love to hear your tips!
---
Popular
Related
Recent