7 Awesome Ways to Travel on a Budget ...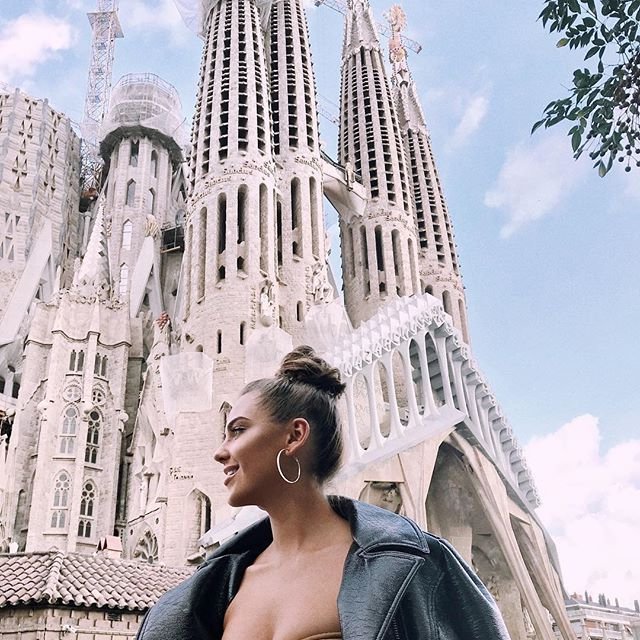 Travel on a Budget can be hard, especially if you're used to being extravagant in your vacations – don't fret though, I have some awesome tips and tricks that will make sure that you can travel on a budget easily! Recently, my in-laws and I went on vacation (with the BH of course!) and while we saved up some money, we still had to travel on a budget to make sure we had money left over when we got home. Below are some of the tips that I used to stay on track with money and I personally know that they totally do work!
One thing that I have learned from all of my vacations is that there is always a way to save some money – coupons is the top choice for me. Personally, I use Groupon and Restaurant.com coupons all of the time and it's free to sign up! On the last vacation I went on, I used a Groupon coupon for a facial and saved about $35.00! This is a quick, easy and free way to save some cash on all of the extra things that you want to do while on vacation!
While this might seem like a bummer, sometimes a staycation can actually be pretty fun and you'll save a ton of money on lodging! I did this last year for vacation and I still had fun during the day. I was able to travel on a budget because I didn't have to work in lodging costs. Just seek out things in your area that you've never done and do 'em! Since we live close to Boston, we decided to explore the North Shore of Massachusetts and went up to Gloucester and went whale watching – that was something that I've never done but since I wasn't paying for a hotel, I was able to do it!
While it might seem like a great idea to book the first place that you fall in love with, look around a little bit! Comparison shopping has honestly saved me a ton of money! The first thing that I do whenever I am booking a vacation is compare all of the different prices. Whether you are renting a house or trying to get a hotel, make sure that you look up a few different options to compare the prices.
4.

Scope out Restaurant Specials
While you on vacation eating in seems to be the most logical way to travel on a budget but who really wants to eat in for their entire vacation? On the few nights that you do happen to go out, take some tips from Rachel Ray (yes, okay, I admit that I watch $40 a Day, shoot me!) and scope out the local restaurant specials that could save you money. You could also eat an early dinner, before the dinner menu goes into effect and get the lunch prices, that can save you a ton of cash!
Sometimes being a little spontaneous can actually pay off, you can book a last minute trip for not a ton of cash. Websites like Priceline.com and Orbitz.com are constantly looking for people to book last minute to fill the seats on planes and rooms in hotels – so why not take advantage of the awesome deals? Just taking a long weekend can really rejuvenate your body and make you feel better!
My mom is such a big camper (she owns a mobile home and everything) and since I was a kid, we all used to go camping. Now, since I work in the hotel industry, I've become a little spoiled but if you are just looking for a weekend away from everything, camping is a great way to do it – and it's cheap! Just look up the closest camp ground to you and take off – a tent, some food, sleeping bag and your car – that's all you'll need!
Learning to travel on a budget is not easy but if you can't afford to take too much time off work, why not just make some day trips out of things? An amusement park, a museum walk through, a trip up north – these are all things that you could easily do in a day and they are cheap! You don't have to necessarily go somewhere to stay or take a bunch of time off work to travel.
I know that whenever I go on vacation, all I want to do is spend money; in this day and age though, scrimping and saving is important too. I know that these tips and tricks for helping me travel on a budget worked and I didn't feel like I had to cut anything out. It's your vacation still, even if you are working to travel on a budget so don't cut everything out, travel smart! What are some travel saving tips that have worked for you? Come on, I am planning another vacation next year!
Top Photo Credit: data.whicdn.com
{{#comments_count}} Show Commnents ({{comments_count}}) {{/comments_count}}