The attractions of Lisbon are not lauded as loudly as other destinations in Europe. This is sad because the capital of Portugal is one of the most glorious, not just of Europe, but anywhere. Remember, this rather small country was once a massive imperial power with influence and control over many colonies, from South America to South East Asia. They were a nation of amazing explorers and the wealth they gathered – both physical and esoteric – is very evident in the fabric of Lisbon. The attractions of Lisbon are a must for history lovers.
---
1

Adopt a New Style at Lisbon's Design and Fashion Museum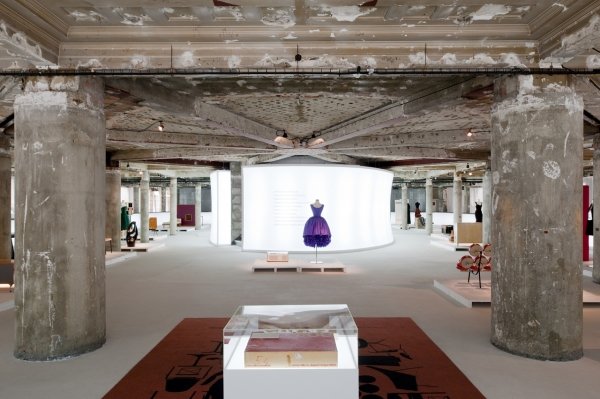 One of the newest attractions of Lisbon, the Design and Fashion Museum is a must-see for any fashionable bright young thing. The museum was opened in 2009 and has since become one of the world's leading fashion and design museums, rivaling the Victoria & Albert Museum's fashion displays any day. Better still, admission is free, so you can see the world's best fashion designs and use your money to go shopping afterwards, applying the museum's free styling tips.
---
2

Climb Lisbon's Belem Tower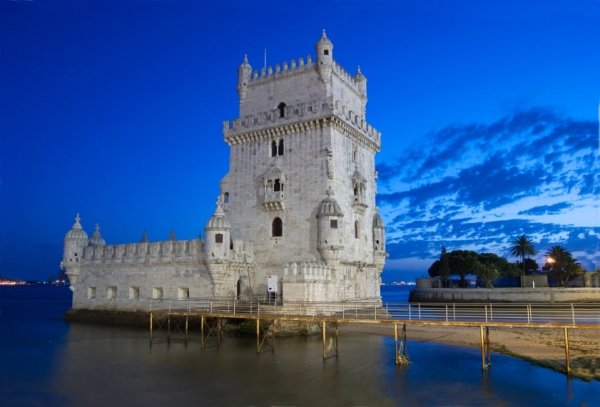 Lisbon's iconic and highly ornate Belem Tower has long been an emblem for the city. It is one of the must-see sights of Lisbon, a UNESCO World Heritage Site. The tower has kept watch over Lisbon's citizens since the early 1500s and saw many of the Age of Discovery explorers on their way to new shores.
3

Visit Vasco Da Gama's Final Resting Place at Jeronimos Monastery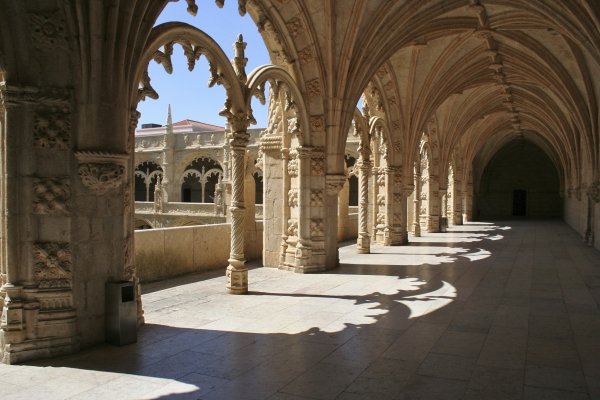 No tour of the sights of Lisbon is complete without a visit to this gorgeous monastery and church, where the Age of Discovery hero Vasco da Gama is buried. The church and cloisters date back to the 1500s and are widely regarded as some of the loveliest in the world. Jeronimos Monastery is a UNESCO World Heritage site, a worthy final resting place for one of history's greatest explorers.
---
4

Be Inspired by the Calouste Gulbenkian Museum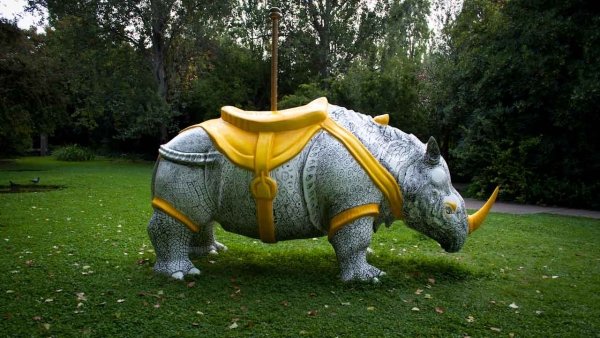 Certainly featuring among the greatest of Lisbon's attractions, the Calouste Gulbenkian Museum is a must-see for any art lover. Boasting the private collection of just one man, the museum showcases in its permanent exhibition art treasures from the East and West, including masterpieces by painters Monet, Rembrandt and Rubens and artifacts produced by glass-maker extraordinaire René Lalique. This art collection ranks as one of the finest in the world, easily rivaling collections in New York, London or Paris. This place might inspire you to spend less on shoes and buy contemporary art instead!
---
5

Enjoy the Views from St. George's Castle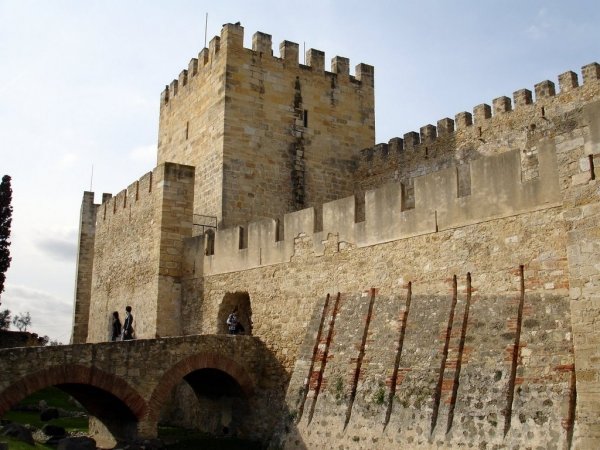 Climb up the 1,000-year-old battlements of St. George's Castle and lap up the spectacular views over the city. One of the greatest Lisbon attractions, the castle boasts a courtyard complete with squawking peacocks, a small but informative archaeological museum and a little further down from the ramparts, two terraces that afford one of the greatest photo opportunities: fabulous views across Alfama, Lisbon's medieval heart that seems untouched by time.
---
6

Get a Gold Rush at Lisbon's São Roque Church and Chapel of St. John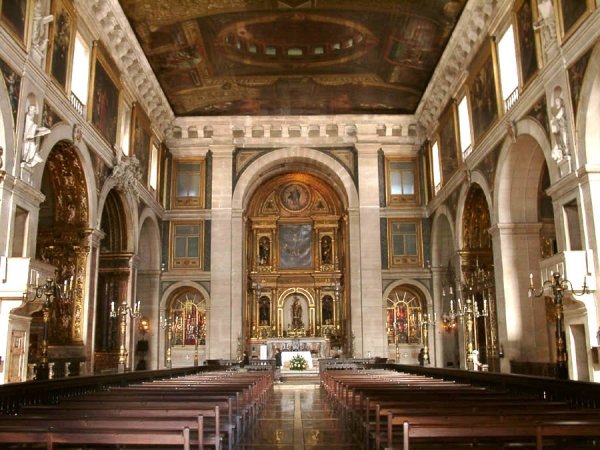 Chapels and churches are sights of Lisbon that tell their own fascinating tale about Portugal's Age of Discovery. Brazilian gold paid for the construction of many of Lisbon's attractions. At the richly decorated São Roque and nearby Santa Catarina churches as well as the Chapel of St. John the Baptist gold dominates everywhere: on the gilded carved altars, on the ceilings, and even within the mosaics that look like paintings. The Chapel is the most expensive ever built. It's enough to send a girl into a gold rush!
---
7

Take a Stroll at Parque Das Nacoes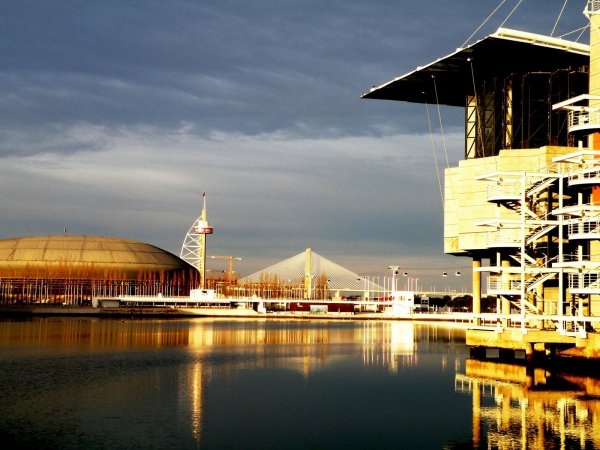 All that gold and medieval glitter can give a girl a headache. Among the modern sights of Lisbon, the Parque das Nacoes is one of the best, perfect for clearing the mind and getting a breath of fresh air. Brimming with eye-catching 21st century architecture and set against the backdrop of Europe's longest bridge, the Parque includes a lovely waterfront promenade, a casino and a state-of-the-art aquarium where you can while away a few hours on an overcast day.
---
8

Take Your Time at Lisbon's Ancient Art Museum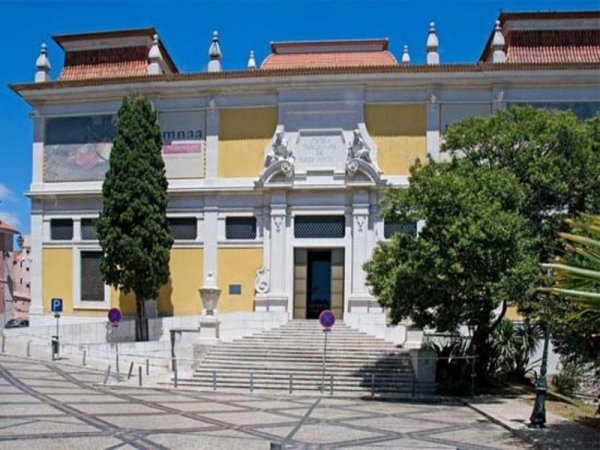 Among the highlights of Lisbon's sights and attractions is the Ancient Art Museum. Wear comfortable shoes and allow for plenty of time, for this is Portugal's own version of London's National Gallery and New York's Museum of Modern Art. Lisbon's ancient art collection is mostly related to the Age of Discovery, where the European and Oriental exhibits serve to explain Portugal's growing trade links with Africa and Asia and the exploitation of South America's natural resources, after Portuguese explorers had mapped out the modern world.
---
9

Get Arty at the Bernardo Museum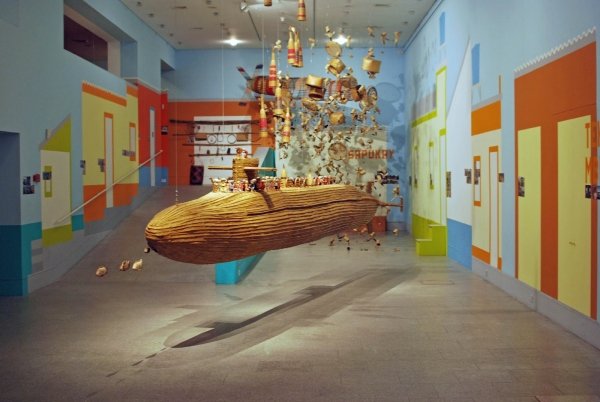 Another freebie among the sights and attractions of Lisbon, the Bernardo Museum is a great place for art students and art historians, and is as inspirational as it is impressive. The museum's permanent exhibits include masterpieces by Salvador Dali, Pablo Picasso and Andy Warhol. The collection is deemed to be one of Europe's greatest modern art collections and was assembled by a Portuguese millionaire.
It may seem that most of the attractions are museums but the streets are an attraction in themselves. Lisbon is a vibrant city with wonderful architecture and a fabulous atmosphere. The architecture is stunning and the public spaces buzzing. Can you see yourself sitting in a street café enjoying a coffee or a glass of Madeira or vinho verde?
---
Comments
Popular
Related
Recent