What do country scenes conjure up for you? Do you love wide open spaces or prefer rustic barns and bridges? Maybe you love fall colors over Mother Nature's color of life - green? Me? I love them all. I appreciate the wonderment of cities but I will always choose countryside over concrete, wood over brick and lanes over roads. Not sure what stirs you most? Check out my selection of gorgeous country scenes.
Table of contents:
1

Antique Gold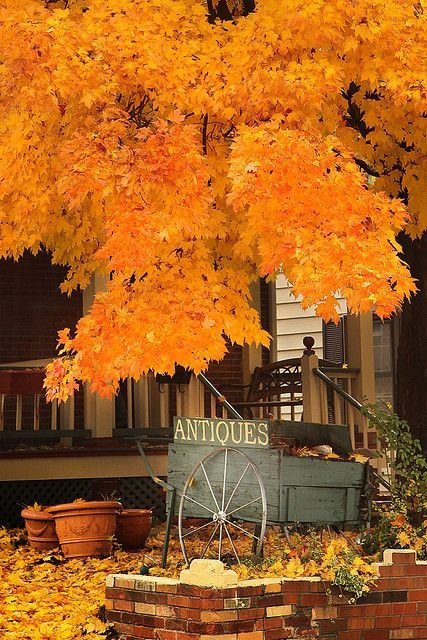 Via Autumn Antiques
When you see country scenes like this how can your soul not be stirred by the colors, the crisp leaves and the thought of rummaging around in a load of old stuff?
2

Tuscany, Italy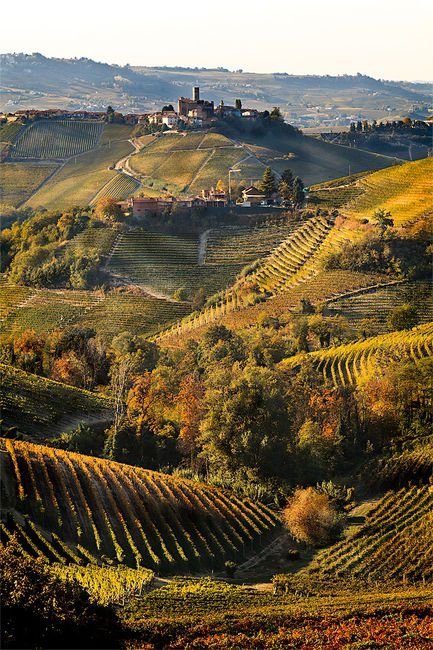 Via Tuscany, Italy
Tiny ancient and medieval hilltop towns and terraces of grapes growing ready to be pressed into delicious wines - why of course, it's Tuscany.
3

Scandinavian Valley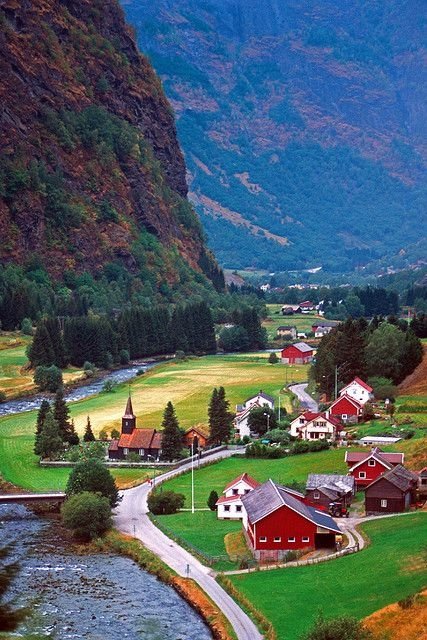 In a word - delicious!
4

Covered Bridges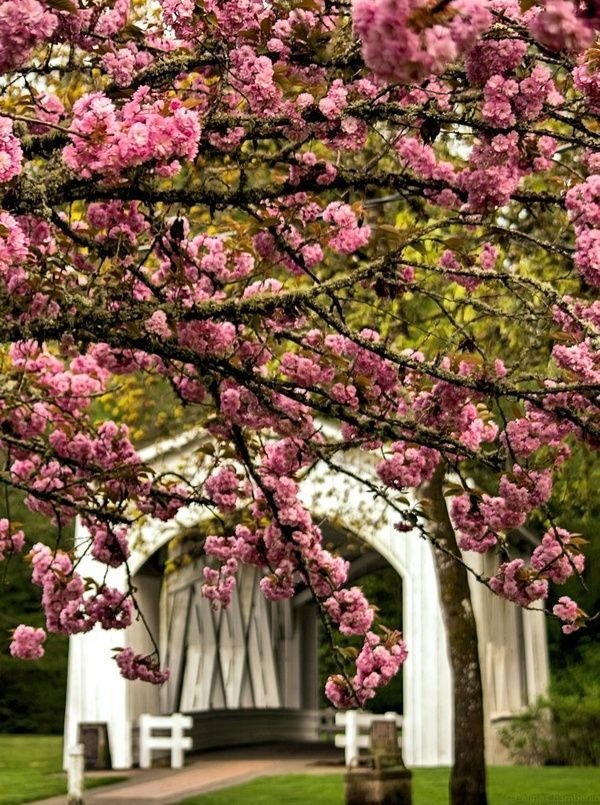 Via squidoo.com
Covered wooden bridges are such a USA thing. So wonderful.
5

Bluebells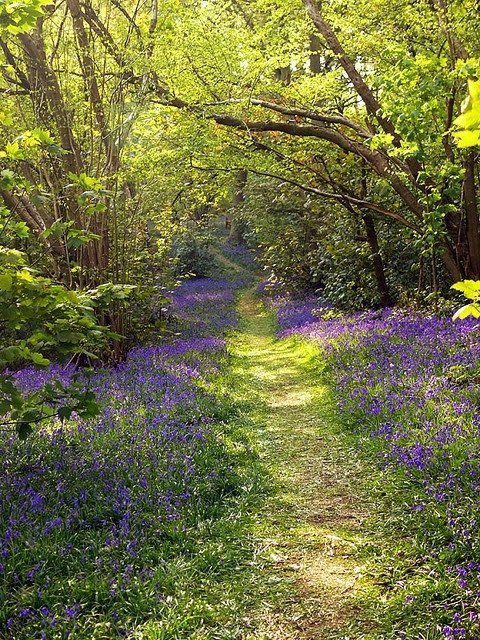 Via Bluebells 9
Memories of my childhood when as kids we frolicked in the bluebell woods near our home, picking a few flowers to stick in a jam jar.
6

Rustic Chairs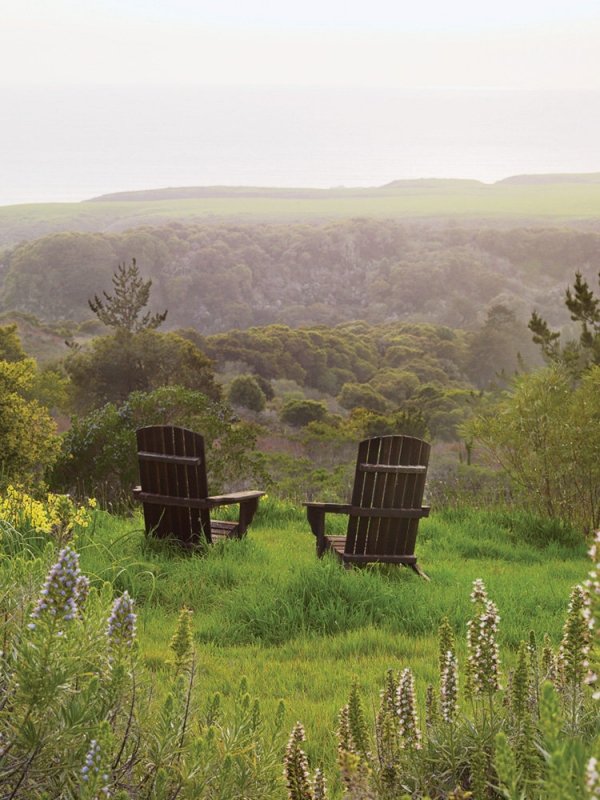 Via tmagazine.blogs.nytimes.com
A garden with a view.
7

Sleepy Hollow Farm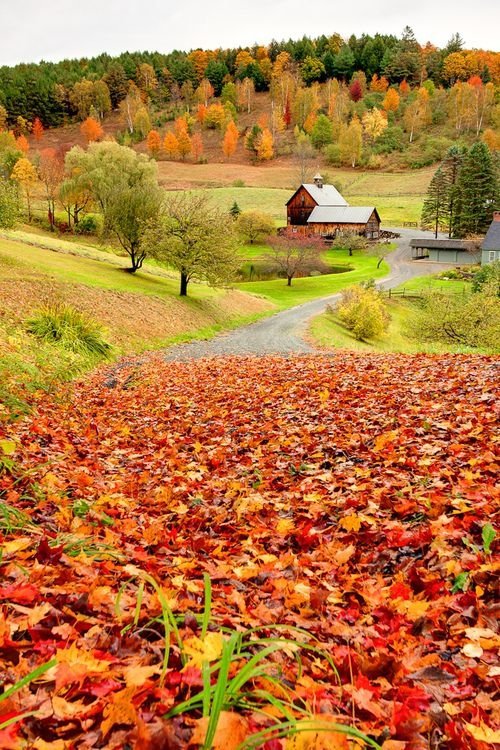 Via The Basket Bike Girl® | ...
Sleepy Hollow Farm is an idyllic farm near Woodstock, Vermont.
8

Rose Cottage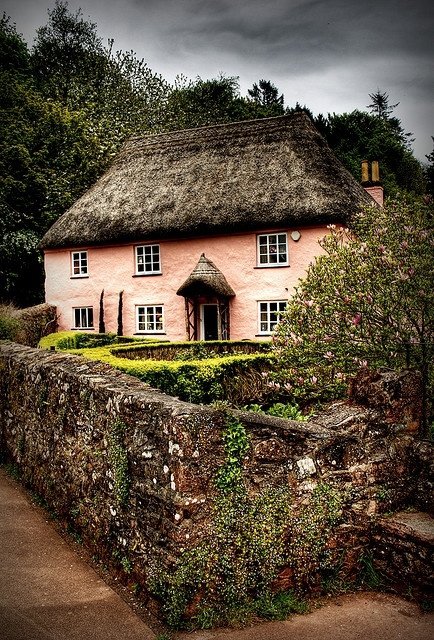 Via Rose Cottage, Cockington
Do you dream of a darling little cottage in the country?
9

Pomfret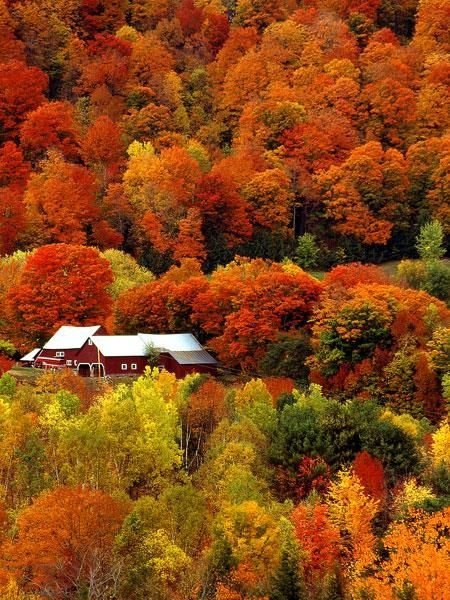 Via Photograph - Fall Landscape - ...
Unmistakably Vermont in the fall.
10

Peak District, England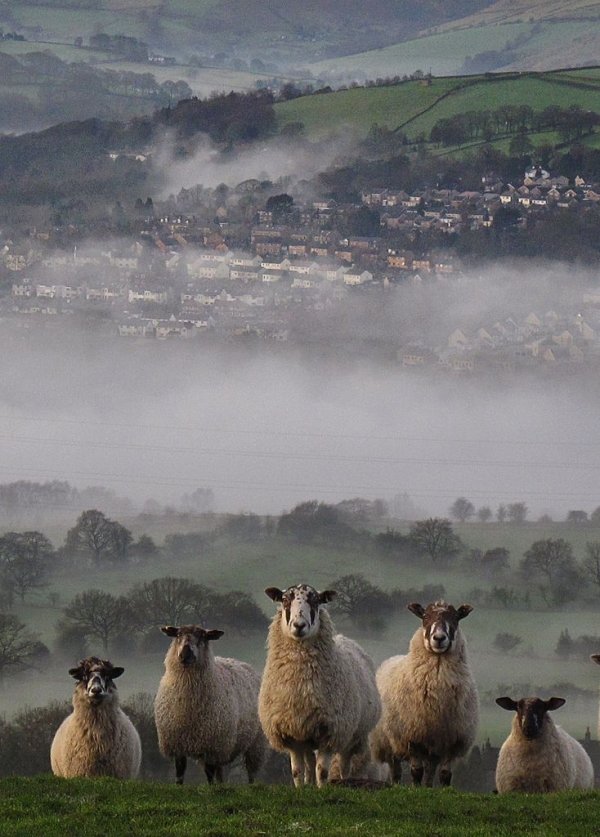 A misty morning in the hills.
11

SHADY Wood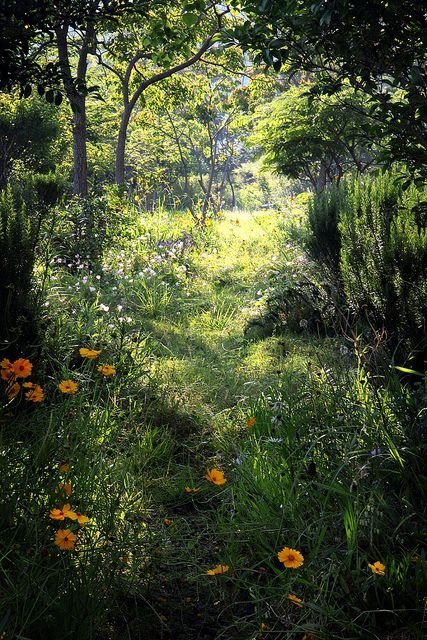 Via The 10 Most Inspiring Natural ...
Aren't the best places on earth the ones where you're not sure whether or not to curl up and take a nap, dance, or just sit in silence?
12

A Cypress-lined Road Zigzagging up a Hill in Tuscany, Italy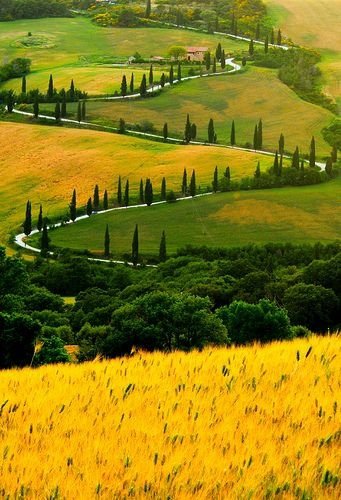 Via Zig Zag Road
There's a thrill about seeing where you're heading.
13

Wildflowers on a Country Road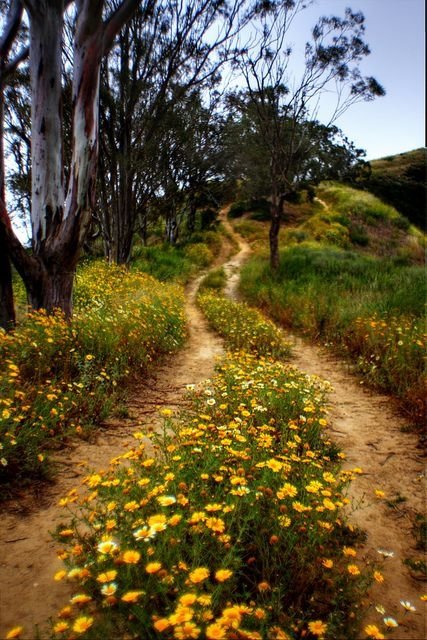 Via Untitled
Charming ... just plain country charm
14

Limerick, Ireland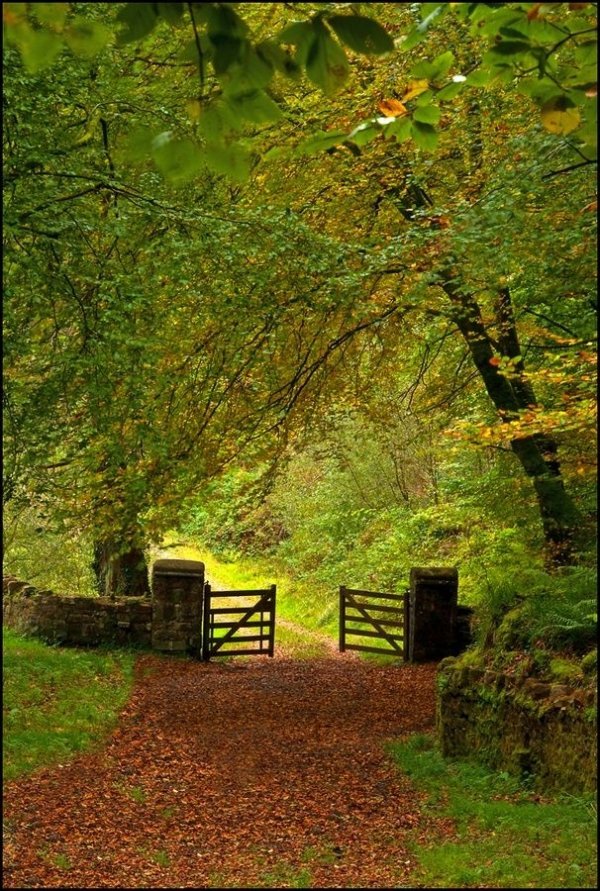 Via Wandering the Good... : Photo
Aren't you wondering where the gate leads to?
15

Mount Bellenden Kerr, Queensland, Australia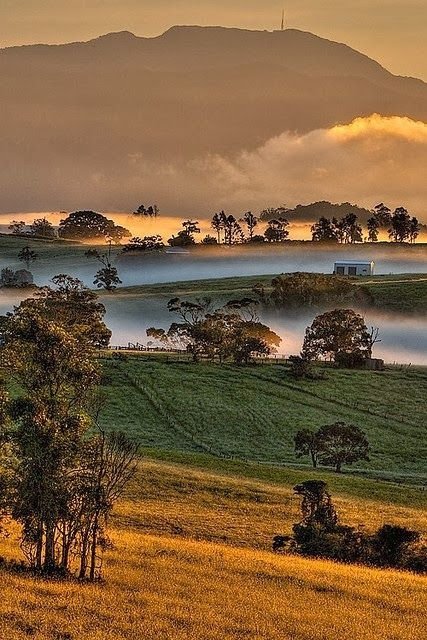 Via Mount Bellenden Kerr
Country scenes prove that Oz isn't all beaches and outback.
16

Dartmoor National Park, England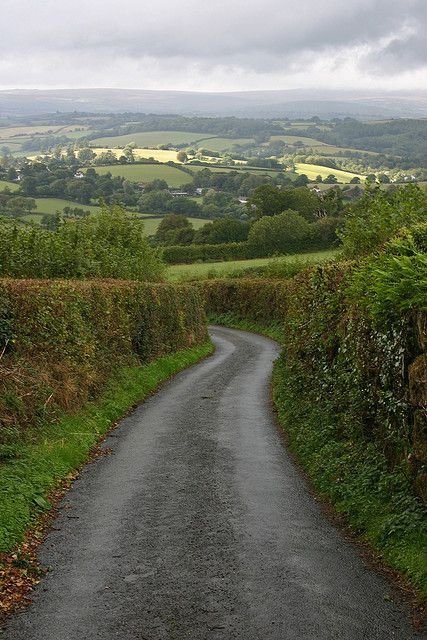 Via Welcome to Flickr - Photo ...
There are so many tiny one car lanes in Devon and Cornwall.
17

Mabry Mill on the Blue Ridge Parkway, Virginia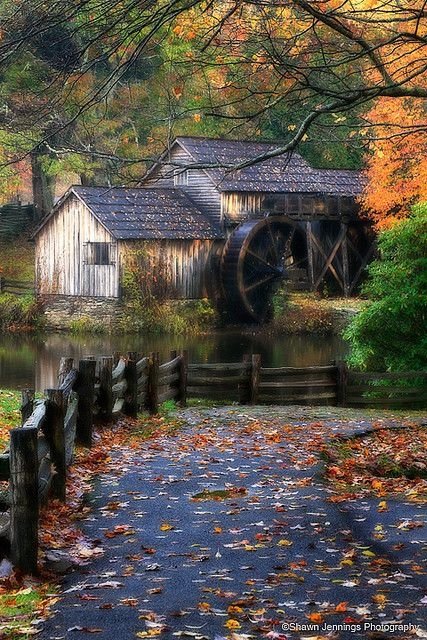 Via Mabry Mill
A wooden water mill is photogenic any time of year.
18

White Picket Fence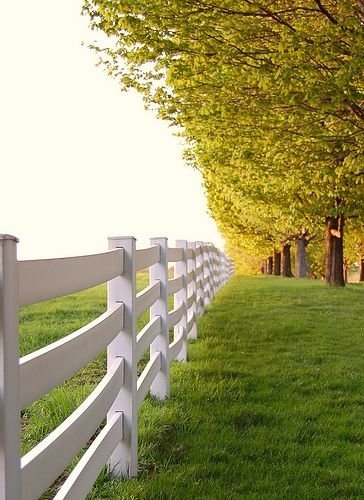 Via birch & lily
Ahh - the country life.
19

The Dark Forest Path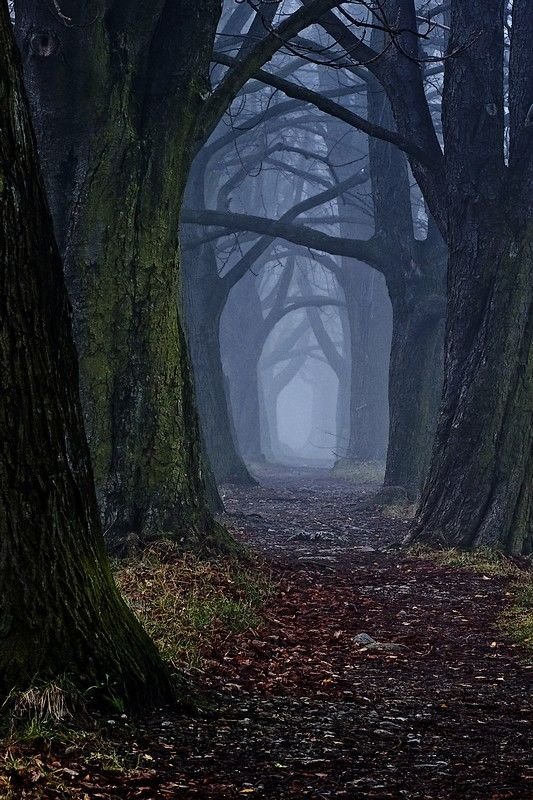 Via The dark forest path by ...
Where angels fear to tread.
20

Lavender Fields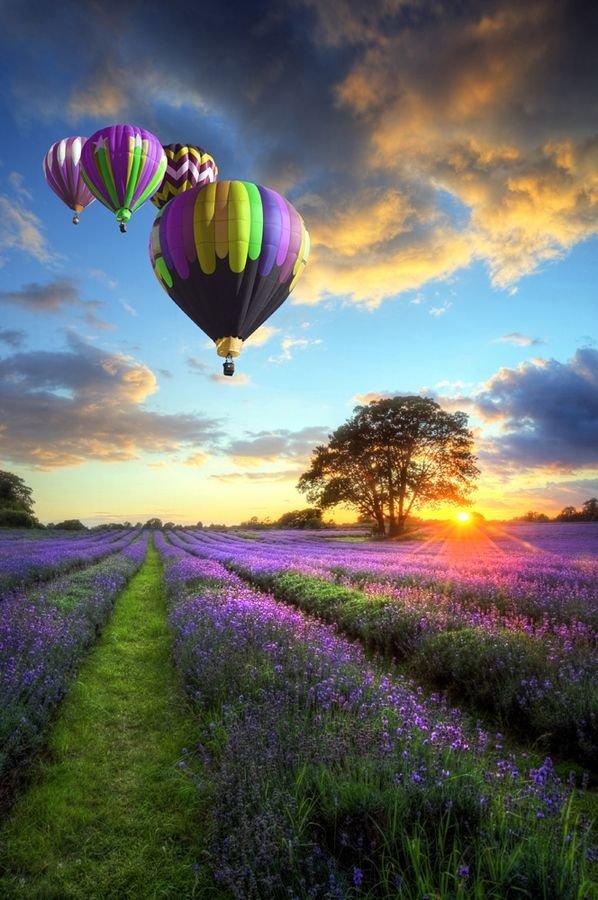 Via 500px.com
This includes features that essential to romantic country scenes - gorgeous views, beautiful flowers, atmospheric sky, ethereal light ...yeah baby.
21

Montana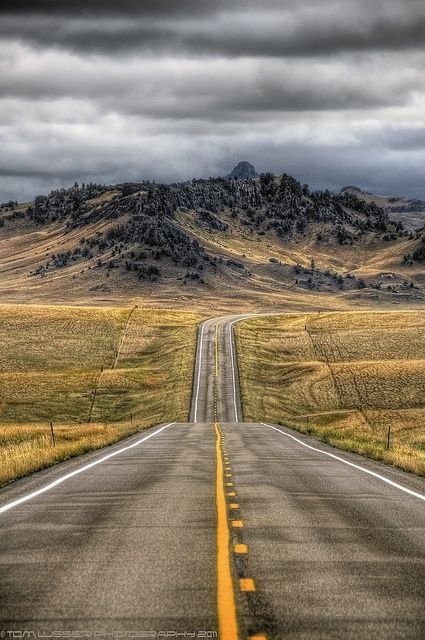 Country isn't all green fields and rolling hills.
22

The Lake District, England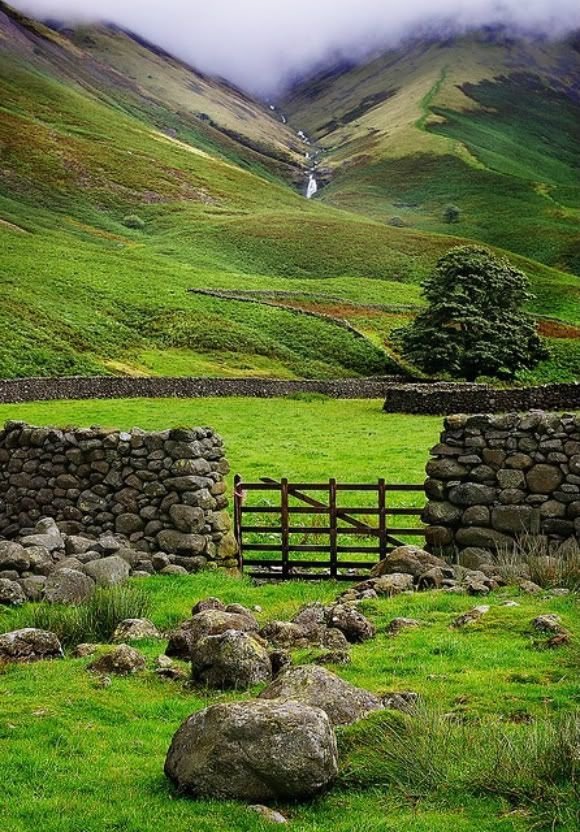 Via themodernflaneuse.com
Walking in the footsteps of Wordsworth and Coleridge
23

Country Stream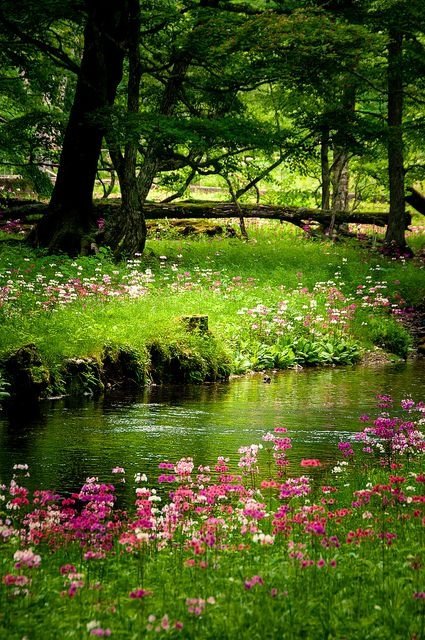 Via le-desir-de-lautre.tumblr.com
Take a stroll, enjoy the sounds and scents of the countryside and then dare yourself not to take a break by taking a seat on that fallen tree trunk in the background.
24

Green, Green Grass of Home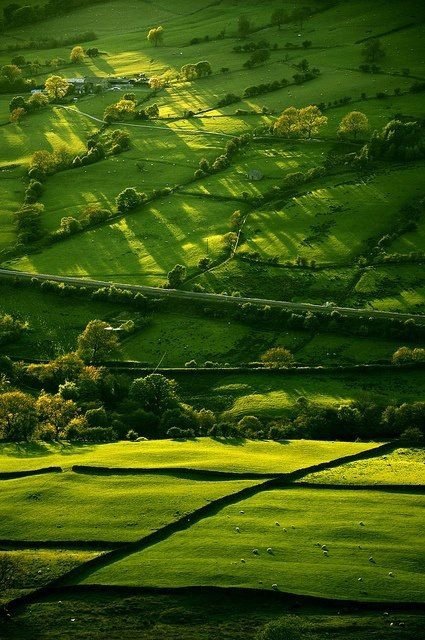 Via The Great Outdoors
The rolling hills of England.
25

Waitakere, New Zealand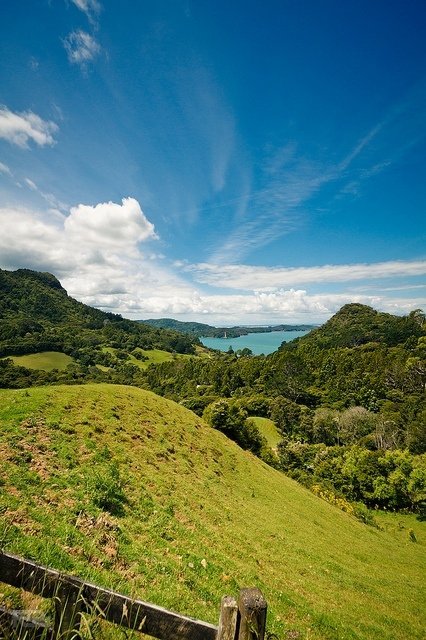 Via Waitakere Countryside
The country scenes of New Zealand always have a sense of the dramatic.
26

Harvesting a Wheat Field in South Dakota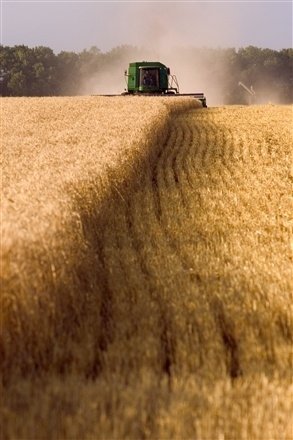 Via South Dakota Multimedia Gallery - ...
Let's remember the countryside is a working animal too.
27

Napa Valley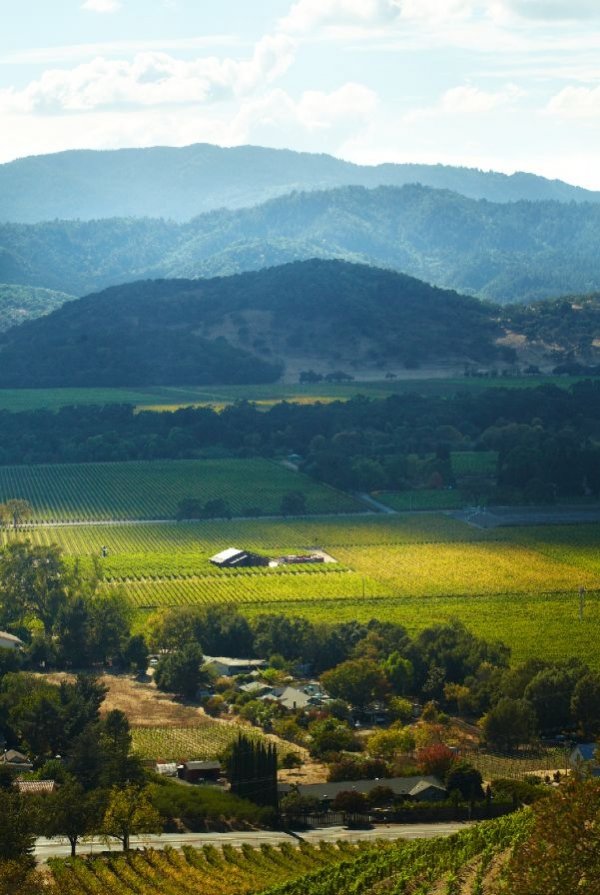 Via Napa Hotels, Find Hotels in ...
Easy to see why Napa is one of the top foodie destinations in the USA.
28

Ritten Vineyards, Austria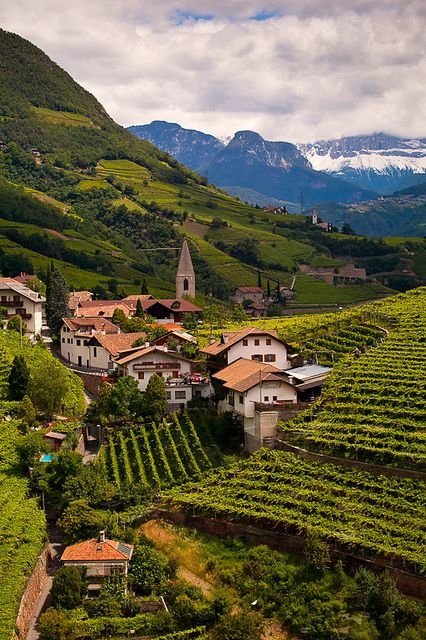 Via In Vino Veritas: Celebrating Italian ...
The alpine scenery of the South Tyrol is always awesome.
29

Alentejo, Portugal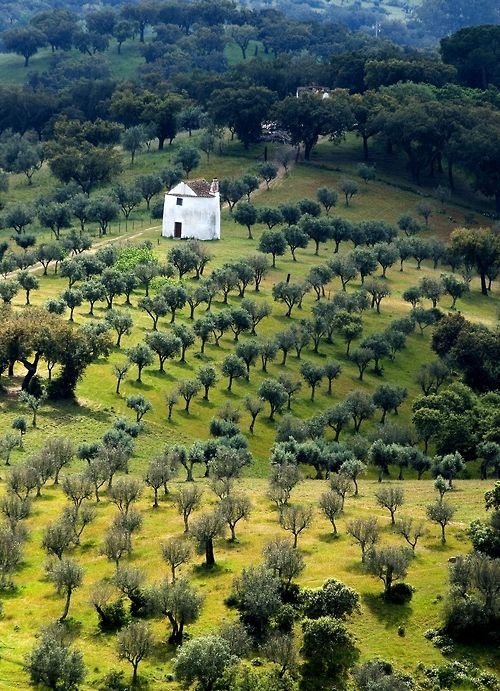 Via Alentejo
Rolling countryside dotted with eucalyptus trees.
30

Volterra, Italy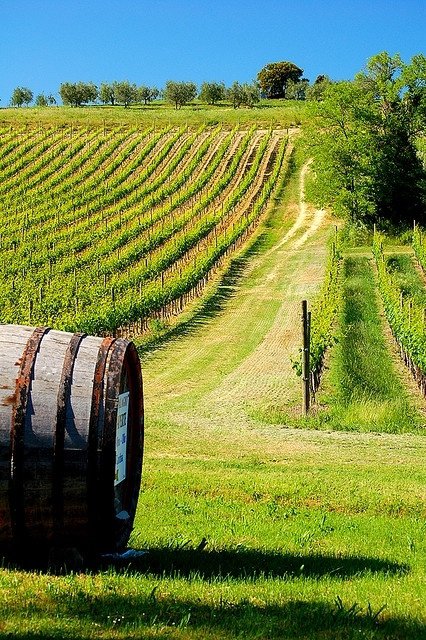 Via Barrel in Vineyard
What's your wine of choice - red or white?
31

Old Japan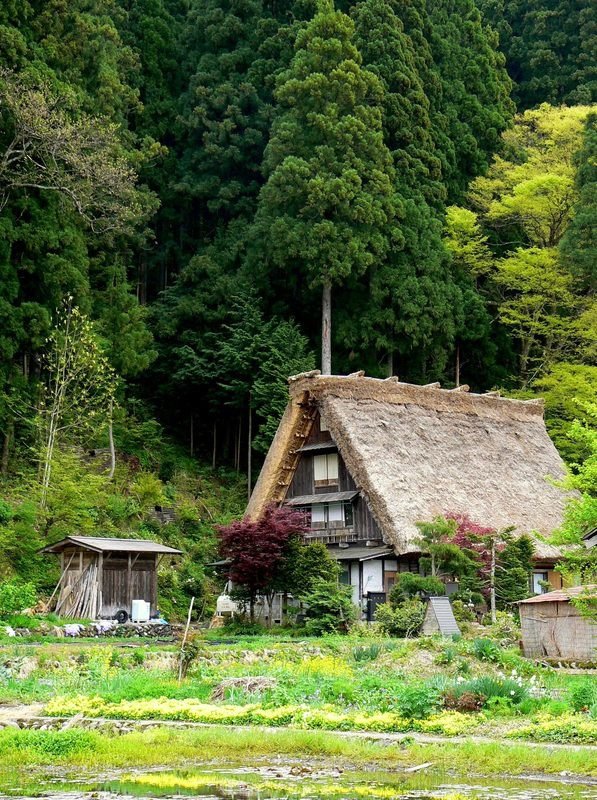 Via All sizes | Cherry Blossom ...
The tranquility of the traditional life.
32

Denali National Park, USA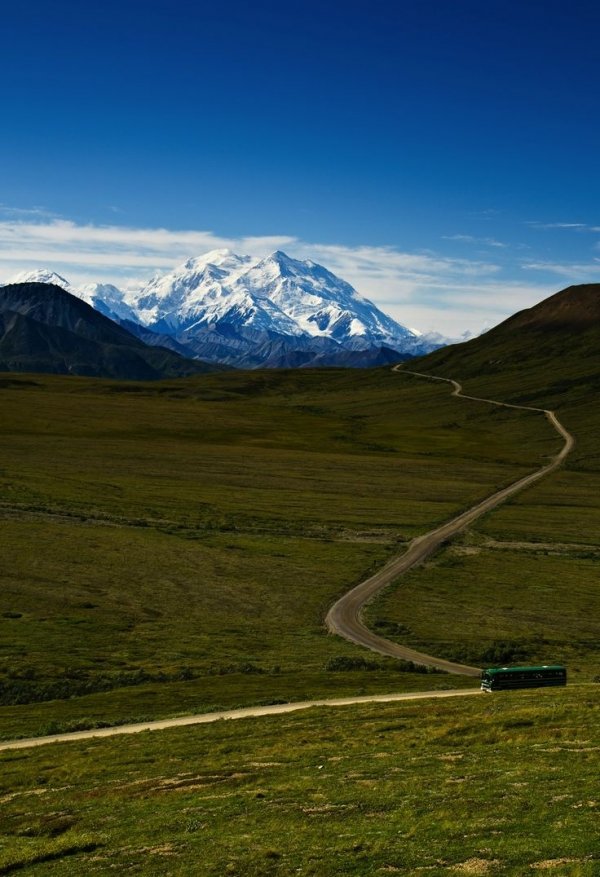 Via Denali National Park
There's just something wonderful when a snowy peak gives a backdrop to a pretty scene.
33

Appalachia, USA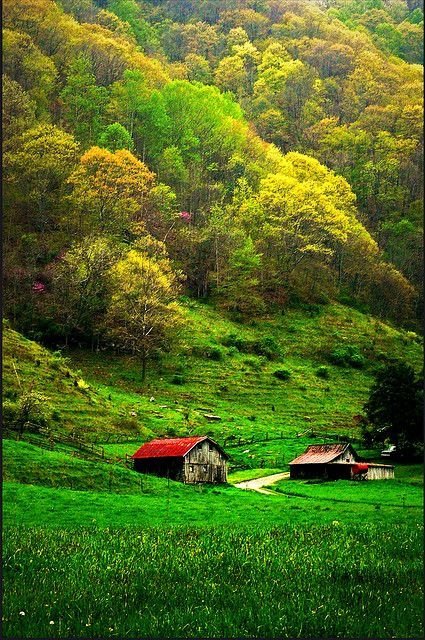 Via A little farm tucked away ...
Dreaming of the simple life ... woken by cockerels, rockers on the porch, fresh milk straight from the cow ...
34

Autumn in Kentucky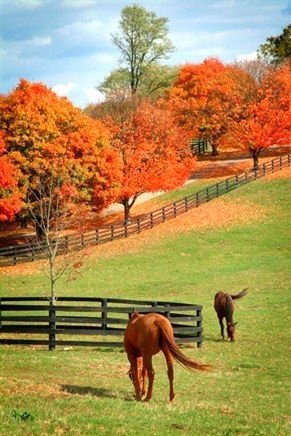 Horse country.
35

The Alps, Italy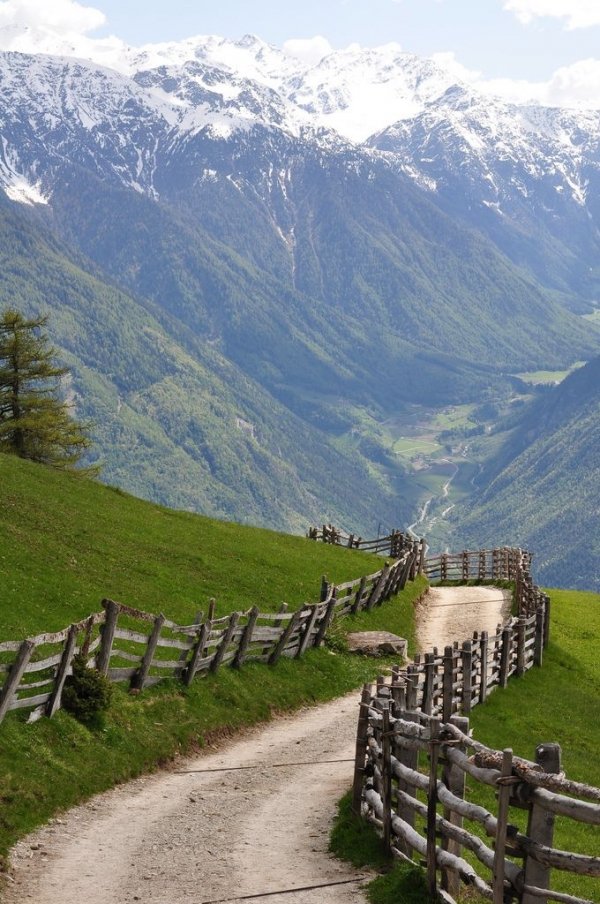 Via All sizes | spring in ...
Take a deep breath and fill your lungs with crisp mountain air.
36

Pony and Trap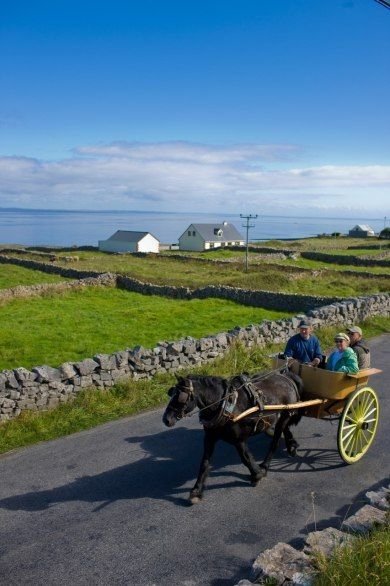 Via Exploring the Islands of Stromboli, ...
Still a favorite way to get around on Innishmore in the Aran Islands of Ireland.
37

Nairobi's National Park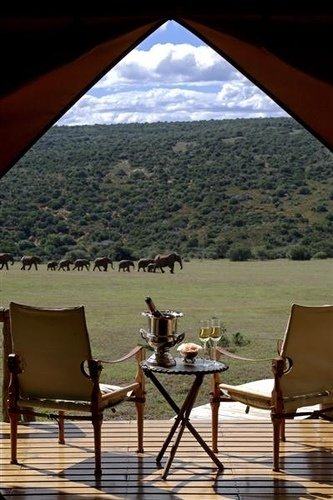 Via The Little French Bullblog
Do you dream of country scenes that include elephants?
38

Truffle Hunting, France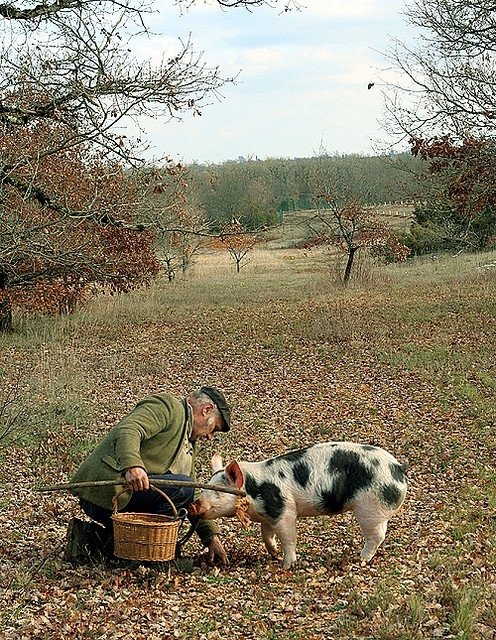 Via Truffle Hunting | David Lebovitz
It's rare to see a truffle hunting pig these days; mostly dogs are used (the pigs love to chow down on the truffles before the hunter can gather them.)
39

The Old Dirt Road in Belgium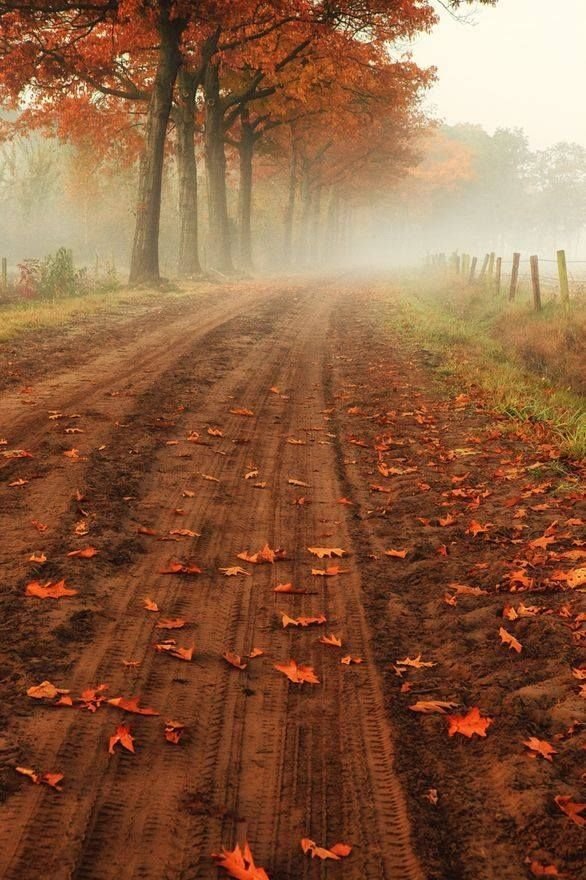 Via Photo by gigiembrechts
There's beauty in a misty autumn morning, whatever the country.
40

Prince Edward Island, Canada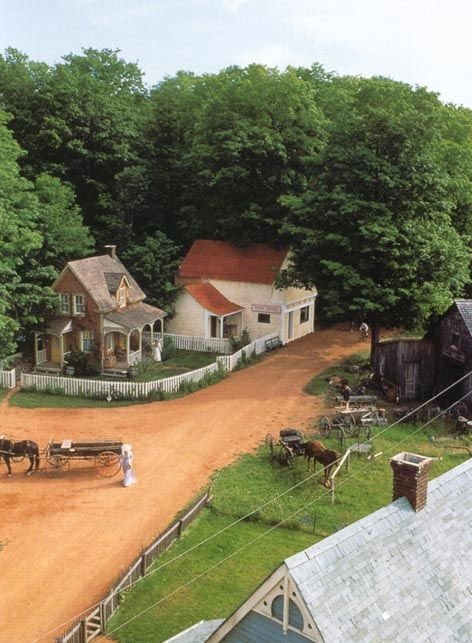 Via Links
Thinking of Avonlea and Anne of Green Gables?
41

Island Faial, Azores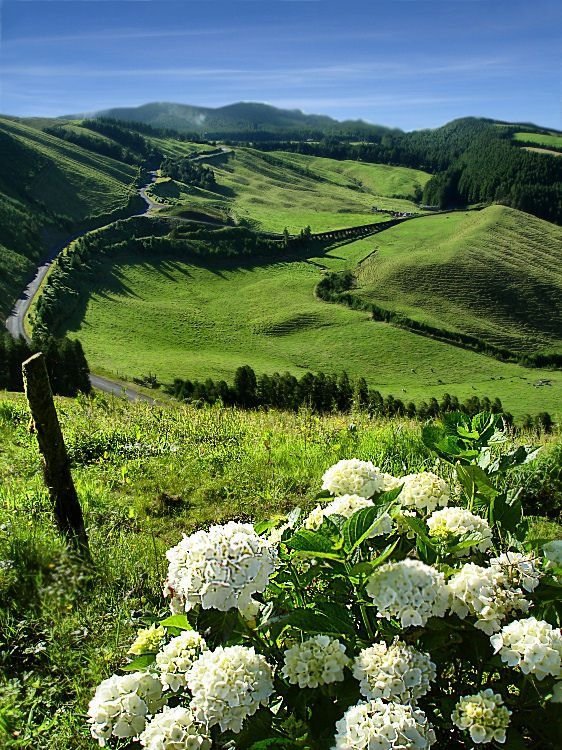 Via Browsing Photography on DeviantArt
A beautiful verdant place under the volcanic mountains.
42

Snowy White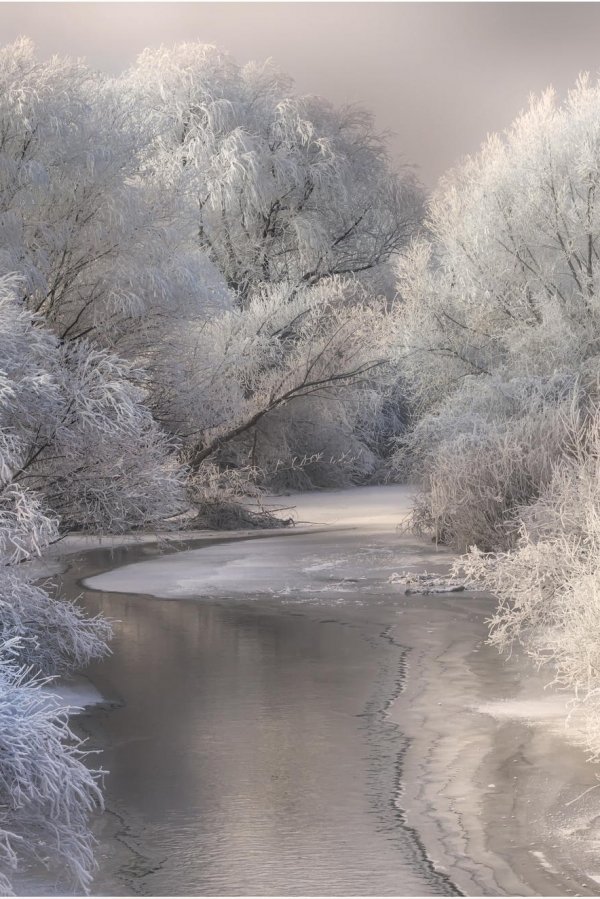 Via beautiful things
No photo album of countryside scenes would be complete without some snow..
43

Haastrecht, the Netherlands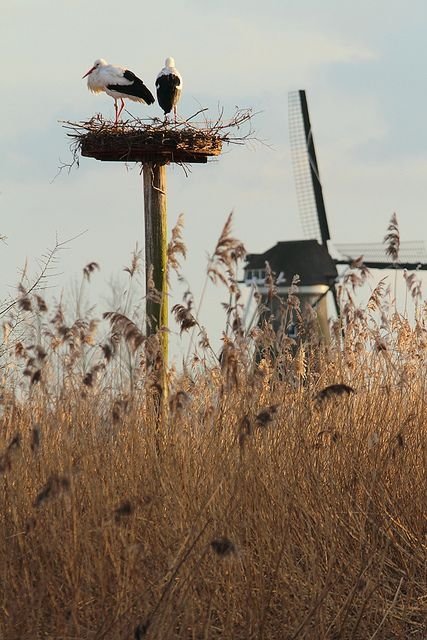 Via Haastrecht (the Netherlands)
Are the storks as fascinated by the Dutch windmills as we are?
44

Apple Picking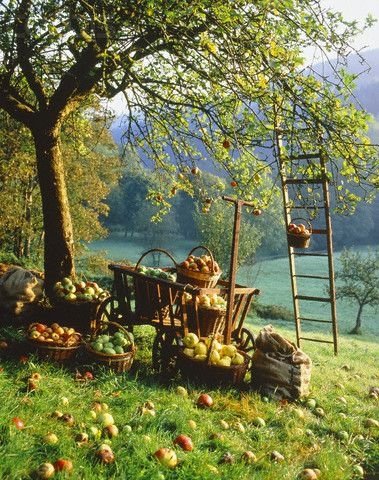 Via Whimsical Raindrop Cottage
Cider, applesauce, apple pie, roast pork and apples, so many good reasons to go apple picking.
45

Andalusia, Spain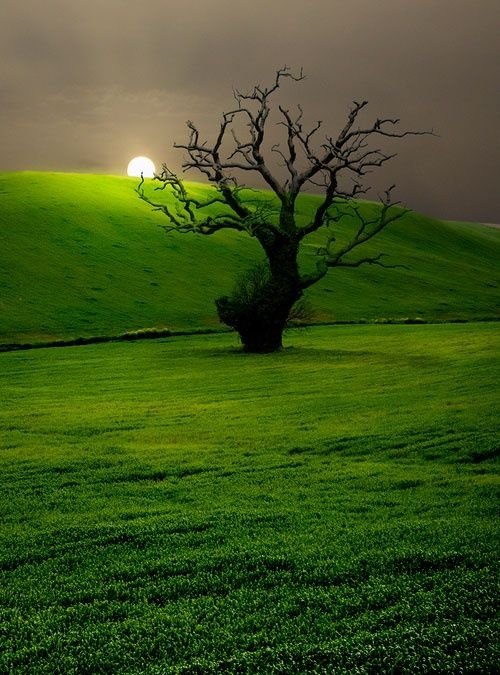 Via gabs — coffeenuts: Campo Andaluz ...
Spain's interior is just as lovely as her coast.
46

The Beautiful Palouse of Southeastern Washington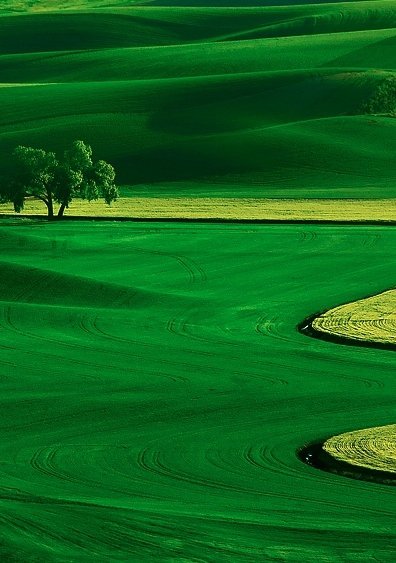 Via Kevin McNeal Photography
The jaw dropping beauty of the fertile hills and prairies north of the Snake and Clearwater rivers.
47

God's Own Country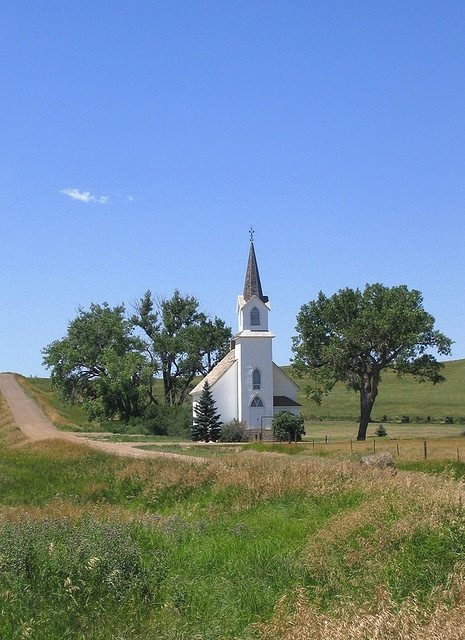 Via Lutheran Church-Sims, North Dakota
To me, some of the most endearing country scenes of the USA are the white clapboard churches seemingly in the middle of nowhere. This one is in Sims, North Dakota.
48

Bikes & Fields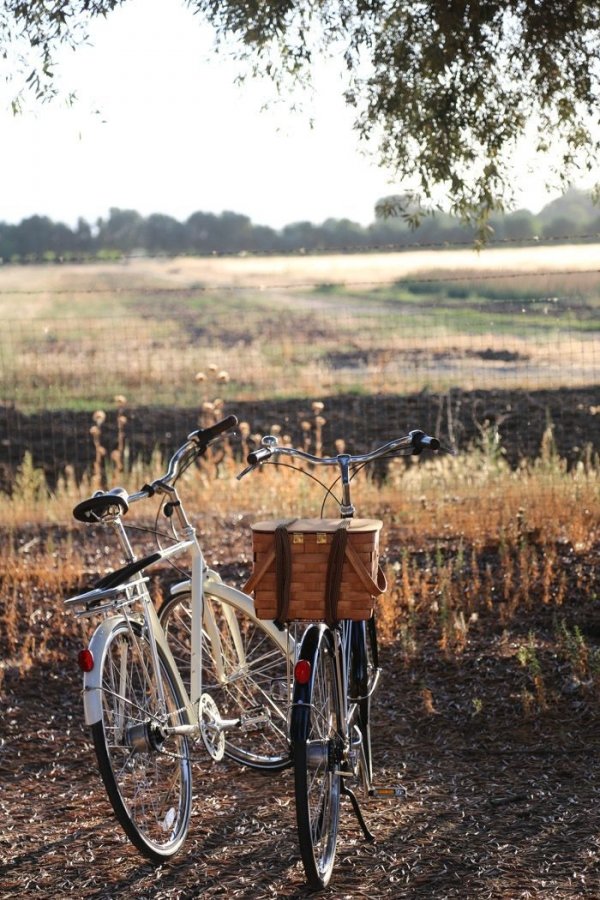 Via Lazy Sunday
The simple beauty of the countryside is a fine reason to take to two wheels.
49

Chocolate Hills, Philippines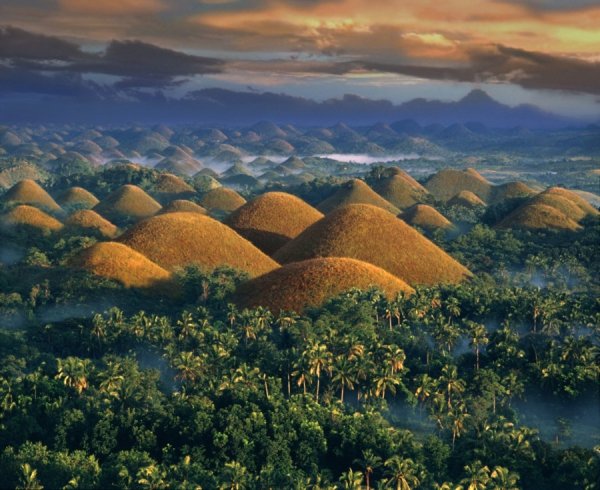 Via On Earth Day, These Photos ...
One of the most unusual countrysides you'll see anywhere.
50

Thatching, Ireland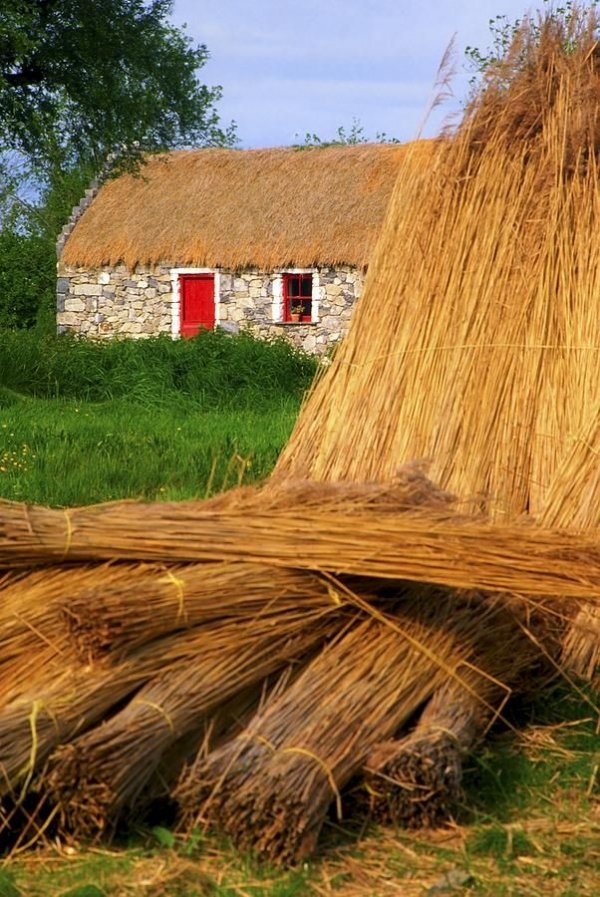 Via Traditional Thatching, Ireland by The ...
There's something heart-warming about traditional country crafts.
51

A Bovine Bid for Freedom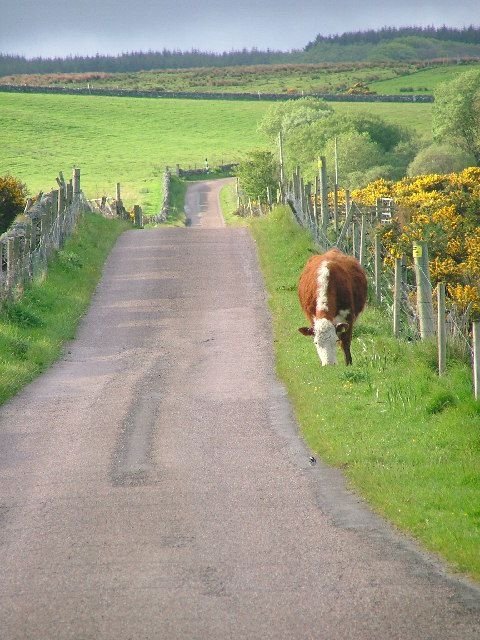 Via Road to Corran Farm (C) ...
All she wanted to do was taste the sweet, sweet grass on the other side of the fence.
52

Countryside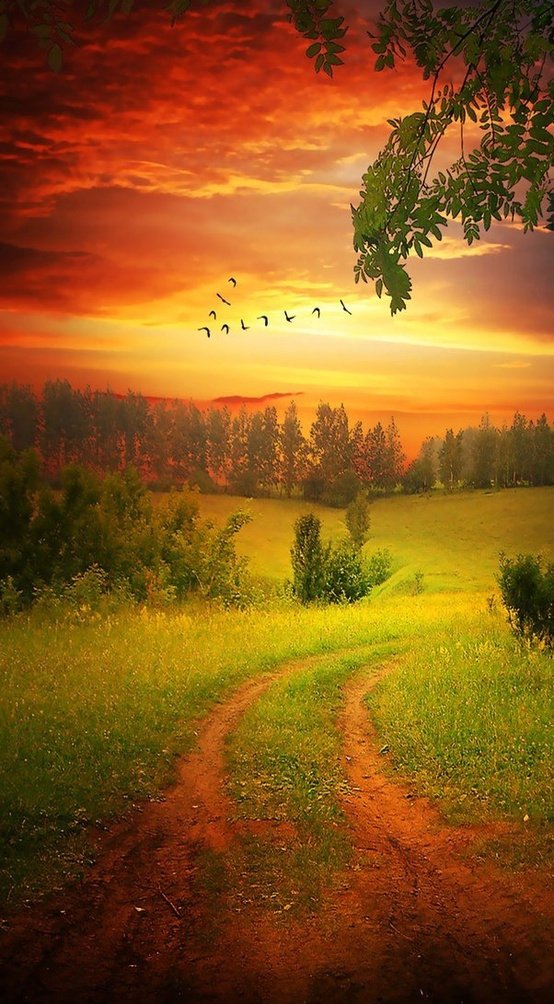 Via Cứu Dữ Liệu Trần Sang
A picture to remind you life is good.
53

Country Picnic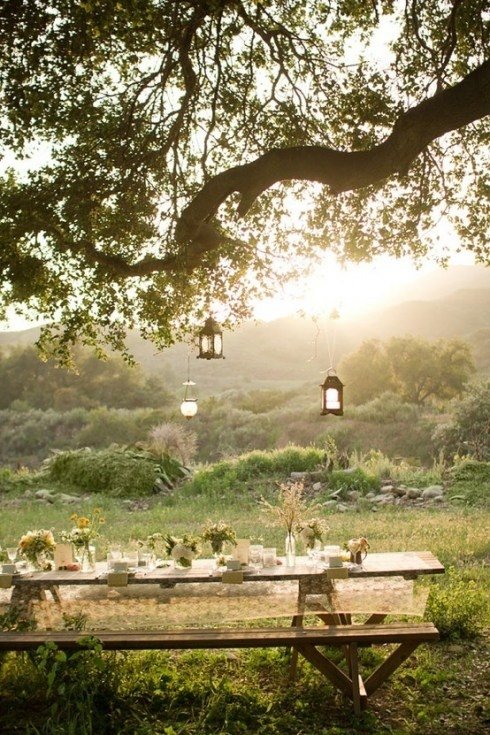 Via let's take it outside
Calling for memories of good times to be made.
54

Dawn at the Vale of Pewsey, England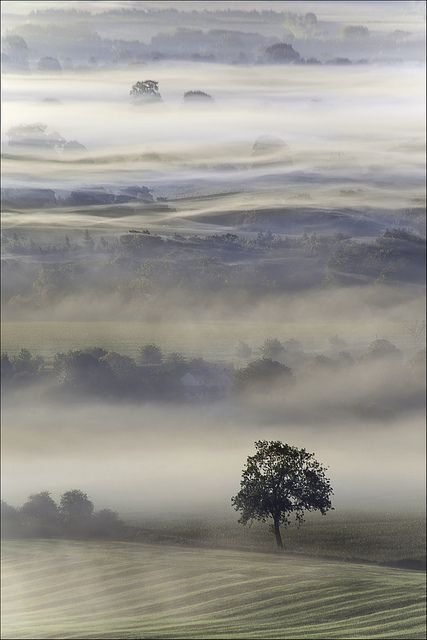 Via Mists of Time
In his poem, Ode to Autumn, John Keats points to a "season of mists and mellow fruitfulness".
55

Alpine Village, Switzerland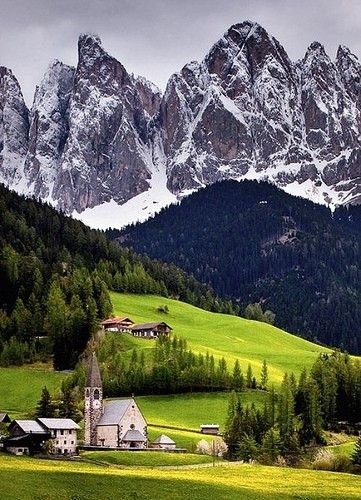 Via In the Shadow of Giants ...
I know the Sound of Music is set in Austria but country scenes like this always make me want to burst out "The hills are alive ..."
56

Tulip Fields, Lisse, the Netherlands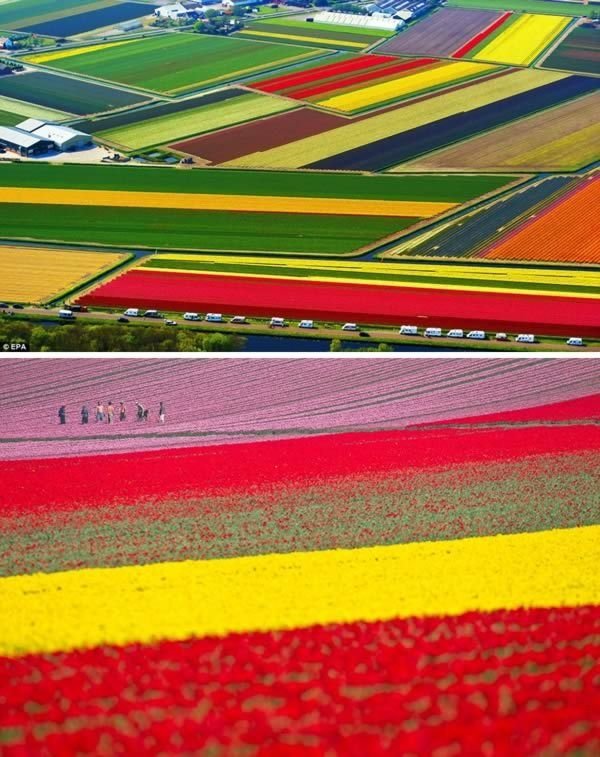 Via 10 Most Psychedelic Looking Places ...
A stunning patchwork quilt of colors.
57

The Country Living Fair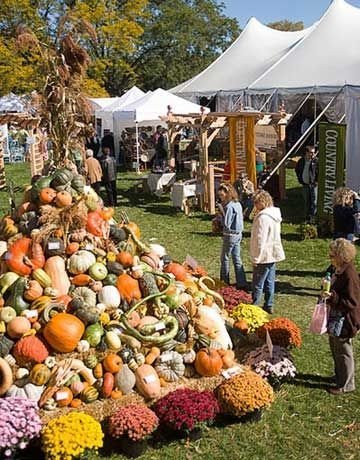 Via America's 24 Best Antique Shows
Always a fun time to be had at the fair.
58

Fall Reward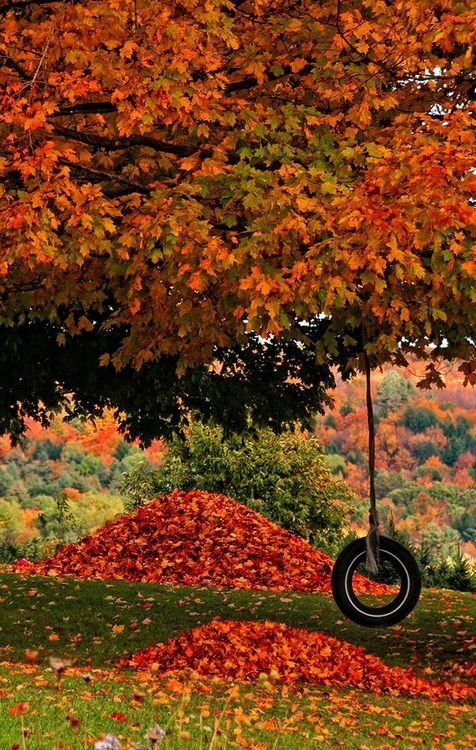 Via Raking's All Done... by Mike ...
The raking of the leaves is all done but you have to know that that pile next to the tire swing has been put there deliberately - right?
59

In an English Country Garden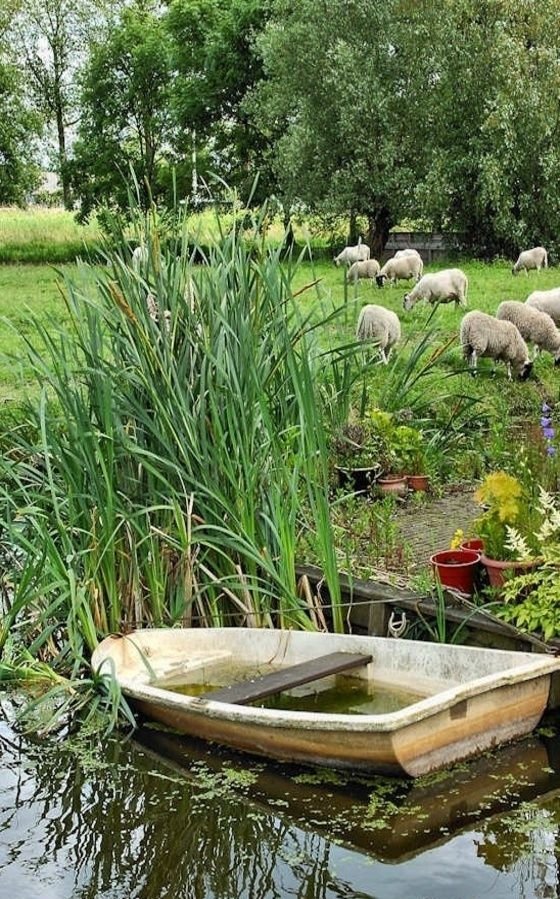 Via Meditating Lawyers
I'd want to keep my boat dry for lazy days on the water.
60

La-Roque-Gageac, France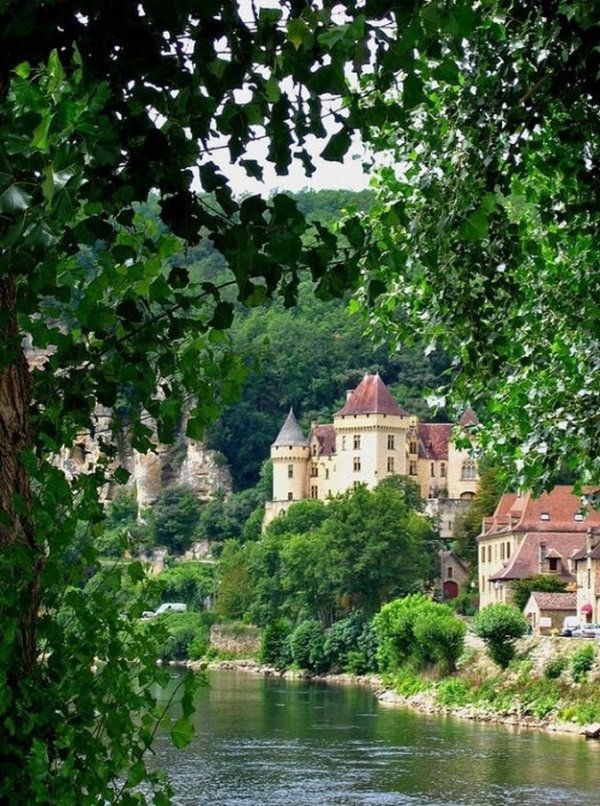 Via World pics
So often a contender for the title of the loveliest village in France. No wonder huh?
Are you now hankering for a bike ride down a country lane, a stroll through the woods or a picnic on a hillside? Well what are you waiting for?
Please rate this article