Although the holiday season has passed, winter is still going strong in many parts of the globe, which means you still have time to visit a stunning Winter Wonderland or two before the season is over! The ones you don't get around to visiting this season you can simply add to your bucket list! Whether your idea of a Winter Wonderland is a quaint snowy village, or a tourist attraction built for Winter, you're sure to find a wonderland that you love and want to visit whenever you get the chance!
---
1

The River Thames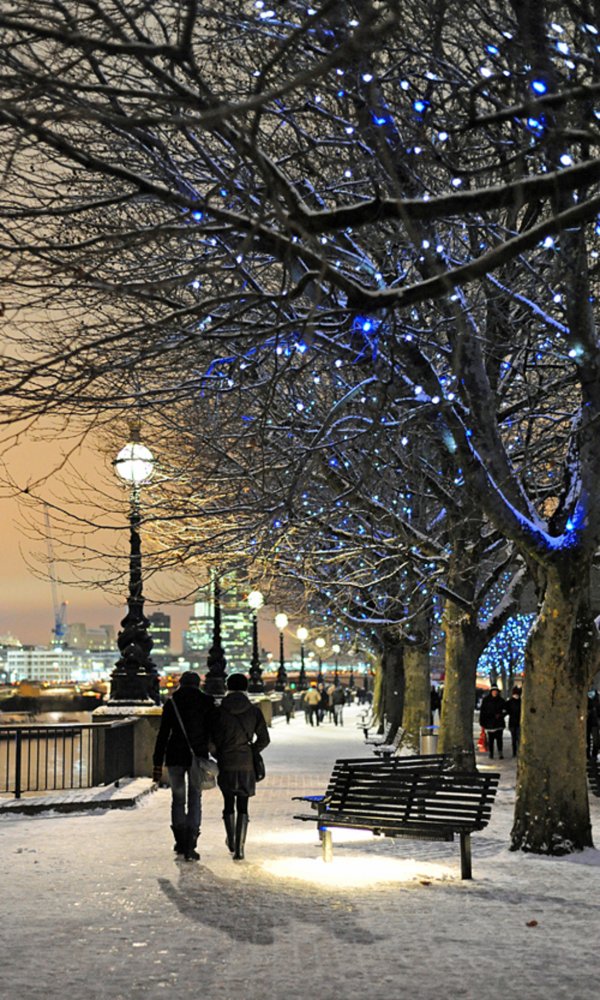 Via South Bank, London, London, England ...
For those of you with a wanderlust for London, you should add visiting the River Thames to your bucket list! It's especially breathtaking in winter time!
---
2

Hotel Whitepod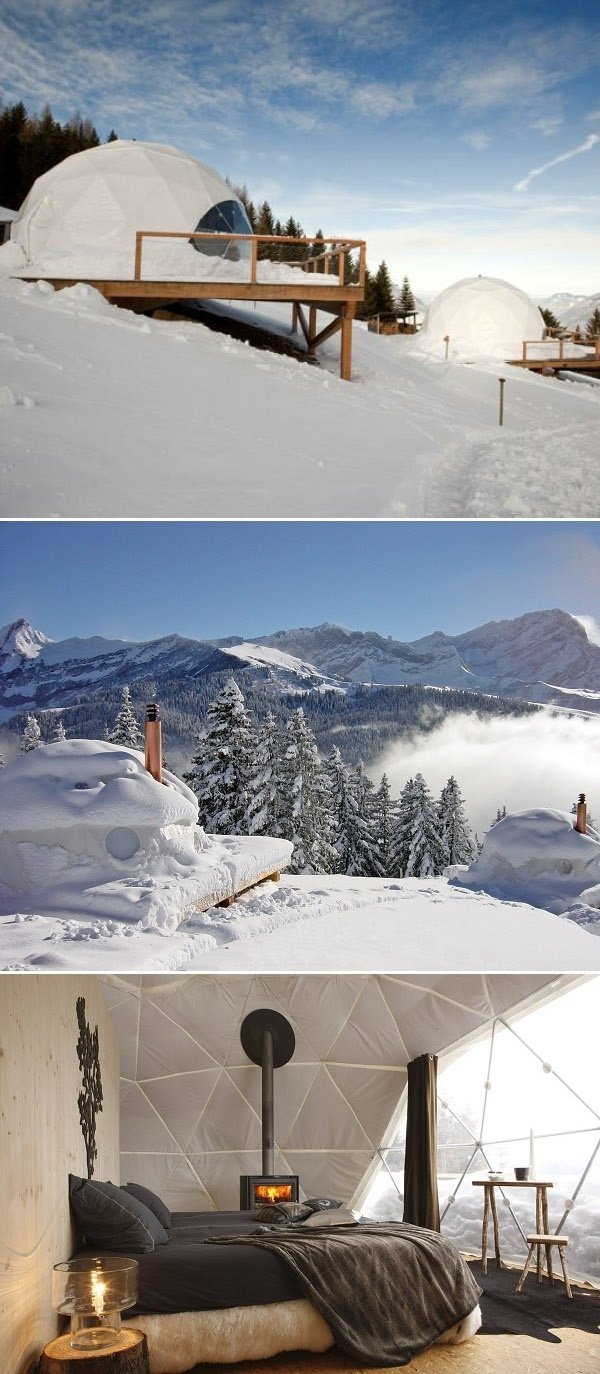 Via 24 Tents You'd Actually Love ...
Located in Switzerland, this hotel-camper combo is the perfect winter wonderland for those of you who love both nature and luxury!
---
3

Watertower Place, Chicago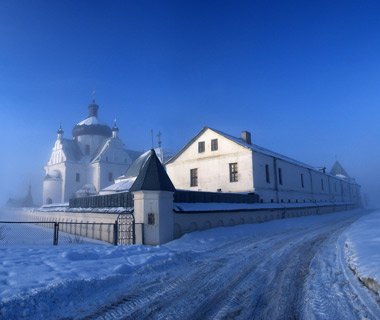 Via Beautiful Winter Scenes Around the ...
What a romantic place for an evening stroll with your partner! Plus, I hear the pizza's amazing!
---
4

Emerald Lake Lodge, Canada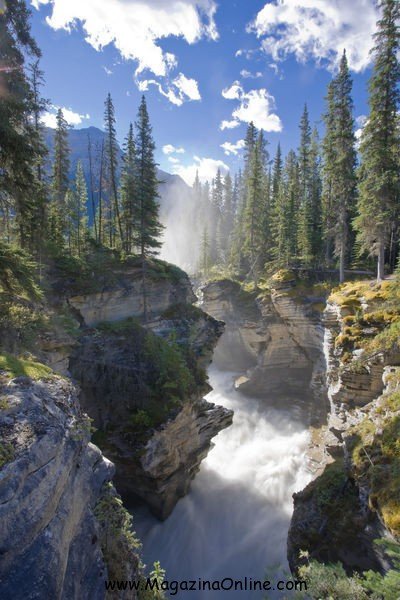 Via Amazing Online Magazine
Emerald Lake Lodge is a picturesque getaway located in the Canadian rocky mountains. It's beautiful in summer, but an absolute vision in the winter time!
---
5

Snowy Rothenburd, Bavaria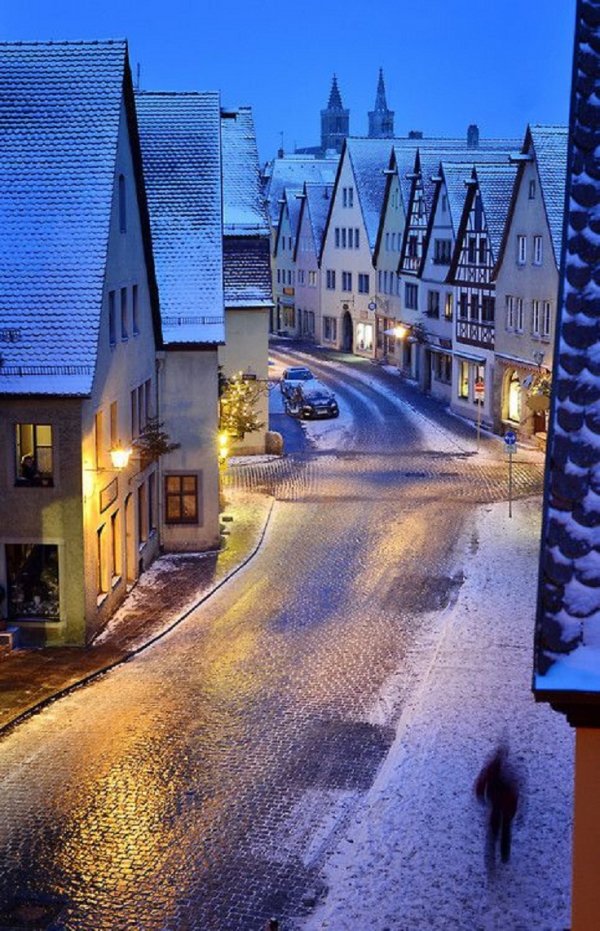 Via Top 10 Best Winter Wonderland ...
In Bavaria, Germany, you'll find yourself in a city that looks like it was torn straight out of a story book! This adorable town was made for wintertime, and vacationing here will certainly provide you with an unforgettable experience!
---
6

Snowy Night in Brisighella, Italy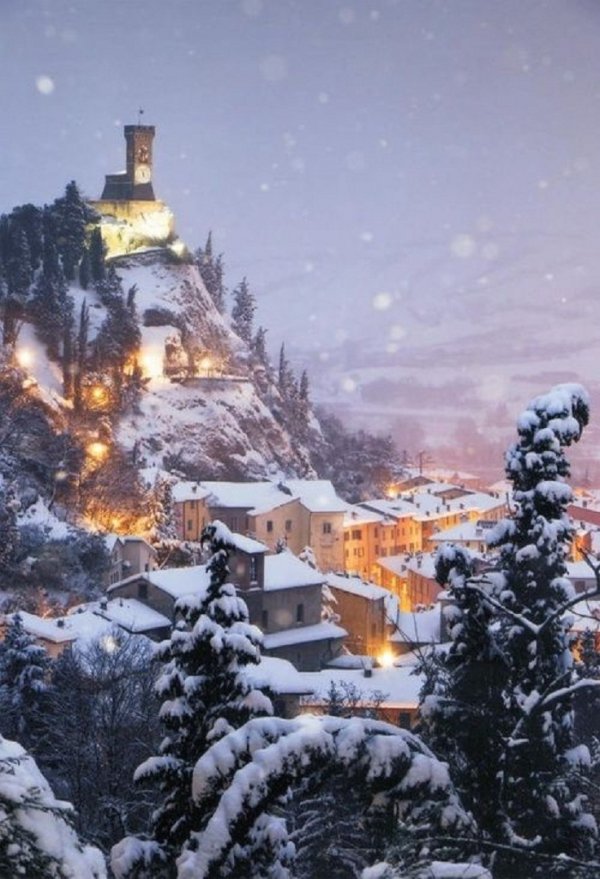 Via Top 10 Best Winter Wonderland ...
Italy is known for its gorgeous, unique, and romantic essence. In wintertime, it's only that much more stunning!
---
7

Resort under the Polar Lights, Saariselkä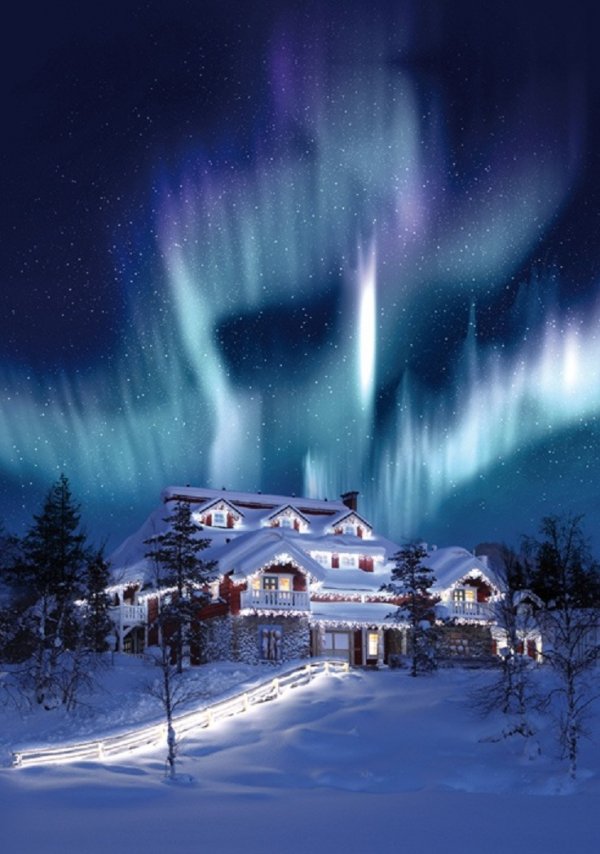 Via Top 10 Best Winter Wonderland ...
Finland's gorgeous winter resort welcomes you to sleep not under the stars, but under the Northern Lights!
---
8

Lake Bled, Slovenia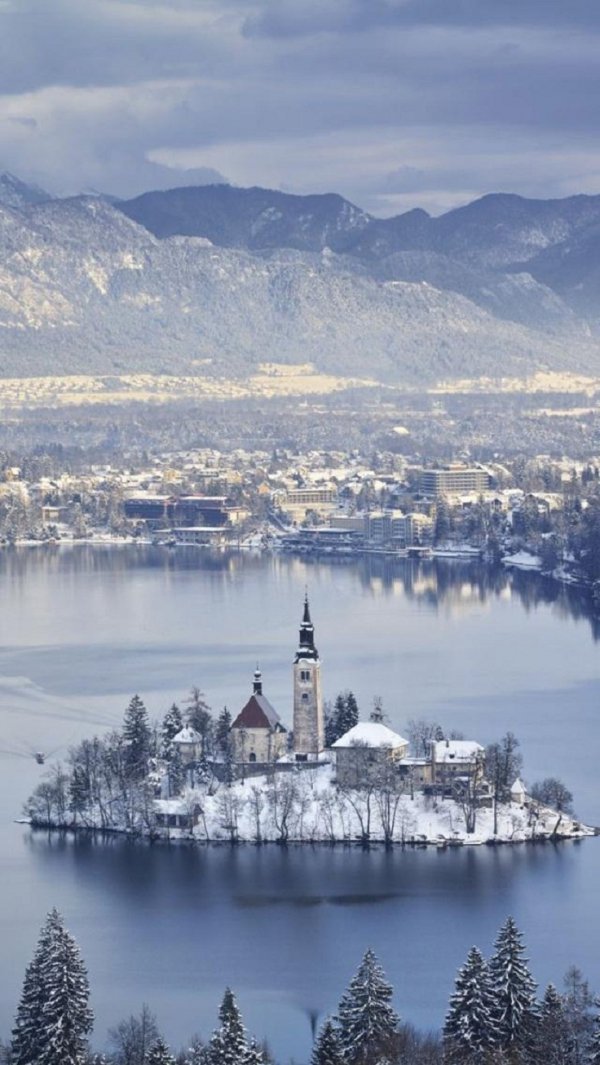 Via Top 10 Best Winter Wonderland ...
Who wouldn't want to visit this quaint, isolated island? Separated from the rising sky scrapers dotting the shoreline, you'll find the most darling winter wonderland in Lake Bled, Slovenia.
---
9

Beaver Creek, Colorado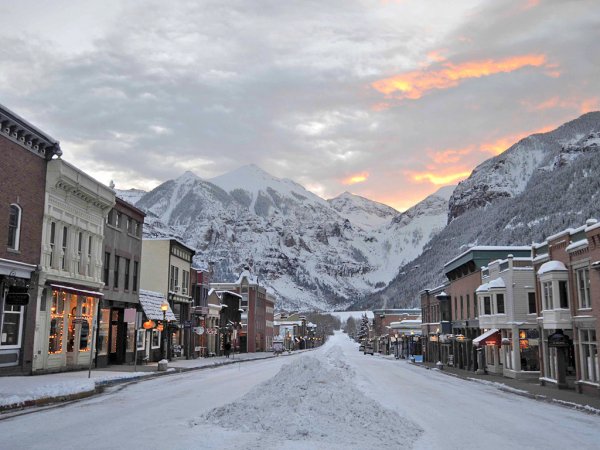 Via The Best Ski Resorts and ...
This is a great place for a family getaway to a Winter Wonderland! From skiing to cookie competitions, this winter resort has it all!
---
10

Neuschwanstein Castle, Germany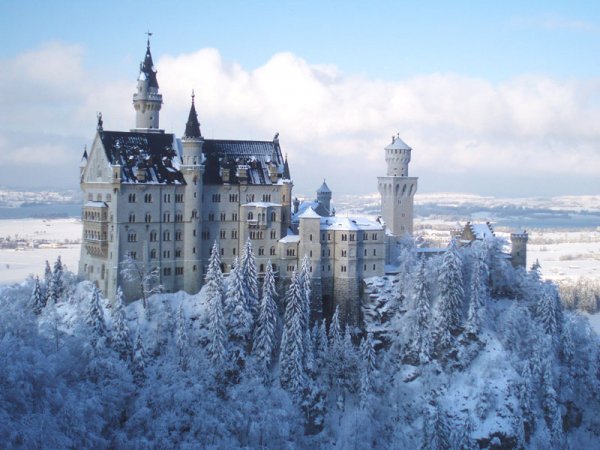 Visiting a castle should be on your bucket list no matter what! But this German castle is especially gorgeous to visit during the winter months.
---
11

Disneyland, Paris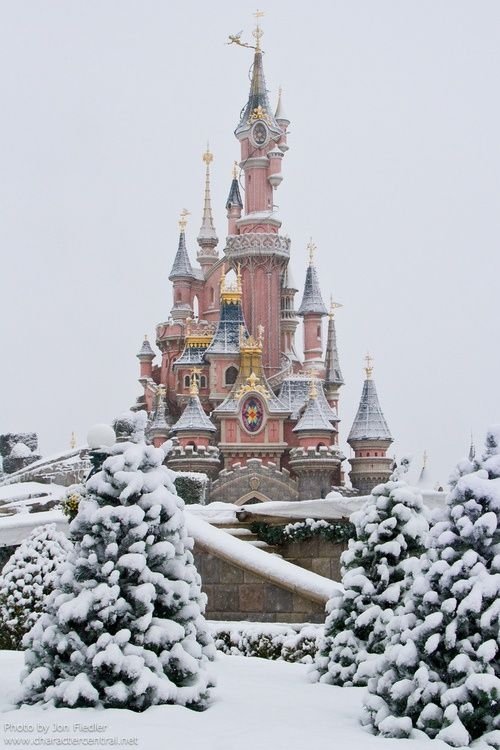 Who doesn't want to visit the Happiest Place on Earth at least once in their life? And you can't forget the City of Love! Well, you can kill two birds with one stone by going to Disneyland, Paris this winter!
---
12

Queenstown, New Zealand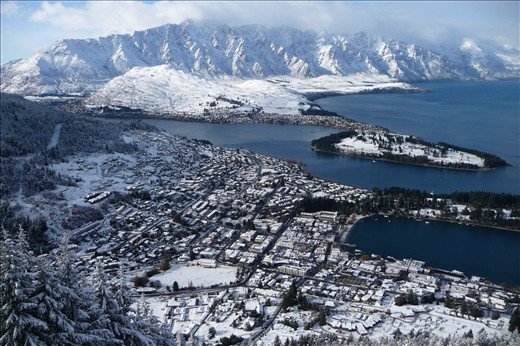 Via queenstown new zealand Car Tuning
New Zealand is the place to go when you're craving winter in the heat of summer! (That is if you're not already on that side of the globe.)
---
13

Jackson Hole, Wyoming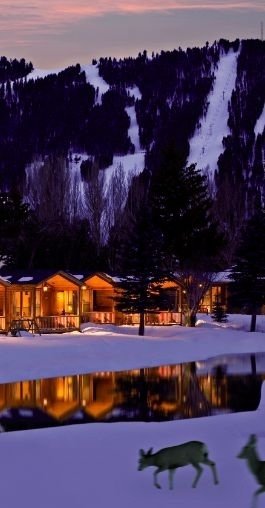 Wyoming is known for it's gorgeous landscapes, and the pure snow decorates them so nicely! Jackson Hole is certainly among the most gorgeous and popular Winter Wonderlands in the U.S.!
---
14

Old Quebec, Canada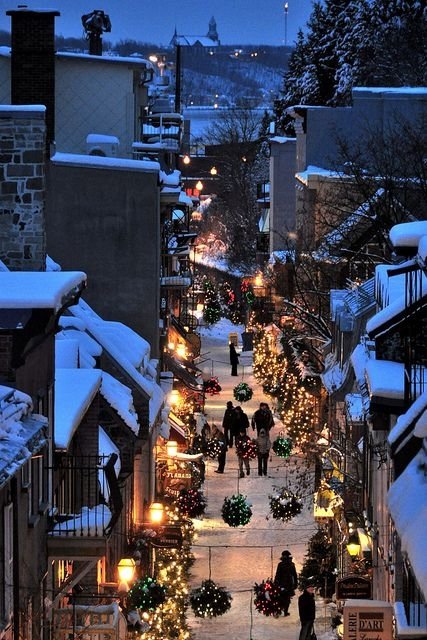 Old Quebec is such a charming city, with stunning architecture. If you find yourself here during the winter, you'll wake up smiling every day!
---
15

White Pine Camp Lake Placid, New York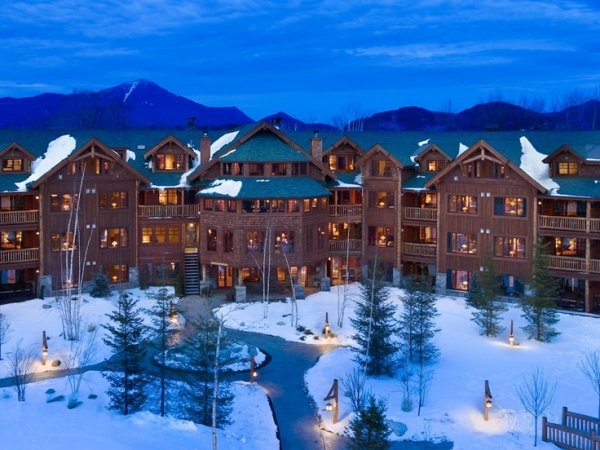 pinterest.com
Lake Placid is gorgeous in both summer and winter! But for those of you who love snow, you have to come in winter and stay in White Pine Camp, a rustic hotel you're sure to love!
---
16

Ice Hotel, Sweden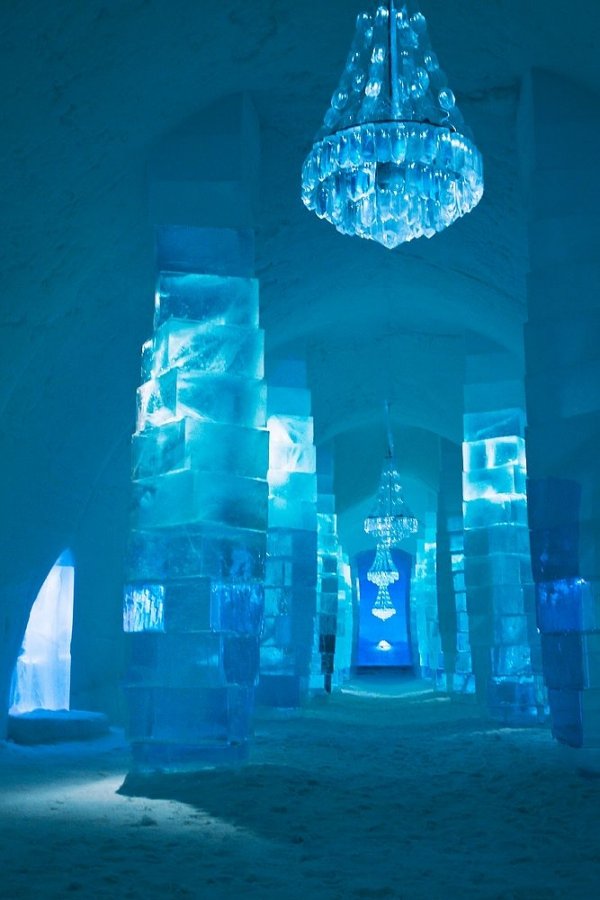 This list could not possibly be complete without the epitome of Winter Wonderland—Sweden's Ice Hotel! It's exactly what it sounds like, a hotel made of ice! Aren't you curious to see it?
---
17

Yosemite National Park, California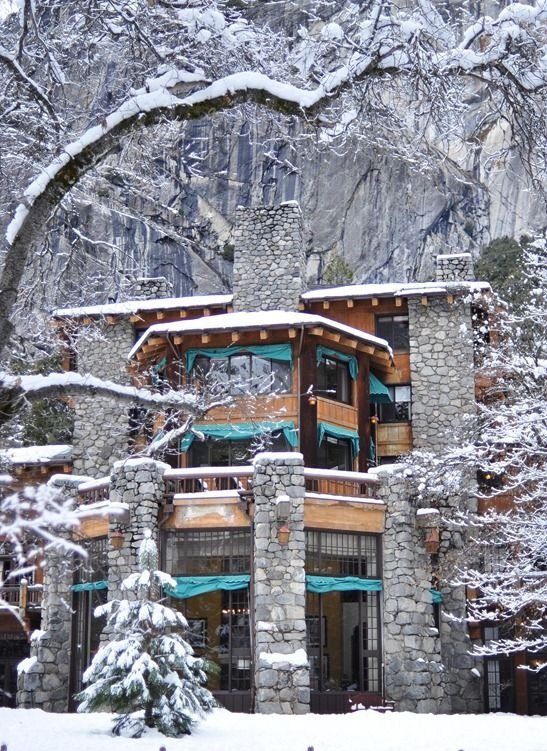 I have to brag about my home state, and how our weather is generally warm and consistent. But when it does snow at California's national park, its beauty is incomprehensible!
I can't wait to visit all of these beautiful Winter Wonderlands some day! Which of these places are you dying to see?
More
---
Comments
Popular
Recent