You might imagine that you need to head to the Caribbean or the South Pacific for sunny winter vacations but there are US islands where the sun shines in fall and winter. Yep, you can have a fabulous winter sun vacation in the USA without a passport. Check out these fabulous US islands where fun in the winter sun is the name of the game.
---
1

Catch Some Winter Sun on Amelia Island, Florida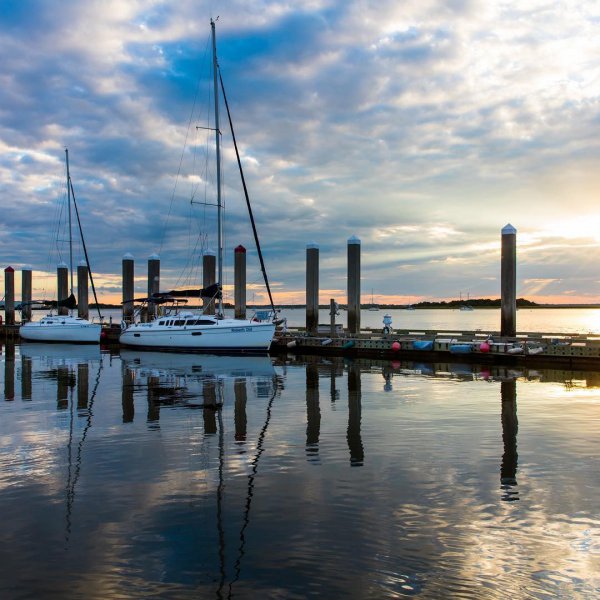 With average highs of 65/71 in February and March, Amelia Island offers visitors 13 miles of lovely beaches that are virtually deserted until the first tourists begin to arrive in March. This is one of the more popular US winter sun destinations.
If you're travelling with kids, take them to Fort Clinch, one of the best-preserved 19th century fortresses the US has to offer to history-hungry young explorers. The historic district's meandering streets are lined by Victorian mansions that tell the tale of Florida's erstwhile wealthy merchant families. Horse-mad young women will be able to to riding to their hearts' content along the beaches, a popular leisure pursuit with many locals, too. Amelia Island is easy reached from Gainesville (101 mile distance) and from Jacksonville (33 mile distance). If you're looking for somewhere to stay, try the lovely Seaside Amelia Inn, which offers rooms from $144 per night. It overlooks the seafront and boasts a rooftop terrace from where you can enjoy spectacular sunsets over a glass of crisp white wine and a plate of delicious seafood.
---
2

Feel That Burning Sensation on Avery Island, LA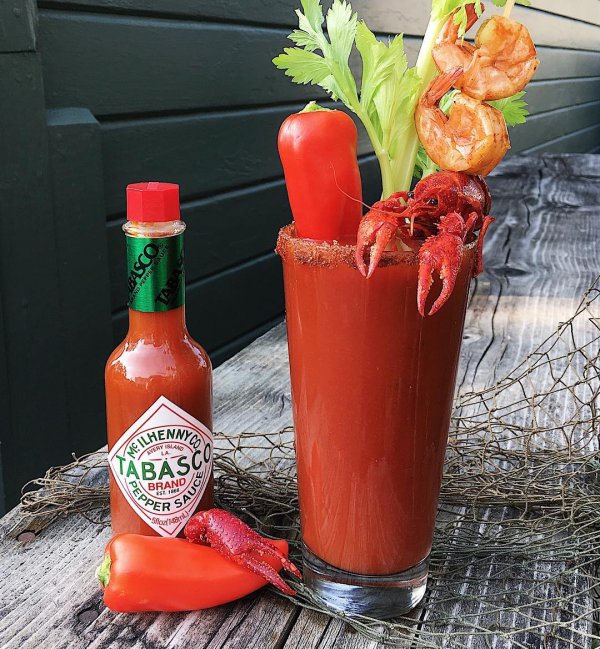 With average highs of 65/72 in February and March, Avery Island is already a hot choice for catching some winter sun, but there are other reasons why Avery Island visitors might feel a little steam escaping from their collars and that's the Tabasco Pepper Sauce Factory. Here visitors can see during free daily tours how this essential ingredient for many delicious meals and cocktails is made. Try to arrive on a Thursday, for there are no demonstrations of how the stuff is made on Fridays.
Jungle Gardens, a fabulous bird sanctuary, actually occupies the former private estate of the fiery sauce company's founder. His son, E. A, McIlhenny, converted his family's estate into the sanctuary in 1935 to try and save the snowy egrets from becoming extinct, as ladies' fashions of the day were responsible for the birds' rapid decline. Egrets have thanked the estate by gracing it with their snowy white presence ever since.
Boasting deserted bayous, Avery Island provides a habitat for shy deer, cheeky raccoons and snappy alligators. If you like nature tours, use New Iberia as your base; it's a 30-minute drive from the best spots for wildlife observation and has a smattering of good restaurants and lovely private homes that have been transformed into B&Bs. Or there's La Quinta Inn which is 7 miles from the Tabasco Factory and Country Store, with rooms starting from $76
Should you suddenly feel the urge to see bright city lights after quiet days on one of the most popular US islands - New Orleans is just 140 miles away and Baton Rouge is even closer at 85 miles distance!
---
3

Leave the 21st Century behind on Caladesi Island, FL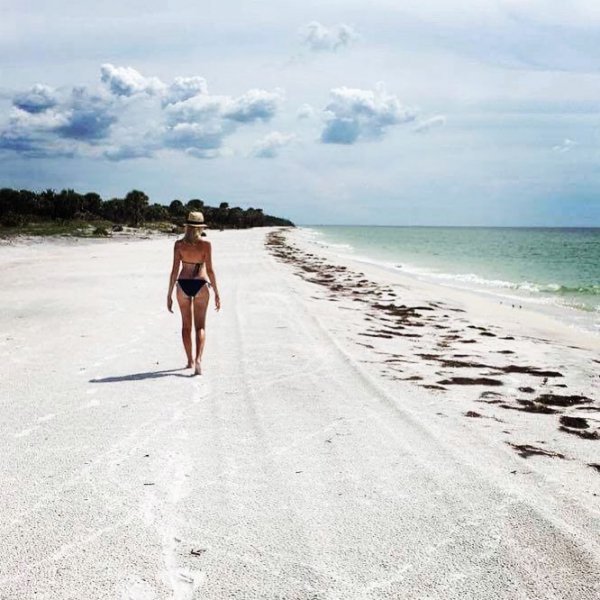 There are no cars, just your own feet to take you around on Caladesi Island, when you step off the ferry. You'll find the 3-mile strip of white sandy beach hasn't been spoiled by high-rise hotels either, for there isn't anywhere to stay. You can take a round trip from Honeymoon Island to get there or drive from Dunedin and take the little ferry to get across. With average highs of 73/77 in February and March, Caladesi Island is a great place to soak up winter sun.
This gorgeous barrier island is famous for being one of the best shelling destinations on the Gulf of Mexico. A designated State Park, the island's pristine condition is only slightly marred by a 108-slip marina, the only place you can stay overnight, if you own your own yacht, that is. Boardwalk nature trails allow visitors to explore the flora and fauna of the mangroves and impressive sand dunes.
If you're lucky you might spot a rare gopher tortoise among the undergrowth or catch sight of herons and ospreys and other rare seabirds. You'll need to bring your own picnic lunch, for Caladesi Island has just one small concession stand, although you can always wait and refuel on the mainland, within sight of Caladesi Island's shores, at Dunedin. Tampa is just 24 miles from the island, Orlando 103 miles and St. Petersburg an easy 20-mile drive away. Try hiring a kayak on the island and head to the sea-grass flats, which is also a great mini-adventure for kids.
One of the best places to stay is the Best Western Plus Yacht Harbor Inn which has an outdoor pool and great views.
---
4

Mind the Golf Carts on Catalina Island, CA!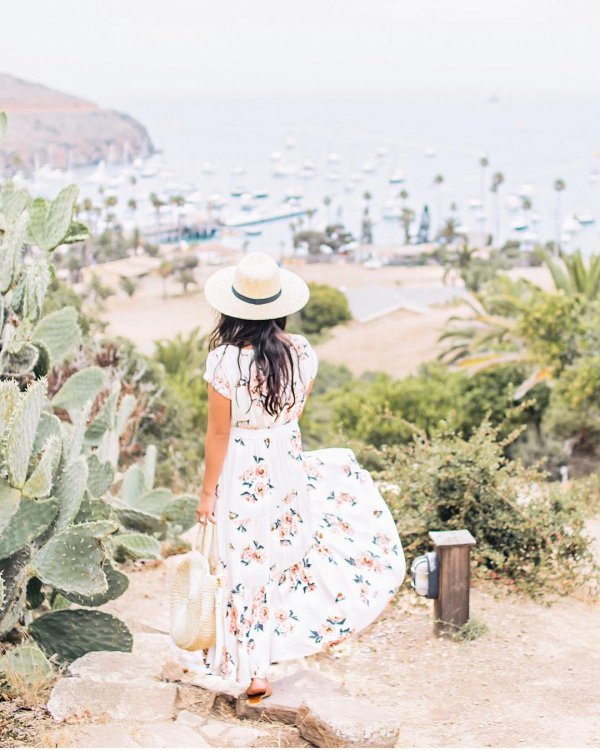 If your recurring nightmare is to be run over by a maniacal pensioner on a golf cart, Catalina Island is not the place for you. Reaching average highs of 64/65 in February and March have made Catalina Island one the most visited winter sun destinations in the USA. Its sparkling blue waters and bright green golf courses attract hordes of visitors and traffic can be truly challenging.
Situated some 22 miles off the California coast, Catalina Island can be reached via an hour and a half voyage on the Catalina Express ferry, starting at Dana Point ($74.50 for a round-trip). The ferry drops off passengers at a pier in Avalon, a delightful town that's great for window-shopping and strolling around aimlessly. Evening entertainment is scarce, but the Casino, the cylindrical Art Deco building sitting at the end of the harbour, is still operating as a movie theatre, showing the latest releases.
The island's rugged interior can either be explored by a planned tour or by renting a bike. Keep your eyes peeled for you might spot one of the island's endangered bald eagles, which were almost killed off by chemical contamination several decades ago. If you don't fancy the rough trails of the interior, hire your own golf cart and give those speeding retirees something to think about!
To stay you might pick the 1920's style Hotel Atwater which is just steps from the beach in Avalon or take to the great outdoors and pitch up at Hermit Gulch Campgrounds.
Catalina Island is located 60 miles from Los Angeles and 66 miles distance from San Diego.
---
6

Take a Step Back into Time on Molokai, Hawaii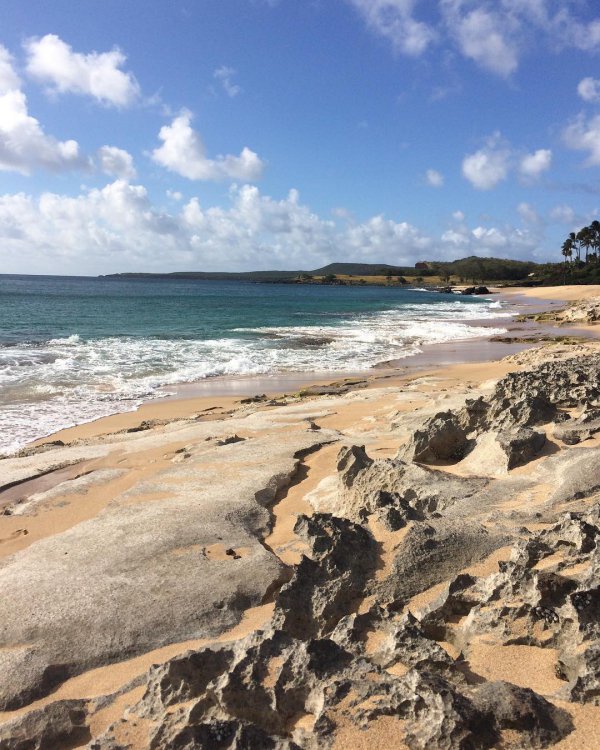 Molokai is the least visited of the major Hawaiian islands, and perhaps one of the most underrated of US islands in general. Hawaiians often refer to Molokai as if it is an example of how life used to be in Hawaii, but that is only true in as far as there is no traffic and no lines of high-rise hotels.
Boasting a rugged northern coastline with the world's highest sea cliffs, an interior where rocky terrain is interspersed by three extinct volcanoes and a southern coastline that fizzles out with a gently slope into the foaming sea, Molokai is sparsely populated, has few places to stay for visitors and quite expensive. Kalaupapa National Historic Park is the premier attraction on the island, accessible only by mule or on foot. The scenery is stunning and the erstwhile leper colony, incorporated into the park, still displays some preserved buildings, including a couple of plump churches, which will leave a lump in your throat when you see how their inmates had to live.
The island's largest town is Kaunakakai, a settlement stretching along a three-block-long main street. With ca. 7,000 souls this is hardly a metropolis with a thrilling nightlife, but there is a miniscule airport, linking the island with Honolulu (50 miles away) and Hotel Molokai, which has a lovely tropical garden and winter room rates starting at $169 for online bookings.
Molokai has some spectacular beaches, including the stunning Papohaku, a three-mile beach with golden sands and lush vegetation. It's a great place to relax, go snorkelling or scuba diving.
---
6

Building Sand Castles is a Serious Business on South Padre Island, TX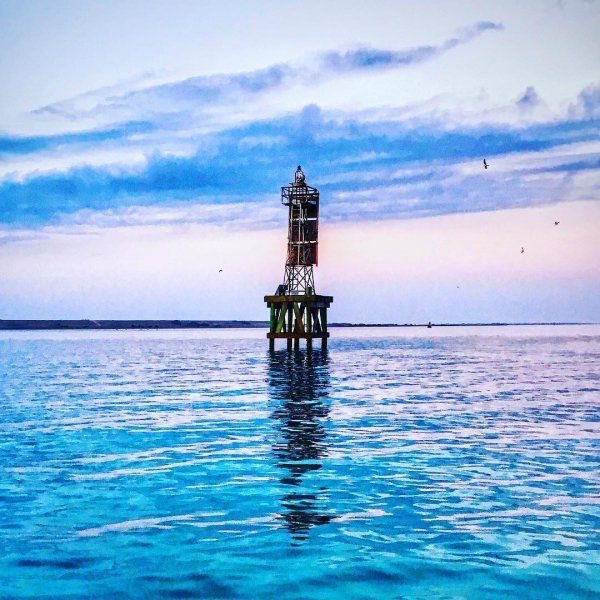 Reaching average highs of 70/75 in February and March makes South Padre Island a popular choice when considering taking a winter break on US islands. Be sure to bring a bucket and spade, for sand castle building is taken very seriously on this barrier island off the southern coast of Texas.
It costs around $25 for a private session with Sons of the Beach, where an instructor will show you how to create one of those stunning sand sculptures that will leave friends and family at home speechless. The island is rather popular for spring break, which can make a stay on the island a noisy experience. Get the timing right though, and you'll be staying in a tranquil town by the beach. There's a good smattering of nightlife thanks to bars and shopping for traditional Mexican jewelry is rather fun.
There is an abundance of budget-friendly accommodation here, including The Inn at South Padre with room rates starting from $44.
South Padre Island is located 26 miles from Brownsville and 179 miles from Corpus Christie.
7

Enjoy Cottage Life on Daufuskie Island, SC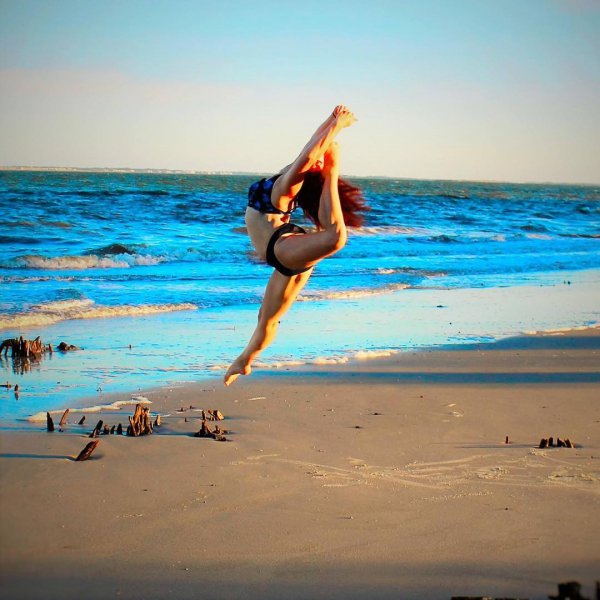 You will have to rely on golf carts or your own feet to get about, as no cars are permitted on Daufuskie Island, where a tiny local population of Gullah, descendants of slaves, are still using basket weaving, using the wild sweet grass of the island, to uphold their old traditions. Reaching average highs of 61/67 in February and March, US islands like Daufuskie attract quite a crowd in winter. Less than one quarter of the 5,000-acre island has been developed, making this a great place for nature enthusiasts to explore. Visiting the lighthouse at Haig Point is a particularly great excursion.
For less rugged pursuits, try the white weather boarded First Union African Baptist Church, a landmark building dating back to the 1880s and a good example of what local life is like on the island. Daufuskie Island life isn't like staying in an all-inclusive resort on Hawaii. Here visitors stay in cottages along the tranquil trail that leads into the historic district. IF you prefer hotels to self catering, the Best Western Ocean Breeze Inn is just 6.2 miles away on Hilton Head Island.
Daufuskie Island is situated 116 miles from Charleston and 44 miles from Savannah, should you be get a hankering for bright city lights during your island stay.
---
Popular
Related
Recent