Looking for some US beaches that allow alcohol? Whether you are on Spring Break, your honeymoon, or a relaxing vacation, it is nice to know where you can drink legally. Having a margarita at the beach and watching the waves come in is a great way to unwind. There are still some beaches along the East Coast and in Florida where it is legal to consume your favorite alcoholic beverage while enjoying the sand. Here is a list of 14 US beaches that allow alcohol that you might want to check out the next time you plan a beach get-away.
---
1

Tybee Island, Georgia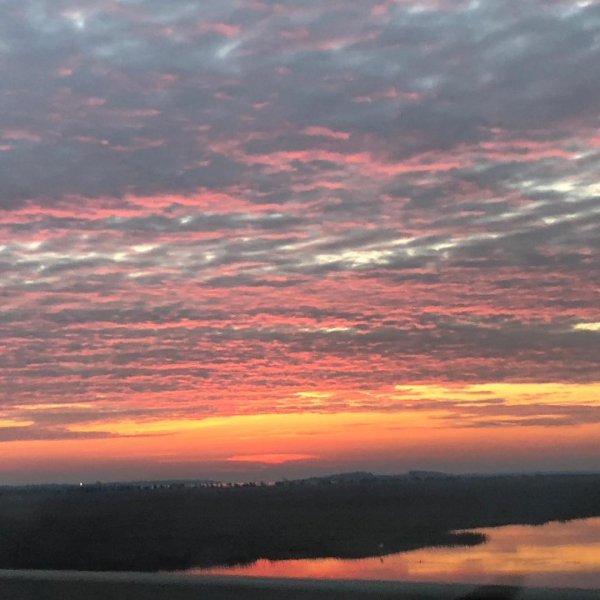 This small island is located 18 miles away from the Historic District of Savannah, Georgia. After spending time sight-seeing in Savannah, head over to Tybee Island and enjoy your favorite alcoholic beverage. The island offers plenty of restaurants and bars along the beach. During the tourist season, the pier has a bar that is open. Relax on the beach with a bucket of rum! This is one of my favorite US beaches that allow alcohol.
---
2

Cumberland Island, Georgia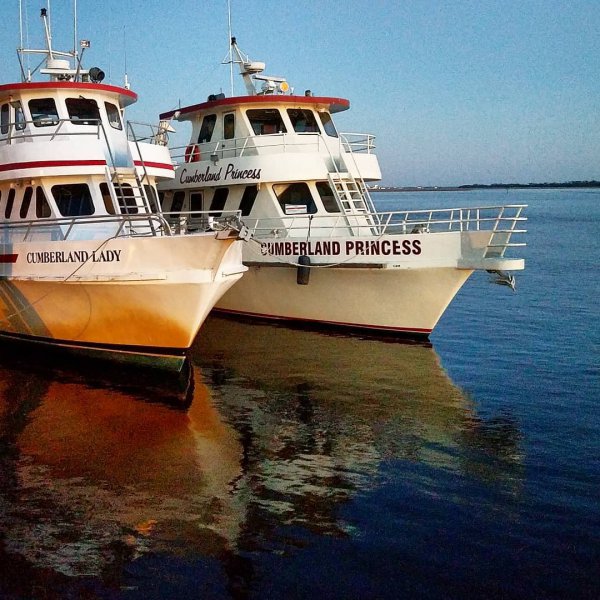 If you want to include camping and wild horses in your adventure, then Cumberland Island in Georgia is the perfect choice. You can drink on the beaches but to get to the island you will need to take the ferry or private boat. There are two hotels on the island, but they are booked up well in advance, as are the camping spots. Make sure that you bring enough booze for your overnight and enjoy your surreal surroundings.
---
3

Sunset Beach, Florida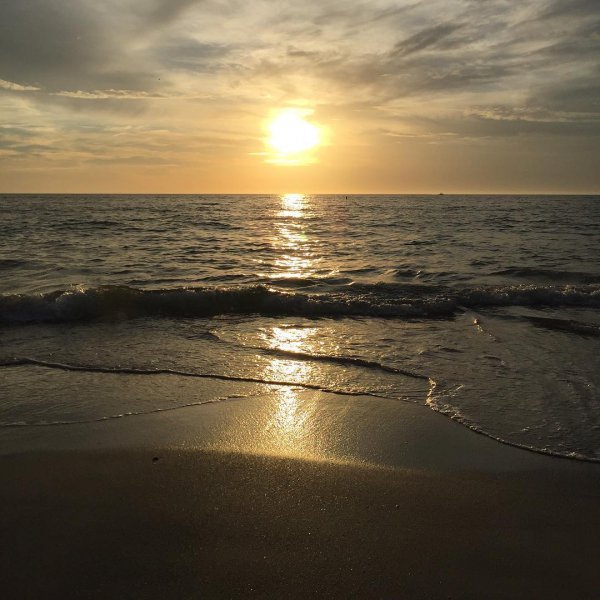 This beach is located on the southern tip of Treasure Island and is home to Caddy's Beach Bar. If you want to have fun on Spring Break, this is a great destination. If you want to keep it low-key, come here any other time than Spring Break. With its scenic boardwalk, Sunset Beach has a romantic atmosphere when not in the popping Spring Break season.
---
4

Panama City Beach, Florida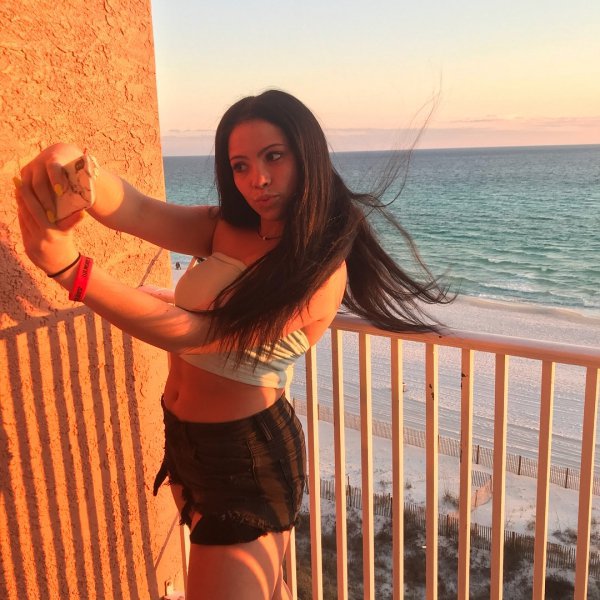 Rent a scooter or golf cart and cruise the streets of Panama City Beach in style. This beach has been a hit for Spring Break season but last year (2017) there was a ban on alcohol on Sandy Beach for the month of March to try to put a dimmer on the crazy Spring Break antics that are a constant norm here during the Spring Break season. Panama City Beach is home the biggest nightclub in the United States, Club La Vela, so if you want a non-stop party make sure to stop by.
---
5

Playalinda Beach, Florida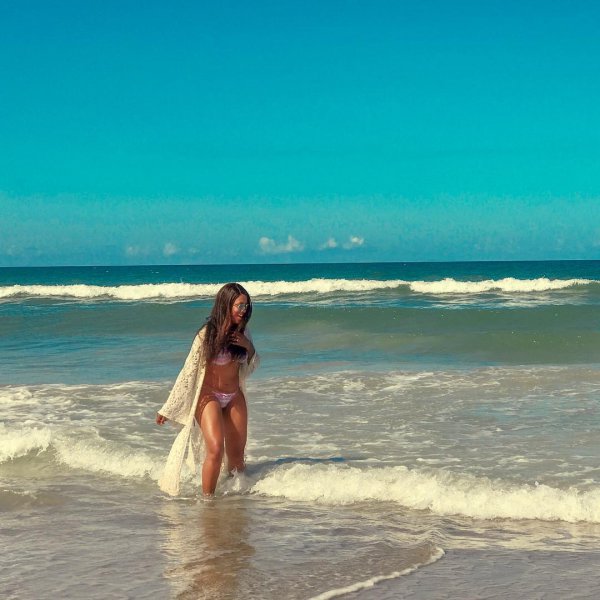 This beach offers a double bonus, you can drink in the buff! This is one of Florida's few nude beaches and you can drink alcohol and let the craziness ensue. The entire beach isn't a nude beach however, so if you are not comfortable with all that nudity, there are other options. This beach is also known for its awesome surfing, but you may not want to do that in the nude.
---
6

Cocoa Beach, Florida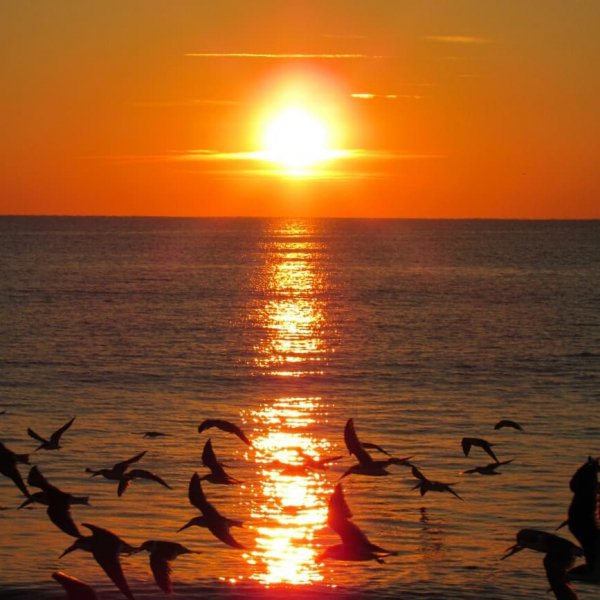 Warm and sunny Cocoa Beach, Florida is another one of the few beaches in Florida that still allows open-container alcohol on the beaches, no glass of course. It also has some great waves to surf. After you spend time on the beach, go check out the Brevard Museum of History and Natural Science which offers great spectacles of wooly mammoths and saber-tooth tigers. There are some great nature trails as well.
---
7

Madeira Beach, Florida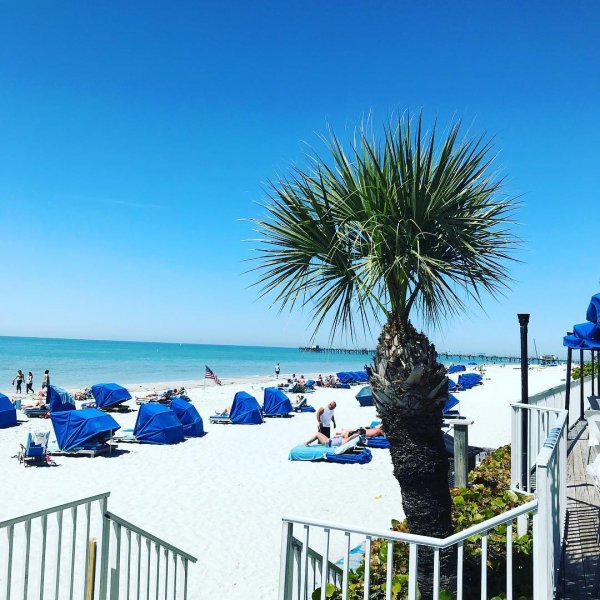 Referred to by locals as Mad Beach, Madeira Beach is another beach in Florida that allows open containers on the beach, if they are not in glass bottles. With a population of under 5,000, this small beach community located in on the Gulf of Mexico has a seclusive feeling to it, romantic to say the least.
---
8

Haulover Beach, Miami, Florida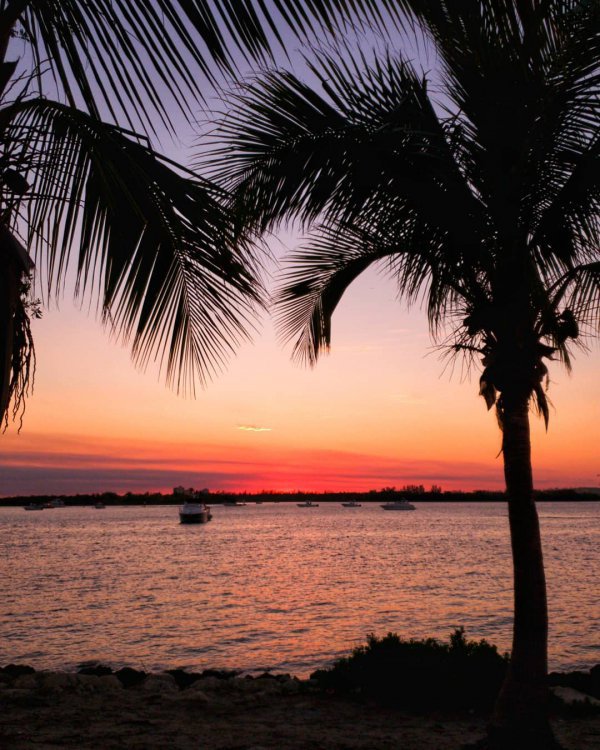 Here is one more beach in Florida that you can enjoy a beer in the buff and feel the ocean breeze. Haulover Beach, located in Miami, Florida, is ranked as one of the Top 10 nude beaches worldwide. While other nude beaches in Florida are secluded and primitive, Haulover Beach is the exact opposite. If you are ready to drink in the nude, rent a chaise lounge and umbrella. Relax and enjoy your day with your favorite alcoholic drink, sans swimwear.
---
9

Pawleys Island, South Carolina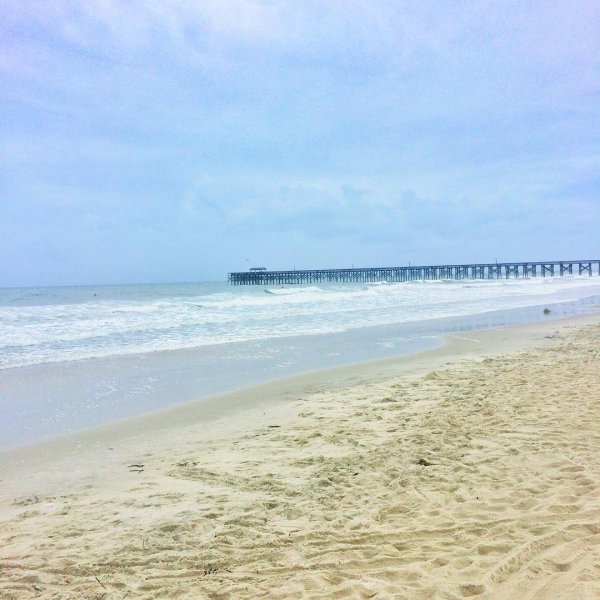 Pawleys Island is known as one of the oldest summer resorts on the East Coast. The laid-back atmosphere and romantic strolls through the Historic District make this location perfect for a relaxing getaway or secluded honeymoon.
---
10

Outer Banks, North Carolina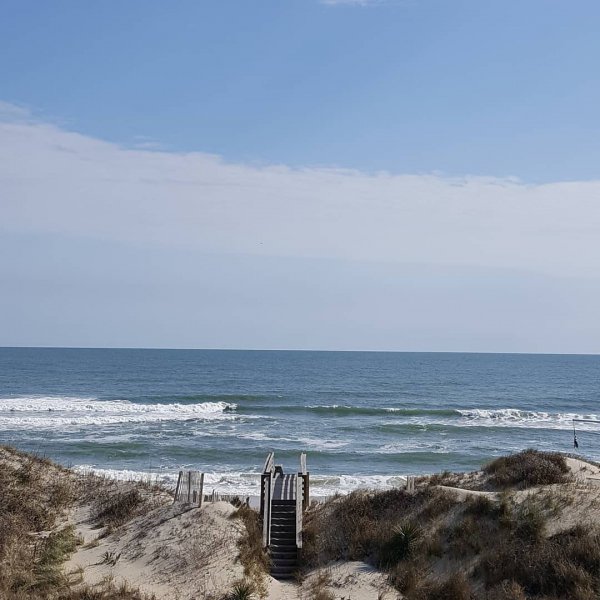 Outer Banks, North Carolina is known as America's First Beach and is the place where the English first tried to settle in the New World. There are plenty of vacation rentals for your get-away but little crowd to party with. You can pop a tab on miles worth of uncrowded shores and stop in at one-of-a-kind restaurants and shops. If you just want a relaxing weekend at the beach, Outer Banks offers just that.
---
11

Gunnison Beach, New Jersey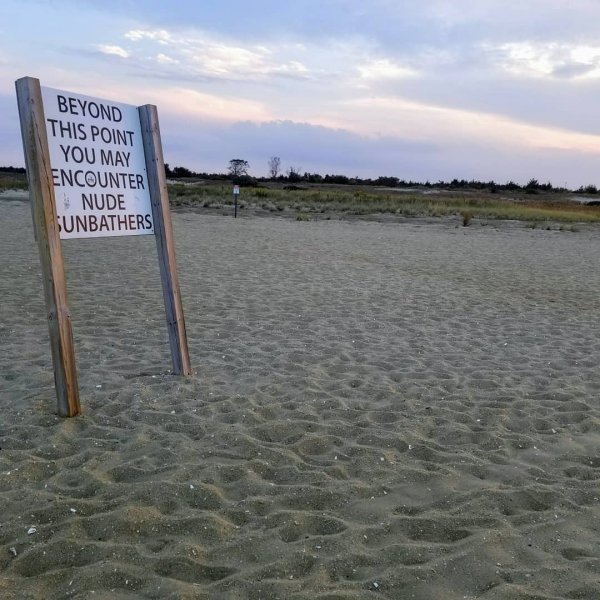 Known as New Jersey's only legal nude beach, Gunnison Beach is also lenient on open container laws. If you are planning on going to this beach, however, you better be ready to shed your clothing. Do as the Romans do (or the Gunnison Beach locals do) and bare it all or go to another beach. You will be gawked at if you do decide to venture to this beach and remain clothed. There is a good hike from the parking lot to the beach, 4.5 miles, so you better have someone help you with your cooler.
---
12

Coast Guard Beach, Massachusetts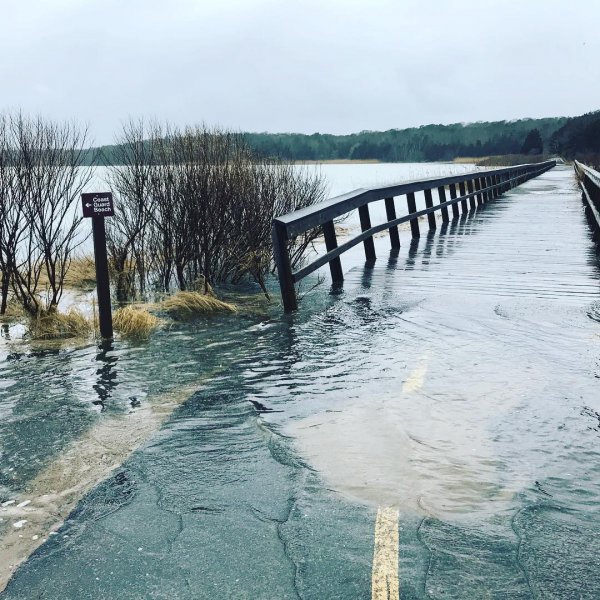 Outside of the shuttle that you will need to get to the beach, only locals can park closer than the far away parking lot, Coast Guard Beach is magnificent. This beach is great for swimming during the summer and you can openly drink, no glass of course. This location offers plenty of waves for the surfer or boogie border and you may spot a seal or two!
---
13

Assateague Island, Maryland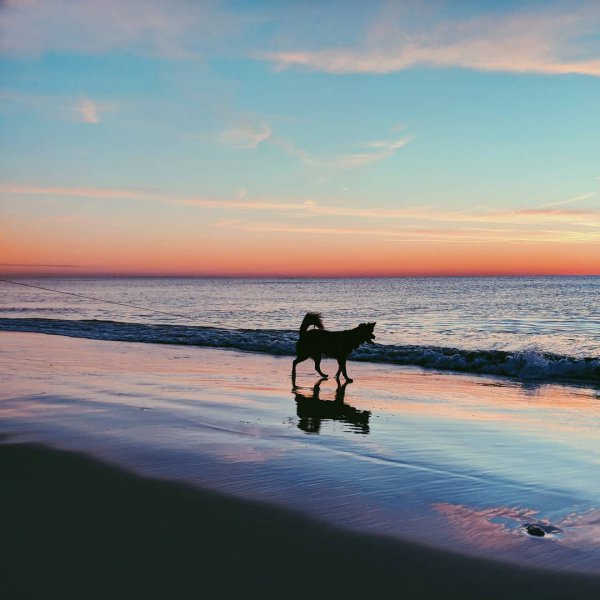 This 37-mile-long island stretches between Maryland and Virginia. The northern portion of the island, or the Maryland portion, contains the Assateague Island National Seashore and the area that you can drink. The beach is the only location that drinking is allowed, the rest of the public space if off limits. There are wild horses that roam the island and can be seen around dawn and dusk. Relax and enjoy the scenery on a summer's day and stay for sunset to catch a sight of a wild pony!
---
14

Fire Island, New York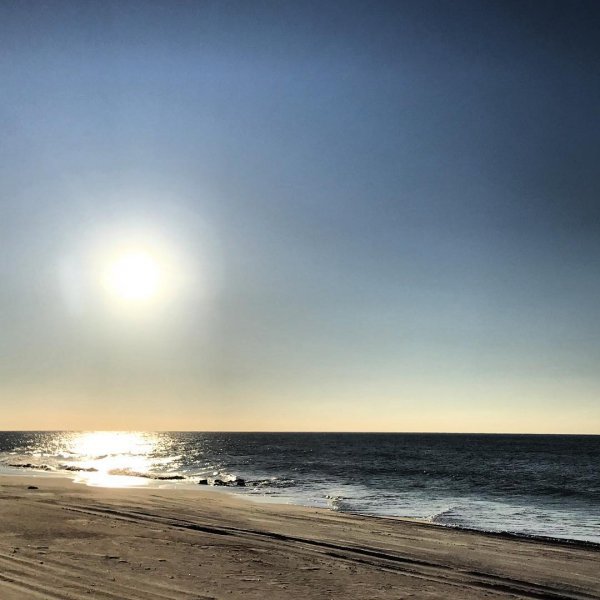 Fire Island is an outer barrier island that sits parallel to the shout shore of Long Island, New York. This Island can be reached by ferry, train, or bus. You can drive there but you cannot drive from one end of the island to the other since it is a car-free zone. You can drink on the beaches and during the summer this close-by island paradise is a great weekend getaway for New Yorkers.
More
Comments
Popular
Recent