Summer is almost over (Why God why?) and if you want to enjoy these last remaining days on the beach, check out guest contributor Sara Wells' amazing suggestions.
Summer is on its way out and it's time to hit the beach as many times as you can while the weather still allows it. Soak up some much needed Vitamin D and bid adieu to summer. Here's a list of 7 must-visit beaches in the United States (in no particular order) that you must go to before the fall is upon us in full swing.
---
1

Clearwater, Florida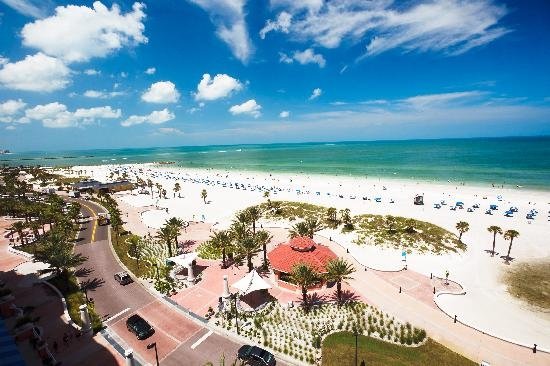 Clearwater is one of the most beautiful beaches you'll ever visit. No wonder vacationers love coming here! The beach is calm and serene, unlike its neighbor, St. Pete's. You can get there by crossing the elevated bridge at St. Pete's. It's a perfect getaway place for honeymooners as well as families. You can expect soft white sand beneath your feet, and feast your eyes on the sparkling water. So pack your bathing suits and bikinis and head here for the weekend!
---
2

Honaunau Bay, Hawai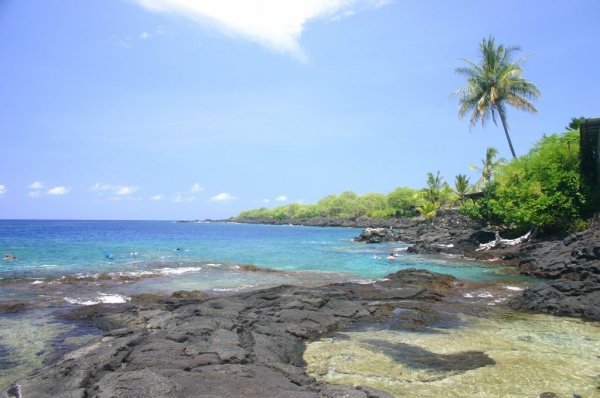 Honaunau Bay is a series of peaceful, blue bays located on the Big Island's South Kona coast. This place has been attracting an increasing number of tourists every year and is quickly turning into a crowd-pulling destination. One may compare Honaunau's shape to that of the crescent moon, which only adds to its charm. The soft white sands and the luscious green palm trees make for an enticing sight. This beautiful stretch of sand and water not only offers beach lovers an immaculate and peaceful setting to unwind, but also offers water-sports for adventure lovers. You can look forward to activities such as snorkeling, swimming alongside surgeon fish and the endangered green sea turtle, diving into the sea and exploring the coral formations under water, and spotting rare species of fish.
---
3

Myrtle Beach, South Carolina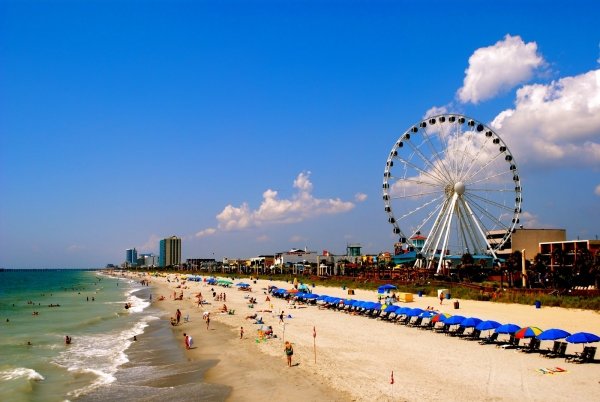 Myrtle Beach is located on the east coast of the United States in Horry County in South Carolina. It is the heart of the Grand Strand, which is home to several tourist attractions such as Ocean Boulevard and the Myrtle Beach Boardwalk downtown, which bring in hordes of tourists all year round. There are many golf courses, amusements parks, an aquarium, retail outlets, shopping complexes, and numerous restaurants. Myrtle Beach is also known to play host to various conventions, events, and live concerts, which makes it a very attractive party destination.
---
4

South Beach, Miami, Florida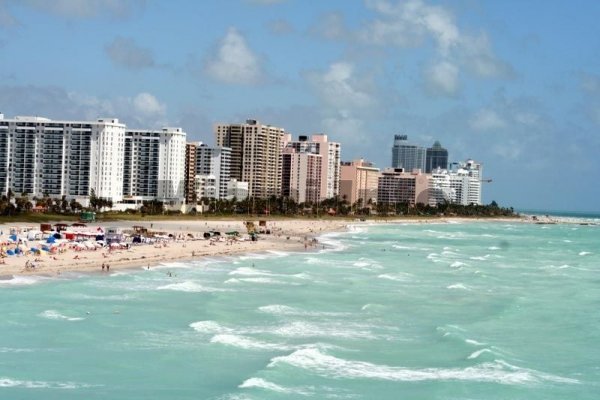 Will Smith famously sang a hit number dedicated to Miami, but this place was popular with beach lovers way before that. Enjoy the clear blue waters here, take a stroll on the powdery white sand, or simply enjoy the breeze, because Miami has got it all. You might think the locals would get tired of visiting South Beach over and over again, but you couldn't be more wrong. They can't get enough of it; such is the magic of this place. Should you want to take a break from the beach, you could explore the various museums, shops, and historical buildings in the vicinity. Whether it is Lincoln Road you choose to go to, or simply unwind at the local bar, you're sure to come back for more.
---
5

Cape Cod, Massachusetts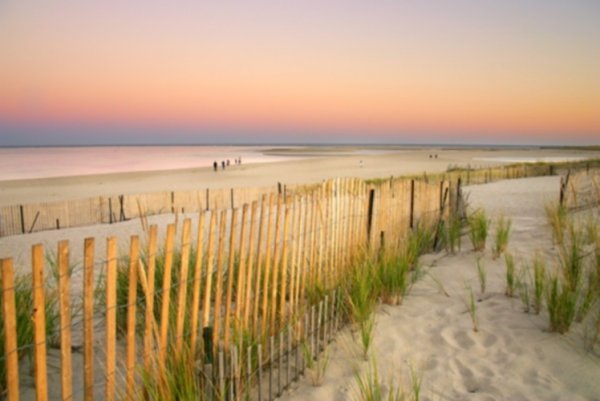 If you're looking to get away from the city crowd along with your family, then you must come to the sandy beaches of Cape Cod. Nature has blessed this area with crimson marshlands, freshwater ponds, and picturesque woods. If family activities are what you're looking for then this is the perfect place as it offers opportunities to try your hand at whale gazing, biking, nature trails, horseback riding, and fishing.
---
6

Cannon Beach, Oregon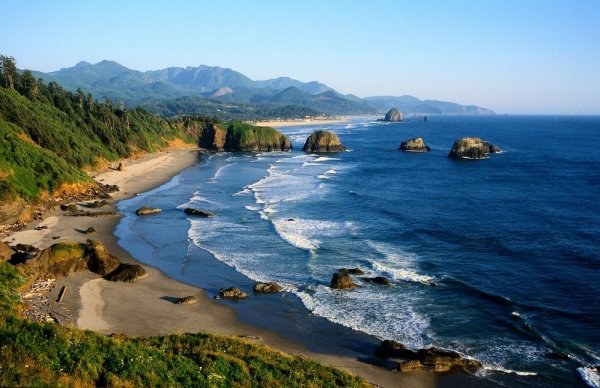 Imagine an idyllic view where a lush green forest unites with the blue ocean creating a confluence of two important elements of nature! Sounds compelling, doesn't it? That's what you get at the Cannon Beach. A visit to the beach here is sure to soothe your nerves with the sights and sounds of the ocean as well as the green grass. Witnessing the sunset against the backdrop of the lazy waves is indeed something to watch out for!
---
7

North Shore Oahu, Honolulu, Hawaii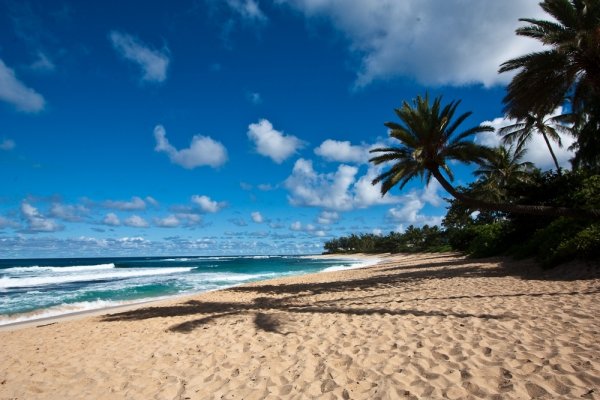 If there's a beach in the whole of the United States where you can watch the waves dance, then it is here at the Oahu's North Shore beach. This place is typically a surfer's paradise, but those who prefer to stay on the shore and watch the splendid sea can hope to witness giant waves gracefully crashing into the shore, which is studded with puka shells. The long, stretchy beach with blue waters and some ethereal flora and fauna make this place a surrealistic paradise. Little wonder then, that the makers of 'Lost' chose this place as the show's location!
Whether you're going to the beach for a day of relaxation, catching fish, or to ride some wild sea waves, a day at the beach is always fun. So get on it without wasting any more time! Which is your favorite beach to visit?
More
Comments
Popular
Recent