Everyone can agree that there are countless places in New York City that can take your breath away. It's the city that never sleeps right? If you happen to live in the city like I do, you should consider going to some of these places that people don't really appreciate as much as they should. If you happen to be in one of the greatest cities in the world, you should stray from the normal tourist path and visit these underappreciated, beautiful places in New York City.
Table of contents:
1

Washington Mews, Manhattan
One of the first underappreciated places in New York City is located in Greenwich Village, this block is owned by New York University. It is currently one of the most expensive blocks in Manhattan, and is greatly appreciated by European tourists because of its French themed architecture.
2

Floyd Bennett Field, Brooklyn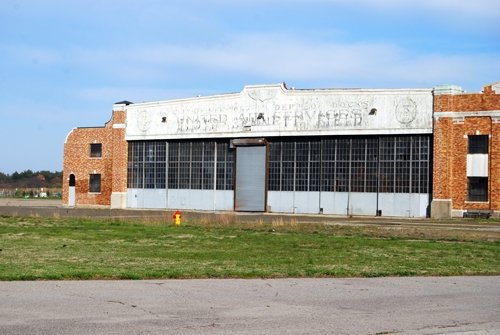 This abandoned airport was once a US naval station during the 1930's. Today, it is a park that is open to the public where people can camp, go on ecology walks, and even take kayaking trips. It's amazing to see all of the history still standing.
3

Little Red Lighthouse, Manhattan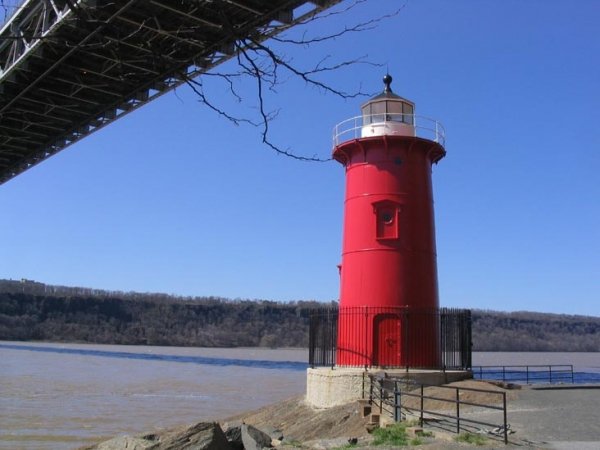 Located in Washington Heights, this lighthouse is placed in the Hudson River and was made to help control water traffic before the George Washington Bridge was built in 1931. This lighthouse inspired the children's book written by Hildegarde Swift called The Little Red Lighthouse and the Great Gray Bridge. The Little Red Lighthouse is no longer functioning to control water traffic, but it is a great place to visit.
4

New York Central Railroad 69th St. Transfer Bridge, Manhattan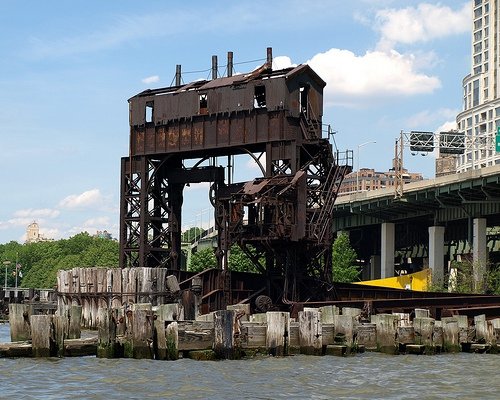 Built in 1911, this transfer bridge was used to transfer train cars from Manhattan to New Jersey. It was later abandoned in the 1970's when more modern technology was created. In 2003 New York City declared the ruins a historical landmark. Today it still stands strong, and it will remain that way until nature has her way.
5

Jamaica Bay, Brooklyn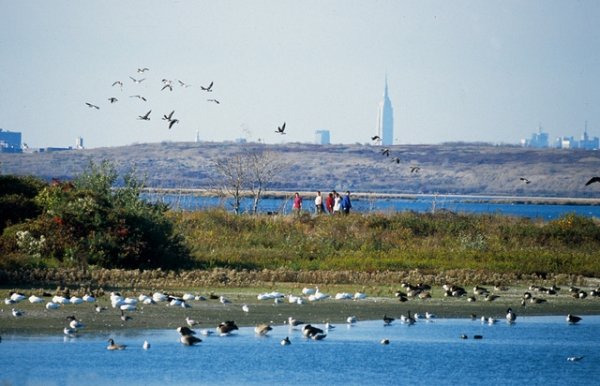 It is very rare to find a beautiful beach in the city. Jamaica Bay is one of those few. Located in Brooklyn, it is declared a wildlife refuge and a bird sanctuary with over 300 species of birds. This is a nice place to go for the day if you want to get away from all of the hustle and bustle of Manhattan.
6

Roosevelt Island Hospital, Manhattan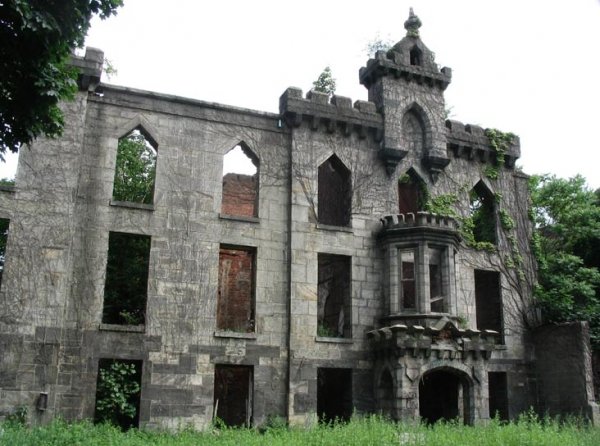 Opened in 1856, this 100-bed hospital was used to house small-pox patients to keep the deathly ill secluded from the healthy city. At the time, Roosevelt Island was called Blackwell's Island because of all of the disease. In 1972 the ruins were declared a New York City landmark. It has ongoing construction that will make the landmark open to the public in the near future.
7

C-Squat, Manhattan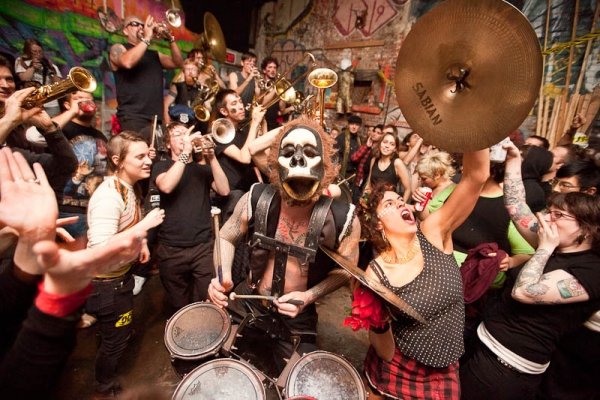 Located at 155 Avenue C in the East Village of Manhattan, this place is a squatting house that was taken over when landlords abandoned the buildings in the 1970's. However, these people happen to be the most productive squatters ever. In these buildings there is a half-pipe for skaters to use, along with a stage that has been used for several punk bands to practice and play.
New York City is an amazing place. Tourists always know to go to places like Times Square and the Statue of Liberty, but they never think to go to the places that give the city soul and make it what it is. These are places that I have yet to go, and I live here! I hope that if you live here too, or you are in the city for a few days, you will visit these places as well. Do you know of any underappreciated places in New York City?
Please rate this article