There are so many places of interest in New York that compiling a list of highlights to visit can be hard. But don't worry, think of me as your virtual tour guide! I've got the 411 on some of the most interesting places in New York City, places you have to see when you go. These places epitomize NYC, allowing you to take in all the most beautiful, wonderful, and intriguing things about this bold, bright, bustling city. Whether you're a native New Yorker, a regular visitor, or someone planning to go there for the first time, you can definitely use this list of what to see in NYC as a guide!
---
1

Metropolitan Museum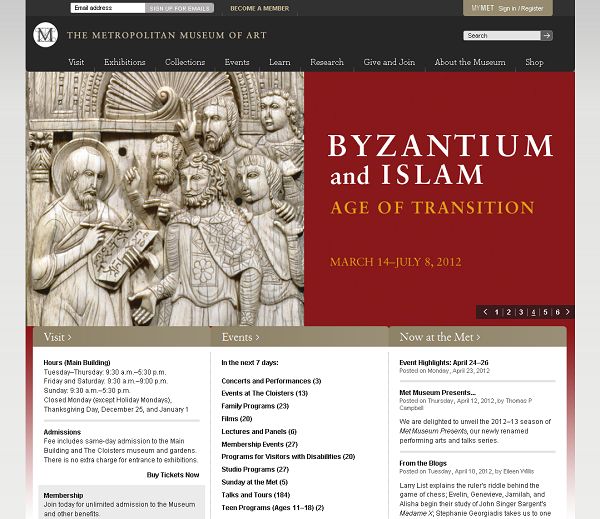 The Metropolitan Museum is one of the biggest places of interest in New York, not just for art lovers but for everyone. It's such an integral part of the city that you really can't pass up a chance to see it. Visitors could easily spend an entire day – or more – within its hallowed halls and spacious rooms, but if you're pressed for time, you can just choose your favorite exhibits, painters, genres, or movements and get your fill.
---
2

Central Park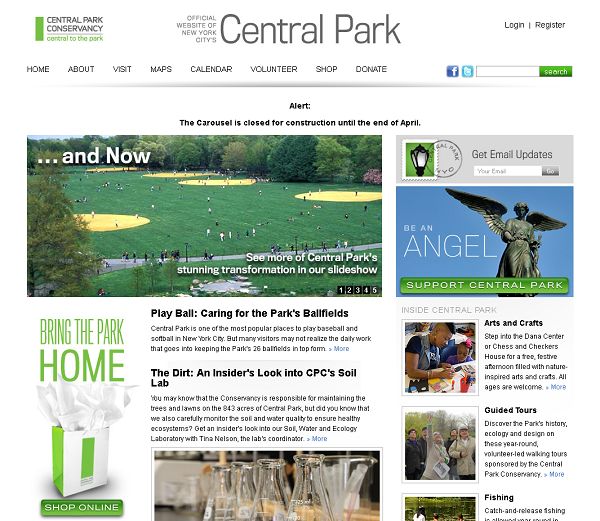 Central Park is like an institution. If you visit the city in the late spring, the summer, or the autumn, then you'll immediately see why it's such a place of interest in New York. The park is beautiful, and there's so many things to do, from riding the famed carousel to playing in the water, not to mention guided tours and classic NYC eateries ranged all about the periphery. There's a zoo, as well – in fact, as you'll see, NYC has zoos to suit every animal loving palate. And yeah, you can also take a carriage ride around the park – truly a romantic activity!
3

Bronx Zoo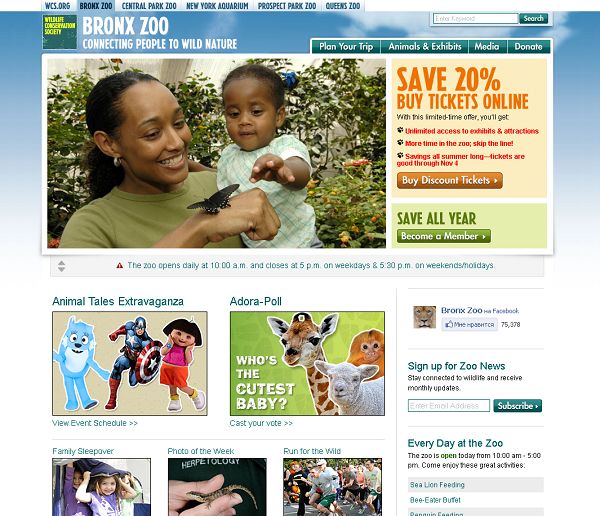 If you're visiting the city with your family or if you just love animals, the Bronx Zoo is a wonderful destination. At any given time, there are dozens of fun shows and events scheduled, from full on family sleepovers to plays starring the most popular children's characters, like Dora the Explorer and a variety of superheroes. Even on an average day, there are incredible exhibits to view, petting zoos, carousels, and all kinds of other fun, one-of-a-kind sights.
---
4

Botanical Gardens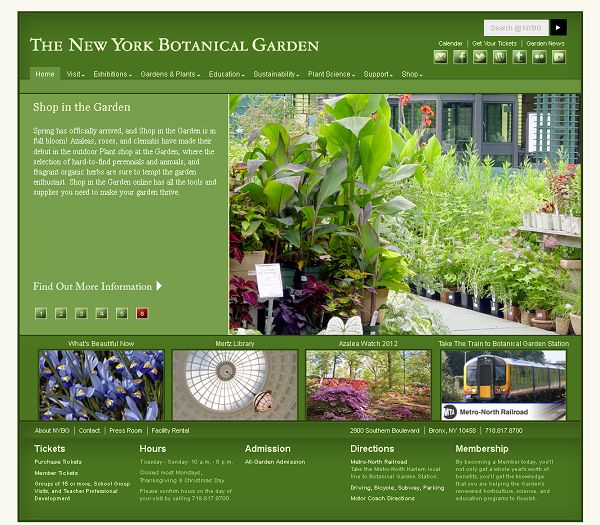 If you're looking for the best places of interest to visit in New York, you can't pass up the Botanical Gardens. The gardens are so beautiful and peaceful, they offer a soothing and meditative spot in the middle of the crazy wonderful, bustling city. There are so many things to do, from simply taking in all the greenery and flowers to taking classes, where you can learn to draw, paint, and identify different plants. You can catch special exhibitions at different times of the year, and return visitors love the annual exhibitions that occur regularly. Even if you're looking for a quiet spot to do yoga, the Botanical Gardens are a must-see.
---
5

Ellis Island and the Statue of Liberty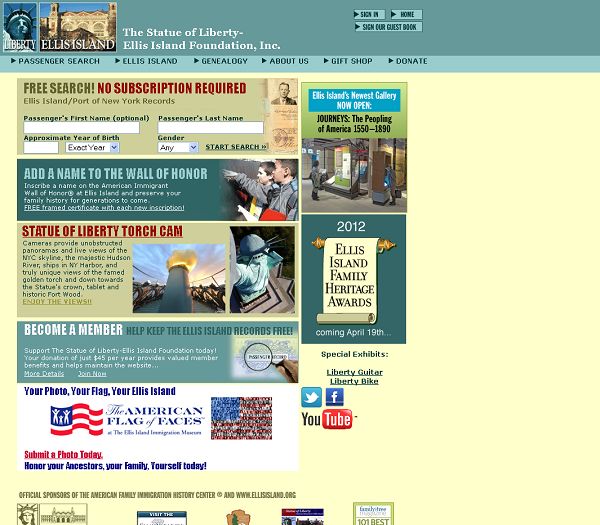 I think Ellis Island is one of the most interesting places in New York City, and I think it's a spot everyone needs to visit, whether you live in the city or if you're just visiting. It's such an important historical location, not just because of the welcoming message found on the Statue of Liberty, but because so many immigrants first touched the shores of the United States from this spot. If you get the opportunity, try looking up the names of your ancestors in the records, it's such an incredibly moving experience.
---
6

Wall Street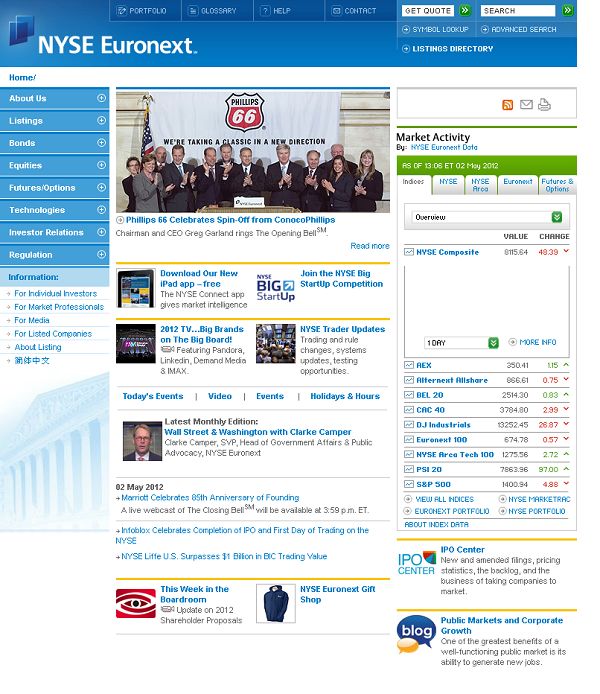 Wall Street is featured so prominently not just in the news but in countless movies and television shows. If you want to see what it's really like, this is really an interesting place in New York City. You can get a good idea about how the stock exchange really works, plus you'll have the opportunity to explore one of the city's most iconic areas, at least in terms of popular culture.
---
7

9/11 Memorial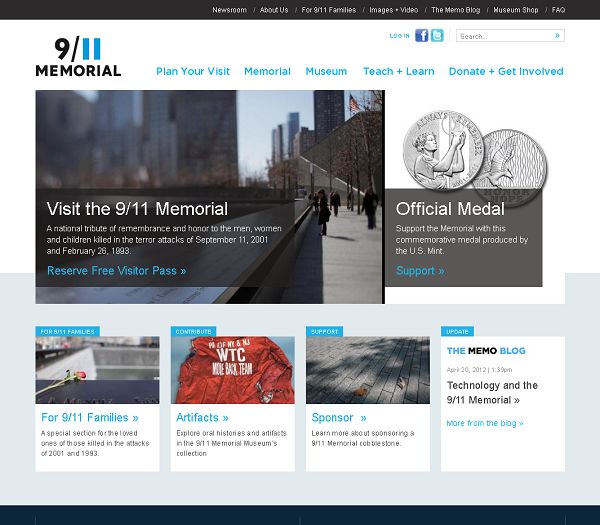 Everyone who lives in America should visit the 9/11 Memorial at least once. This location really speaks for itself. It's a very meaningful spot, one that brings back the feeling of solidarity that we all felt, regardless of race, creed, religion, or ethnicity, after the Twin Towers fell. If you've been to visit the Memorial already, we would really love to hear your stories.
---
8

Lincoln Center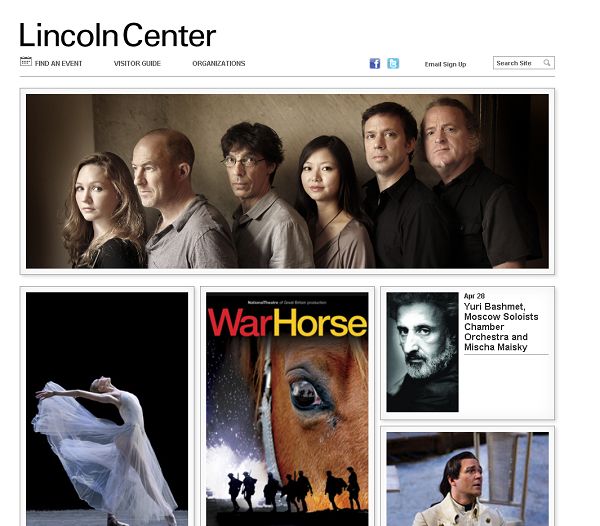 If you're a theatre or cultural buff, then you have to visit Lincoln Center. Talk about iconic, this area is a bastion of art, culture, and fun. Among other things, you'll be able to enjoy the wonders of the Avery Fisher Hall and the famed Metropolitan Opera House. The Center actually boasts 29 performance areas and facilities, some of which are inside and some of which are outside. Each theatre is beautiful and well known in its own right, so even if you can't catch a show, you can tour the stunning buildings and admire the exquisite architecture.
---
9

SoHo Galleries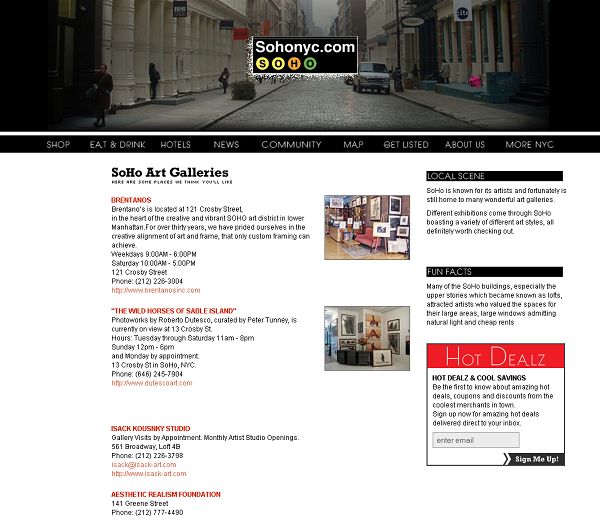 Many of the most interesting places in New York can be found in SoHo. If you love art, or if you're interested in the Bohemian lifestyle, the SoHo Galleries make great places to visit. The vibe in SoHo is one-of-a-kind; it's easy, laid back, and possesses a style all its own. You'll love the feel of it, and the art – well, the art really has to speak for itself, but trust me when I say you will not be disappointed.
---
10

High Line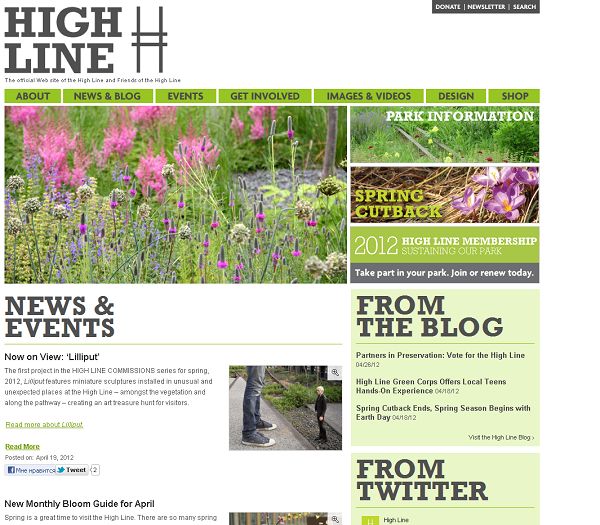 Finally, another interesting place in New York City is the High Line, a completely linear, straight lined park in the city. You have to see this place to believe it, but it's amazing. It's one mile that spans all sorts of neighborhoods and districts, such as Chelsea and the Meatpacking District. It's great for walks, meditation, exercise, and you get a really fabulous view of the area as well.
There are a variety of places of interest in New York, it all depends on what you're interested in the most. If you like history, nature, animals, art, culture, or the theatre, there's definitely something for everyone. Some of them are classic destinations, but others are quite specialized, as you can see. What do you consider the most interesting places in NYC?
Top Image Source: weheartit.com
---
Comments
Popular
Related
Recent