There are hundreds of adventurous bucket list ideas I have, and for those who have wanderlust like me, you know how difficult it is to narrow down all the things you want to do sometimes! It's one of those things where you may not have a list, but if it comes up, you'll say 'I've always wanted to do this!' So here's my list of 50 amazing, adventurous bucket list ideas!
Trendinig Stories
More Stories ...
3

Go Bungee Jumping – Anywhere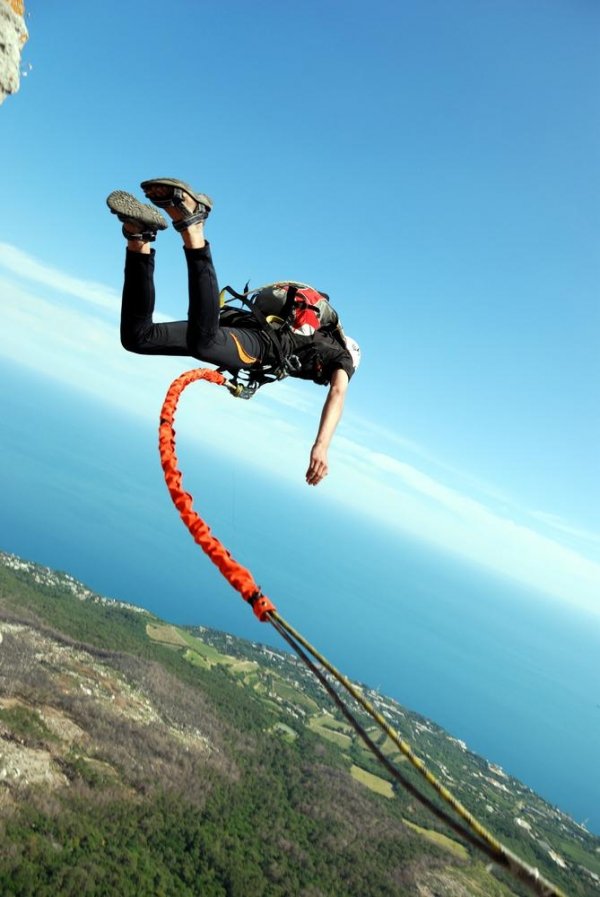 Does this really need an explanation as to why it's on my bucket list? Everyone wants to bungee jump, but it's not for the faint of heart!
---
4

Road Trip with Your Favourite People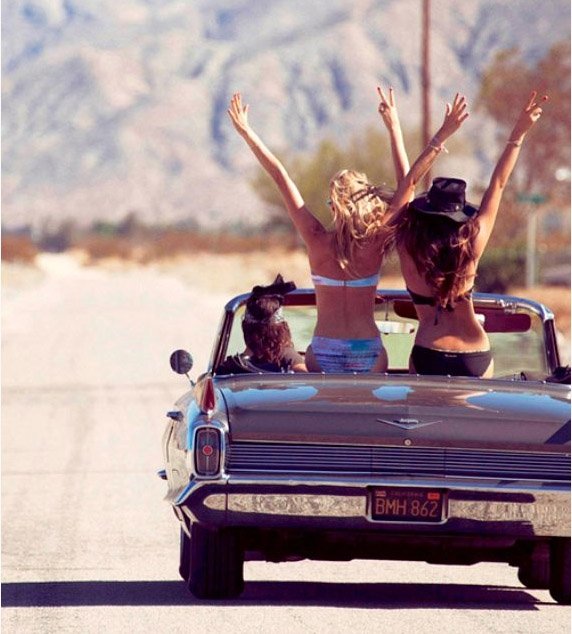 This shows up on many, many lists. Lists that go something like 'Top 10 Things to Do in Your 20s,' and while it's appropriate, I think this belongs on bucket lists for any age and point of your life. What could be more exciting than experiencing the world in the purest way possible with the people you love?
---
5

Go Hiking through a Tropical Rainforest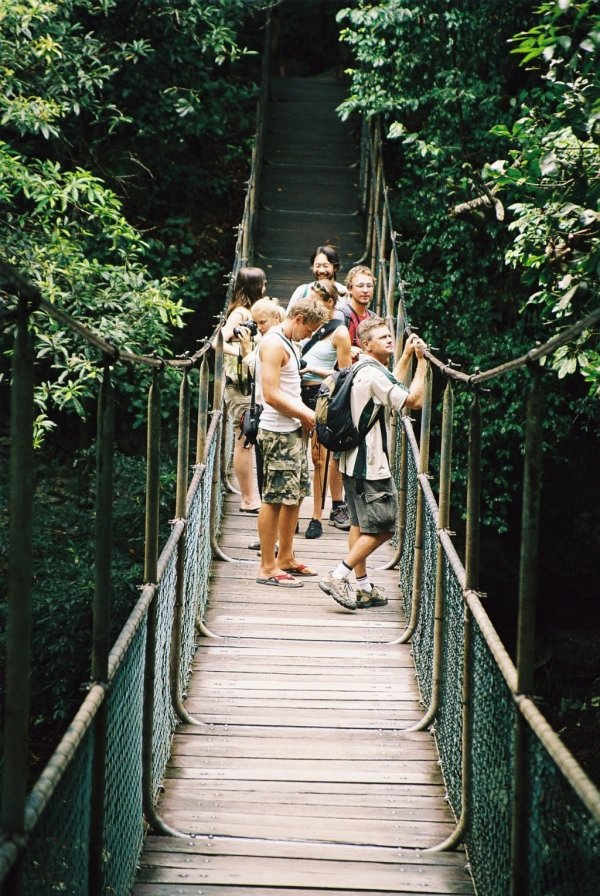 The Amazon is quickly shrinking, and one day this beautiful spot in the world will no longer be around, let alone open to the public to discover. Visiting the Amazon, or any rainforest, is one of the most beautiful things to do.
---
6

Visit an Elephant Sanctuary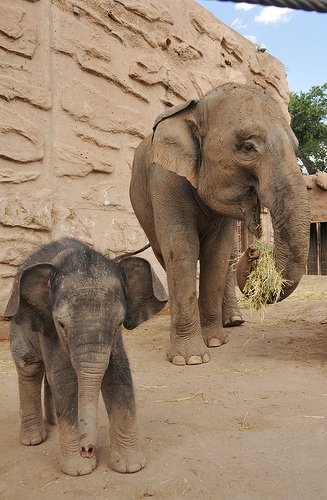 I've always wanted to do this, and when a friend of mine told me she went to an elephant sanctuary in Thailand, I knew immediately that I had to add it to my list of adventurous bucket list ideas to try one day. I love elephants, and I've always wanted to go to Thailand, so what could be better?
---
7

Go Swimming in a Natural Cave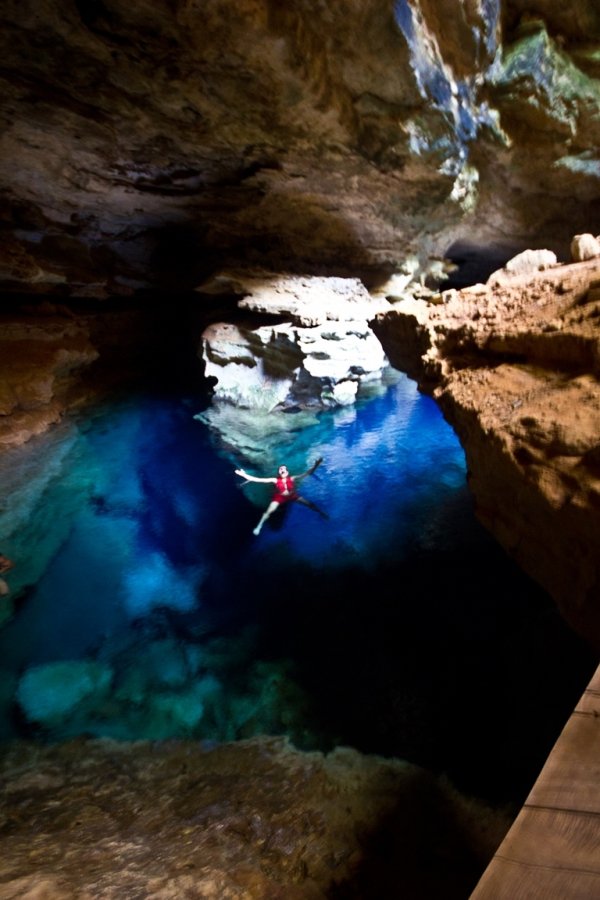 My boyfriend and I did this in Cuba.The one we went to was called the Saturno Cave, and I can tell you without a doubt, that it was one of the most incredible and memorable experiences of my life. I believe that everyone should add this to their bucket list, because it will truly take your breath away!
---
8

Shark Cage Diving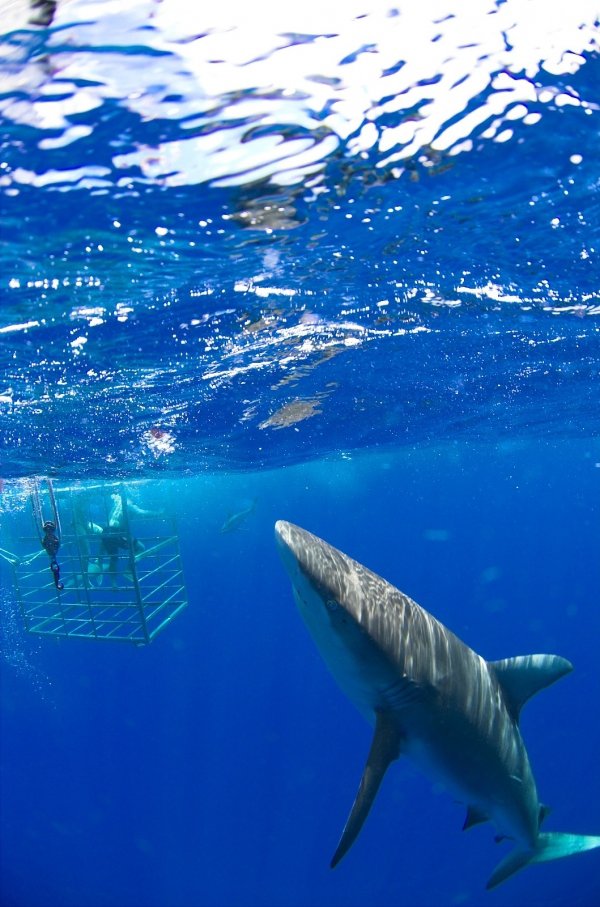 One of my closest friends went shark cage diving in South Africa this past year, and she loved it. She also doesn't know how to swim and is deathly afraid of sharks, but clearly something was so enticing that she decided to go for it. I've always had this on my bucket list, but now that she's done it and loved it, I want to do it even more!
---
9

Camp under the Northern Lights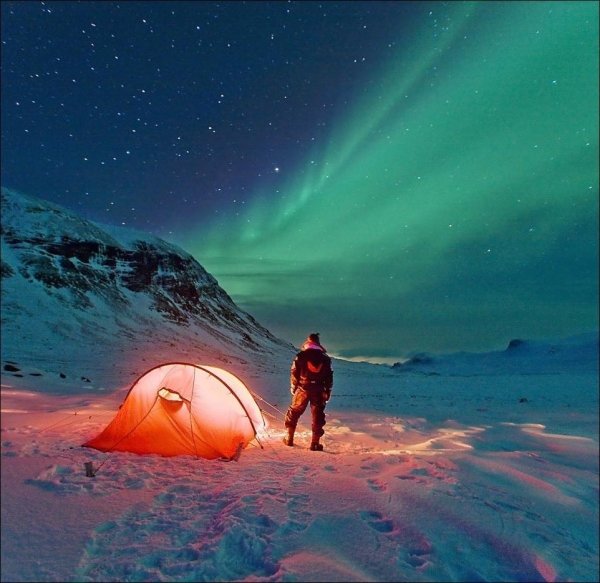 Ever since I was a little girl, I've wanted to see the northern lights. I loved the name Aurora Borealis, and I still do! This is one of those things that I would love to do one day. Definitely one of the best bucket list ideas to try!
---
10

Go to the Wizarding World of Harry Potter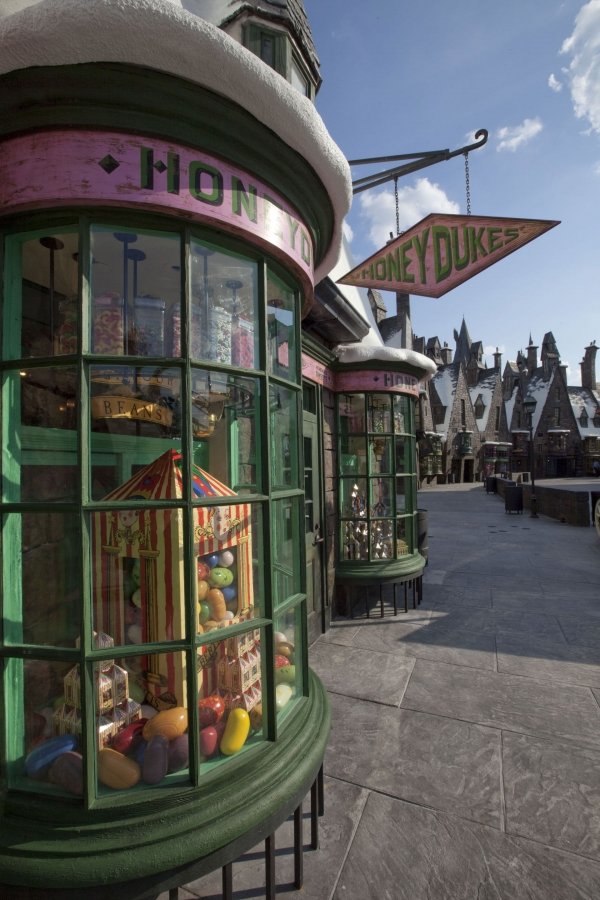 How can this not be on your list of bucket list ideas? Harry Potter, come to life. You can drink butterbeer, you can get a wand, and you can go to the Weasley's shop!
---
11

Skinny Dip in the Moonlight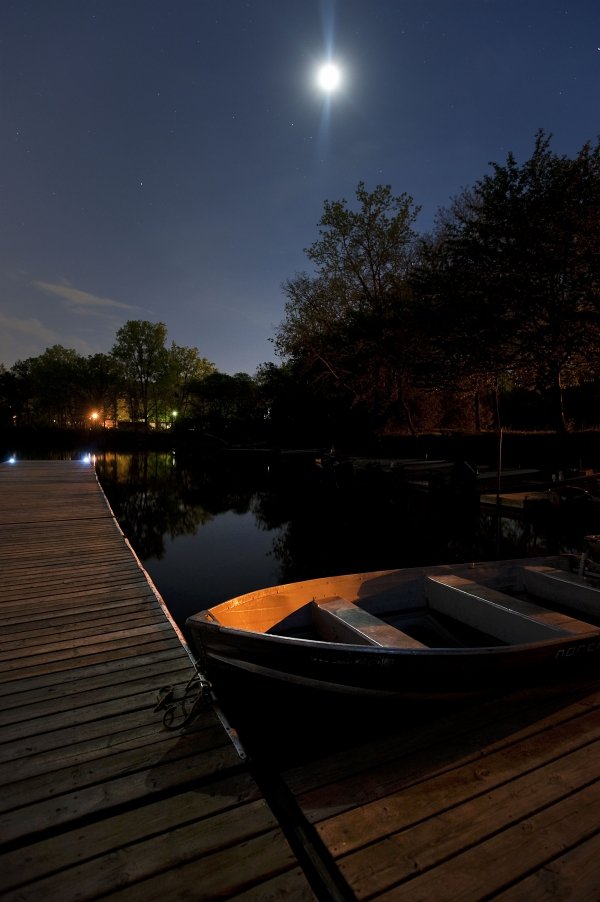 This isn't for the faint of heart either, but it's definitely high on the list of ideas in my book. I just hope that when this happens, the water is warm!
---
12

Drive on Sand Dunes (Safely of Course)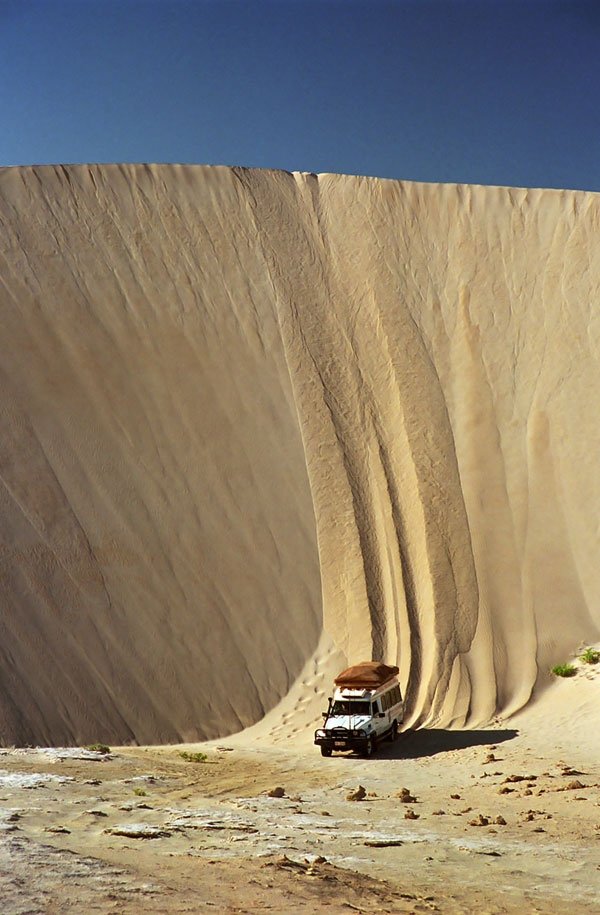 It's always looked so amazing, all those cool Jeeps driving up and down sand dunes. This isn't the safest thing if you don't know how to do it, but if you can find someone who knows how to drive in dunes while you sit and enjoy the ride, all the more reason to add this to your bucket list!
---
13

Parasail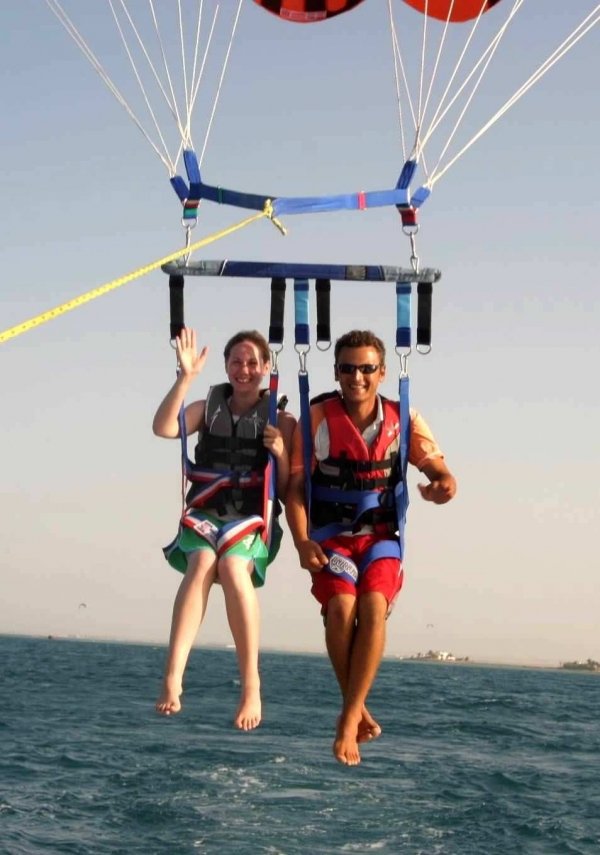 The closest thing you'll ever get to flying, other than being in a plane, is parasailing. Just imagine the freedom! Definitely something to consider on anyone's list of adventurous bucket list ideas!
---
14

Be in a Parade from Start to Finish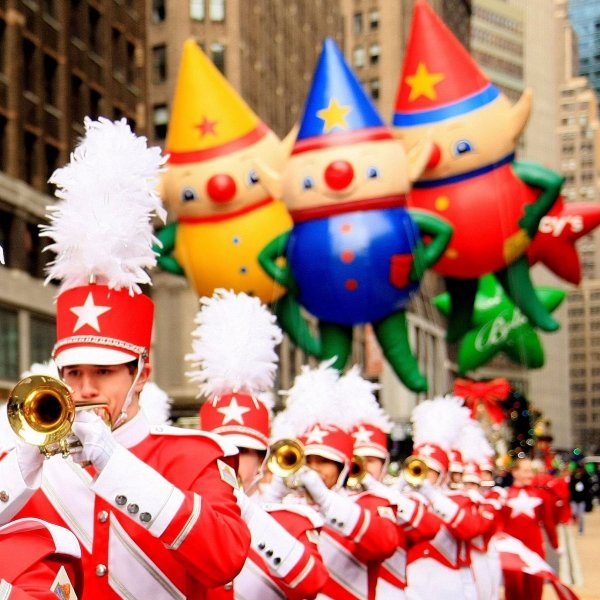 It's really so much fun, and such a thrilling experience to be running along with hundreds of other people. The great thing is, it's one of the easiest items to check off your bucket list because really, you can be a part of any parade as long as you know about it well in advance!
---
15

Spend an Entire Day Surfing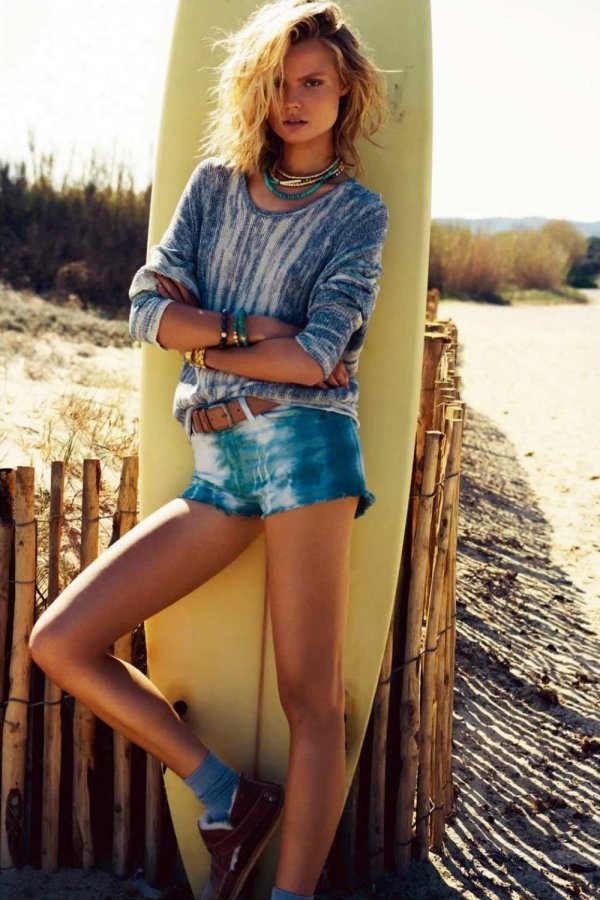 I've only ever surfed a couple times in my life, and it is so much fun! For those readers who live near a beach and grew up surfing – I envy you! Spending an entire day surfing is high on my list of adventurous ideas. I know I'll be super sore the next day, but I also know I'll have surf stroke, and it's worth it!
---
16

Ride a Camel across a Desert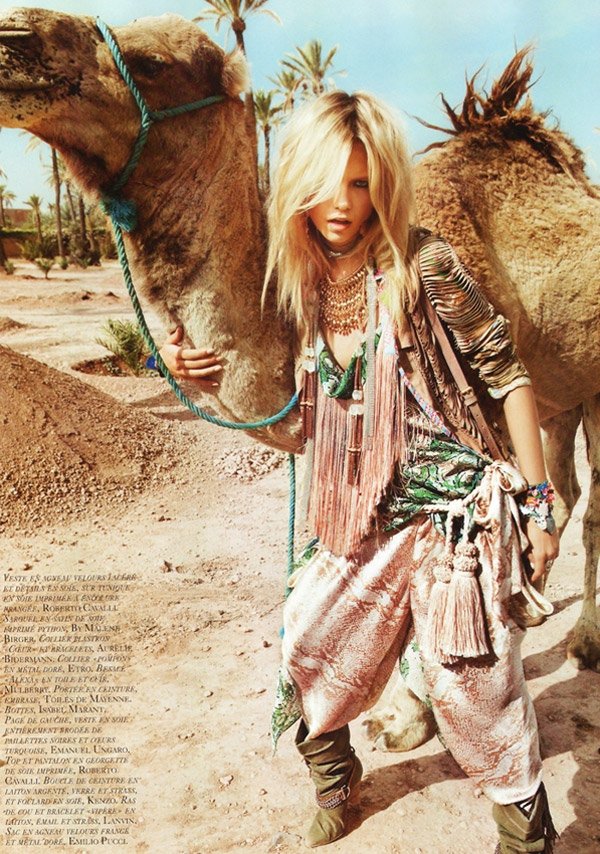 Because that would be that you're riding a camel. Across a desert, the way the Egyptians used to do it. A camel. This is why it's on my list.
---
17

See the Wonders of the World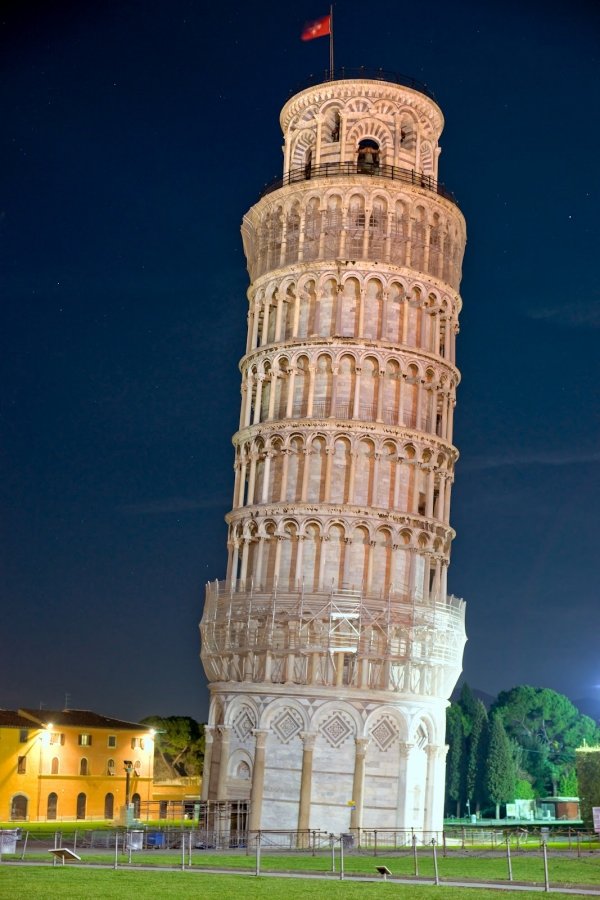 They're the wonders of the world for a reason right? So we should all see these wonders if we can! Going to see them is one thing, getting to these wonders is another adventure all on its own! All the more reason to add it to your list of adventurous ideas!
---
18

Go to an International Event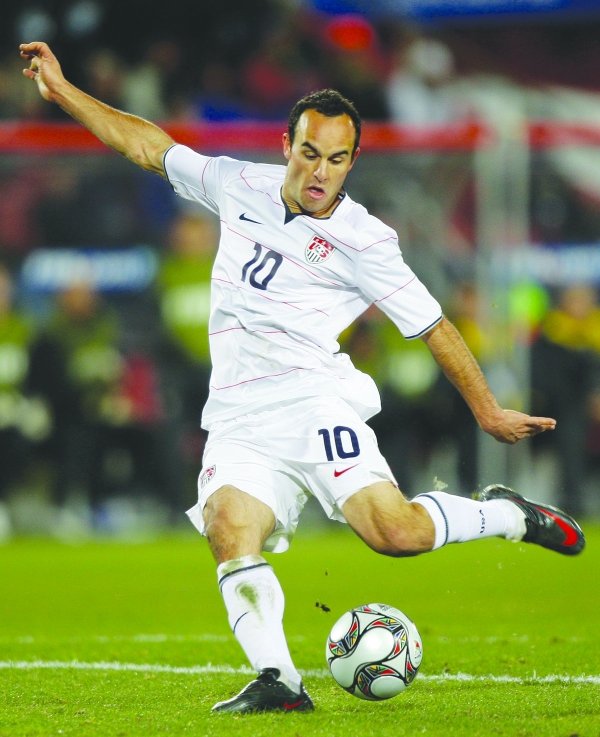 In light of the Olympics happening this year, I've made going to an international event high on my list of ideas. Be it the World Cup, the Superbowl, the Indy, I want to go!
---
19

Spend a Month Giving Back to Nature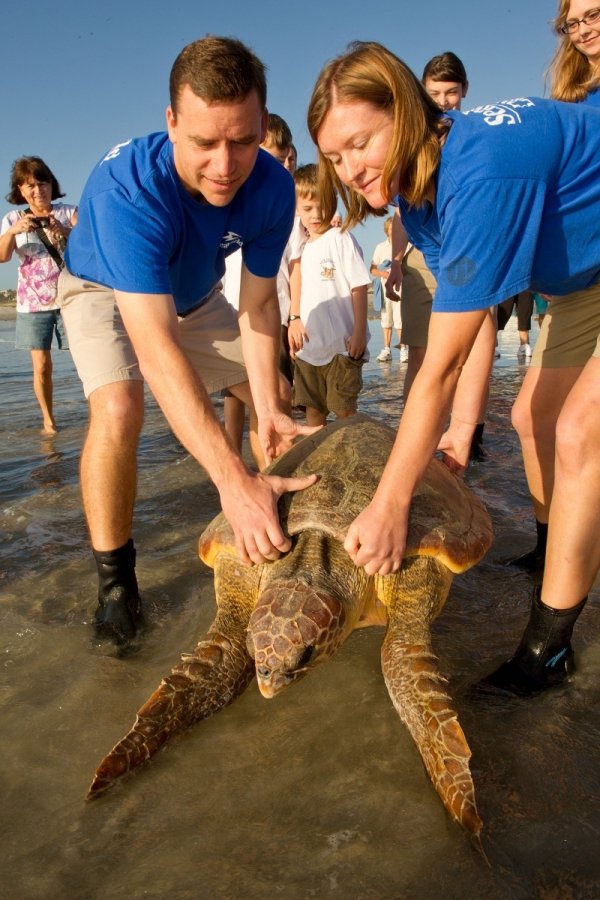 I've always wanted to go to a place where I could help little sea turtles find their way back to the ocean. It would not only be an amazing experience, but you would get to give back to nature! Anything on your list of adventurous bucket list ideas that involves giving back is something pretty special.
---
20

Go on a Camping Trip – in the Middle of Nowhere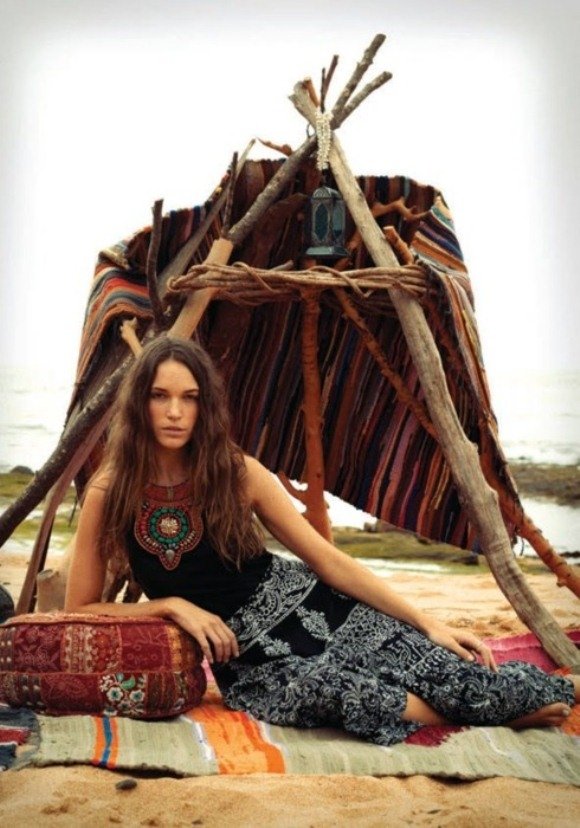 Another thing I've done on this list is going camping. So it wasn't in the middle of nowhere, but when you're out in the woods, with nothing but the sky and trees around you, it almost feels like you're in the middle of nowhere!
---
21

Stay up until the Sunrise in Your Own City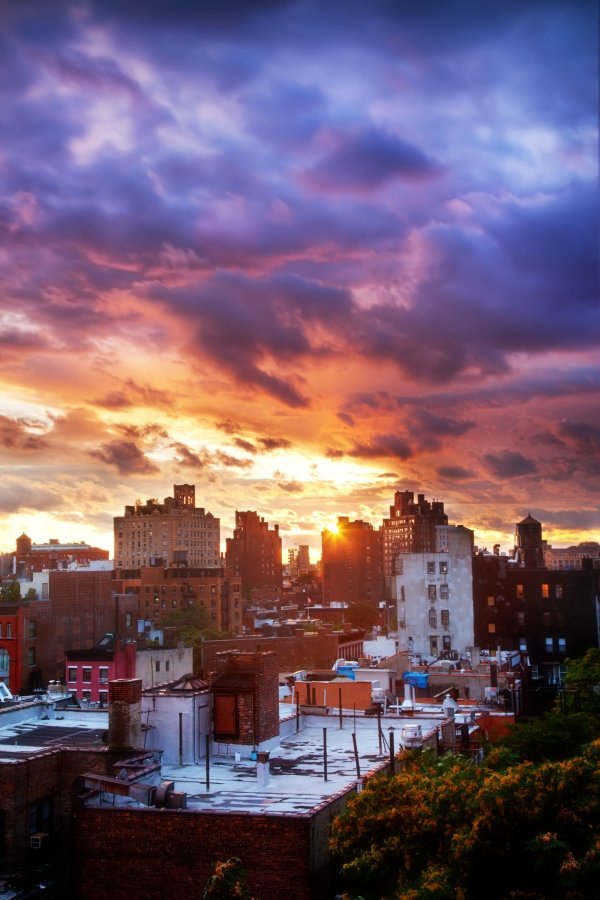 We're often horrible tourists in our own city, but if you add this bit on your bucket list, maybe you'll see your city in a whole different light!
---
22

Be Part of a Flash Mob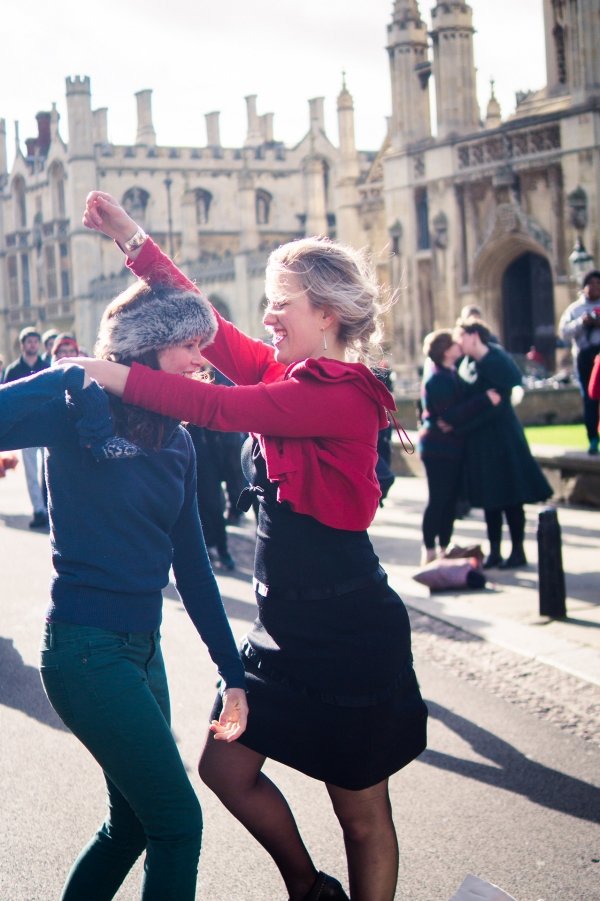 Who wouldn't want to be a part of a flash mob? Something so fun and pure that you get to be a part of is one of most fun things you could ever do!
---
23

Go Backpacking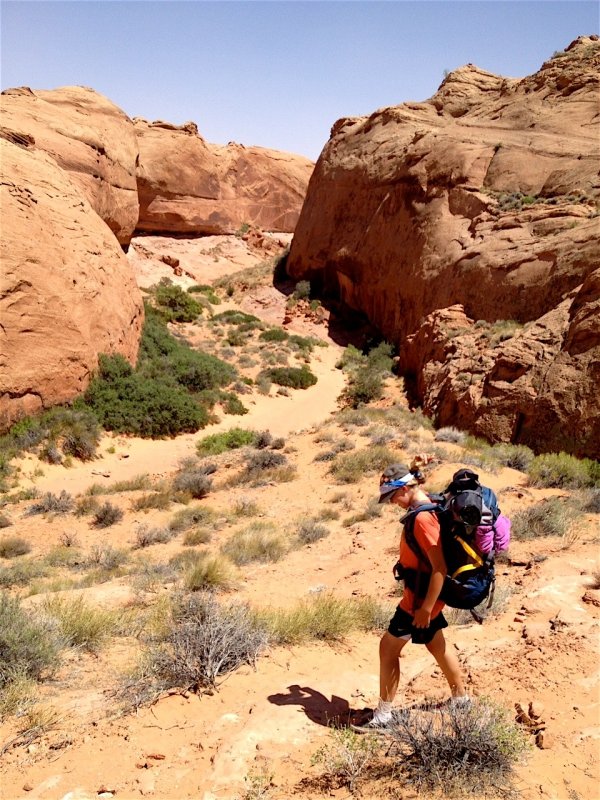 This is something I've always wanted to do, but I'd prefer to go with people instead of making this a solo trip. The reason it's on my list of adventurous ideas is because it's the classic way to see Europe, and I do love Europe!
---
24

Go Snorkeling in Australia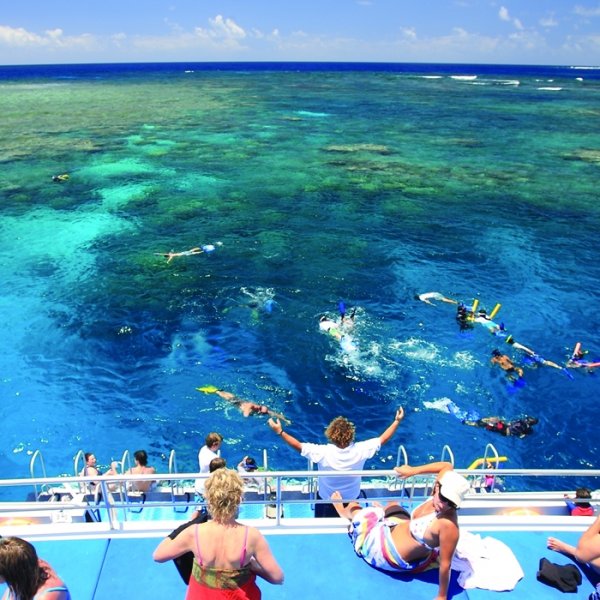 Snorkel, scuba dive, or even just swim, just going to the Great Barrier Reef in Australia should be on every traveler's bucket list! This is another area in our world that could disappear soon, so visit before it's too late!
---
25

Rent a Cottage with Your Friends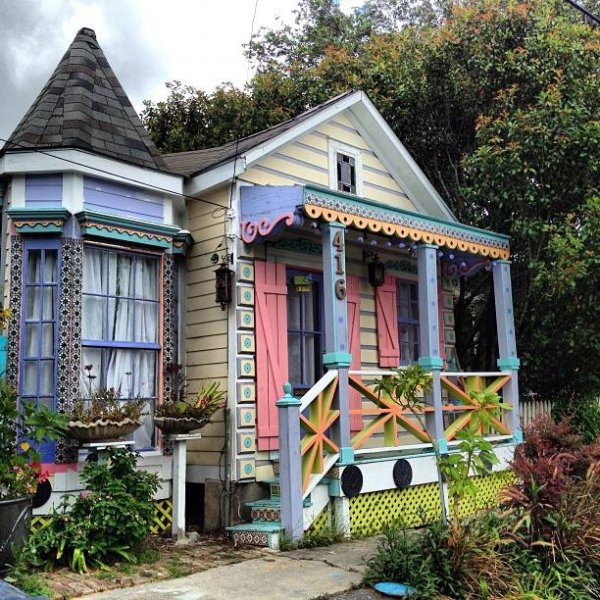 If there's enough of you, a little weekend adventure with all of you in a cottage would be so much fun! The best thing about something like this is that it's easy to do, and everyone would love it!
---
26

Don't Leave Disneyland until the Park Closes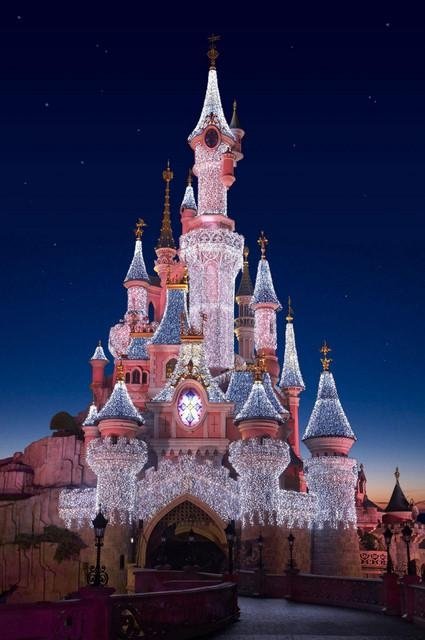 Disneyland, it's the happiest place on earth, so why would you want to leave before you need to? Go on rides, take pictures with all the characters, watch the fireworks, and wave as the parade crosses! If this isn't on your list of adventurous bucket list ideas, it should be!
---
27

Take Part in India's Holi Festival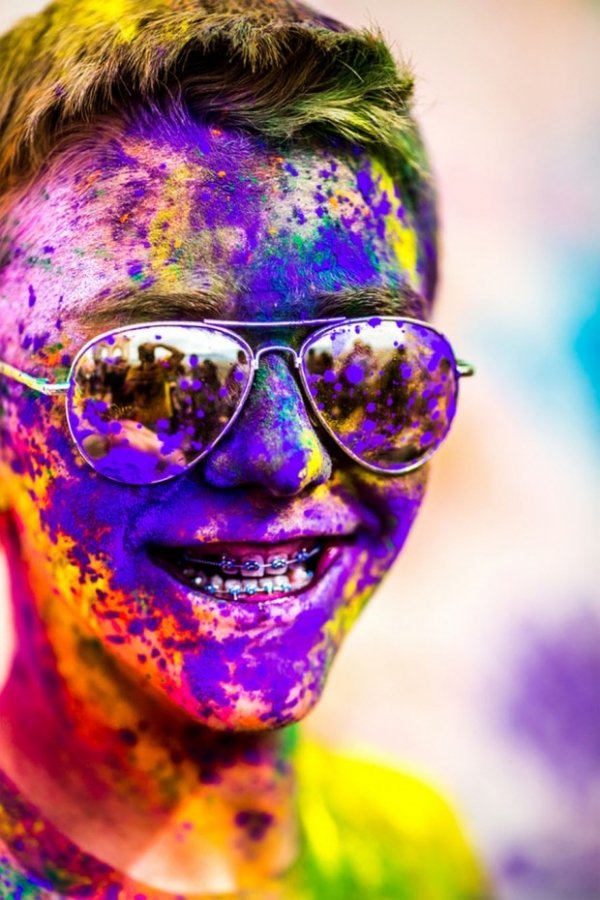 This is one of the most fun things on this list! You get to throw colourful sand at one another and it's the festival of lights and love, it's a beautiful way to celebrate!
---
28

Go to Machu Picchu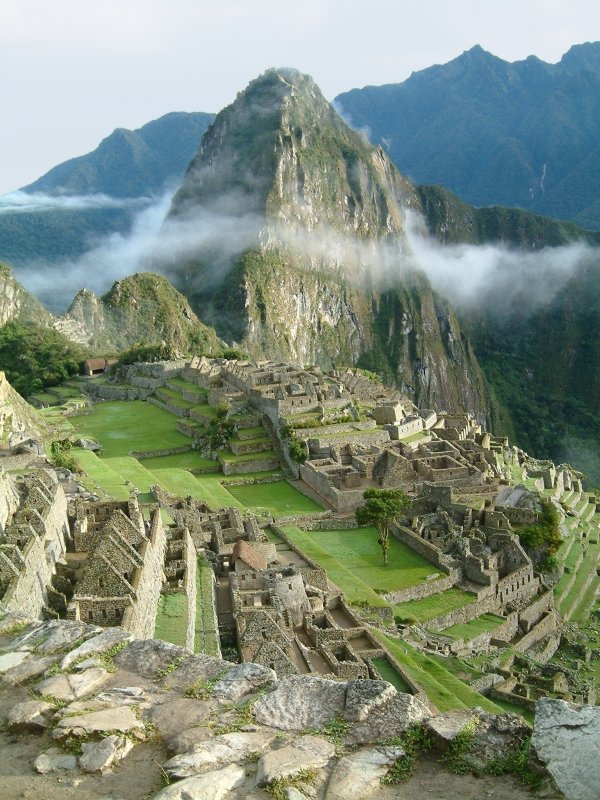 This place looks beautiful, and this is also where a llama famously photo-bombed a couple taking a picture of themselves! This is why it should be on your bucket list, because I would love for a llama to photo-bomb my selfie!
---
29

Visit the Batu Caves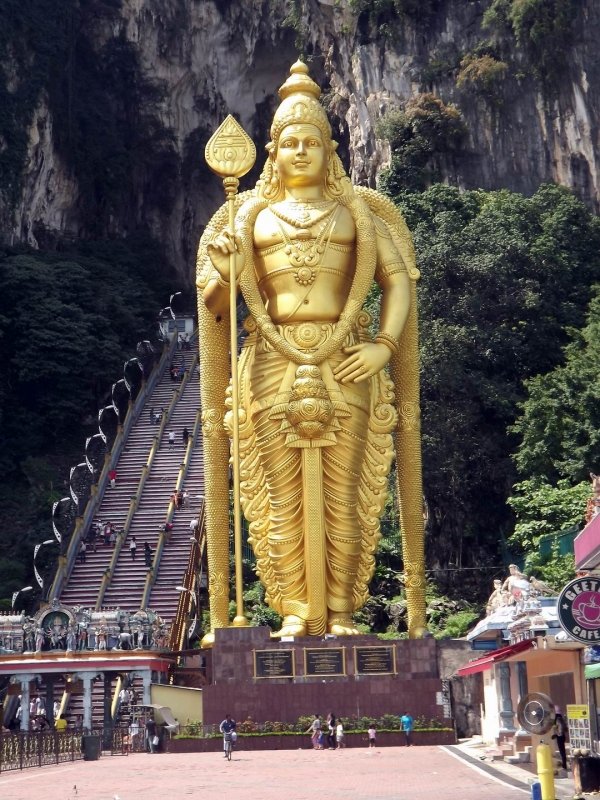 The Batu Caves are in Malaysia, and all you need to do is Google it and you'll see why this place should immediately be on your list of places to see. Especially when you see a picture of tourists holding hands with an adorable little monkey!
---
30

Go on a Foodie Trip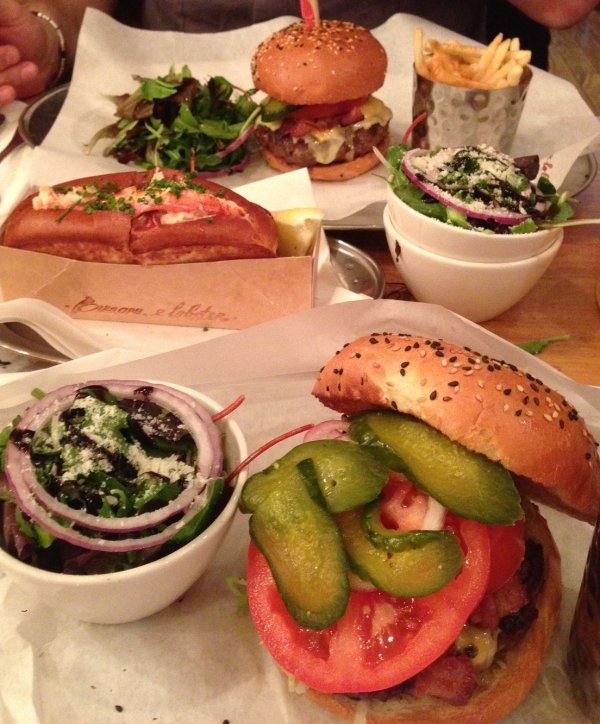 I'm a foodie. So I would love, love, love to go around and travel to destinations that have the best food in the world. Find the best pizza, steak, whatever delicacies are out there, and just make a beeline for it. If you have the ability to do this, definitely add it on your list of adventurous ideas!
---
31

Ride in a Hot Air Balloon with Someone You Love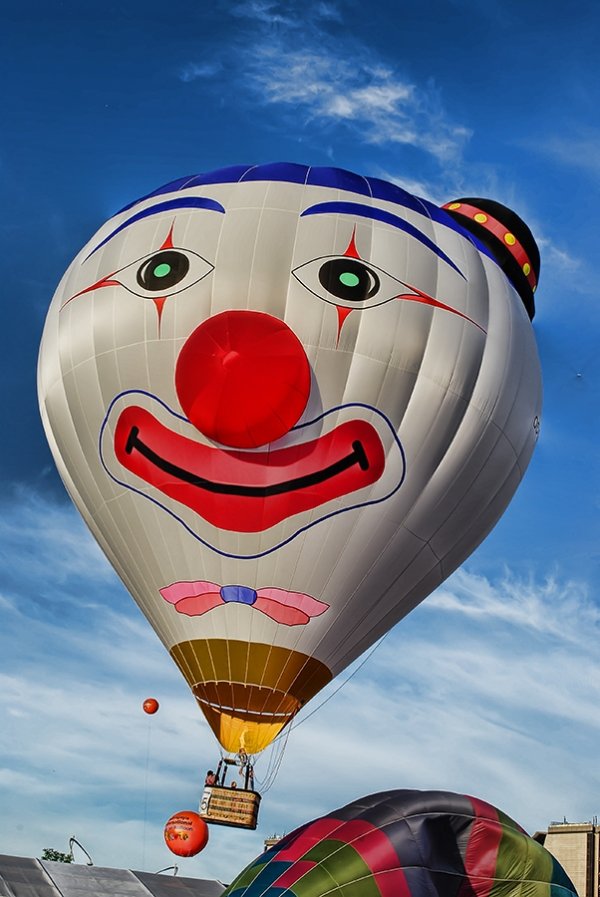 I watched a video of a proposal that happened in a hot air balloon, and it looked so beautiful and romantic, kudos to the man who thought of it! Just the view and experience you'd get from being up there would be incredible! To share it with someone you love would be the icing on the cake! So add it to your bucket list and you won't be disappointed!
---
32

Zip Line, Somewhere Awesome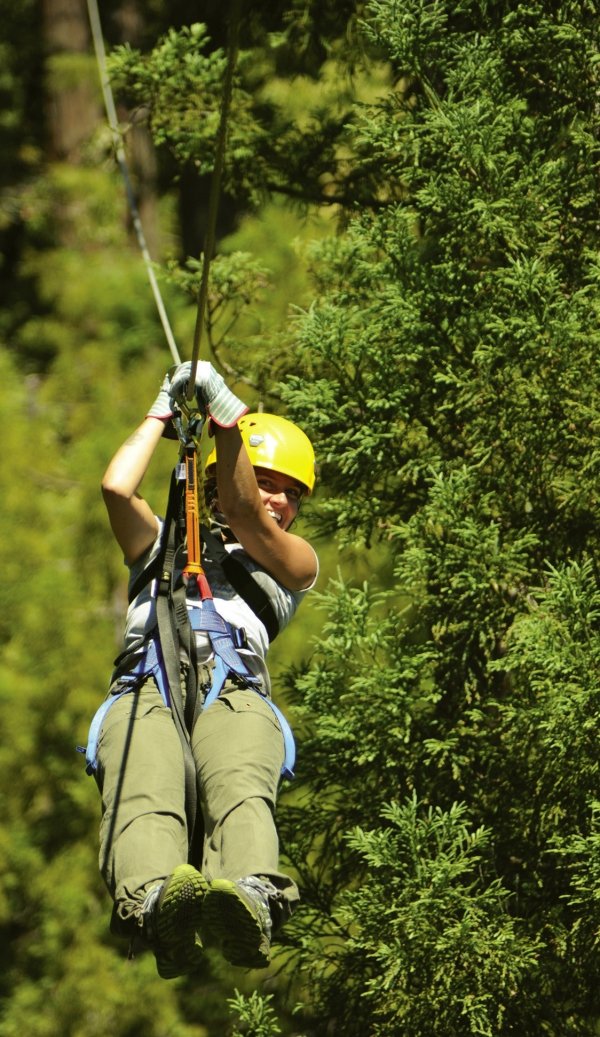 I got to go zip lining just a couple hours north of Toronto, and it was utterly incredible! You can go zip lining almost anywhere, and to add it to your list of ideas means that you'll have so many more chances of doing it!
---
33

Go Parachuting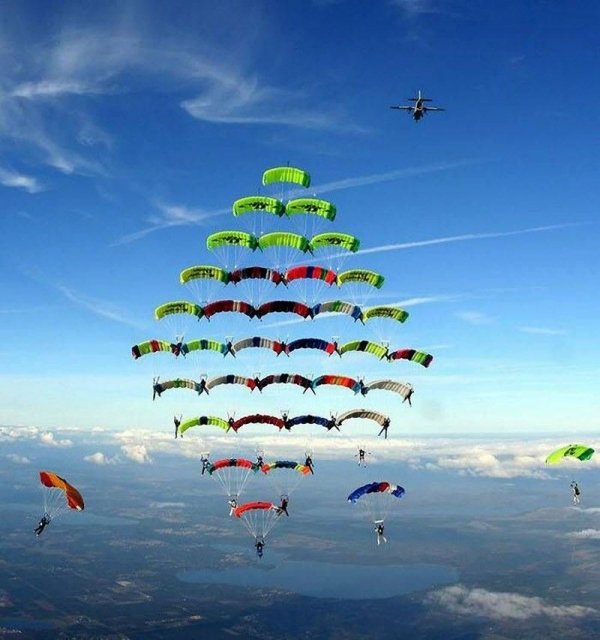 How much fun would this be? This item on the list of adventurous bucket list ideas is probably something you will only do once or twice in your life, so when it happens, make the most of it!
---
34

Skydive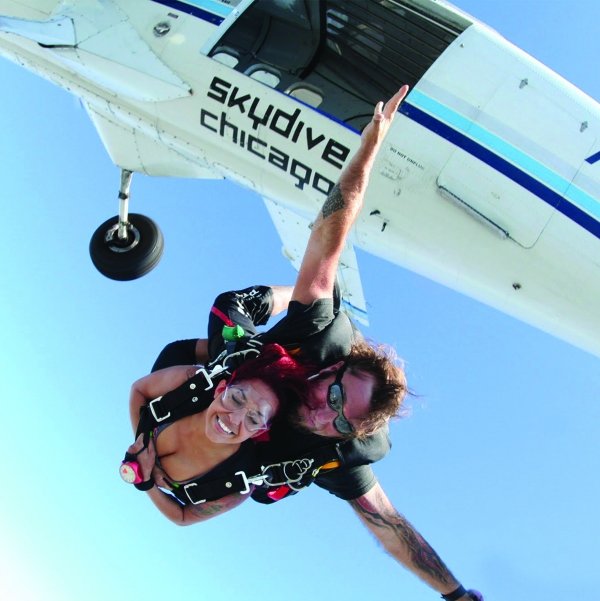 There are skydiving simulators out there, but nothing beats the real thing. It's the real skydiving that should be on your bucket list!
---
35

Go across Canada on a Train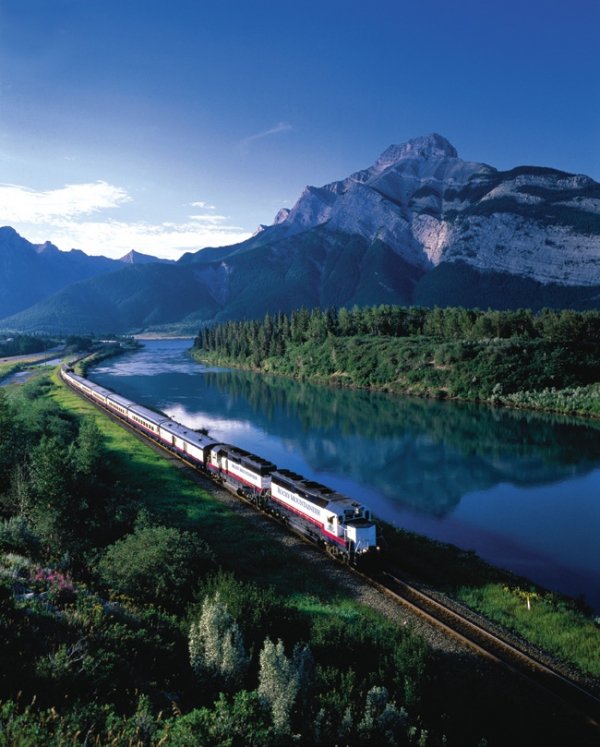 Canada is a whole lot of land, in fact it has the 2nd largest land mass of any country in the world, second only to Russia, so it would take a lot to get from one end to the other. But if you have the time, and the money, going across Canada on train should definitely be on your list of ideas!
---
36

Set Foot in Every Continent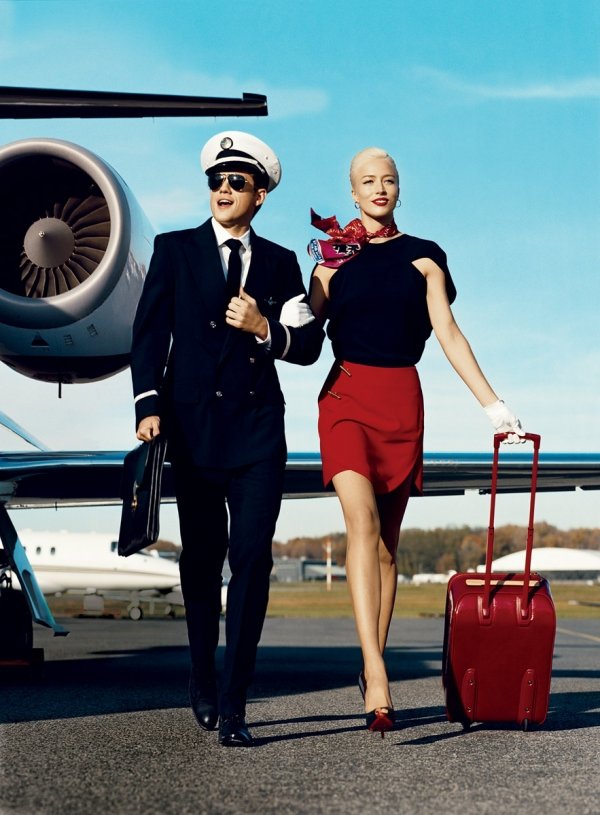 When I first heard this, I loved it. Now, however many years later, I still think it's a beautiful goal. To be able to visit every continent would be one of the coolest adventures to embark on!
---
37

Marry the Love of Your Life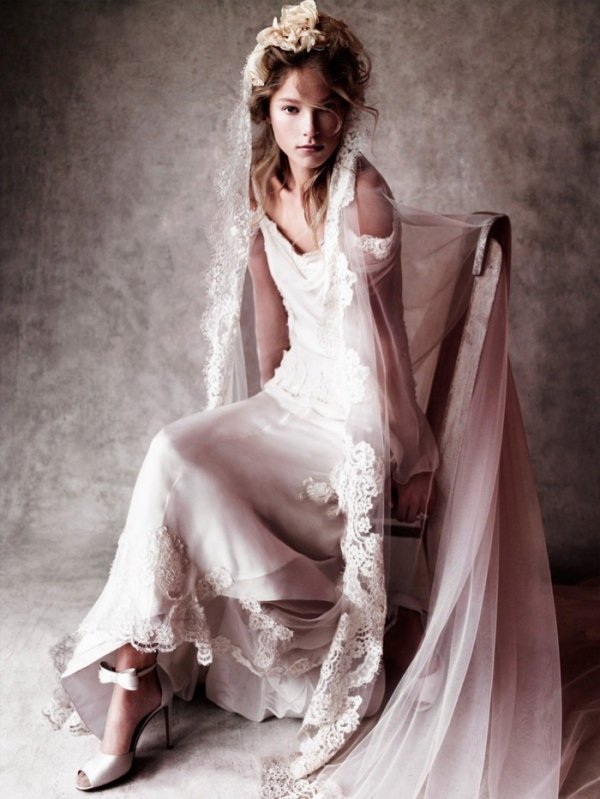 This is an adventure, and we should all be so lucky as to marry the love of our lives. This isn't so much as an item to include on your bucket list, it's more of a reminder that marrying the love of your life is a huge adventure in and of itself.
---
38

Go on a Gondola Ride in Venice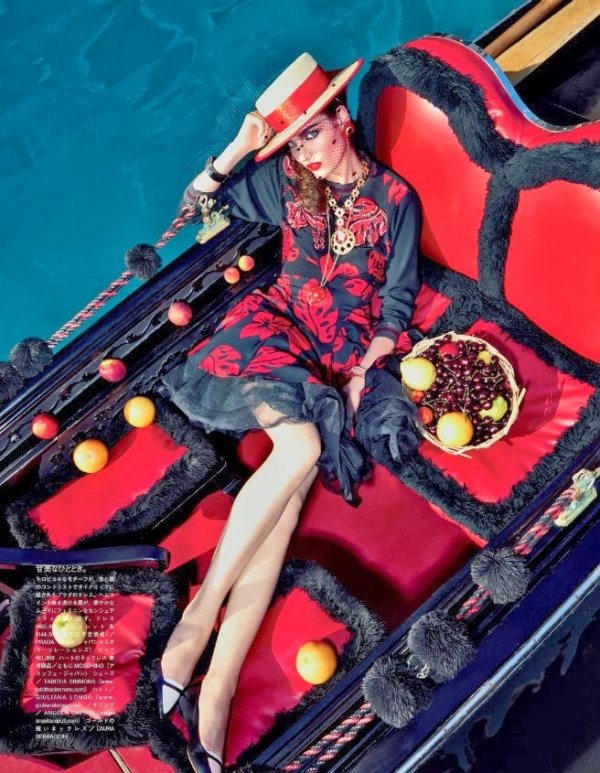 Venice is gorgeous, and unfortunately it's sinking every day. So go before it totally vanishes. While Venice will be with us for a while, you should add Venice to your bucket list now before it's too late!
---
39

Visit Niagara Falls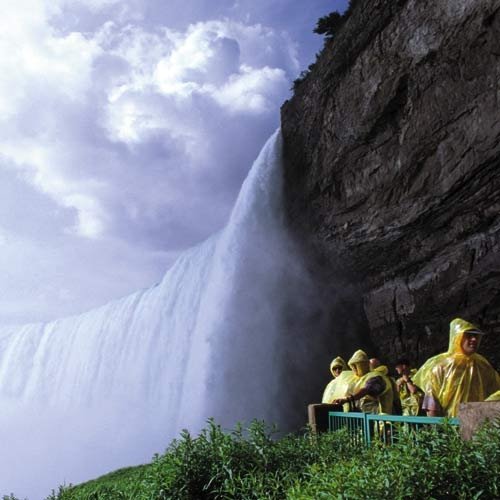 I'm going to be biased and say that you need to come see it from the Canadian side, because we do have the bigger falls! It is a world wonder, and it's beautiful during the day and the night. So go visit the falls, and add it to your list of must-see places!
---
40

Volunteer for Any Cause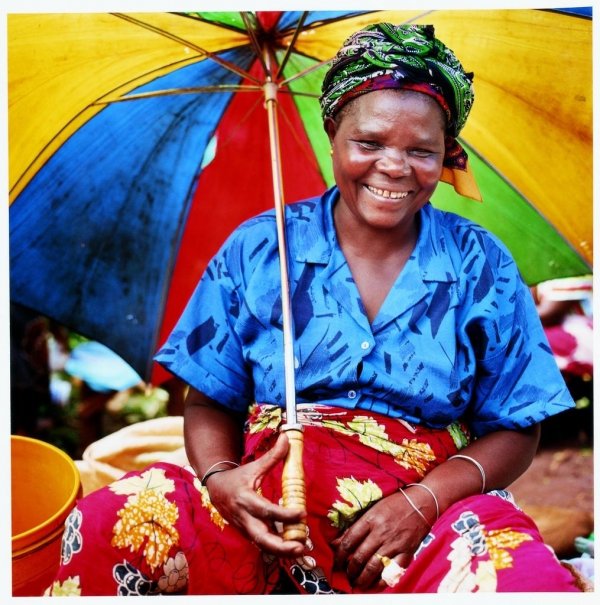 To me, one of the best things about going on an adventure is the fact that an 'adventure' can mean so many things. An adventure that involves helping others is probably one of the best things you can add to a bucket list!
---
41

Make Love Somewhere You're Not Supposed to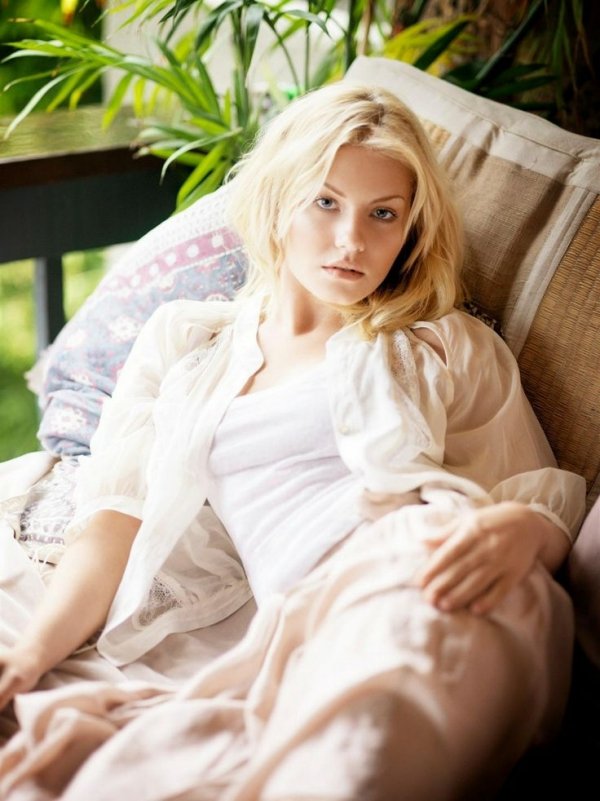 Does this really need an explanation as to why it should be on the list of adventurous bucket list ideas? I think not.
---
42

Spend a Night on a Beach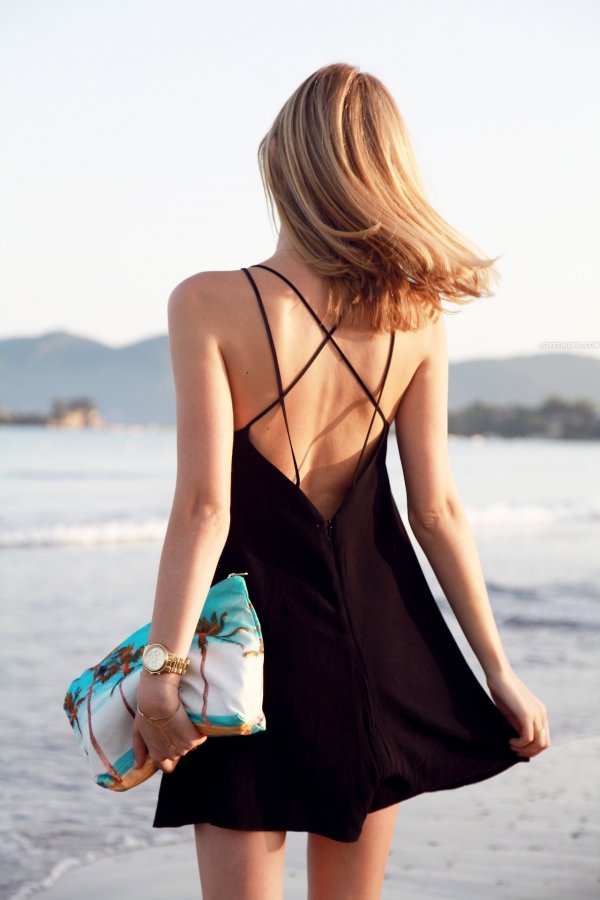 You can do this in so many ways! Camping out on the beach, falling asleep under an umbrella, staying up in a cabana, get creative! In any way that you want to spend your night on the beach, definitely add it to your list!
---
43

Visit the Country You've Loved since Childhood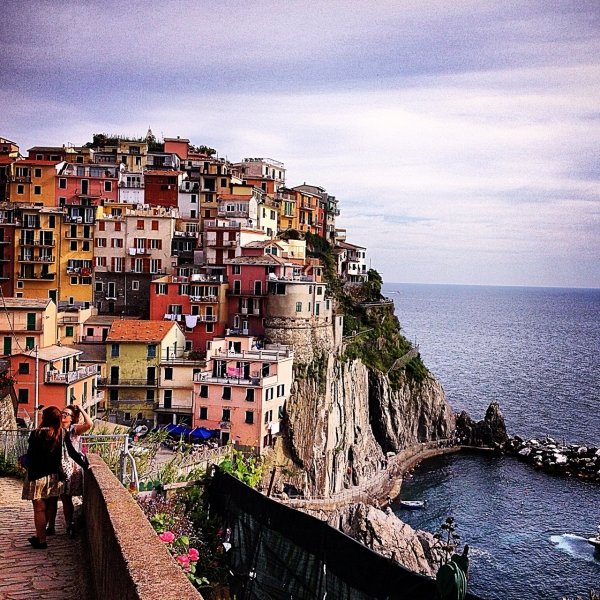 When I was younger, there were two places I wanted to visit more than anything – Italy and Greece. Whatever place in the world calls out to your heart, make going there a point on your list of adventurous bucket list ideas. Several years ago I went to Italy, and to this day it's one of the best trips I've ever had!
---
44

Go Canoeing in the Rain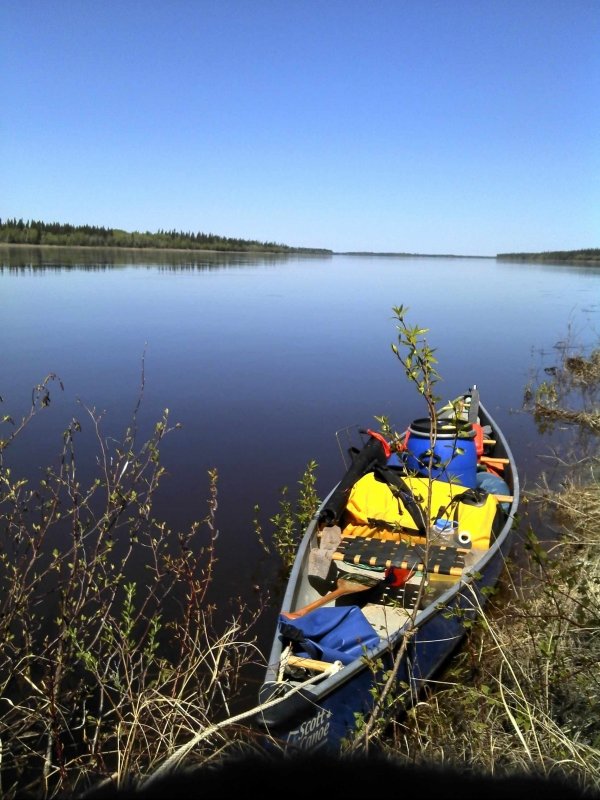 Or kayak, ski-do, paddle boat, even take a walk – whatever it is that you want, just do it in the rain! The rain makes it so much more romantic and fun, so add it to your bucket list!
---
45

Visit the Blue Lagoon in Iceland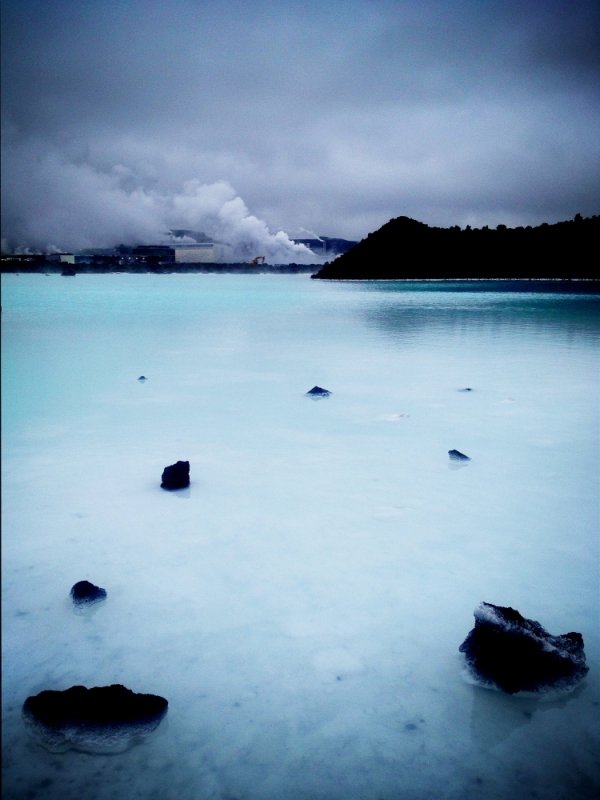 Firstly, Google the Blue Lagoon, secondly, add it to your list of adventurous bucket list ideas. This place is stunning, and probably unlike any other place you'll ever visit in your life.
---
46

Take Part in a Religious Holiday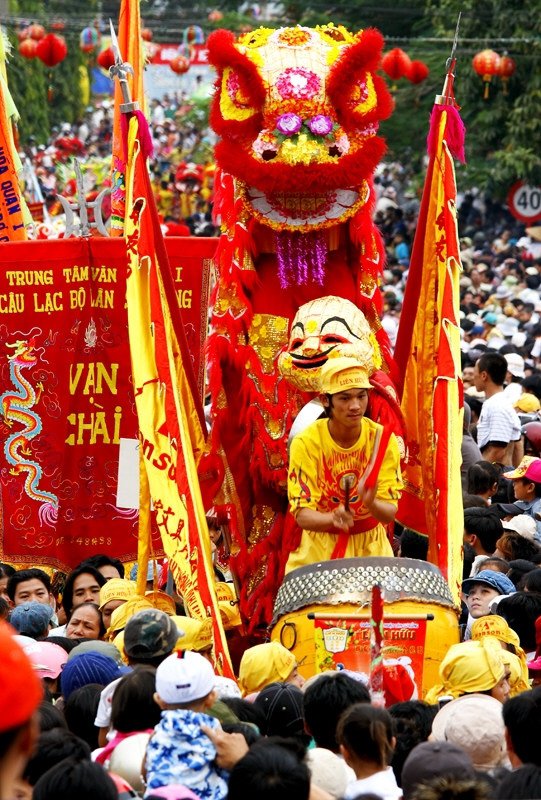 The beautiful thing about adding something like this to your bucket list is that it opens you up to so many different perspectives and different cultures. Go celebrate Chinese New Year with a friend. If you're invited to Easter dinner, accept graciously. I even have a friend who told me that one year for Eid I should fast with her!
---
47

Go Scuba Diving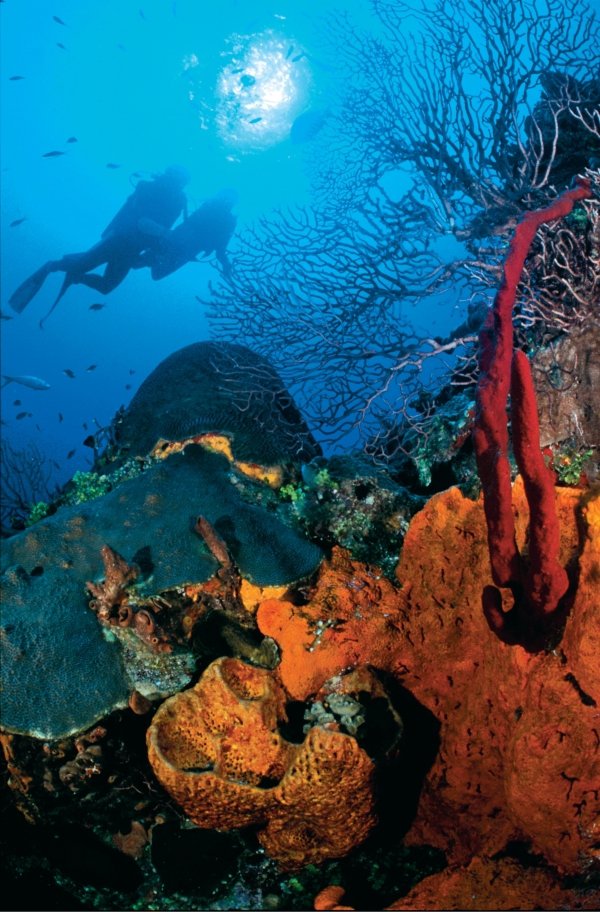 We live in such a big world, and we often forget the massiveness of it. Especially when we think of the incredible life in the oceans around us. Going scuba diving anywhere in the world is definitely something you need to add to your list of adventures, because there is a whole gorgeous world under the sea for you to explore!
---
48

Climb the Great Wall of China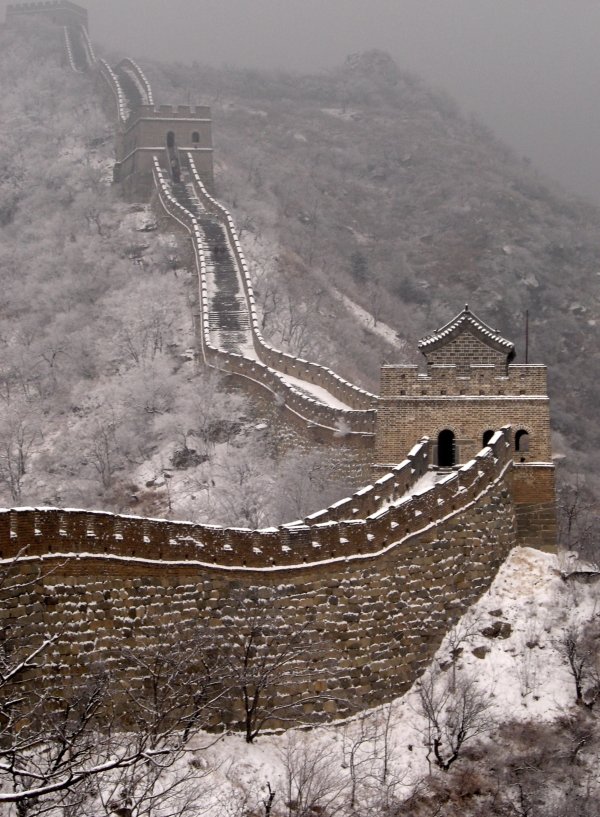 Another wonder of the world, another reason climbing the Great Wall pf China should be one of your bucket list ideas. Spend a day there, half a day, whatever you fancy. Because darling, you're standing on historical grounds!
---
49

Climb to the Top of a Waterfall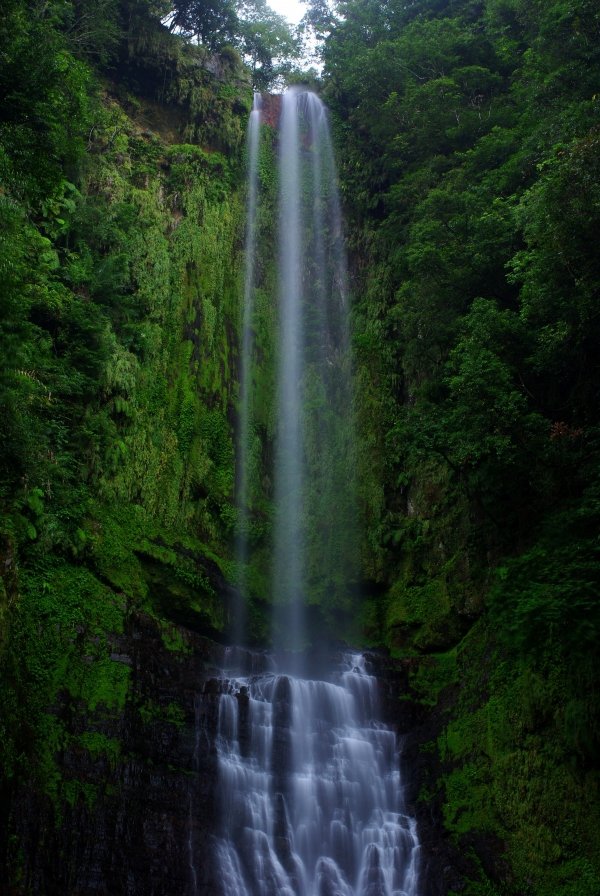 Actually, anything to do with a waterfall should be on your bucket list. Shower under a waterfall, jump off a waterfall, make out under a waterfall, just soak in the beauty of the nature around you!
---
50

Let Go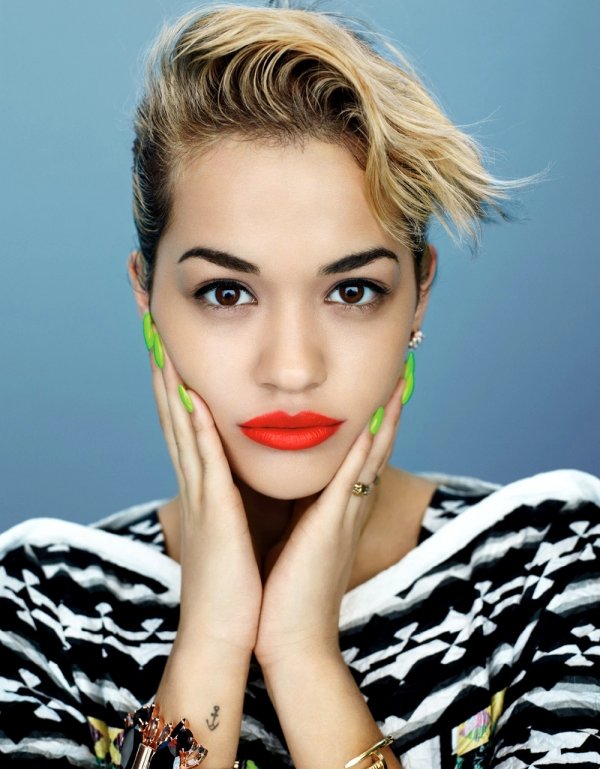 The best item to add to your list of adventurous bucket list ideas is to just let go. Do whatever you heart desires, let go of your expectations, let go of your fears, let go of your inhibitions, just live life!
There you are ladies, a list of 50 amazing, adventurous bucket list ideas for the avid traveler and life enthusiast! There are so many incredible adventures out in the world, just waiting to be had by the person willing to try them. So tell me, what would you add to your list of adventurous bucket list ideas?
---
Comments
Popular
Related
Recent