With 3,000 miles of coastline, amazing landscapes and some vibrant cities, it isn't hard to find brilliant things to do in Chile. This is a country of deserts, mountains, salt flats, islands, forests, volcanoes, sprawling old colonial cities and tiny pueblo towns. Whether you want deserted island beaches, urban pursuits, or adventures in nature, you'll find plenty of things to do in Chile.
---
1

Take a Boat Trip on Lake Todos Los Santos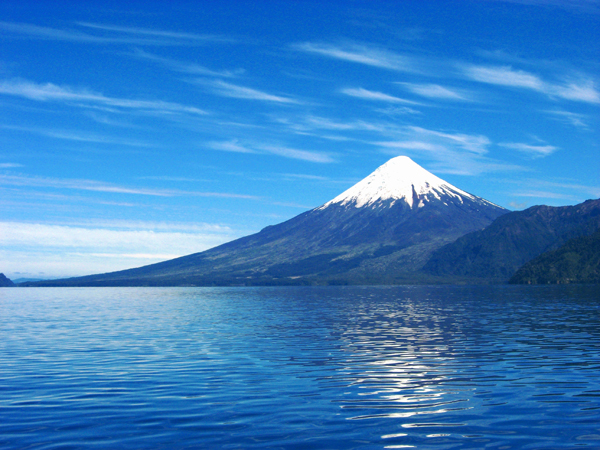 With the Osorno volcano reflecting in the mirror-like waters and the surrounding scenery of Vincente Perez Rosales National Park gorgeous enough to take your breath away, taking a trip on Lake Todos Los Santos is one of the wonderful things to do in Chile. Boat trips can be taken on a state of the art catamaran with floor to ceiling glass panes to offer fabulous views, which are even better on deck.
---
2

Dip in the Thermal Waters of El Tatio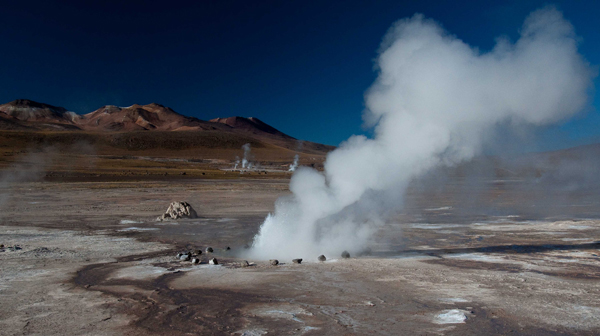 El Tatio is the largest geyser field in the Southern Hemisphere. You'll find it in the Andes of Northern Chile at an altitude of some 4,200 meters, in the Atacama Desert. Almost on cue, the geysers erupt at dawn, throwing water with a temperature of 185 degrees F into the air. You can take a dip here but because the water is scalding in some pools, you have to go only where you are directed.
Trendinig Stories
More Stories ...
3

View the Flamingoes at El Salar De Atacama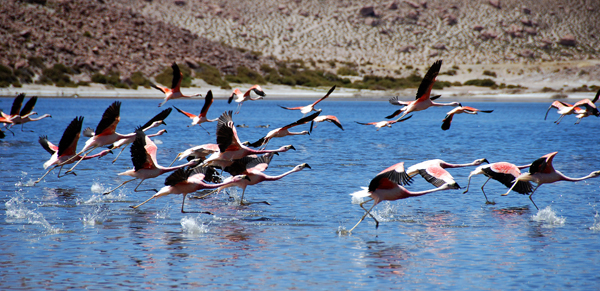 One of the best places to go in Chile if you're a nature lover is the country's largest salt deposit – the El Salar de Atacama, which covers 3000 square kilometers. The Chaxa Lagoon is home to magnificent Flamencos Andinos – Andean Flamingoes – and it is a magnificent sight to see. Watch them contort their necks and legs as they scour the waters for food and be in awe of the sight of them as they take flight at sunset.
---
4

Eat Curanto on the Island of Chiloe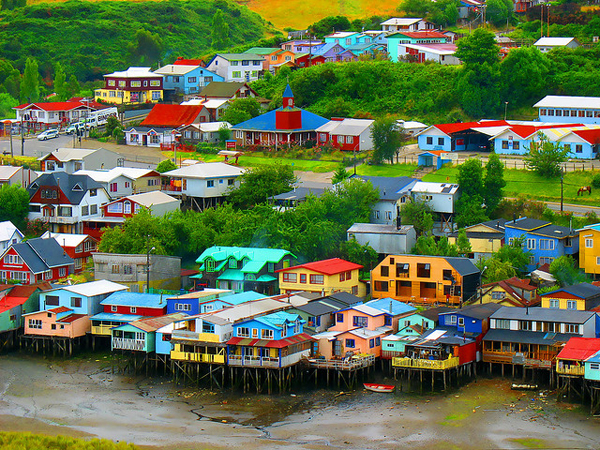 This truly is a wondrous little island, and if you're looking for things to do in Chile that are a little off the beaten track, then Chiloe is the place to head. There's more than enough for you to see and do. Admire the stilt houses (known as palafito) built right on the water's edge, see Magellan Penguins waddle about and above all, try the curanto. This dish has a history way back before the conquistadores and is a major favorite. A giant stew of longanizas (sausage), seafood, meat, vegetables and potatoes is good when served from a bubbling tureen, but an authentic curanto is eaten on a Sunday and cooked over stones in a shallow hole covered by rhubarb leaves.
---
5

Ride the Cable Car in Valparaiso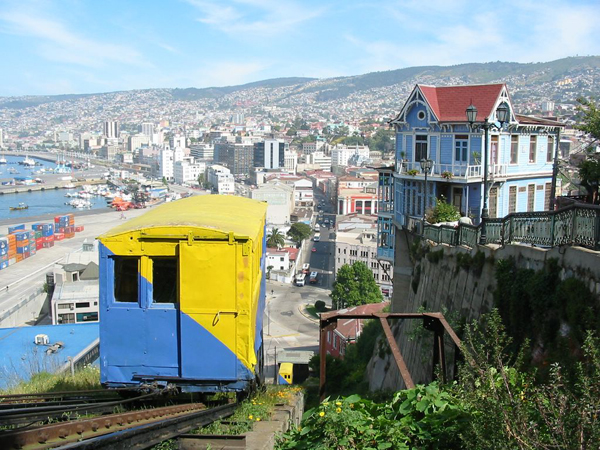 Valparaiso is a Pacific coastline city on the UNESCO World Heritage list thanks to its unique urban geography and the city is home to some of the oldest cable cars on earth. Plying some 40 funicular railways that take residents from their hillside homes to and from the city center, the cable cars offer tourists 2 major benefits. One is the magnificent views and the second is the saving of your legs from climbing all those hills. In Valparaiso, enjoy the brightly colored homes, the bohemian culture and its end of year carnival.
---
6

Visit Museum Le Merced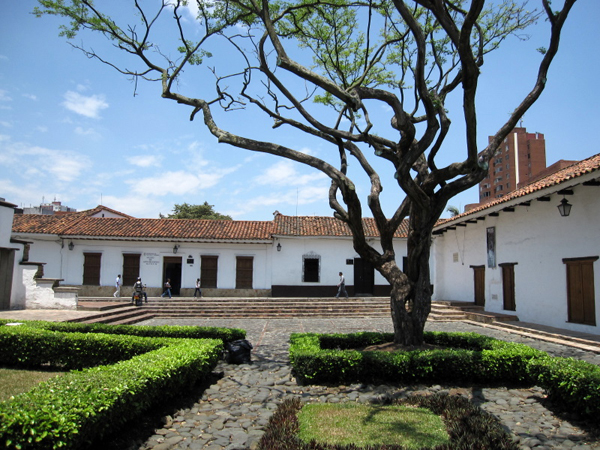 If you like your museums intimate and bijou, this one is one of the best places to go in Chile. Located next to the Merced Basilica in the beautifully vibrant capital of Santiago, which makes it easy to visit two lovely attractions in the same trip, the museum is a little gem. Its seven rooms contain a real eclectic collection of beautiful works of art, artifacts from the Rapa Nui culture (Rapa Nui is Easter Island and belongs to Chile) as well as items of interest of the colonial life of the religious order (the Order of the Blessed Virgin Mary of Mercy) that still resides at Le Merced. The grounds are also a pleasant and tranquil escape from the busy city.
---
7

Tour Wine Country in the Rapel Valley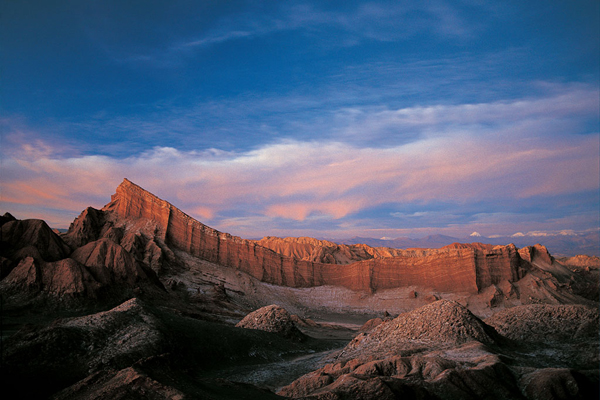 Close enough to the capital to warrant a trip, as well as being a worthy destination in its own right, the Rapel Valley is one of the country's main wine producing areas and one of the most beautiful places to visit in Chile. There's a wine route mapped out for anyone who wants to enjoy the glorious scenery, tour some of the picturesque vineyards and sample some excellent wines.
---
8

Trek Patagonia Forests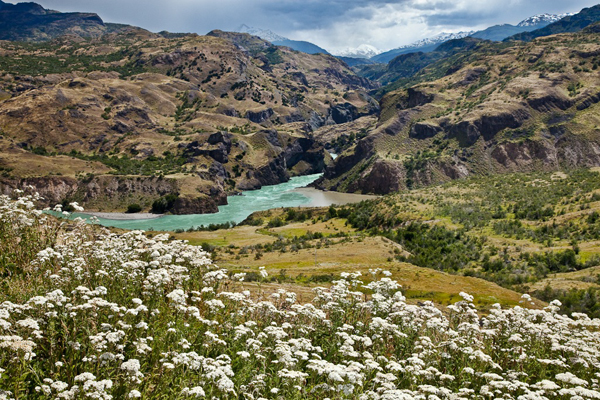 Unlike tropical rainforests, the forests of Patagonia in Chile are huge expanses of trees like larch that are over 1,000 years old. Douglas Tompkins – founder of adventure sports clothing and accessory company North Face – purchased around three quarters of a million acres of land here to conserve the natural and scenic beauty. One of the true eco-barons of our time, Tompkins has now conserved more than 2 million acres (along with assistance from the Chilean Government and the Conservacion Patagonia Trust) and gives complete access to the land. There are 13 hiking trails to try for one of the fabulous experiences to have in Chile.
Chile is so much more than its geography, and people who visit fall in love with this stunning country. There are so many things to see and do in Chile that will leave you with memories for a lifetime. What are your favorite activities here?
---
Comments
Popular
Related
Recent