It's the Southwest's most populous city, so you know there's going to be plenty of attractions of Phoenix to stick on your visitor's itinerary. Critics agree that the city isn't the prettiest but its setting more than makes up for that with the peaks of the Rockies in the background drawing the eye and providing a canvas for wonderful sunrises and sunsets. Know too that the city gets more than 300 days of sunshine a year, so there's lots of lovely weather to help you enjoy the many attractions of Phoenix.
---
1

Enter Art Deco Heaven at Taliesin West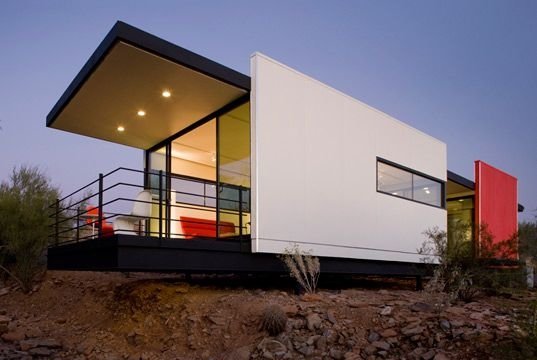 The erstwhile home of celebrated architect and designer Frank Lloyd Wright is situated in Scottsdale, at the foot of the McDowell Mountains. It served as an architectural school between 1937 and 1959, when Lloyd Wright and his apprentices built his home from local materials, such as redwood and rubble stone, to create one of the finest Art Deco residences anywhere in the world. Today the architect's former home serves as the international headquarters of the Frank Lloyd Wright Foundation and houses the Frank Lloyd Wright School of Architecture. Taliesin West is one of the more unusual attractions of Phoenix, but it's an informative, educational place and affords stunning views over the surrounding countryside.
---
2

Discover Native American Art at Phoenix's Heard Museum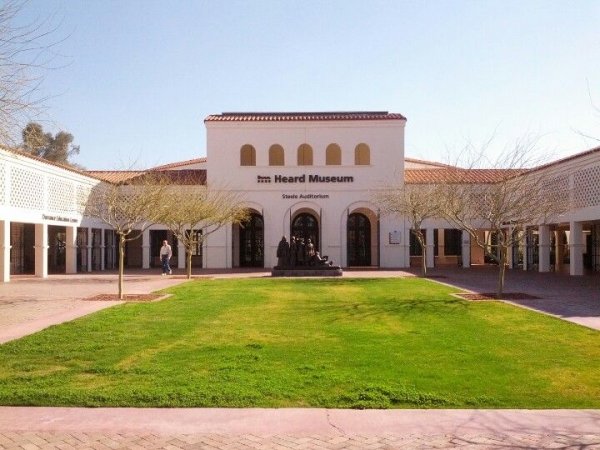 Heard Museum is dedicated to the culture and art of the Native American peoples of the Southwest. It's one of the sights of Phoenix that will stay in your mind long after you've left. The exhibition galleries and various outdoor courtyards display both contemporary and historic Native American art. Stroll around the sculpture garden, which exhibits many fine examples of Native American art, or wander through the museum's exhibitions and marvel at the craftsmanship of the pottery, jewelry, textiles and basketwork on display. Most charming of all are the kachina dolls, of which the Heard Museum has a large collection.
3

Take Your Time at Phoenix Desert Botanical Garden
Criss-crossed by an abundance of trails, the Desert Botanical Garden can easily take a whole day to explore, so bear that in mind when planning your itinerary of things to do in Phoenix. Situated in Papago Park, the Desert Botanical Garden is a vast complex with 140 acres, of which 55 acres are devoted to cultivation, while the remainder displays desert in its truest form. There are tens of thousands of plants hailing from different deserts around the world. The cactus garden is one of the most interesting sites, displaying a vast number of oddly shaped cactus plants that are protected by needle-sharp stinging implements and rather harmful to visitors' inquisitive fingers. Springtime is the best time to visit this desert paradise, when all the plants suddenly come into bloom.
---
4

Exercise at Papago Park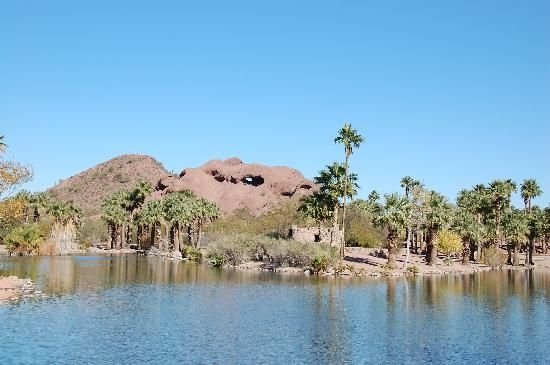 Spanning 1,200 acres, where visitors can cycle, play golf, go fishing or enjoy a ramble along the park's many nature trails, Papago Park offers more things to do in Phoenix in one place than one can possibly fit into one day. Also home to the Desert Botanical Garden and Phoenix Zoo, Papago Park boasts plenty of wildlife, including native rabbits and amusing bighorn sheep, and is a great place to come and unwind, not to mention work off excess fat piled on in Phoenix' fantastic restaurants!
---
5

Turn Big Game Hunter at Phoenix Zoo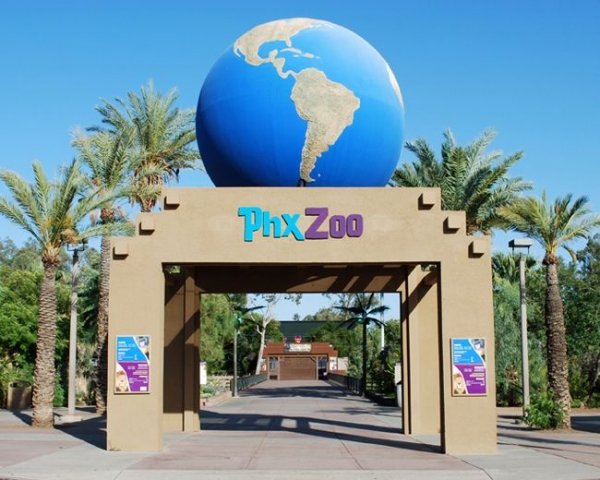 Famous for its Sumatran tigers and orangutans, Phoenix Zoo is home to more than 1,400 different types of animals, many of which are now endangered. Divided into different geographical areas and habitats, the zoo can be explored by following trails titled Arizona, Africa, Tropics and the Children's Trail. Easily one of the best family sights of Phoenix, Phoenix Zoo is particularly beloved by children and runs various entertainments, camel rides, events and activities for young visitors throughout the year. Kids also have their own play areas, where they can turn big game hunter for a day, armed with nothing more harmful than their own imagination and Dad's old camera. Take them to the petting zoo, Stingray Bay and the daily animal shows and they'll love you forever!
---
6

Seeing World-class Art at Phoenix Art Museum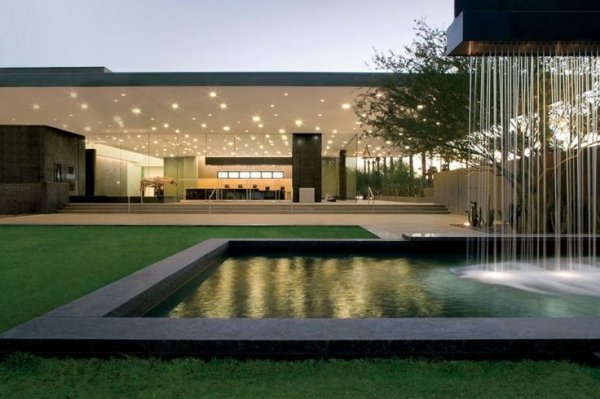 Sporting a building that should be listed among the attractions of Phoenix in its own right, not just for its contents, Phoenix Art Museum houses a comprehensive collection of art from the European Renaissance and Baroque periods, from the American West and the Far East. Also noteworthy are the museum's contemporary and modern exhibits, which include films and fashion design as well as live performances. Founded in 1959, the museum has since collected a wealth of art works from around the globe and is now one of the leading art museums in the American Southwest. Spanning a total size of 203,000 square foot, the building was designed by renowned New York architects Tod Williams/Billie Tsien & Associates in the middle of the 1990s. Later expanded by them in 2006, the museum building achieves a harmonious blending of art and architecture with the unique desert landscape that surrounds it.
---
7

Get Nostalgic at Heritage Square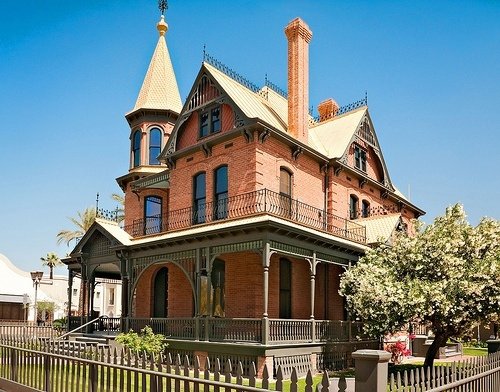 One of the most entertaining things to do in Phoenix is to visit Heritage Square's many attractions and amenities. Lined on all sides with splendid historic homes dating back to the late 1800s and early 1900s, Heritage Square may be a little touristy, but it's a great place for dining, shopping and watching the world go by. Many of the historic homes have been turned into stores and eateries. Stevens House is home to the Arizona Doll and Toy Museum, a place where older visitors' eyes usually mist over with nostalgia when they spot toys they played with as a kid. Burgess Carriage House is also a great place to visit on Heritage Square.
Are you planning a trip to the valley? Phoenix residents, please share your favorite things to do and places to go in Phoenix.
---
Comments
Popular
Related
Recent