Fact – there are some fabulous winter sports locations in Canada. It is definitely on my wishlist to one day be able to ski down one of the magical ski slopes in the Canadian Rockies but the west is by no means has the sole claim on top winter sports locations in Canada. Indeed, they stretch right across the country – here's a pick of some of the best.
---
1

Whistler Blackcomb, British Columbia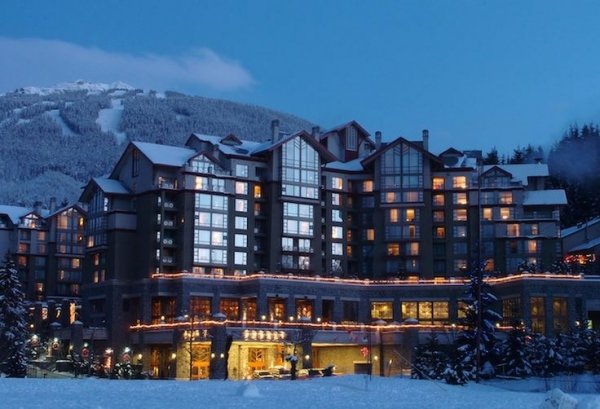 A venue for multiple events at the 2010 Winter Olympics in Vancouver, Whistler Blackcomb is one of the premier winter sports locations in Canada. Just a 2-hour drive outside of metropolitan Vancouver, Whistler has all the components of a top-notch ski resort - world-class snow conditions, excellent infrastructure, and an enormous varied ski area. There aren't too many places on earth where you can heli-ski, ice-skate, and bungee jump all in the same day, but Whistler offers all that and more. In addition to being conveniently close to Vancouver, there's also plenty of excellent chalet-style accommodation here as well as a lively village that's still buzzing from the Olympics.
---
2

Banff and Lake Louise, Alberta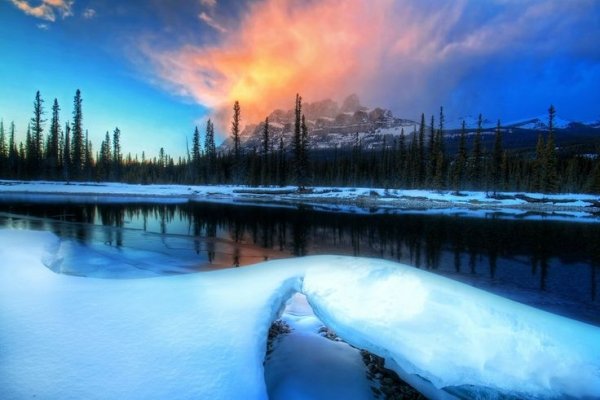 90-minutes west of Calgary, in the heart of the Canadian Rockies lies the Banff Lake Louise ski area. Consistently rated as one of the top 25 ski destinations in the world, Banff shows off Canada's rugged beauty at its finest. This veritable winter wonderland has all the major snow and ice sports covered. Downhill skiers and snowboarders can carve up champagne powder slopes at three separate ski resorts, whilst cross-country skiers will find themselves surrounded by the unspoilt beauty of Canada's finest national park. If you prefer ice to snow, then you can ice skate, play hockey, and even learn to curl in Banff. Convenient access from Calgary and a network of free ski shuttles operating between the "Big 3" resorts around Banff make this one of the finest winter sports destinations in Canada.
---
3

Mont Tremblant, Quebec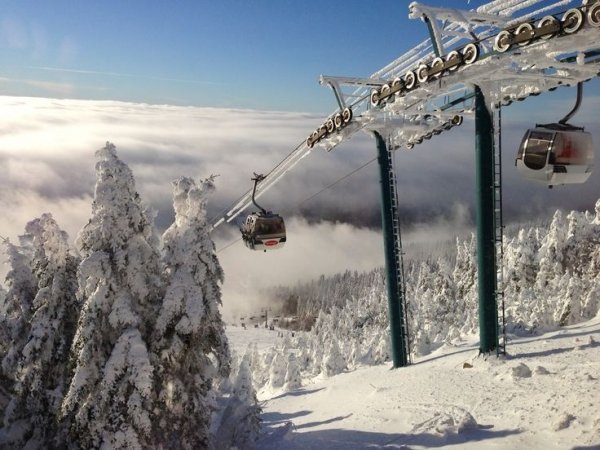 British Columbia and Alberta may have more clout, but Canada's French-speaking province to the east is not to be outdone. Mont Tremblant in Quebec is a cut above the rest. About 130km north of Montreal, Tremblant is a great all-round resort that is great if you're travelling in a group of skiers and snowboarders with mixed ability levels. There's a generously sized beginner zone where first-timers can gain a feel for skis. Experts aren't left out though, as 50% of the 80km of trails here are suitable for advanced skiers. Off the slopes, visitors can enjoy a great après-ski atmosphere in town or try their hand at ice climbing, ice skating, dog sledding, or even the old Canadian tradition of trapping.
---
4

Marmot Basin, Jasper National Park, Alberta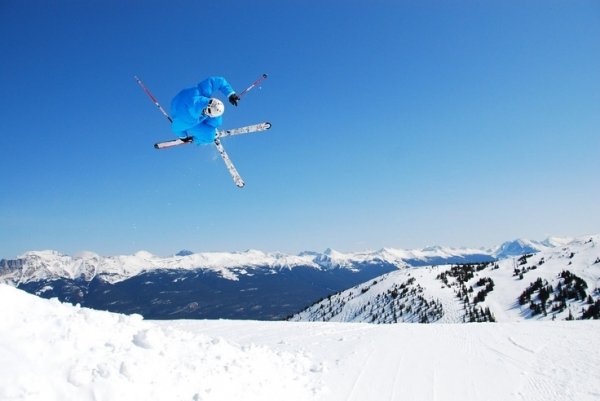 A little further north from Banff, Marmot Basin in Jasper National Park is another pristine winter sports destination nestled in the Canadian Rockies. Boasting the highest base elevation in all of Canada (1698m), there's a good mix of easy, intermediate, difficult, and advanced runs here serviced by a modern lift system. Outside the ski area the wilderness of Jasper National Park is at your disposal. The only major downside to the Marmot Basin is that it's quite remote, but locals claim that getting there is half the fun!.
---
5

Sun Peaks, British Columbia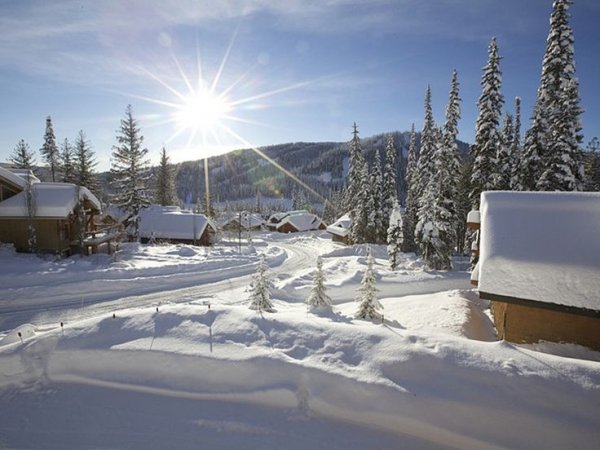 Sprawled out across three mountains, Sun Peaks is the second-largest ski resort in British Columbia and third largest in Canada. There are 122 runs here, most of which are geared towards intermediate skiers and snowboarders. Daredevils can try their hand at Sun Peaks' terrain park or race around in snowmobiles. For something a little slower paced, visitors of all ages can enjoy dog sledding, sleigh riding, ice-skating, and more. Like Jasper, Sun Peaks is a little more on the remote side. It's over 4-hours away by car from Vancouver.
---
6

Le Massif, Quebec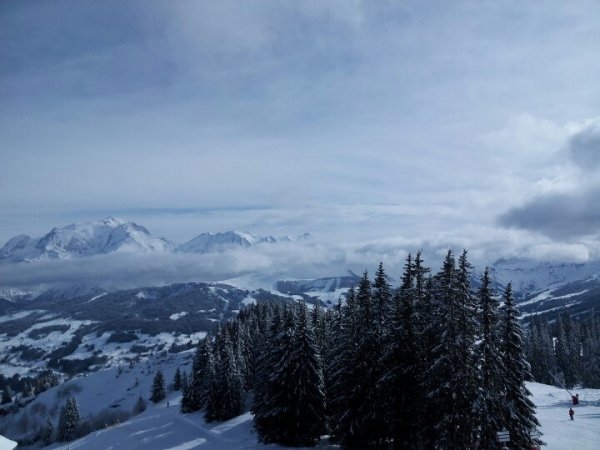 Just over 3 hours north of Quebec, Le Massif receives nearly 650cm of annual snowfall and is the highest ski resort in Canada east of the Rockies. An excellent resort for casual skiers And snowboarders, There are 55 intermediate runs to choose from in addition to several easy runs and plenty of off-piste skiing. Le Massif Is also known for its incredible 7.5km snow run, which Is great fun for non-skiers and skiers alike. As far as resort amenities are concerned, there Is a luxury resort, spa, and state-of-the-art runs, making Le Massif one of the most appealing winter sports locations in Canada
---
7

Golden, British Columbia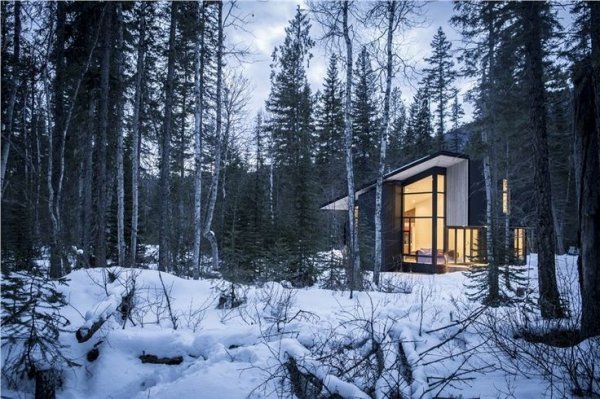 Slightly further afield from Banff is Golden, British Columbia. Home of the famous Kicking Horse Mountain Resort, Golden is one part snow paradise and one part wild west town. In Kicking Horse, après-ski means line dancing at a saloon, making it perhaps the most unique of all the Canadian winter sports destinations. Kicking Horse is great for experienced skiers, as over 60% of the 120+ runs at the resort cater to those who are intermediates and experts. In addition, the area around the resort supports heli-skiing, snowmobiling, tubing, and ice-skating.
Do you agree with my choices for the top winter sports locations in Canada or do you have your own suggestions? Would love to hear your recommendations and why.
More
---
Comments
Popular
Recent