What are your favorite things about Russia? The furry hats, the great winter fashion, the vodka? Russia is famous for a whole load of things, but it never fails to surprise me how many people fall in love with something completely different when they visit. It seems the country is much more captivating than most people would imagine…here's some of our favorite things about Russia; don't be afraid to add yours too!
---
1

Russians Are so Friendly…

The hospitality in Russia is like nowhere else in the world. Perhaps it's because Russia is so far away from most countries, or because the country was cut off from the rest of the planet for so long. Regardless, you can be 100% sure that Russians will be very excited to see you, and to talk to you about your world. You'll be invited to meet families, visit homes and eat out, and have friendly conversations with everyone you pass. This has to be one of my absolute favorite things about Russia: everyone is so damn friendly that you feel right at home, right away.
---
2

The Trans-Siberian Railway…

Okay, this might be on just about every bucket list out there, but it's still amazing. There's something utterly crazy about boarding a train for a week and travelling over 6,000 miles from Moscow to the heart of Asia. You can live like the locals, experiencing the cramped conditions and washing over the sink (it sounds terrible but it's really part of the experience!) or book a more expensive carriage aimed at tourists, which usually hold less people, and have a simple shower. Watch the world go by as you travel, and don't be afraid to jump off every now and again and explore.
---
3

St Petersburg is Stunning…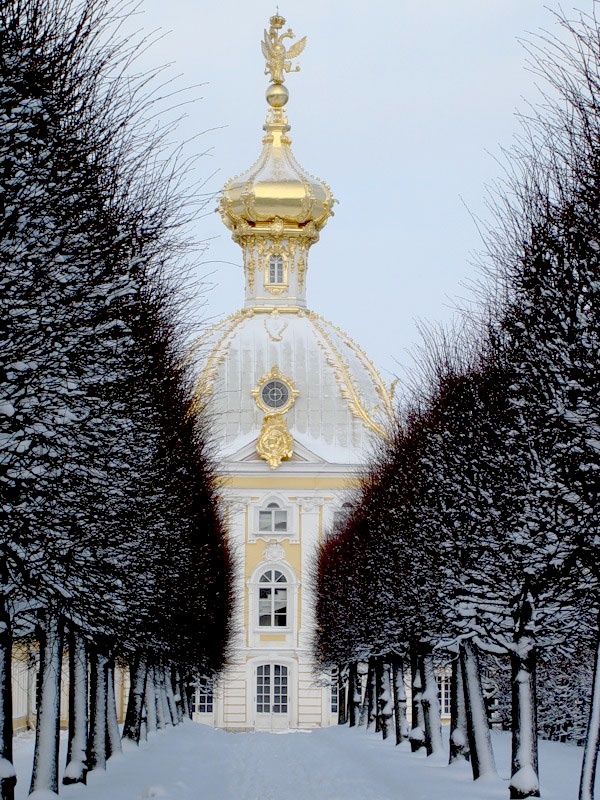 St Petersburg is breathtakingly beautiful. It's full of neoclassical and baroque architecture and intertwining canals, and there's a very Venice feel about the whole city. It's no wonder that Tsar Nicholas II stated that this was the least Russian part of Russia: the whole look is reminiscent of West Europe. Plan your trip to include the State Hermitage Museum, a must-see art museum, but also leave plenty of time to just wander around this gorgeous city. If you travel in June, there's a large period called "White Nights," where the city stays light enough to walk around all night.
---
4

Ride the Moscow Subway…

Moscow is another stunning city, and it's the perfect place to spend a few days – the capital is full of attractions such as the Kremlin, St Basil's Cathedral and the Red Square, all of which are well worth seeing. Moscow is perfect for the simple things, too. The underground subway has very posh stations, often decorated with unique artwork and elaborate sculptures, and some of the system is very deep: it was built to act as a bomb shelter in the Cold War. There's even a Museum of Soviet Arcade Machines, where you can play old video games from the Soviet era. While you can't escape the Cold War feel here, there are no politics linked. Moscow is more of a nostalgic look at how life was for Russians.
---
5

Spend a Day at Lake Baikal…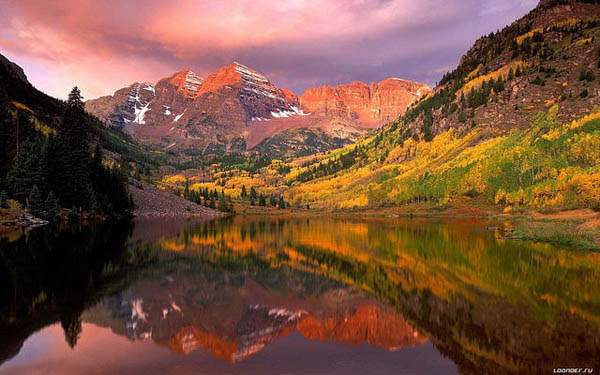 Lake Baikal is thought to be both the oldest and the deepest lake on Earth, and it's a place that words just can't describe. 25 million years old, and more than 5,500 feet deep, it's an absolutely beautiful sight. During the summer it's tranquil and ideal for relaxing beside, and a huge trail is being built around the outside. You can even get on the lake, in a boat or kayak, to really get to grips with it. In the Winter, Lake Baikal turns into an ice highway, and you can join in with ice sculpting contests or race a taxi across the lake. Amazing.
---
6

Check out Vladivostok…

Vladivostok is the very last stop on the Trans-Siberian railway, and it's a bizarrely Russian community that's very close to China and North Korea. It's a beautiful place, often referred to as the San Francisco of Russia, and you'll be entranced by the mix of communities here; there's Russians, Koreans, Chinese, Japanese and international business people and families here, and an eclectic blend of architecture to match. Give yourself at least a few hours to ride the cable cars and trams to the mountain tops.
---
7

Do Something Unique…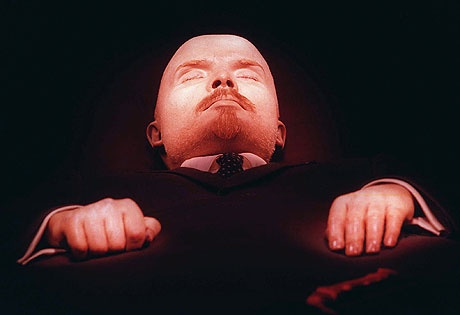 Of course, most people's favorite things about Russia are linked to their hobbies, and there is just so much to do here. The Kola Peninsula, for example, is the place to go for amazing fishing. 40lb salmon catches aren't unusual, and the place is packed with people who'll help you get to grips with fishing while you take in the sights. The Krasnaya Polyana is a must-see for skiers, with 25km of runs, and the Bolshoi Theatre holds regular opera performances that will take your breath away, as well as being the home of the Bolshoi Ballet Company. Find your thing, and really throw yourself into it. If nothing else, you'll make some amazing memories.
It wouldn't be a holiday without something a bit bizarre, so here goes: lovers of the weird should head to Lenin's Mausoleum, where the embalmed body of Vladimir Lenin has been on public display since his death in 1924. The regularly moisturized corpse is even still dressed in a smart suit. It probably won't appear on your favorite things about Russia list, but it's an unforgettable experience, nonetheless! What do you love, or would you love, to do in Russia?! Let me know.
More
Comments
Popular
Recent