If you're heading to Georgia for a vacation, you'll be interested in the attractions of Savannah. Savannah deserves its slot on the list of places to visit in the South – it's a beautiful historic city redolent of the days of antebellum plantations and belles in crinolines, and it's only 18 miles from the Georgia coast. If you like New Orleans, apparently you'll love the attractions of Savannah, as it's often likened to a younger sister of the Big Easy.
---
1

Bonaventure Cemetery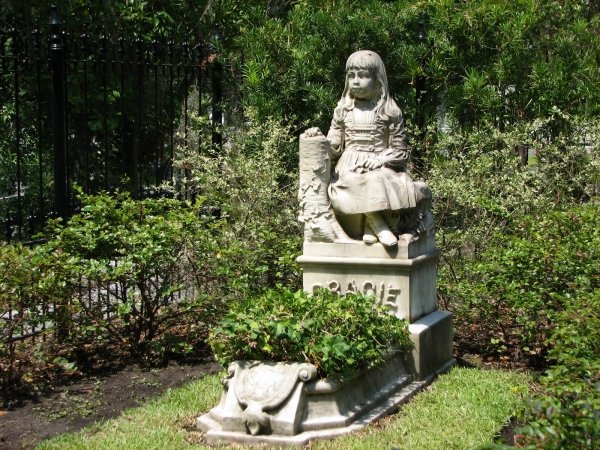 A cemetery might not seem like one of the top attractions of Savannah, but this one is quite interesting. Located on a scenic bluff overlooking the Wilmington River, Bonaventure Cemetery found fame as a setting in the novel Midnight in the Garden of Good and Evil. Its 160 acres are located on the site of an old plantation and it has been a graveyard since 1794, but became a public cemetery in 1907. The well kept grounds are park like. You can take self-guided tours (guides are available) or book a tour through a tour company.
---
2

Cathedral of St John the Baptist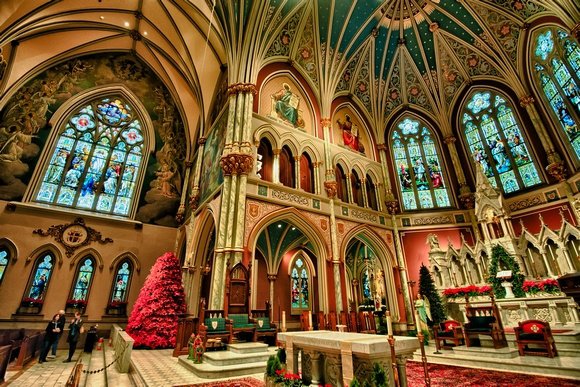 Originally built in 1799 by French colonists, the original building was replaced by the present stone cathedral, dedicated in 1839. Known for its beautiful Italian marble altar, gold leaf designs and stained glass windows, it is a popular attraction of Savannah. However, it is still an active place of worship that offers regular religious services, so respect is in order. You can visit as a tourist on weekdays from 9 am to 5 pm, but Saturdays and Sundays are reserved for services.
3

Mercer Williams House Museum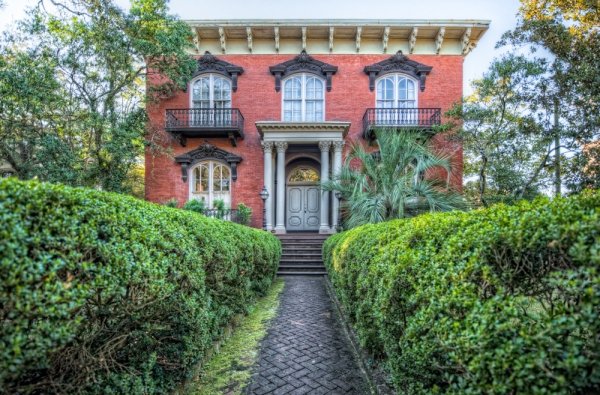 This house was a residence for two famous people: singer and co-founder of Capital Records Johnny Mercer, and antiques dealer Jim Williams. Jim Williams is a central character in the novel Midnight in the Garden of Good and Evil, written by John Berendt. The mansion is ornately decorated with 18th and 19th century furnishings, portraits dating back to the 1700s and Chinese porcelain. The upper floor is off limits, but visitors may explore the ground floor and visit the gift shop.
---
4

Owens-Thomas House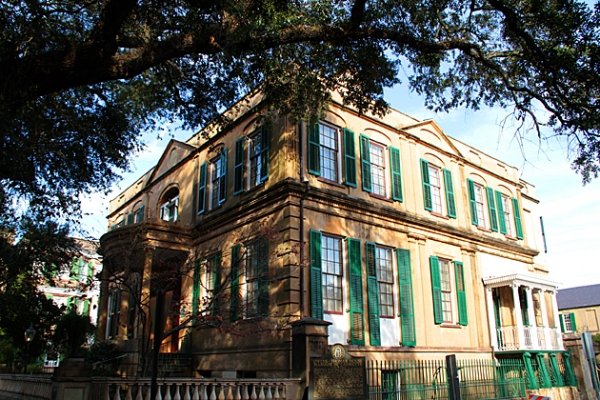 Known as a premier example of English Regency Architecture, the building itself is as important as what's inside. The museum is furnished with many pieces dating from 1790 to 1840, and reveals what life was like for the upper class in 19th century Savannah. The house-servant's quarters have slave artifacts as well. You can only visit the house on a guided tour, and you can purchase tickets for just the Owens-Thomas House or a combination ticket for admittance to other historic houses in the area.
---
5

Fort Pulaski National Monument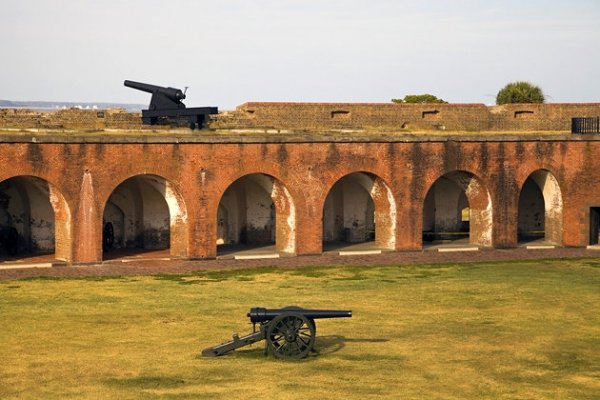 General Robert E. Lee was first assigned here after graduating from West Point. Located on Cockspur Island, visitors can explore the fort's towers, drawbridges, moats and ramparts. Re-enactments give a feel for real battles and events that occurred, and you can watch films about the fort in the visitor center, or there are ranger talks. Fort Pulaski, named for the Revolutionary War hero Casimir Pulaski, was the site of a significant turning point in the American Civil War, when the Union Army tested the rifled cannon, which rendered brick fortifications nearly useless.
---
6

Forsyth Park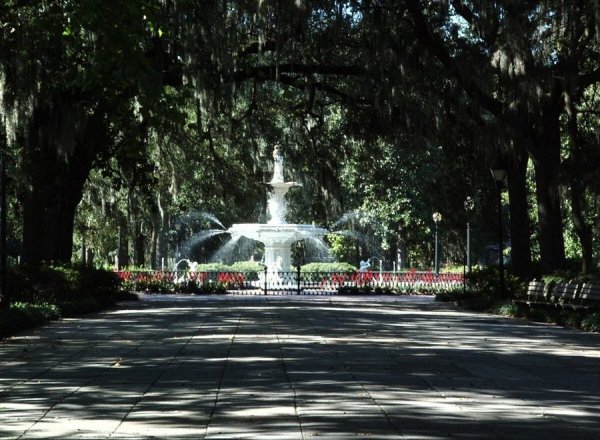 Find this 30-acre park in the middle of Savannah's historic district. While it's a great place just to sit and relax, it has plenty to see for the curious traveler. It's one of the favorite places to go in Savannah for residents and visitors. The hallmark of the park is the cast iron Forsyth fountain, added in 1858 and resembling fountains in the Place de la Concorde in Paris. There are memorials dedicated to the Confederacy and Spanish American War, a 300-year-old oak tree and a fragrant garden designed for people with limited sight but enjoyed by all. Take a fun trolley tour around the park to see all the attractions.
---
7

Savannah History Museum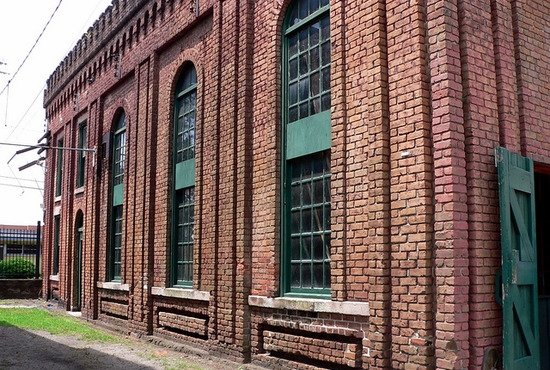 Some people enjoy Savannah for its rich history. If you're a history buff, this small but effective museum outlines Savannah's history from the time it was founded to the present day. It's a great place to get a little background on the many monuments, museums and historically significant locations throughout Savannah. Some of the highlights are one of Johnny Mercer's Academy Awards, one of the benches on which Forrest Gump told stories while he waited for the bus and a display on the Revolutionary War Battle of Savannah.
Savannah is a fascinating place and more intimate than some of the other great cities of the South. There's plenty of fun to be had. Who's been? Who's going?
---
Comments
Popular
Related
Recent