Birthplace of Harley Davidson, the home of Laverne and Shirley (who remembers that?) and Miller Beer, Milwaukee cuddles up to the shore of Lake Michigan. This advantageous location means visitors can not only enjoy urban pursuits but outdoor activities are but a short way off. Putting the leisure playground of the lake and its shores aside, let's take a look at some of the top attractions of Milwaukee.
---
1

Must-see Milwaukee Art Museum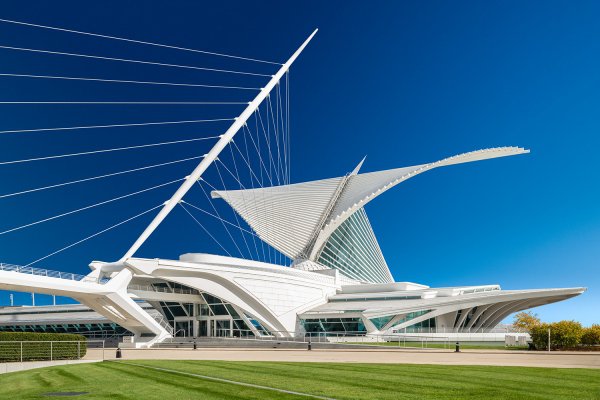 When you draw up your list of things to see in Milwaukee be sure to include the Milwaukee Art Museum, a fabulous building with 9-feet tall vaulted glass ceilings, a marble facade and gleaming white suspension bridge that affords visitors spectacular lake views as they climb four floors of art displays. Even people only mildly interested in art will love this museum, which showcases more than 20,000 pieces of art. Although predominantly known for its wonderful pieces of American Art, the museum also exhibits paintings from the 15th century and artifacts from antiquity.
---
2

Take a Stroll in Lynden Sculpture Garden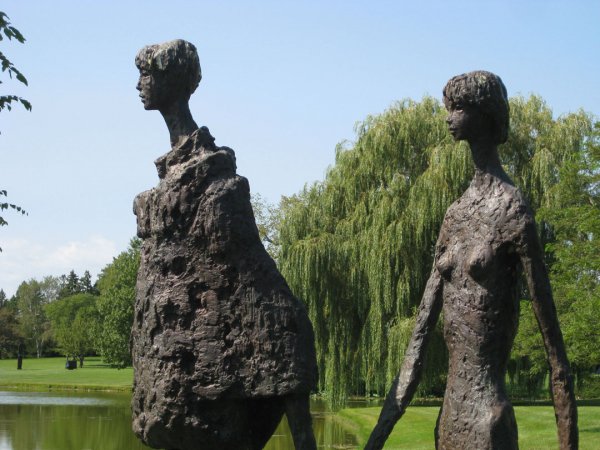 On a hot day in summer, there are few better than Lynden Sculpture Garden. Covering some 40 acres of park, lake and woodland, the gardens display more than 50 enormous sculptures. This man-made landscape was designed to enhance people's understanding and appreciation of art and environment. There are no signposted trails leading visitors to "the best bits" - you are left to explore and discover on your own, which is far more fun. Stroll along one leafy lane and you'll be confronted by a cow wearing a polka dot coat instead of traditional black and white fur. From a couple of bronze love-birds that are seemingly meandering hand in hand across the lush lawns to a pond full of jumping fish and turtles day-dreaming in the mid-day sun, Lynden Sculpture Garden never fails to surprise, astonish and inspire.
---
3

Roar with Lion Cubs at Milwaukee County Zoo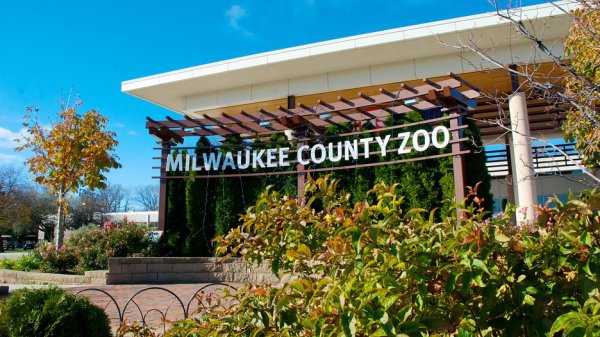 County Zoo is one of the best places to go in Milwaukee where you can please your inner child. Located a 15 minute drive out of the city, the zoo serves as home from home for hyenas, camels and a pride of cut lion cubs still learning how to roar. Milwaukee County Zoo houses more than 2,500 animals in its 300-acre grounds, attracting thousands of visitors from around the globe every year. Animals are not the only attraction - there are multiple activities visitors can enjoy, including zip lines and high rope courses, not to mention camel rides for the bravest among the tourists.
---
4

Take a Tour of Miller Park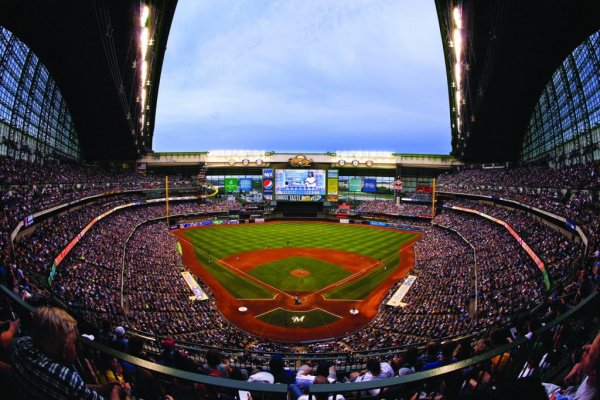 If you are fortunate enough to arrive in Milwaukee during the baseball season, you'll probably find yourself cheering with thousands of like-minded people, when Miller Park's five sausage mascots take to the field to run their famous race. For a real insight into what it must be like to be a team member of the Milwaukee Brewers, join a guided tour that will take you behind the scenes of their state-of-the-art stadium. The tour includes players' dressing rooms, the clubhouse and press box. It doesn't matter whether you like baseball or not, the stadium's architecture alone is worth a visit and a must-see attraction, even for football fans.
---
5

Sipping Martinis at the Safe House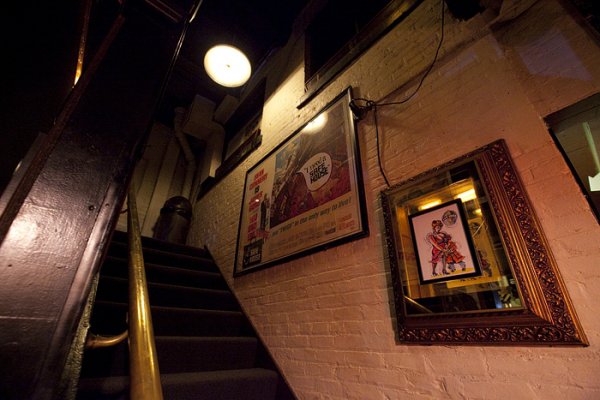 All this roaring with lions and cheering for sausages makes a girl long for a restaurant where she can rest her weary stilettos and order a dry martini. Unfortunately, the Safe House will only let diners in if they know the password. Seriously! Founded in 1966, the Safe House restaurant requires hungry customers to sit through multiple tests and perform a series of weird tasks which diners already sitting inside the restaurant can enjoy watching. Every wall, nook and crack in the ceiling allows your fellow diners to see what kind of a spy you'd make. Mirrors that will show you in an unflattering light and trick doors all have one aim: to entertain guests already sitting at their tables waiting for their food. According to the History Channel, the Safe House is one of the best secret places to visit in the US. Having already starred as the background for movies such as "Major League", the Safe House is bound to make an appearance in a famous British movie franchise one of these days. Here the preparation of "shaken, not stirred" martinis involves a pneumatic tube that circumvents the whole restaurant, before vanishing through a secret door and disappearing into a phone booth that will ask you for a quarter. So don your best Octopussy outfit, attach yourself to the arm of the hottest Mr. Bond you can find at short notice and dine at the Safe House in Milwaukee.
---
6

Catch a Performance at the Fireside Dinner Theatre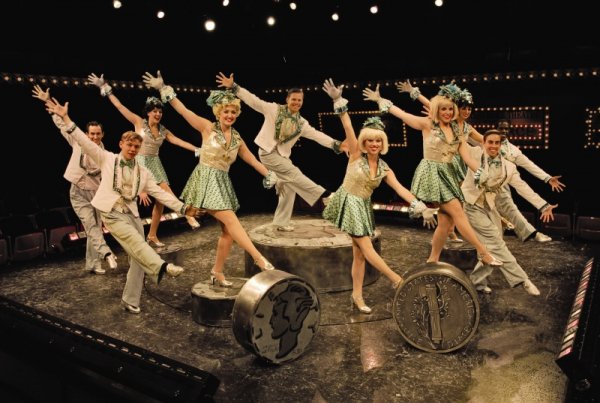 Of all the great attractions in Milwaukee, the Fireside Dinner Theatre may just be the icing on the cake. It ranks as one of the premier dinner theatres in the Midwest, boasting not only superior cuisine and very friendly staff but also a star-studded Thursday night buffet that will stay in your mind - and potentially on your hips - for a long time to come. Most of the theatre's performers come from New York City, so there's nothing "amateur dramatics" about the shows you'll see. Top quality acting, dancing and singing, fabulous sets and brilliant shows make this a must-visit Milwaukee attraction.
---
7

Visit the Domes at Mitchell Park Horticultural Conservatory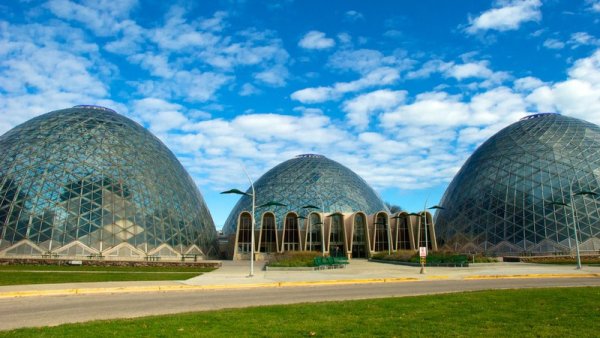 The three domes you'll see at the Mitchell Park Horticultural Conservatory may look like stunning pieces of modern architecture and living landmarks worthy to appear on stamps but they are actually more than 60 years old. The domes aren't former sets for an early Sci-Fi movie but house a multitude of plants and flowers sourced from around the globe. The domes are great to visit at any time of the year, as there's always something in bloom or about to burst out of the soil. Each dome showcases different habitats. The Floral Show Dome is dedicated to exhibitions and flower shows, staged five-times a year with seasonal themes that range from Halloween and Christmas to historical or fantasy subjects. Even if you're not a hobby gardener, Mitchell Park Horticultural Domes are one of the best places to visit in Milwaukee.
Let's now hand it over to Milwaukeeans (is that the right word?) to tell us about other great places to visit in Milwaukee.
More
Comments
Popular
Recent