I never realized there were so many heart-shaped lakes in the world. You can find them on every continent. Some are very distinctively heart shaped, while others you have to work a little to see the shape. These are features that are best seen from above,because as with all lakes, the shape is not discernible at ground level. Let's take a look at some of the world's most distinctive and best heart-shaped lakes.
---
1

Heart Lake, Canada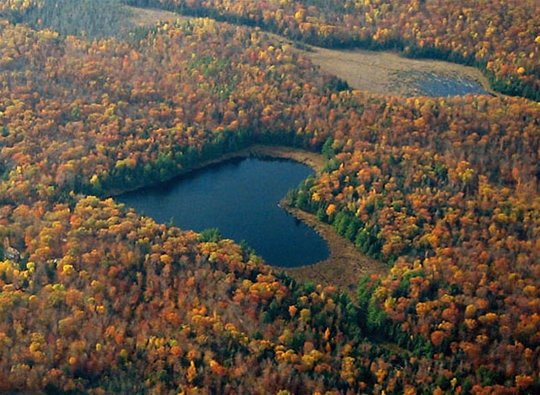 One of the loveliest heart-shaped lakes is the aptly named Hart Lake in Canada. Lying in the eponymous conservation area in Brampton, Ontario, the lake is popular with the locals. To maintain the beauty of the area which offers numerous hiking and biking trails, as well as swimming, local school children plant trees.
Art.
"Heart" or "Hart"? Surely it's either one or the o...
---
2

Lower Chicago Lake, USA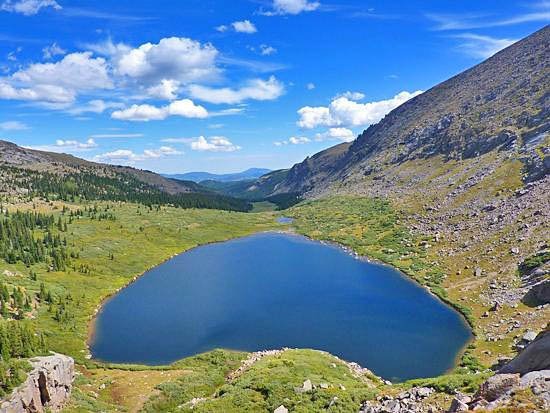 I was interested to learn that the Chicago Lakes are actually in Colorado. It gets even more confusing because the closest town is Idaho Springs, in the Mount Evans Wilderness – so that's Chicago, Colorado and Idaho all in one location. Anyway, enough of that. The heart shaped lake is the smaller of the Chicago Lakes and is at a lower elevation than Upper Chicago Lake so you can stand at Upper and view the heart shape of Lower.
Trendinig Stories
More Stories ...
3

Lac Du Montagnon, France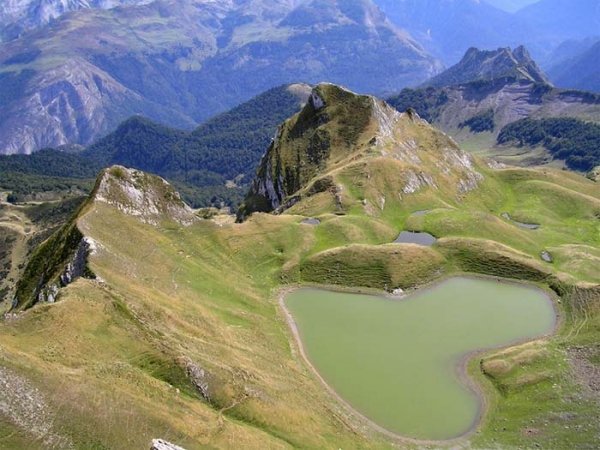 This lovely heart-shaped lake lies high up in the Pyrénées National Park in France. It sits at an elevation of 2003 meters and the best view is from the top of Montagnon Iseye (2173m).
Art.
Is this a lake or a huge heart shaped bowl of pea ...
---
4

Rih Lake, Myanmar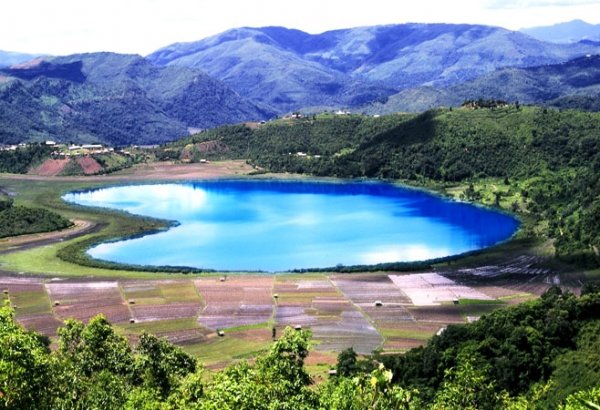 Myanmar's heart shaped lake is found in Chin State, in a valley between the Chin Mountains and the mountains of the Indian border. It is one of the prettiest spots in northwestern Myanmar and attracts a lot of tourists despite that it's quite difficult to get to.
Art.
Anatomically, it looks more kidney- than heart-sha...
---
5

Lake Borebukta, Norway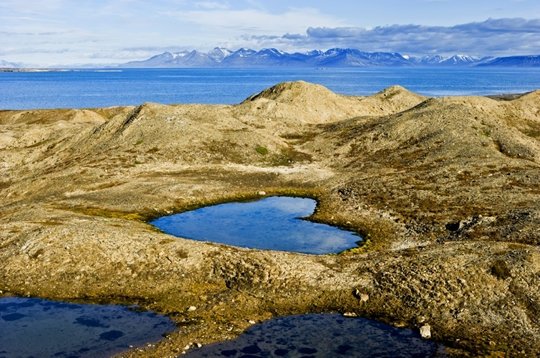 Unsurprisingly, Lake Borebukta is also known as the "Pool of Love". The lake emerged after a glacier melted and is beautifully surrounded by Arctic landscape. The lake is located in the Svalbard Archipelago, on Spitzbergen Island, Norway's largest island.
---
6

Buyuk Lake, Turkey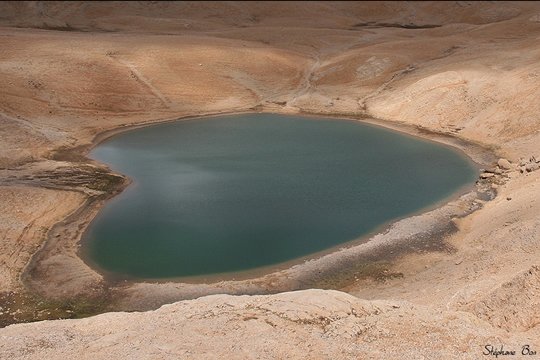 Buyuk is one of a few lakes shaped like a heart in Turkey (Narli Gol is another well known one.) Unlike Narli Gol which is a volcanic crater lake, Buyuk Gol was formed by landslides. Buyuk lies in Yedigoller National Park in Northern Turkey.
---
7

Trnovačko Lake, Montenegro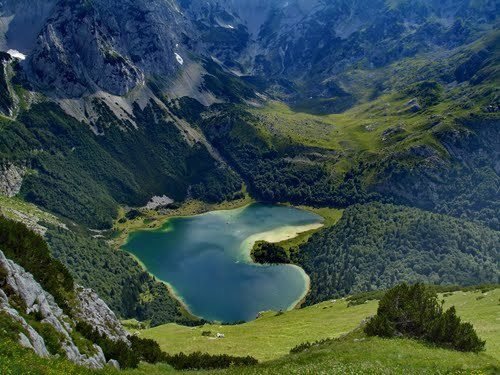 Known for its deep green-blue color, Trnovačko Lake is popular with summer hikers and campers who are drawn to the natural beauty of the small country of Montenegro. The lake is surrounded by huge rocky peaks that give it an amphitheater feel.
---
8

Eros Lake, India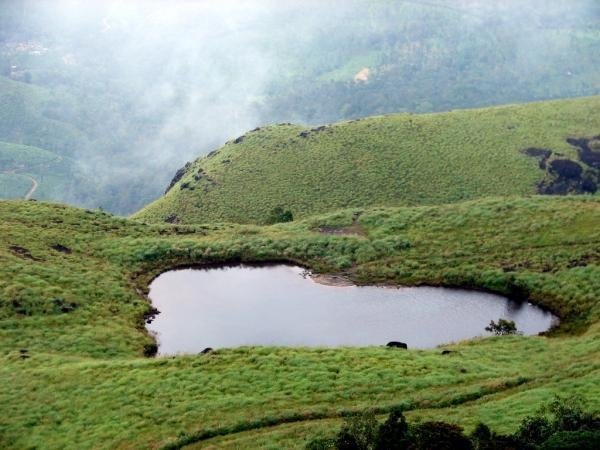 India's heart shaped lake lies at 1398 meters above sea level in the Western Ghat Mountains in Kerala. It is about halfway along the hiking route to the top of Chembra Peak and is a popular stopping off point. The lake is believed never to have dried up.
---
9

Heart Lake, Russia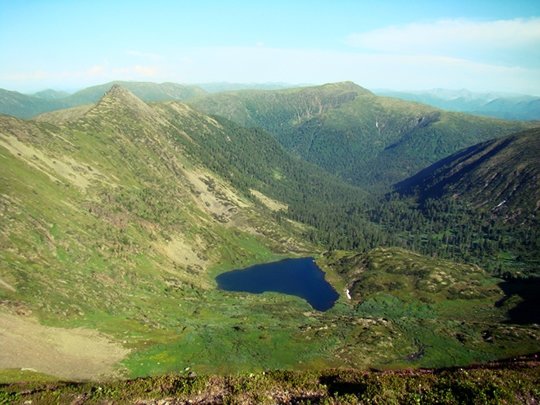 This darling little lake – about which few details are known – lies at the foot of Peak Cherskogo in the Chersky Mountains, not so very far from the massive Lake Baikal. If you want to climb Gora Cherskogo to view the lake, it's a 5-hour trek.
Heart-shaped lakes are among Mother Nature's most romantic creations. She sure does know how to make us smile. Would you like to visit any of these places?
---
Comments
Popular
Related
Recent