Who doesn't love spending an evening sipping drinks atop rooftop bars or terraces, while surveying city scenes? There's something cool, trendy and seductive about them. Most rooftop bars are inside world-famous hotels that have some uber-trendy bar to entice you in and to set them apart from other hotels. Relax, take a sip from your cocktail and soak-up the views from these enviable rooftop bars.
---
1

Altitude Sky Lounge, Marriott Hotel, San Diego, USA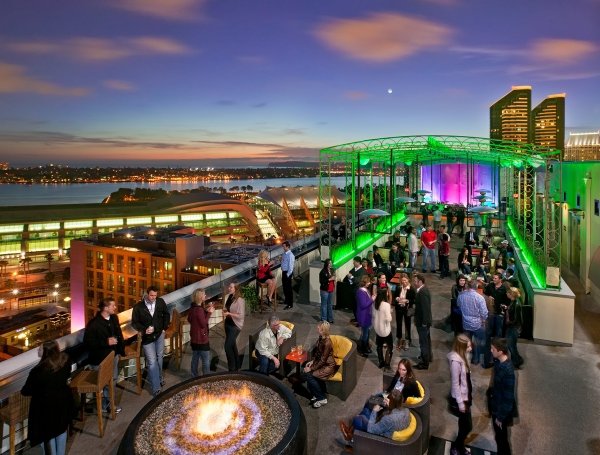 The Altitude bar is, as its name suggests, one of the highest rooftop bars in the Gaslamp district of San Diego. It isn't actually that tall at 22 stories, but given the propensity for Californian seismic activity and rigorous building codes in urban areas, it's tall for the region. Go on a night when rival baseball teams are playing, as you'll have direct viewing access into Petco Park (the city's baseball field)! The Altitude comes complete with fire pits, waitress service (avoid those long bar lines) and they opened up another section to enable better skyline views.
---
2

The Ides, Wythe Hotel, Brooklyn, USA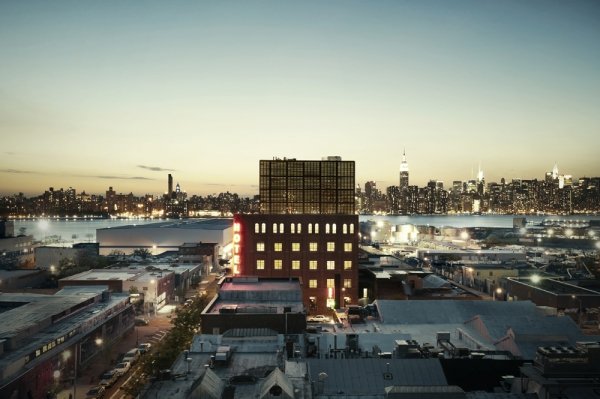 It's hard to select one rooftop bar in one of the greatest cities on earth (New York, baby)! If you want to get the most unobstructed, spectacular views of the Manhattan skyline at nighttime, I suggest heading to the Wythe Hotel, across the Williamsburg Bridge in Williamsburg, Brooklyn. There's no dress code, entry is first come first serve, the views across the East River are amazing, but their drinks can get a little pricey!
3

Sushisamba, Heron Tower, London, UK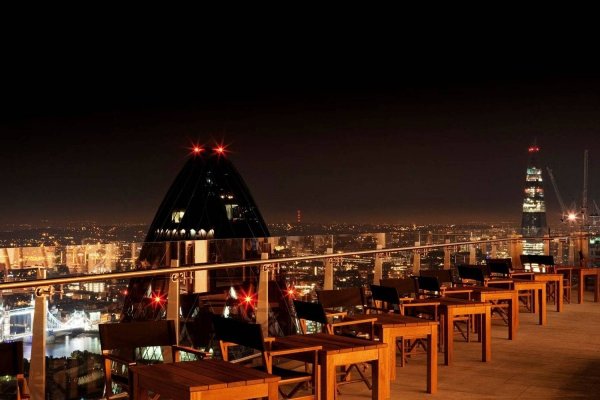 The only bar that isn't affiliated with a hotel, this bar is located next to a big bronze tree amidst unusual fusion fare, atop 38 stories in London's Canary Wharf. If the weather's treating you well (hopefully it's not raining), you might be able to sit outside and catch glimpses of the famous London Bridge, the Gherkin, The Shard and of course The Olympic Stadium, built for the 2012 Summer Olympics, all while sipping your expensive cocktails!
---
4

Hotel ME Madrid Reina Victoria, Madrid, Spain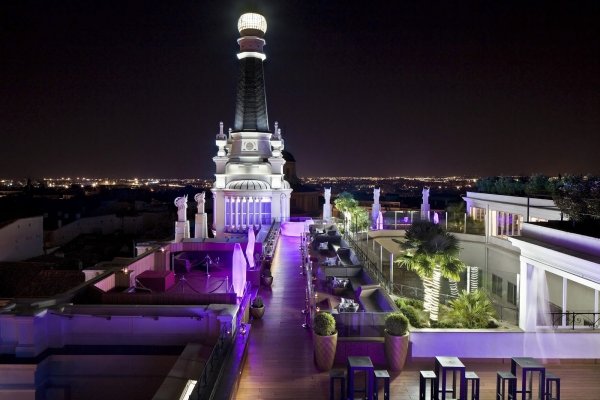 This rooftop bar is a chic hotspot in Madrid, partly because you ride in a private elevator all the way to the top, but you might just see some local celebrities too, while being surrounded by views of Madrid and the plaza below. You can spend a quiet afternoon here or wait for the evening when DJs spin. The bar is embedded into a broken stone wall, which is unusual. You can prop yourself there or relax on a leather sofa in the aura of hanging lights, which reflect the uniquely designed purple glass.
---
5

Palais Amani, Fez, Morocco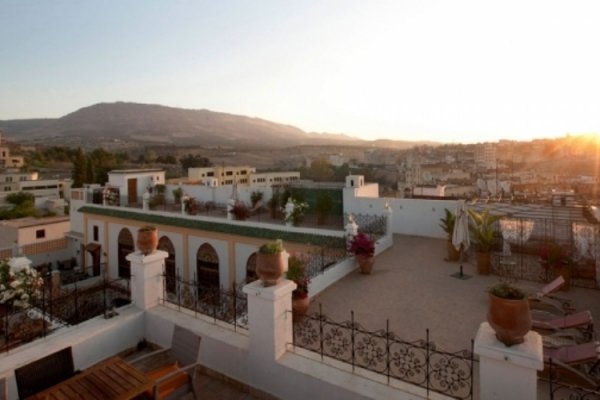 If you're looking for an unusual rooftop bar and happen to be in the ancient city of Fez, Morocco, look no further than the Palais Amani. It offers incredible views of the city and beyond to its medinas (historic quarters), which are on UNESCO's World Heritage list, for Fez has monuments dating back to the 13th century. Housed in a former palace, this hotel provides a fantastic rooftop bar, best sampled at sunset with a mojito in hand.
---
6

Lebua Sky Bar at State Tower, Bangkok, Thailand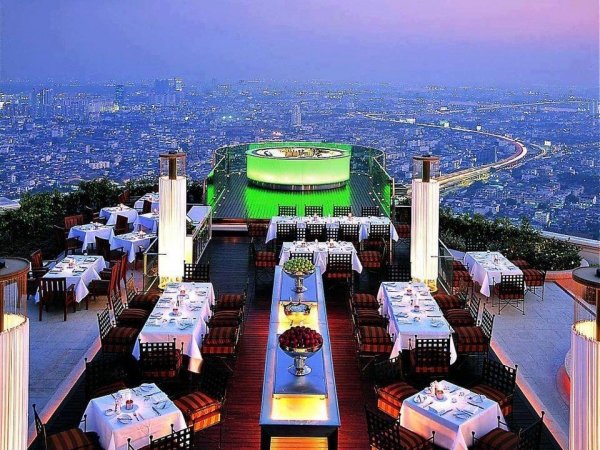 A must-see if you're in Bangkok, Lebua is one of the tallest rooftop bars in the world (the tallest is the OZONE in the Ritz, Hong Kong, at 118 stories high). Lebua Sky Bar sits suspended over the city at 50 stories high and has received numerous international accolades. The modern island bar changes color every 90 seconds and is famous for the Hangovertini drink, created as a cocktail for the cast of "The Hangover Part II" that stayed at Lebua; it's now Thailand's signature drink!
---
7

Aer Lounge at the Four Seasons Hotel, Mumbai, India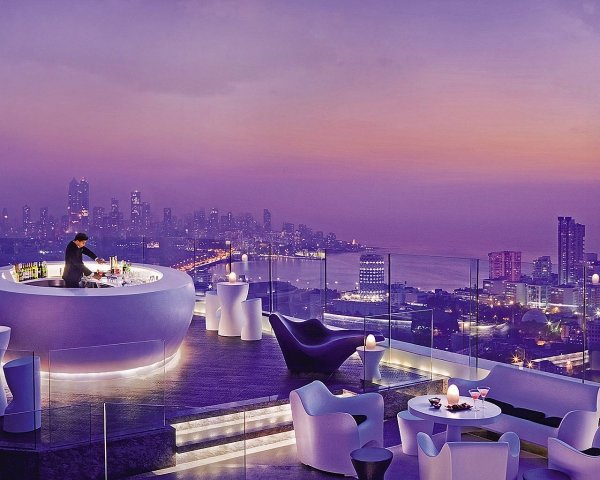 Aer Lounge spans the entire roof of a luxury hotel chain, The Four Seasons, so you know it's going to be stylish. Perched on the 34th floor in the emerging financial district of Mumbai, you can sip champagne cocktails, gaze across the Arabian Sea and soak up the city views. They have a DJ spinning funk and house music – if that's your thing – and a canopy and wind screen for protection during monsoon season. That's pretty accommodating, if you ask me!
There you have it, some enviable rooftop bars you've got to check out, if you're ever in the vicinity. With so many to choose from, it's hard to nominate just one for each city on the list. Do you have a favorite rooftop bar you frequent?
---
Comments
Popular
Related
Recent