There's an increasing number of rooftop restaurants in the world and many of them are just too good to be true. Rooftop restaurants used to be a phenomenon seen mostly in big cities with impressive skylines, but the concept is becoming more and more popular in beach towns as well, where diners have stunning views of the ocean. On your next trip, be sure to be on the lookout for them! These are 7 of the most beautiful rooftop restaurants in the world.
Table of contents:
1

360 Istanbul Restaurant & Bar, Istanbul, Turkey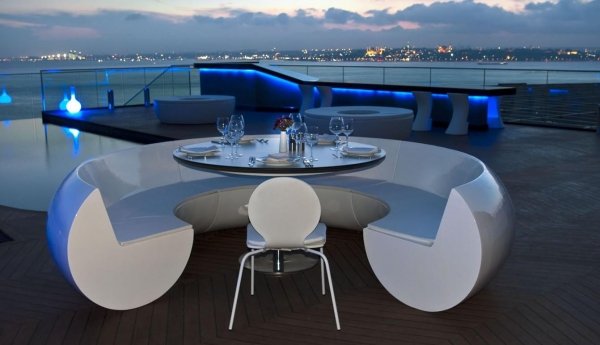 According to locals, 360 isn't only the best rooftop restaurant in Istanbul; it's one of the most beautiful rooftop restaurants in the world. This multiple-award winning restaurant has floor-to-ceiling glass walls that open up into an open-air restaurant during warm nights. It's trendy, it's hip and it's sophisticated. In addition, you'll get to enjoy delicious Turkish mezzes while sipping on a cocktail and admiring the view of the city of Istanbul.
2

Aer Lounge, Mumbai, India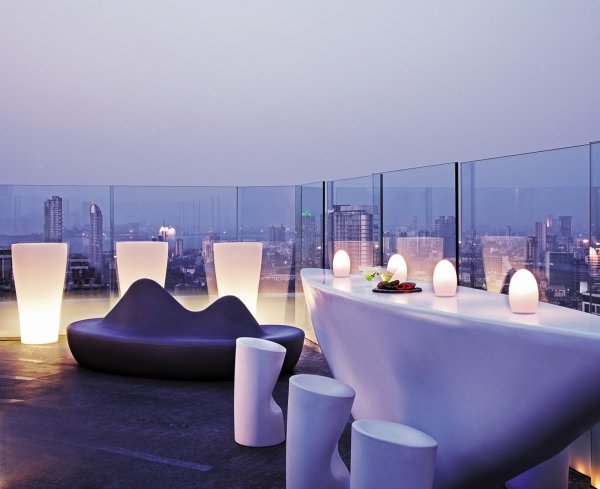 Mumbai has many different faces, and the scene of the rich and famous is one of them. Aer Lounge is the city's highest rooftop restaurant and is situated on the 34th floor of the Four Seasons Hotel. Pure luxury! The chef serves international tapas in a chic, but relaxing atmosphere. You won't notice any of the traffic jams that are going on underneath your feet.
3

The Press Lounge at INK48 Hotel, New York City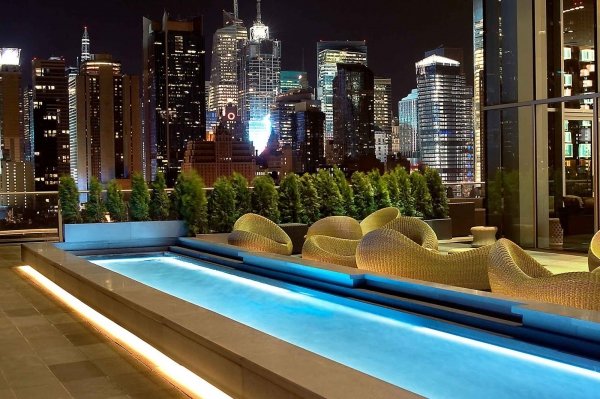 A list of rooftop restaurants wouldn't be complete without a New York City pick. And let's be honest, there are not many skylines as pretty as the Manhattan skyline. The Press Lounge is situated on the 16th floor of the INK48 Hotel in Brooklyn. You can stop by for a cocktail and some light snacks. Since its opening in 2010, it's been featured in many magazines, so it's definitely worth a visit on your next NYC trip.
4

KU DÉ TA, Singapore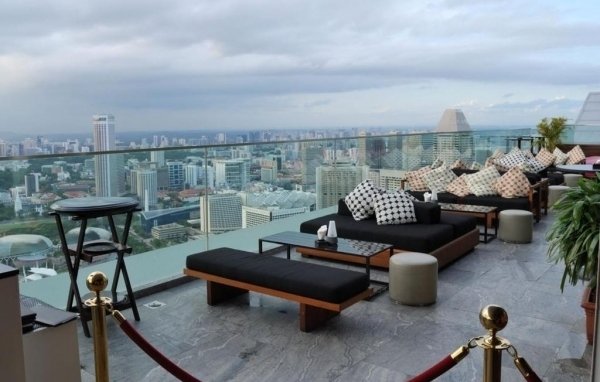 If you're scared of heights, you might want to skip this one. At 650 feet high, it's a unique experience to wine and dine here. KU DÉ TA is open around the clock and serves anything from brunch to dinner and cocktails. Think modern Asian cuisine with fine international influences for dinner, while brunch is kept traditional with pancakes and French toast.
5

Sirocco Restaurant, Bangkok, Thailand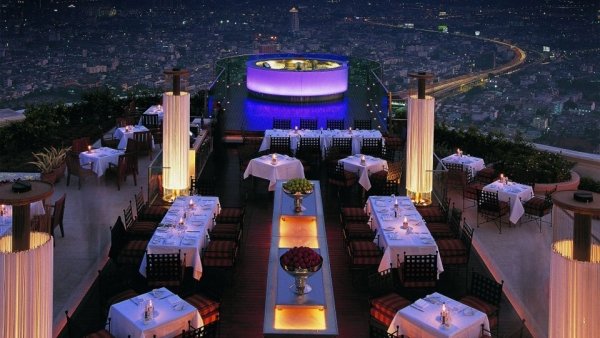 The highest rooftop restaurant in the world is on top of The Dome at State Tower in Bangkok. Being on the 63rd floor, it offers guests the best 360 degree views of the city. Going to Sirocco is a once in a lifetime experience, and not only because of its price class. There's a tasting menu, but you're also welcome to order à la carte or hop in for some fancy cocktails.
6

Skyline Rooftop Bar, Venice, Italy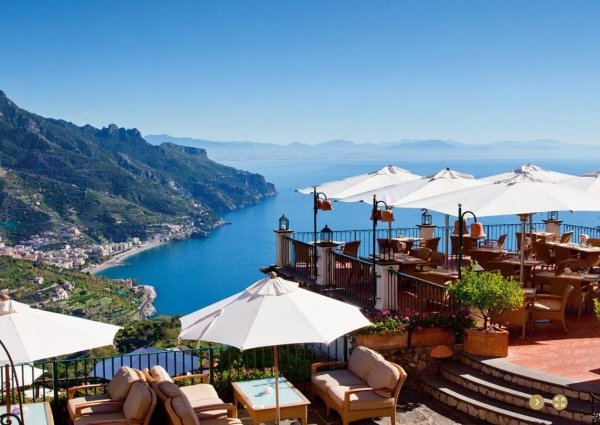 Ah, the romance of Venice… The Skyline Rooftop Bar is situated in the Hilton Hotel; however, it offers affordable fare. Nevertheless, it's still a sophisticated and chic bar to go to, as this venue is famous among locals. Italians like to dress up when they go out, so don't be shy and put on those high heels and sexy dress.
7

STK Rooftop, New York City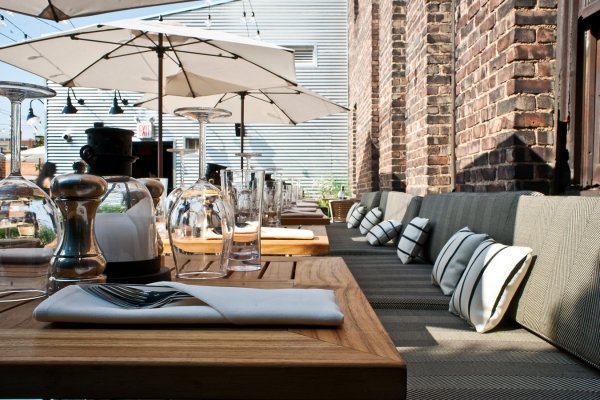 The Meatpacking District in New York City is all about nightlife, so it's to no one's surprise that a rooftop restaurant and bar would be opened here. STK Rooftop is situated on the fourth floor, and while this may seem rather sad to you, it's a great place to devour naturally raised meats from under your umbrella on a comfy couch. It's casual yet sophisticated, and worth a visit while exploring the Meatpacking District.
As you can see, rooftop restaurants come in all shapes and sizes. Some of them are very chic and pricey, while others are casual and affordable. Those warmer days are coming, so look up a rooftop bar or restaurant in your area, and get ready to relax and enjoy life. Are there any rooftop restaurants or bars where you live?
Please rate this article