I recently took a trip to New Mexico and absolutely loved it! That area of the country might not be what you think of when you're planning a vacation, but you should totally get down there and see the sights. There is a lot of history there so you can see all sorts of things from bygone eras. The beauty of the dessert is hard to match and smell of sage in the morning is something you'll come to love as much as I did. Here some top attractions that you shouldn't miss while you're there.
---
1

San Miguel Mission, Santa Fe, New Mexico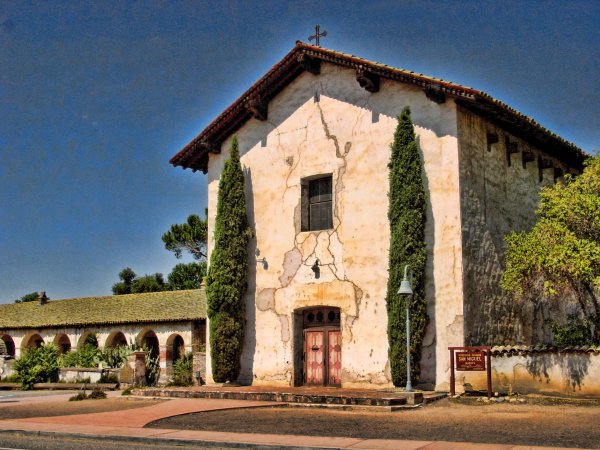 This is the oldest continuously operating church in the United States. It only costs a couple bucks to get in and the life that's contained within is so worth it. The church is still used for worship, but is open during off times. You can tour the entire thing and marvel at the age of the beams and the artifacts inside. Just around the corner is the oldest house in the United States, which is something you shouldn't miss either.
---
2

Sonora Desert Museum, Tucson, Arizona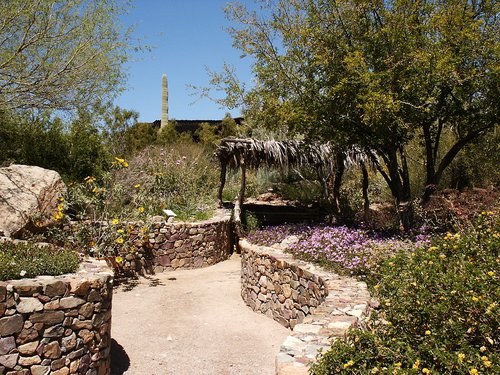 If you want to learn more about the flora and fauna that makes the dessert its home, this is the place to do it. The partially outdoor, partially indoor museum gives you a glimpse into the kinds of animals you can see in the desert, which includes lizards and Gila monsters. You'll also get to see and learn more about cacti of all types.
3

San Francisco De Asis Mission Church, Taos, New Mexico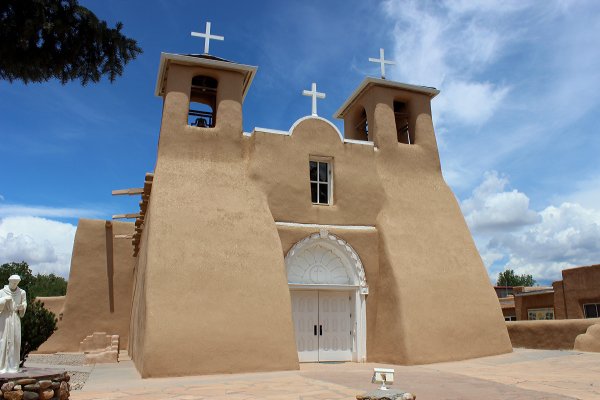 You can see this famous church in a Georgia O'Keefe painting and it's even more breathtaking in real life. It sits in a semi-abandoned city square that you can imagine once being full of life. The church is still used for worship and doesn't allow photographs inside. However, the stunning architecture and the beautiful surroundings will be forever etched into your mind. This is not to be missed!
---
4

White Sands National Monument, Alamogordo, New Mexico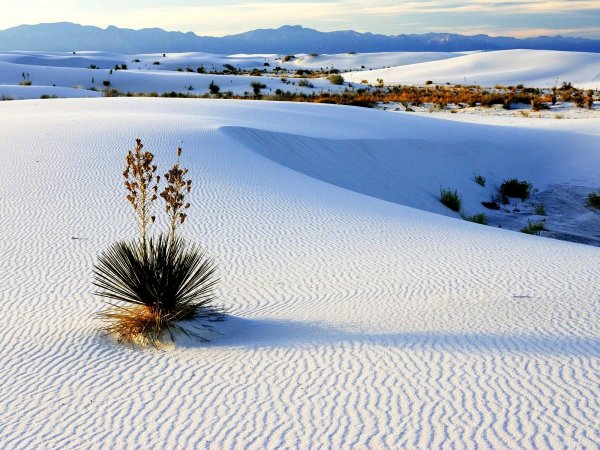 Made up of natural white sand that will take your breath away, this monument is the perfect southwestern escape. You can play on the sand and many visitors like to ski or slide down on boards or sleds. The park also features organized activities for families and couples spending time in the area. If you want some great photo ops, this is the place to go.
---
5

Wupataki National Monument, Flagstaff, Arizona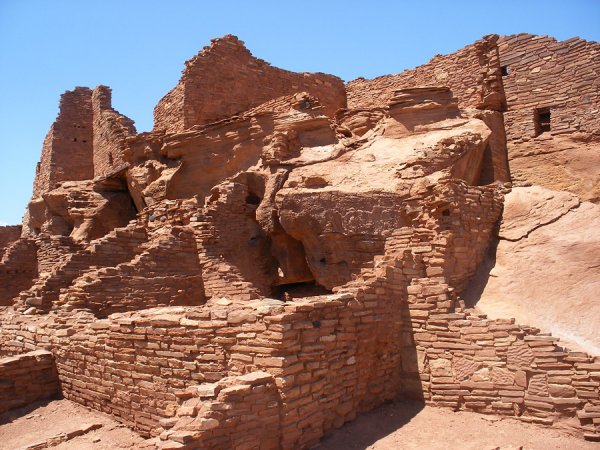 One of the most well-preserved Pueblo ruins, the Wupataki is easy to get to and will let you see inside the lives of Native Americans from years gone by. You can walk through the ruins and see inside the rooms while you imagine how it was to live there. The surrounding area is beautiful and you may never want to leave.
---
6

Carlsbad Caverns, Carlsbad, New Mexico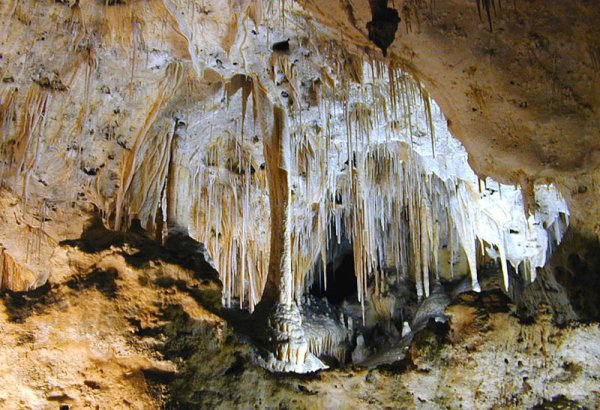 Taking a walk down, down, down is always a fun adventure and these caverns are a must on your itinerary. The "Big Room" is lighted so you can see how the cave has formed over the years. You can wind your way through the underground caverns and take as many photos as you want.
---
7

Grand Canyon, Arizona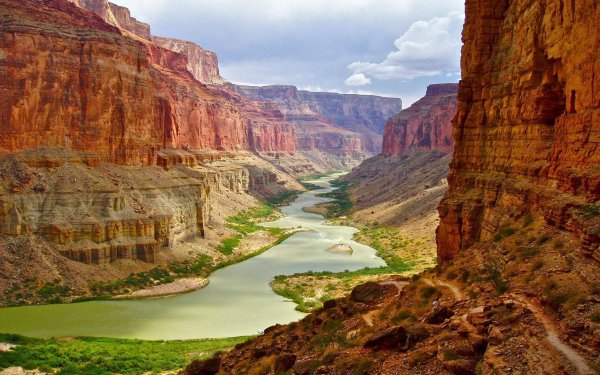 Of course, no trip to the southwest would be complete without a visit to the Grand Canyon. This awe-inspiring canyon is something to see, for sure! Stand at the top and see just how far down the canyon goes. You can also take hikes or horse rides down into the canyon if you want to see more. Don't forget your camera – you'll definitely want a selfie here!
Have you ever been to the southwest? What were your favorite attractions?
---
Comments
Popular
Related
Recent