I think sometimes it's fun to have a theme to your travel and if you're a fan of things that make you scream and get your heart racing, there are some great destinations for horror movie fans. It should follow that the locations where movies were made are just as creepy as the movie and be so evocative as to rekindle the emotions that a good horrorfest gives rise to. So many movies are shot in studios these days because they require special effects, but there are destinations for horror movie fans featured in some classic and creepy box office hits.
---
1

The Isle of Skye and Plockton, Scotland (from the Wicker Man)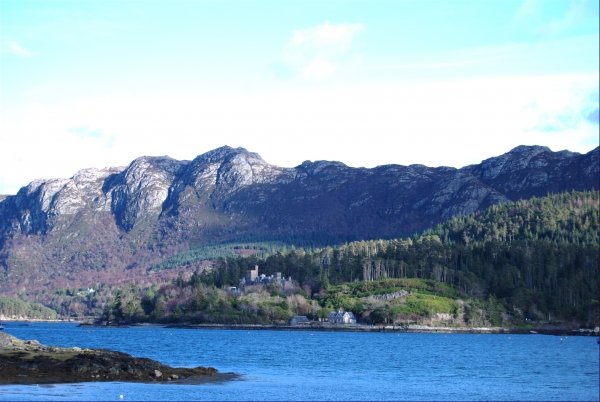 The Wicker Man has a gruesome plot in which a police sergeant begins to track the paranormal disappearance of a schoolgirl, only to become trapped in a pagan labyrinth in a creepy and desolate Hebridean isle of Scotland. Though Edward Woodward movie was filmed in a number of locations around Scotland, much of the film was shot near Newton Stewart, making it one of the great destinations for horror movie fans to visit. Newton Stewart is also known for its brilliant hiking trails around Galloway and Dumfries. But for those who wish to visit the film's Summerisle featured in the very beginning, with its sharp jagged mountains and the mouth of Loch Carron, you can get your creepy kicks around Plockton or Skye. (p.s. the Edward Woodward version is so much better than the Nicolas Cage version)
---
2

Bishops Park, England (from the Omen)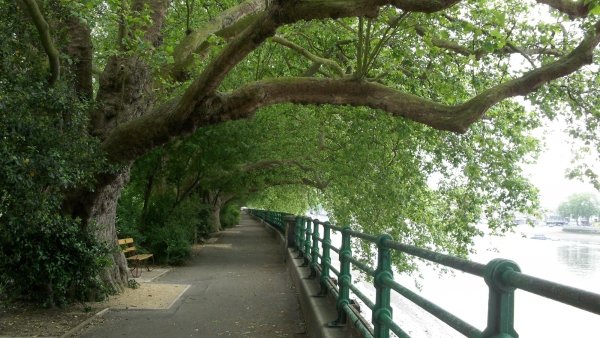 Enter Bishops Park in London and skip merrily down the same cobbled pathway where Robert Thorn is warned by Father Brennan that his son is a violent demon. Continue on to All Saints Fulham, where Brennan is later freakishly struck down by a lightening rod during a rainstorm. As you walk in the characters' footsteps, you'll surely hear the heavenly choirs of All Saints' growing church community, which will make the journey all the more goosebump-inducing.
---
3

The Stanley Hotel, USA (from the Shining)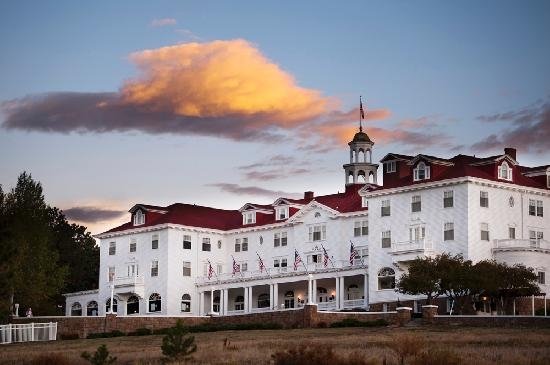 The Overlook Hotel, setting of Stephen King's arguably most frightening and iconic novel, The Shining, was inspired by The Stanley Hotel in Colorado. This 140-room neo-Georgian hotel in Estes Park lies on the foothills of the looming Rocky Mountains, making the real-life setting a great inspiration for King when he stayed there in 1973. Though Stanley Kubrick, who directed the film adaption, chose to let Torrance get a rabid case of cabin fever in Timberline Lodge near Portland, Oregon, The Stanley Hotel takes advantage of their novel-based reputation by taking tourists on ghost tours across the creaky wooden floors of the old historic hotel at night.
---
4

Venice, Italy (from Don't Look Now)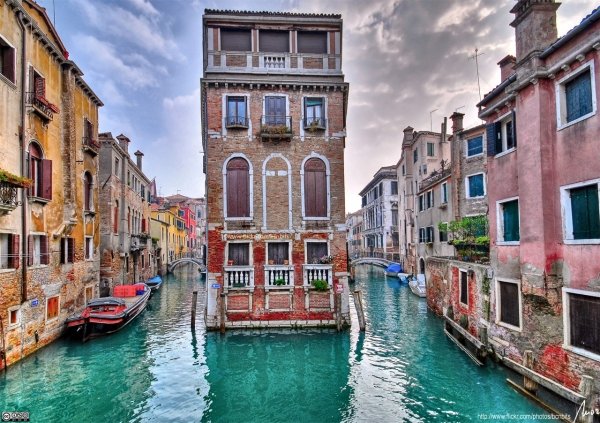 If your daughter drowns off the coast of La Serenissima during Venice's infamous "high water" off season, then don't be surprised if her ghost haunts you through the winter mist of Venice. Julie Christie and Donald Sutherland in Nic Roeg's Don't Look Now can testify – being haunted through your grief ain't no picnic. The flooded streets of the Acqua Alta are a sight to see, but they might make for some creepy corpses coming back to life from the water's depths and shrouded mist. Lost souls, both alive and dead, roam through the whole of Venice, so you'll be sure to spot scenes from the film amongst the city's famous canals. If you're really looking to feel at home in the thriller, the Bauer Il Palazzo and the Hotel Gabrielli near Piazza San Marco were featured as the fictional Europa Hotel's interior and exterior.
---
5

The North York Moors, England (from an American Werewolf in London)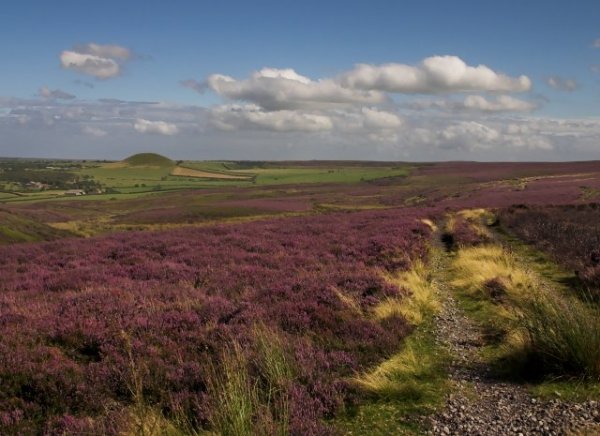 England's sinister moorland has always been one of the most supernatural destinations for horror movie fans. The moors have a history of cropping up in literature and film...and for good reason. Whether in the English moorland of Devon (Dartmoor and Exmoor), where Holmes and Watson nearly lost their marbles at the provocation of a spectral hound; or in the rolling fogs of Whitby, the infamous gothic setting for much of Bram Stoker's Dracula; or in the Yorkshire Moors through which the hardened-hearted Heathcliff sulked in Bronte's Wuthering Heights, it's safe to say that the moorlands are unsafe settings, perfectly eerie for ghoulish books and film. The Yorkshire Moors also serve as the moors of John Landis' An American Werewolf in London, a 1981 cult classic, in which a werewolf from the North York Moors National Park attacks a pair of American students who dare to enter the misty moors at night.
---
6

Fort Point, San Francisco (from Vertigo)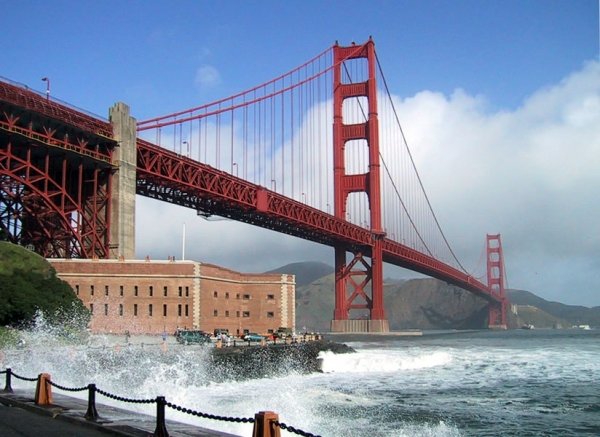 This psychological thriller takes shape at Fort Point in San Francisco, where Madeleine, the possessed housewife, attempts to commit suicide by throwing herself from the port. You can follow her failed attempt by driving down the 17-Mile Drive, where Madeleine and Scottie cruise the seaside strip after he rescued her. Continue on to Mission San Juan Bautista, where Madeleine succeeds in her second attempt to end her life by jumping from a bell tower, the only thing you won't find in the mission's gardens and church grounds, which are featured in the film. The tower was artificially created at Paramount Studios.
---
7

Antarctica (from the Thing)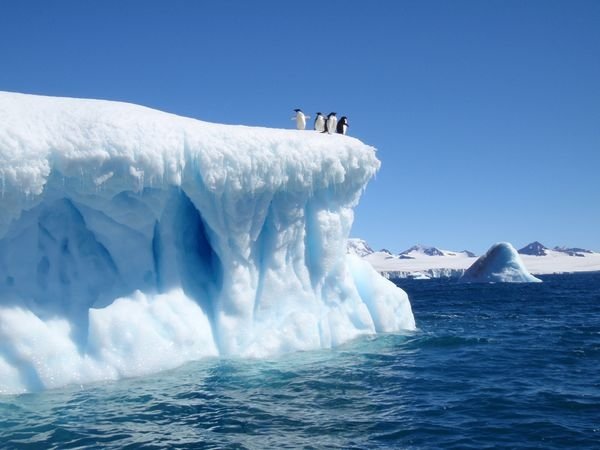 Though traveling to Antarctica in search of The Thing may be an unlikely pursuit, you can still dream, can't ya? Cruises do embark from Ushuaia (in Argentina), but they come at a price, so if you're an extreme fan or an extreme traveler – or both – you'd better start stashing some of your paycheck away now. With limited travel options to Antarctica, some tours allow visits to scientific research stations which resemble the US base featured in The Thing, the creature who somehow managed to sever heads which sprout legs and explode huskies to smithereens. As the most inhospitable continent on earth, Kurt Russell wasn't likely to survive John Carpenter's 1982 tale of the indestructible shape-shifting creature...and, perhaps, neither are you.
If these destinations where horror movies were filmed don't inspire you because your favorite gory or creepy film isn't featured, just go to IMDB and look up the filming location then take it from there. What your favorite horror movie?
More
Comments
Popular
Recent