7 British Foods Named after Places ...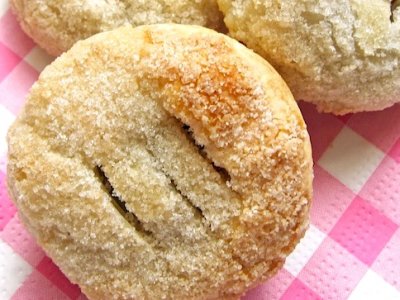 British foods have often been the source of fun. It has only really been since the late 70s that British cuisine was able to shrug off its very poor reputation. These days the restaurants, gastropubs and bistros can compete with anywhere in the world but whatever may be the latest fad, there are some British foods that remain steadfastedly loved by the nation. There are many British foods, possibly more than any other country of comparable size, named after places and for travellers it is almost de rigeur that when visiting these towns they should try the «real thing». Here are 7 British Foods Named After Places that every foodie should try when traveling in the UK.
Probably the most well know of cheeses across the world, Cheddar type cheese is now produced in hundreds of countries. It was actually first produced in a little village in Somerset in the South West of England. Visitors wanting to taste this British food not only get to try tasty cheese but can be awed by the village's setting in the Cheddar Gorge, the largest gorge in England. Cheddar is a major tourist destination.
You've probably never heard of an Eccles Cake. It is a round party case filled with currants and dusted with sugar. It was first sold commercially in the Lancashire (North England) village of Eccles in 1793. It's actually fairly unremarkable, as is the eponymous town and unlike most of the other British foods on this list does not enjoy Protected Geographical Status. This is probably because many other cuisines feature very similar items.
Of all the foods made in Britain, the Cornish Pasty is probably the one with the best story. The pasty is a pastry case filled with meat and root vegetables – usually beef, potatoes and swede (rutabaga). The traditional shape is a semi-circle closed by a large crimped edge. The story goes that the large crimp was for the Cornish tin miners to hold the pasty by to avoid getting their dirty hands on the pie itself. They'd eat the pasty and discard the coal-covered crimp. Historically, documents told that some pasties were main meal and dessert in one; meat and vegetables at one end, and fruit at the other, separated by a pastry barrier. (This is what is now claimed by the county of Bedfordshire as being a 'Clanger'). Cornwall is one of England's most gorgeous counties so definitely the best place to eat this iconic British food.
Now, you know we Brits are a bit eccentric so don't be surprised to find out this British food is not a cake. Pontefract cakes are in fact discs of liquorice. They are generally 2cm in diameter and 4mm thick. This yummy black confectionery is named for the town in Yorkshire, North England where they were originally made. If you are going to visit Pontefract you'll be in the region to access the stunning Yorkshire moors and interesting towns such as Leeds and Harrogate.
The name of this British food doesn't really give much of a clue as to what it is. Arbroath is a small town on the east coast of Scotland and a Smokie is a smoked haddock. The Arbroath Smokie enjoys Protected Geographical Status and today there are roughly 15 family firms who produce the fish to roughly the same methods used in Scandinavia. Arbroath makes a good base from where to explore the Scottish North Sea Coast, visiting towns such as Dundee, Aberdeen and St. Andrews.
A mainstay on pub menus the length and breadth of Britain, Lancashire hotpot is a dish of lamb (or mutton) in gravy topped with sliced potatoes baked in the oven. This British food is such a national staple that it even features in the 24 hour ration pack used in the British Army. Hotpot originated in the northern county of Lancashire during the Industrial Revolution. If you're going to eat it, head to Lancs and visit Manchester and the clutch of historical mill towns.
Another food made in Britain where the name leaves you wondering exactly what it is, Welsh Rarebit, is to all intents and purposes, cheese on toast. The name is known to have started as Welsh Rabbit (origin confirmed in 1725) from the times when the people of Wales were extremely poor. In England, rabbit was poor man's meat and as the impoverished Welsh couldn't even afford that, they had to make do with cheese. Visit Wales to not only eat Rarebit made with good cheese from Caerphilly but to enjoy a fabulous country of castles, mountains and stunning coastline.
This is just 7 British Foods named after places. Others are Dundee Cake, Stilton cheese, Cumberland Sausages, Kendal Mint Cake, Yorkshire Pudding and Bakewell Tart. I think, however, I will leave it up to you to discover them. Hopefully, you'll discover them on a visit to the places that bear the name.
Top Photo Credit: donutstodelirium.com
{{#comments_count}} Show Commnents ({{comments_count}}) {{/comments_count}}