As the capital city of Malaysia, the attractions of Kuala Lumpur are plentiful. It is a city of remarkable diversity and all the ethnicities blend to create a magical cultural patchwork. Yet, it has retained a hugely distinctive Asian identity. This is a city where skyscrapers built for commerce overlook tiny streets with shambolic stalls and stores, and where the artisan is a happy neighbor of the cyber revolutionary. An awesome experience awaits among the top attractions of Kuala Lumpur.
---
1

Petronas Towers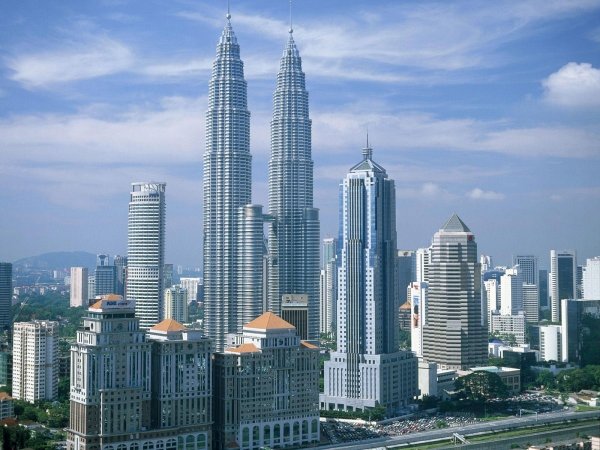 I have to start with one of the most recognizable attractions of Kuala Lumpur and that is the Petronas Towers. The iconic landmarks were the world's tallest buildings from 1998-2004, but now many have surpassed them. They do, however, still hold the record for the world's highest double-decker sky bridge which you can walk across between the two buildings. The view from the observation deck is to die for and needs to be seen both during the daytime and at night.
---
2

KL Bird Park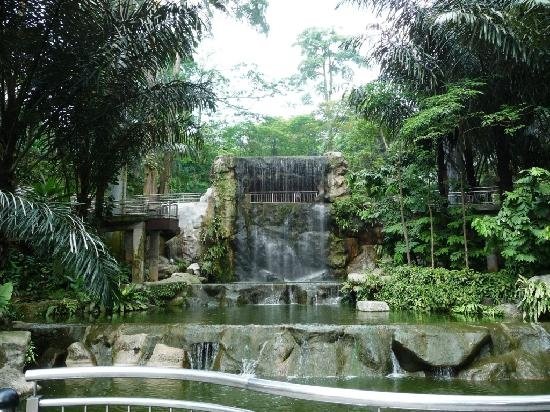 One of the most popular places to go in Kuala Lumpur, for both residents and tourists, is the magnificent bird park. Billed as the world's largest free-flight walk-in aviary, the bird park is as far removed from the city's hustle and bustle as you can get. And this is one of the great interactive experiences. The birds have grown used to human visitors and you can pose for photos with parrots and owls, feed toucans and parakeets, walk among peacocks and watch ostriches while flamingos and storks glide gracefully overhead. And if all that flight and color is not enough, the KL Butterfly Park is in close vicinity.
3

Islamic Arts Museum
If you love museums, put this on your list of things to do in Kuala Lumpur. Fairly new as major museums go, the Islamic Arts Museum only opened in 1998 and is situated in a lovely green open space, and conveniently close to the National Mosque. The collection is an amazing display of various Islamic cultures around the world, with one of the major attractions being the Ottoman Syrian Room. See galleries dedicated to Quran manuscripts, Chinese Islamic art, Indian Islamic art and Islamic architecture, as well as exhibitions of jewelry, glassware, ceramics, textiles and armory.
---
4

Berjaya Times Square Theme Park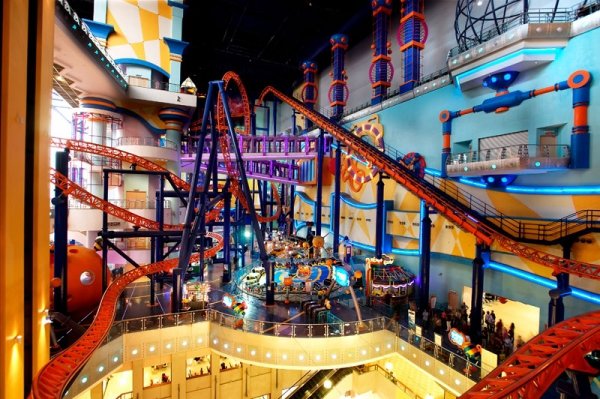 It's always a bonus when there's a theme park in the heart of a city, and Berjaya Times Square is the largest indoor theme park in Asia. It's one of the places to visit in Kuala Lumpur if you have kids with you (or your boyfriend keeps nagging!). Being indoor and spread over 3 levels, it is never going to be able to compete with the likes of the world's great outdoor parks, but there's plenty of fun for a day.
---
5

Little India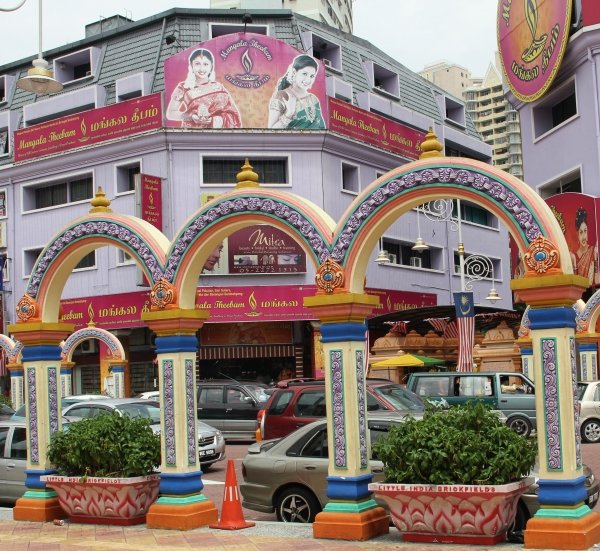 Like all major cities and capitals, Kuala Lumpur has its ethnic enclaves and one of KL's most colorful is Little India. Located in the district known as Brickfields, it is one of the smaller ethnic areas but there so much atmosphere and color packed in that you really can imagine you're in a Delhi back street during Holi. The smell of spices from the street food is tantalizing and the array of sari textiles is bewildering. Dance to the tabi rhythms or get a henna tattoo! Check at City Hall because there is a free guided tour of Little India.
---
6

Bukit Bintang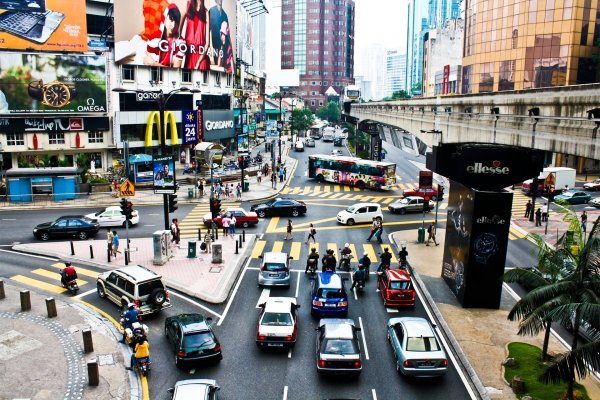 You can't visit any major city and not go shopping – right? Of all the places to go in Kuala Lumpur for shopping and entertainment it has to be Bukit Bintang. Located in the heart of the city's Golden Triangle, the area is a patchwork of ultra-modern malls and street vendors. Streets reminiscent of Middle Eastern souks full of tiny shops and stalls abut wide avenues with designer stores that would give the Champs Ėlysées a run for its money. You'll find Versace and Sephora here, but don't forget the local artisan tucked down Arab Street. There are plenty of options for food and refreshments, day and night, and Bintang Walk is where the city gathers to celebrate, so if you're in KL for New Year or St. Patrick's Day, be sure to join the throng.
---
7

KLCC Park

KLCC Park isn't just a green space to escape the city streets. KLCC Park, near to the Petronas Towers, is a tourist destination in its own right. It is great for all ages and is more than just a place to rest after a trip up the famous skyscrapers or a trawl around Suria KLCC Mall. Find a spot at noon or twilight to watch the water fountain ballet of the Lake Symphony, take a paddle in the tree-shaded wading pool to cool off your hot tourist feet, take a meander around the many and various sculptures, pop into the Masjid As-syakirin Mosque (remember your etiquette please!), find a pew and do a spot of bird watching or enjoy a coffee and snack at any of the open-air cafés.

There are plenty of things to do in Kuala Lumpur whatever your travel predilections. From mosques to modern museums, bird parks to theme parks, Chinese style banquets to Indian hawker fare, no one will leave KL shortchanged. Have you been?
---
Comments
Popular
Related
Recent