New York attractions with wheelchair access are hugely significant. The fabulous sights, monuments and history are some of the features that make world cities great, but to be truly great, they also have to be accessible to everyone. It is absolutely vital that our best city facilities are disabled-friendly which is no mean feat as so many US cities feature ancient buildings when the Americans with Disabilities Act was still centuries in the future. New York attractions with wheelchair access means everyone can enjoy the best of the Big Apple and appreciate what is so loved and admired. Here are 8 Wheelchair friendly places in New York:
1

The Statue of Liberty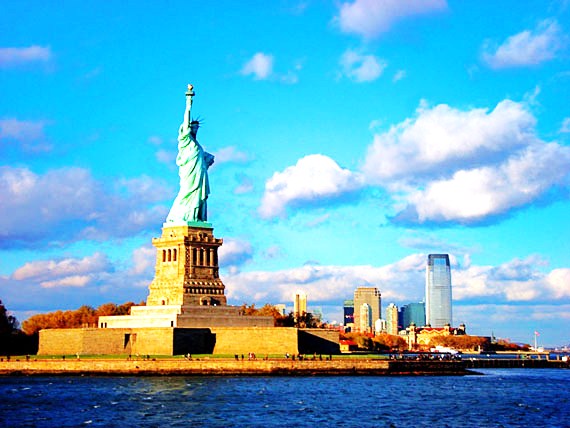 The enduring symbol of not only NYC but of the USA speaks liberty for all, so it is only right and proper that this has to be one of the top wheelchair friendly attractions of New York. Wheelchair users can reach the 86th floor observation deck in the elevator, but unfortunately, it is not possible to access the upper viewing platforms of the 102nd floor. Ellis Island is also wheelchair friendly.
2

Central Park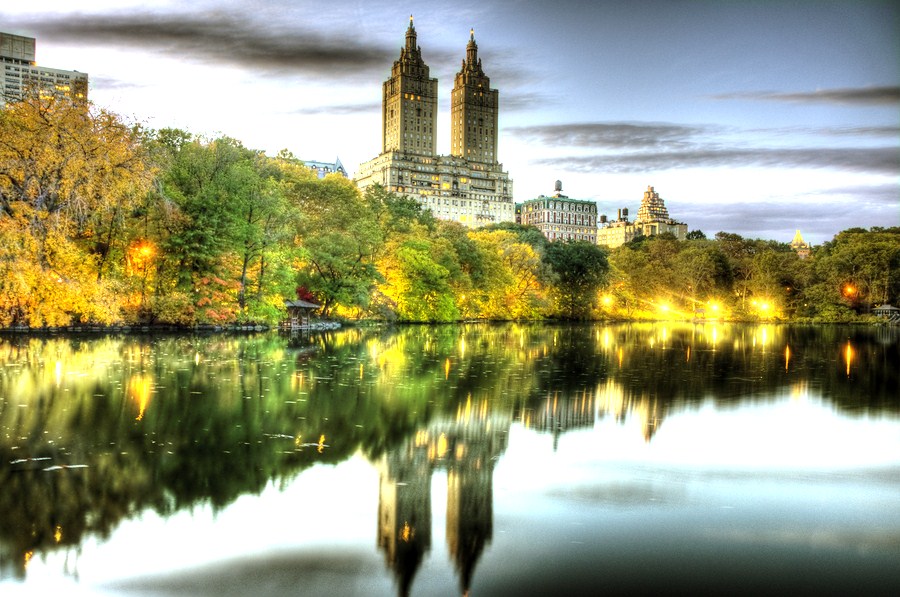 It might be a wide open space that you would automatically assume Central Park is one of the obvious disabled friendly attractions in New York, but there are a lot of different terrains throughout the park that means some areas are inaccessible. But, there are miles of trails, tracks and paved areas suitable for wheelchairs including the Strawberry Fields Memorial area and let's not forget Central Park Zoo. There is an excellent page on the zoo website giving full details of their attractions with wheelchair access.
3

Metropolitan Museum of Art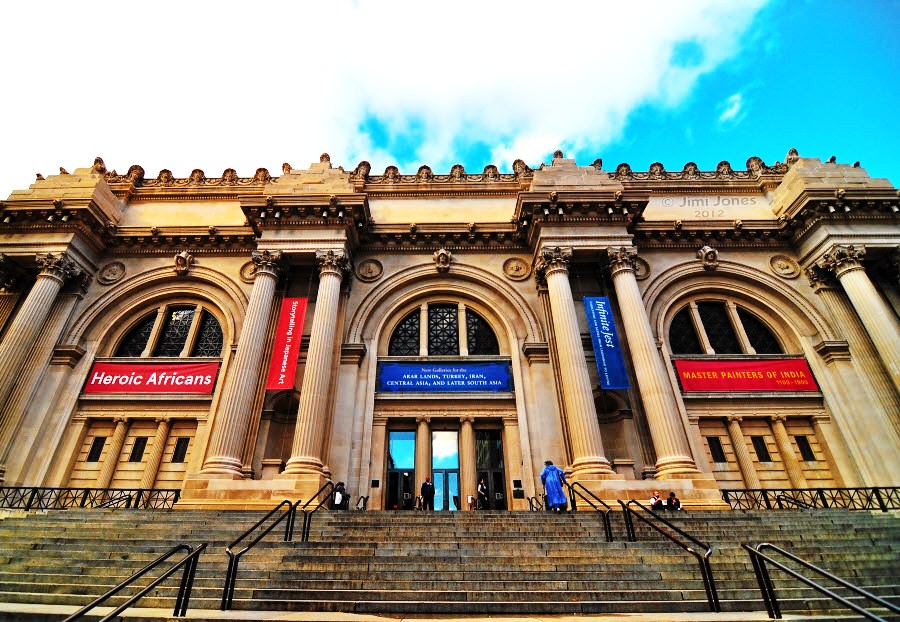 As one of the world's best museums, it is only right this too is one of the top wheelchair friendly places in New York. The fantastic exhibits are in large airy rooms meaning easy access and very easy viewing of the collections and treasures. The museum really looks after disabled guests - there are plenty of elevators throughout the museum and there are also assistive listening devices as well as real time captioning and sign language interpretation and large print for lectures and exhibitions. It should be noted though, the Cloisters has limited access for those with mobility issues.
4

New York Theaters

Broadway is one of the most exciting theater districts in the world and it is good to know that a number of theaters actively promote their disabled access. Broadway theatres are old buildings, short on space, packed tightly together and not easily modified but, some guarantee wheelchair access. These are the Schubert, Majestic, New Amsterdam, Nederlander and the five owned by the Jujamcyn group. Look out for those that offer special discounts to wheelchair users.
5

Circle Line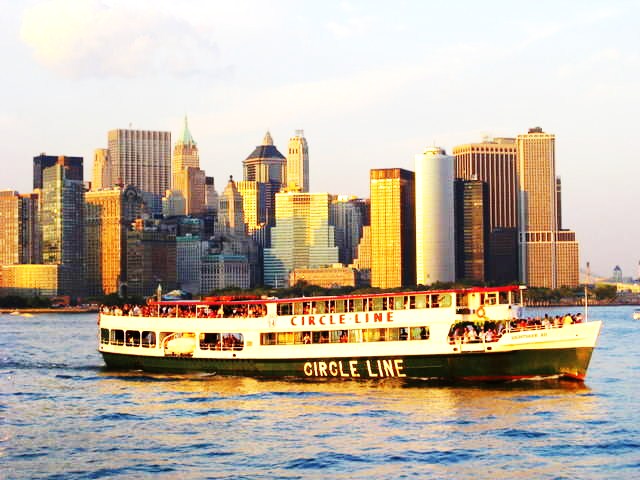 You really can't appreciate the magnificence of the NYC skyline from within the city and it is best seen from the water. Easily one of the top wheelchair friendly attractions in New York is the Circle Line cruise around Manhattan Island. From the river you can see all the major sights that make up that unmistakable city outline and it also takes you past the marvelous bridges and past Ellis Island.
6

Empire State Building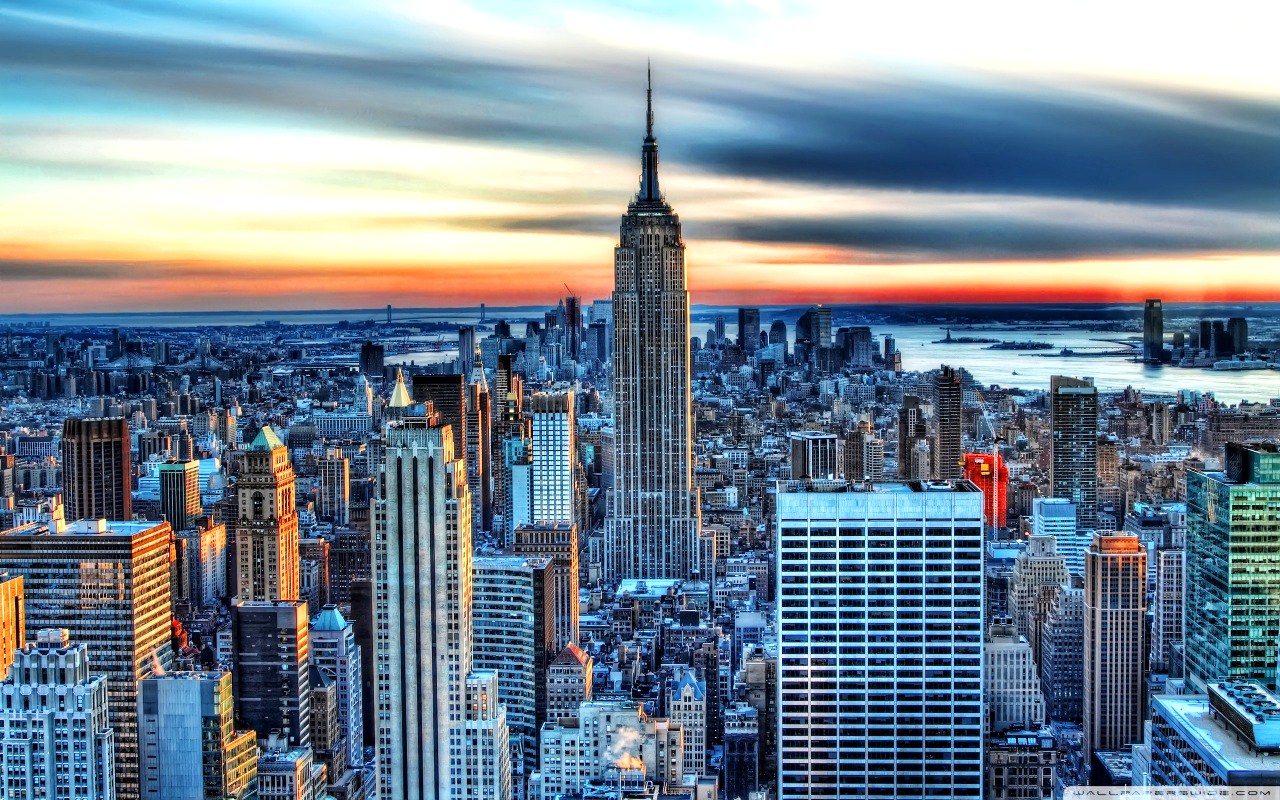 What makes the Empire State Building one of the best wheelchair friendly places in New York, if not the best? The fact that wheelchair users get moved to the head of the queue, that's what. Oh, and there's a discount on admission fees too. Not a bad deal to visit one of the world's greatest buildings and one of the world's greatest views when you reach the top.
7

New York Aquarium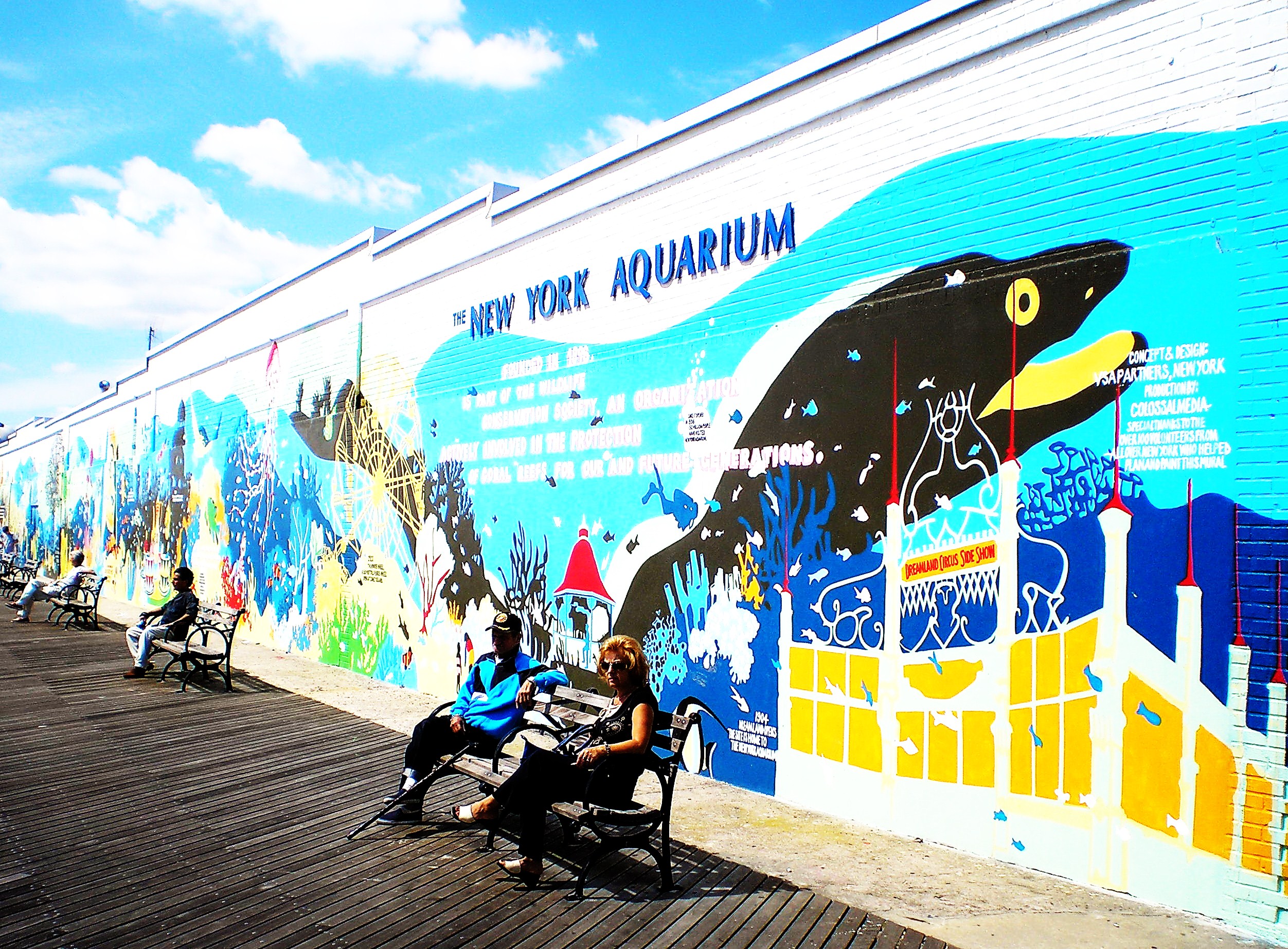 New York's Aquarium is located right off Coney Island Boardwalk giving easy access to wheelchair users. It's a great day out and the opportunity to see more than 8,000 specimens of marine life as well as learn about ocean conservation. Of course, the daily sea lion shows are always a great favorite.
8

Brooklyn Bridge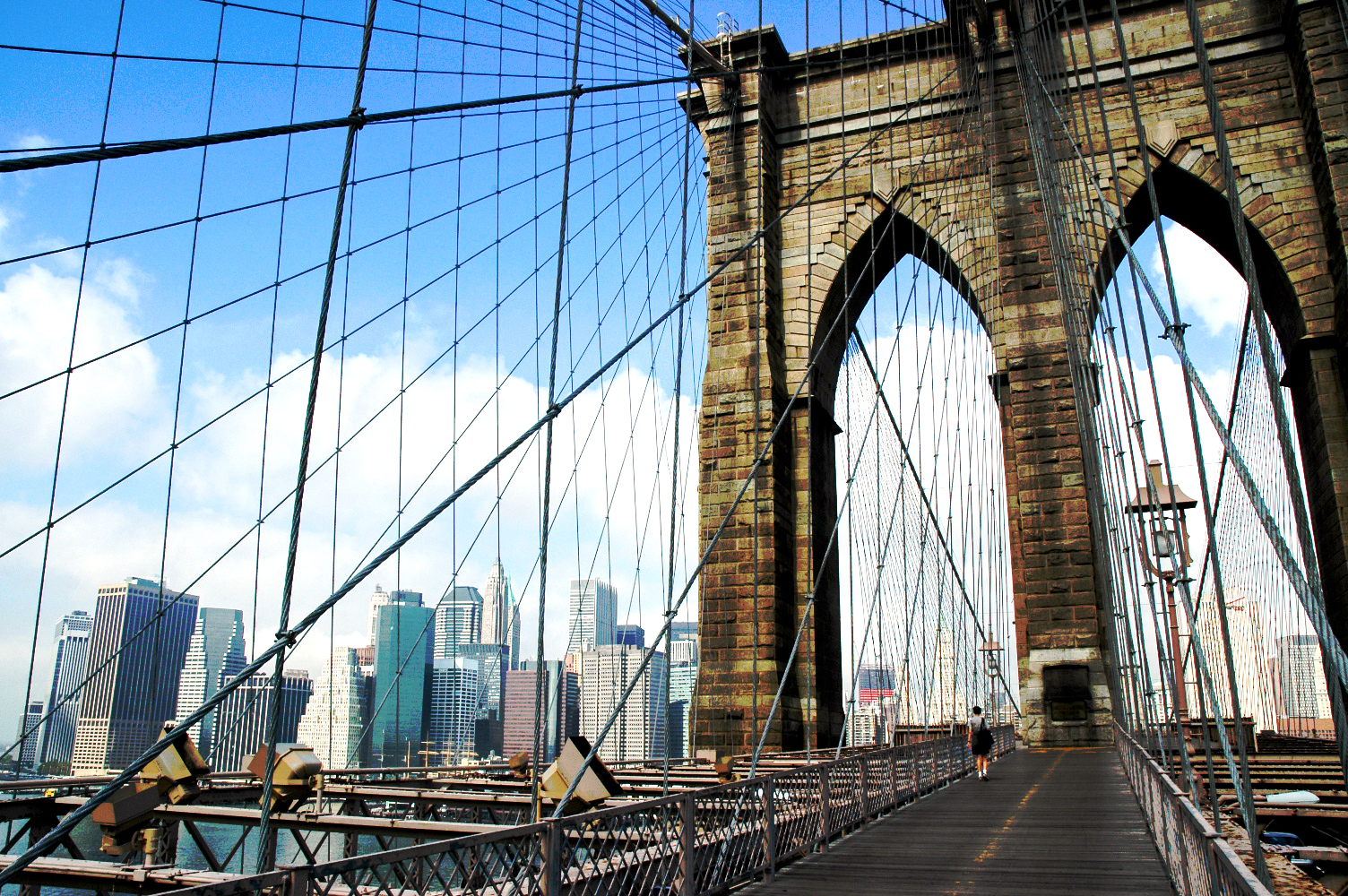 Wheelchair users can access Brooklyn Bridge from both the Manhattan and Brooklyn ends. You can join in with groups of pedestrians and cyclists who take the journey across this impressive landmark. Stopping to read the signs, admire the views and looking at the bridge's construction, a crossing will take about an hour. Start in Manhattan and walk over to Brooklyn as that gives you the chance to pay a visit to the Fulton Street Market which is just a short distance from the Brooklyn entrance.
Other top New York attractions with wheelchair access include Coney Island, Yankee Stadium (522 disabled spaces), Battery Park, NY Stock Exchange, The Guggenheim Museum, The American Museum of Natural History and Madison Square Garden. Pier 17 Mall also makes the effort with many of the shops having ramps for access.
Just a couple of quick tips for those wanting to visit wheelchair friendly attractions in New York – 1, always ring beforehand to check the elevators are working, and 2, check your route to ensure there are suitable transport options to get you there. Also, check the website of the attraction to see what is accessible to you. It's a shame to get there and find you can't reach the bit you really want to see.
Top Image Source: edinchavez.com