Quirky hotels can be found in the most unlikely places. Quirky hotels mean weird décor, unusual construction and outlandish themes. Tired of staying in the same stuffy hotels, with the uber-formal lobbies and unfriendly staff? Longing for a bit of pizzazz and excitement when you are on your travels? Well do we have a list for you, from the wacky to the downright outrageous, here is a list of the 10 Most Quirky Hotels from around the World.
---
1

Utter Inn, Sweden
Translated into English, Utter In actually means Otter In which perfectly describes this underwater floating hotel in Stockholm in Sweden. What appears to be a little outhouse bobbing around the water in the middle of Lake Malaren is in fact, just the entrance to your room, which is actually below the water.
---
2

Das Park Hotel, Austria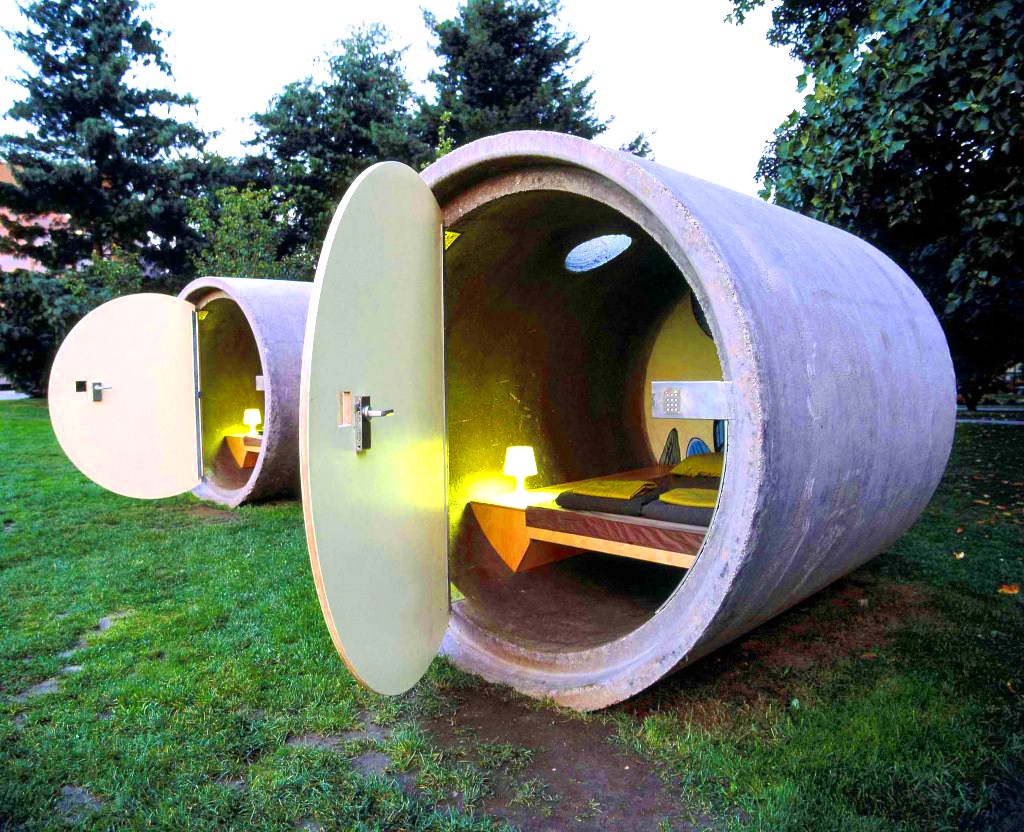 If you happen to be in Austria, feeling a bit broke and needing a good night's sleep, look no further than the Das Park Hotel. Of all the weird hotels around the world did you ever imagine you might get to snuggle in for the night in a giant concrete sewage pipe. Yes indeedy, located on a lovely campsite along the banks of the breath taking Danube River near Linz, the Das Park Hotel is well, most certainly something of an oddity. Basic and bizarre.
3

Hotel De Glace, Canada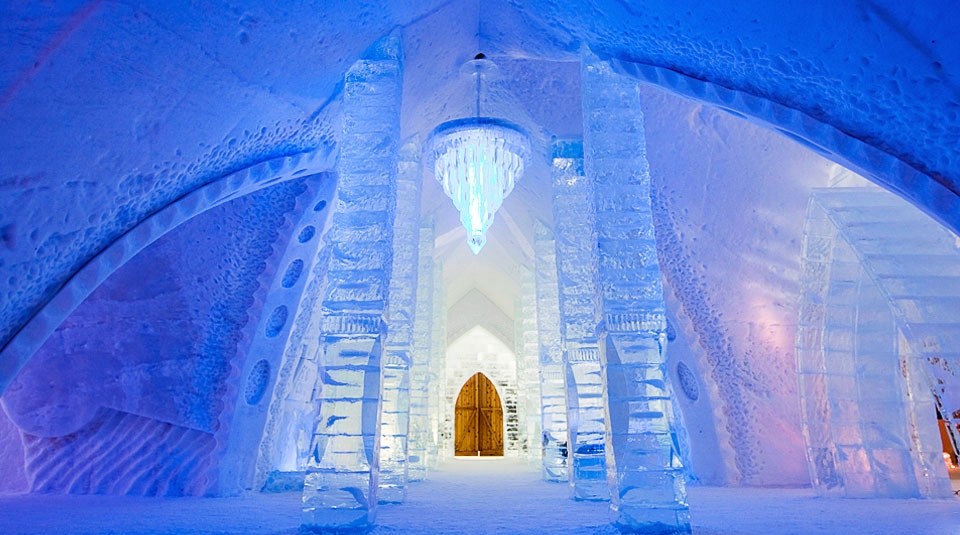 An entire hotel made from ice! These are no longer really unique hotels as there are a few of them now but they still rank among the weird. Carved as a massive igloo, you need layers of clothing just to sleep, which you do in arctic-strength sleeping bags on ice beds. Luckily, the bathrooms are heated (don't want your butt stuck to a loo now do you!) and there are fires in the bedrooms.
---
4

Dog Park Bark Inn, Cottonwood, USA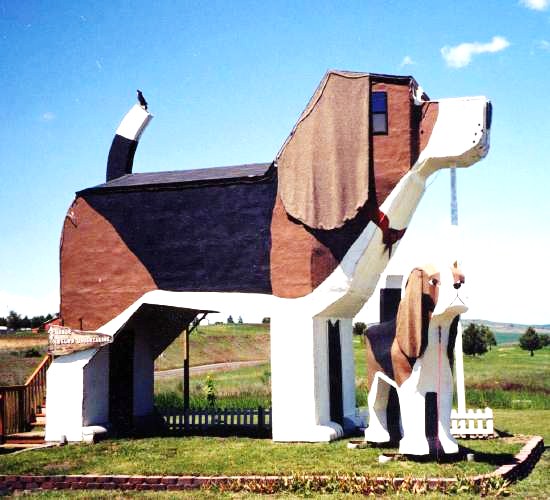 This weirdly wonderful beagle shaped (yes, seriously) bed and breakfast in Idaho certainly brings a new meaning to the phrase in the doghouse. If you don't have a canine fetish, steer clear because absolutely everything has the doggie theme. Oddly, you have to enter via steps that climb the dog's rear end. If you love man's best friend, this is definitely one of America's very quirky hotels – it really is the dog's b*****ks!
---
5

Sala Silver Mine, Sweden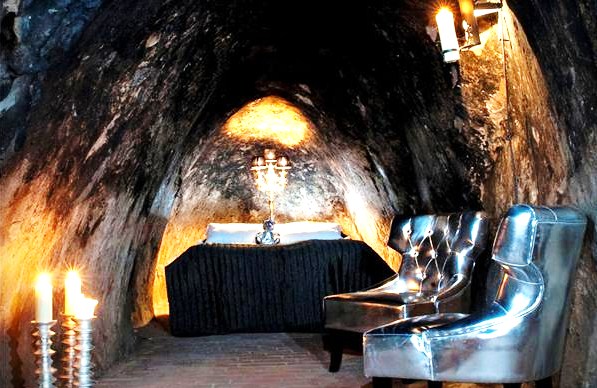 If you are looking for quirky hotels to really get away from it all, try the single suite 500 feet underground in the silver mine at Sala in Sweden. The facilities of the main hotel are above ground, but at night you are left alone with your cozy bed. There's a toilet close to the suite, but don't go wandering in the middle of the night as you'll find yourself in a myriad of passages, caverns and lakes.
---
6

The Old Jail, Australia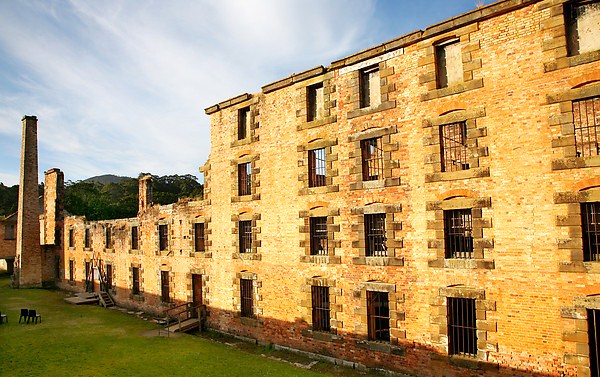 There are a few unusual hotels around the world converted from former prisons (ones in Berlin and Slovenia come to mind), but make like the transported convicts of old and stay in the Old Jail in Mount Gambier. A prison right up to 1995, you can now stay in converted cells, drink in the sports bar, and throw a shrimp or two on the barbie in the large outdoor function space. Oh, and the doors now lock from the inside too.
---
7

Gruft-Propeller Island City Lodge, Berlin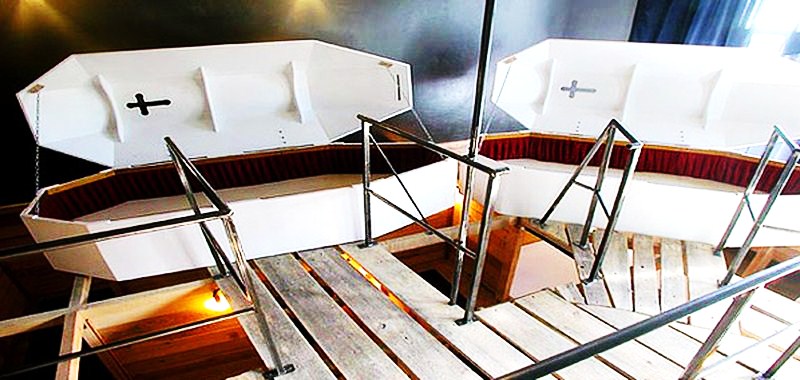 This definitely ranks right up there in the lists of crazy hotels. This Berlin establishment offers a variety of accommodations including a gothic room complete with coffins for beds, a mirror room and an upside down room. Maybe you'd like the room where the bathroom is actually inside a wardrobe, the cell completely covered in green leather, the Chicken Curry Room where the bed is in a garage pit, or the Blue Room complete with nude art.
---
8

Survival Pod Hotel, Amsterdam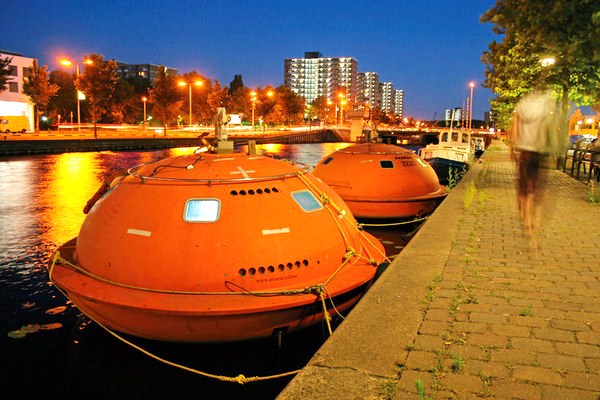 The Japanese have been sleeping in capsules for decades, but instead of cramming tiny capsules on top of each other to maximize minimum space, the intrepid Dutch have tethered oil rig survival pods to canal in Amsterdam to create a unique and whacky floating hotel. Sleeping up to 3 people, the owners have been considerate enough to add a chemical toilet to each pod.
---
9

Jumbo Hostel, Sweden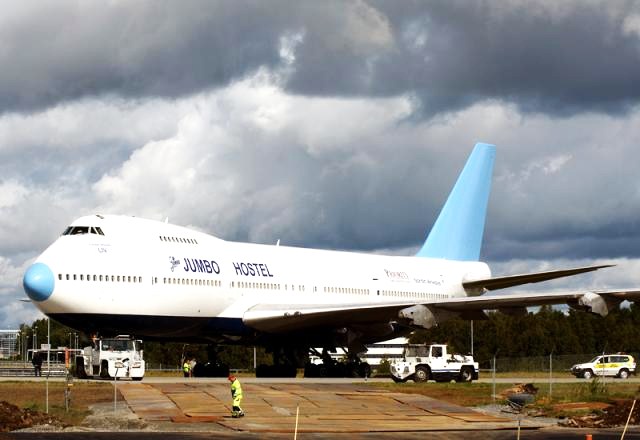 Even airports have got in on the act and are providing unique hotels. Offering 25 rooms, the Jumbo Hotel is an abandoned Boeing 747 converted to provide a very quirky place to stay at Stockholm's Arlanda Airport. There's even a honeymoon suite in the cockpit. Surprisingly well equipped, each room has bunk beds, overhead luggage racks and flat screen TVs. You do however have to share the bathrooms at the rear of the plane.
---
10

Kumbuk River Resort, Sri Lanka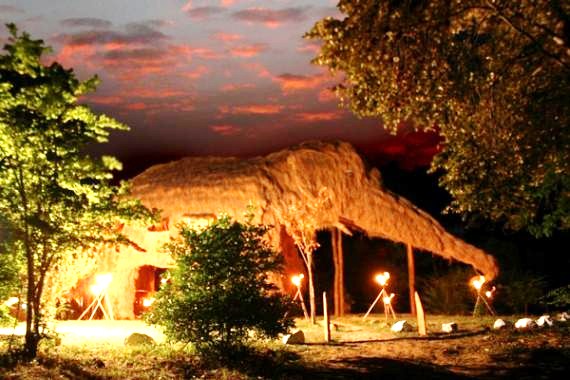 It's strange how people want to build unusual hotels in the shape of animals. Fancy sleeping in an elephant's belly? Well not literally, but at the Kumbuk River Resort in Buttala, the main hotel building is in the shape of an Indian elephant (smaller ears and greyer in color than its African counterparts!). The amazing two-storey eco- lodge sits on the banks of the river on Yala, the premier wildlife sanctuary in Sri Lanka.
Luxury 5* all-inclusive resorts or a converted cell block? Suite with Jacuzzi or a pod on a canal. Well, whatever takes your fancy, the world's quirky hotels appeal to all tastes.
Top Image Source: favim.com
More
---
Comments
Popular
Recent