As one of the leading countries in Africa for tourism, there are many fabulous things to do in Tanzania. This East African country is truly blessed with some of the world's most magnificent scenery, and every type of tourist/holidaymaker should find their pleasure in the things to do in Tanzania.
---
1

Visit Mount Kilimanjaro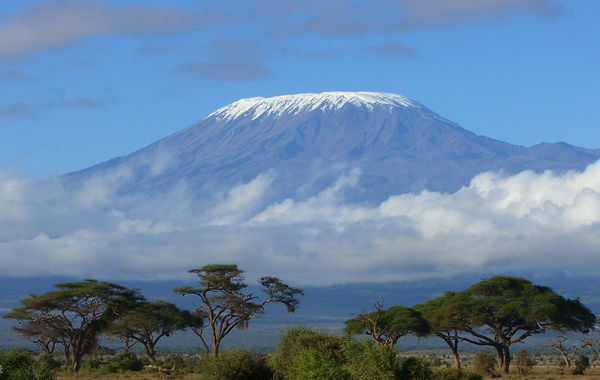 The snow-capped peak of Mount Kilimanjaro is the enduring symbol of the country and paying a visit is one of the essential things to do in Tanzania. Gaze at it from the plains of the national park whilst looking out for big game, wander the foothills and cross streams and waterfalls, or if you're a little more intrepid, climb it – the mountain stands at a height of 19,341. It is the tallest mountain in Africa and also the tallest free standing mountain in the world; an awe-inspiring sight, not to be missed.
2

Go Diving at Mafia Island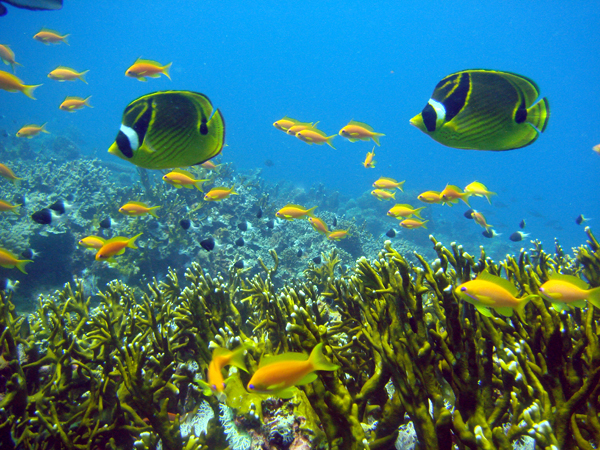 Considered to be one of the best diving destinations in Africa, Mafia Island is one of the stunning attractions of Tanzania. Mafia is one of the Spice Islands and home to Tanzania's first national marine park. The island is blessed with cashmere soft white sand beaches, crystal clear Indian Ocean waters, sand bars, shallow bays, lagoons and coral reefs, and these make a wonderful home for masses of marine life. If ever there was a place that deserves its unspoilt tag, it's Mafia Island.
---
3

Go on Safari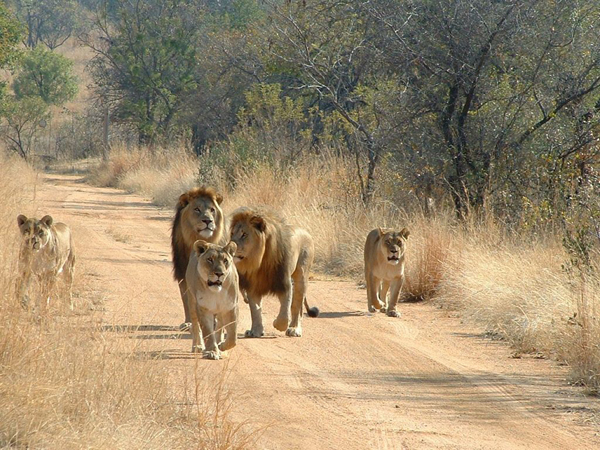 You cannot come all the way to Africa and not go on Safari. With the vast Serengeti plains and countless other national parks, a safari in Tanzania is another of the essential things to do in Tanzania. This is the opportunity to see Africa's Big 5 – the elephant, lion, buffalo, leopard, and rhino, as well as zebra, hippo, wildebeest, giraffe, hyena, and many types of antelope. If you are lucky enough to book your vacation at the right time of year, you'll be able to witness one of the truly incredible natural sights of our world – the migration; the movement of thousands upon thousands of animals crossing the plains to seasonal feeding grounds. A magnificent sight from a hot air balloon.
---
4

Trek Ngorongoro Crater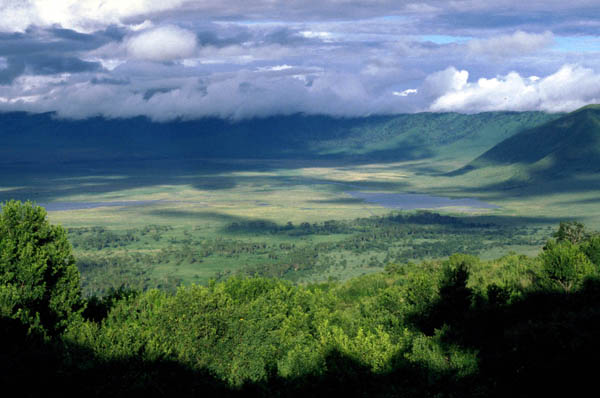 Another of the awesome natural attractions of Tanzania is the Ngorongoro Crater. Ngorongoro Crater is the largest, unflooded and unbroken caldera (the remains of a volcanic dome) in the world. It covers 100 square miles and has a depth of 2,000 feet. A trek with a Masai guide through the lands of the crater is a breathtaking experience of flora and fauna. Wander through lush forest and look out for rhino, antelope and monkeys.
---
5

Visit the House of Wonders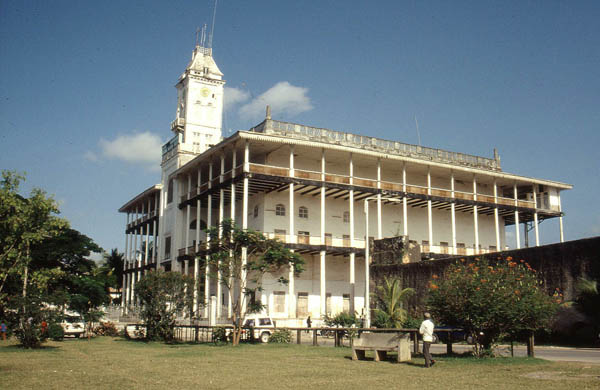 Occupying a gorgeous site on the seafront in Stone Town, Zanzibar, The House of Wonders is one of the best man made places to visit in Tanzania. Now the fascinating Museum of History & Culture of Zanzibar & the Swahili Coast, it was originally a palace for the 2nd Sultan of Zanzibar, and it was called the House of Wonders because it was the first building on the island to have electricity. It was also the first building in East Africa to be fitted with an elevator.
---
6

Take a Boat Trip on Lake Victoria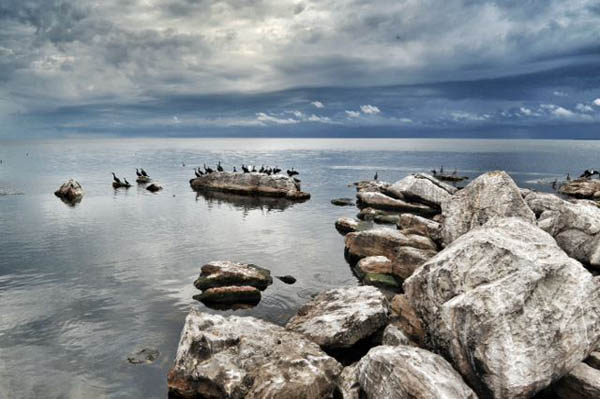 Africa's biggest lake and the largest tropical lake in the world, Victoria is shared between three countries – Kenya, Uganda and Tanzania, with more than half of it in Tanzania. Boat trips on Lake Victoria offer plenty of options. A boat safari is a special experience for wildlife spotting and bird watching, while a night time evening cruise is hard to beat for romance. Some of the best trips, however, are to the islands that dot the lake, most of which are beautiful as well as being nature reserves.
---
7

Make a Splash at Kunduchi Wet 'N' Wild Water Park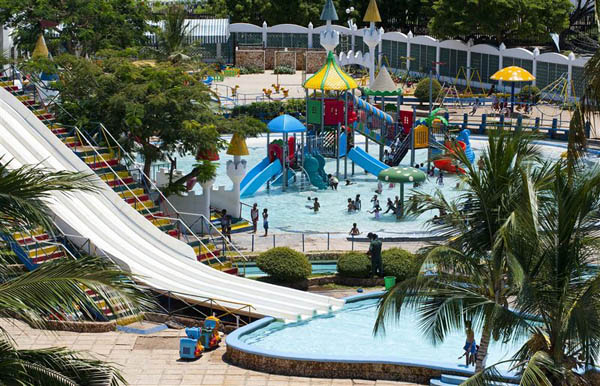 With all the amazing natural attractions in Tanzania, it's hard for anything else to complete. However, for some good modern style entertainment, the Kunduchi Wet 'N' Wild Water Park is a great option. The largest water park in East and Central Africa, there's more than 30 water slides (with some nice tall ones for the thrill seekers), pools, a kid's playground and plenty of refreshment options.
---
8

Explore Dar Es Salaam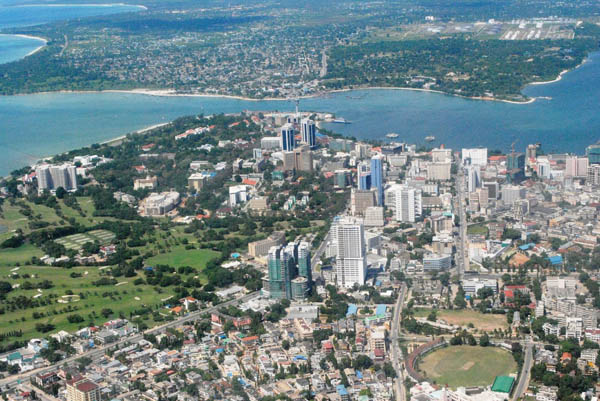 Major African cities are an intoxicating experience and visiting Dar es Salaam is absolutely one of things to do in Tanzania. Although it is no longer the capital, it still has all the trappings of one. Not as chaotic and shambolic as many other African cities, Dar es Salaam is a picturesque seaport that has a nice laid-back ambiance The Swahili roots have been burnished by influences from Arabia and India and also the tourism industry, to produce an interesting cultural mix. There is a good selection mix of historical and modern attractions, shops and some good restaurants. You'll find everything here from an Irish pub, traditional Swahili dance shows, a zoo, museums on the origin of man and the slave trade, as well as some gorgeous beaches.
The things to do in Tanzania will leave a piece of Africa in your heart. Do you fancy a trip? Hakuna Matata!
---
Comments
Popular
Related
Recent