Are you planning a trip to London? Fabulous! Where are you going to stay? There's a mass of hotels to choose from as well as hostels and B&Bs. So to help you, I've picked out a few of the UK capital's hotels to suit a range of budgets.
1

London Bridge Hotel, Central London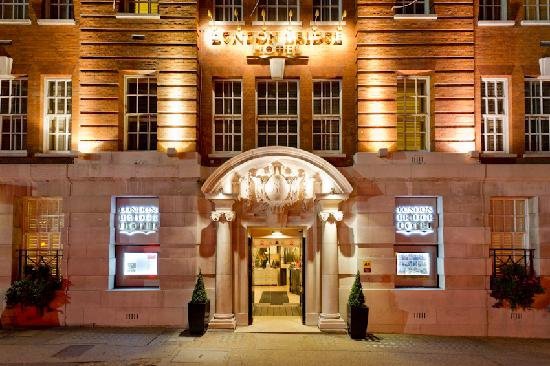 Located opposite London Bridge train and tube stations, the London Bridge Hotel is one of many hotels in London that dates back to before the First World War. Built in 1915, The London Bridge Hotel has been renovated to a stylish and contemporary design and is just a minute's walk from attractions like the View from the Shard, Borough Street Market and about 6 minute's walk from Shakespeare's Globe Theatre, The Tate and Vinopolis, London's wine museum. All rooms are air-conditioned, include free Wi-Fi and flat-screen TV sets, tea and coffee making facilities, mini bars and desks. The hotel also boasts a restaurant serving modern British cuisine and travelers can enjoy an aperitif at an informal lounge bar. (8 - 18 London Bridge Street)
2

The Hoxton, Shoreditch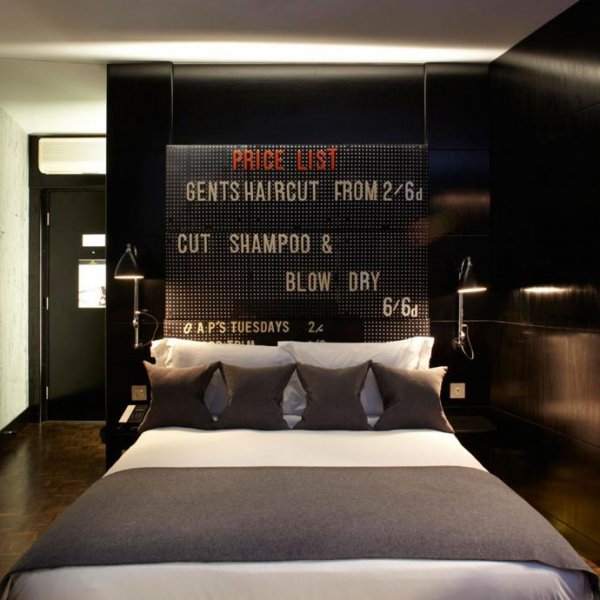 This surprisingly affordable 4-star London hotel is located in the heart of Shoreditch's vibrant nightlife scene, just a 6-minute walk from Old Street tube station and Shoreditch High Street overground line. Rooms are modern and colorful, with en suite bathrooms, free Wi-Fi, flat-screen TV sets, mini fridges and breakfast in a bag is delivered to the door every morning. The Hoxton boasts an all-day American type grill and a lobby bar. (81 Great Eastern Street)
3

The Dorchester, Park Lane
Reputedly one of the world's most luxurious hotels and certainly one of the most expensive hotels in London, the 5-star Dorchester is an Art Deco beauty not everyone's budget will be able to afford. This 1930s hotel oozes country-house style and has housed most of the world's movie and pop stars over the last few decades. There is a high-end French restaurant to delight gourmets, too. (53 Park Lane)
4

Taj 51, Victoria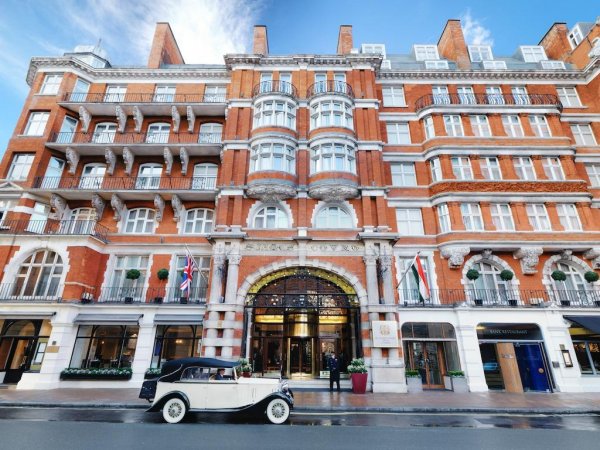 The Taj 51 at Buckingham Gate is a luxurious town house near Buckingham Palace, ideal if you want to say hello to the Queen's corgis and live in a plush suite in central London. The 5-star hotel boasts a butler service, an exclusive Spa, the Michelin-star Quilon Restaurant, an award-winning courtyard garden where you can relax after sightseeing and the world's only "Jaguar" suite for classic car enthusiasts. Traditional, opulent and scrumptious. (51 Buckingham Gate)
5

Radisson Blue Edwardian Bloomsbury Street Hotel, Bloomsbury
The 4-star Radisson is one of the best London hotels to stay at if you plan visiting the British Museum. This landmark Edwardian hotel is also close to Covent Garden and the Opera House. Boasting 174 tastefully decorated rooms with flat-screen TVs and free Wi-Fi, the Radisson has a luxurious lobby and a good restaurant where travelers can relax. (9-13 Bloomsbury Street)
6

Columbia Hotel near Hyde Park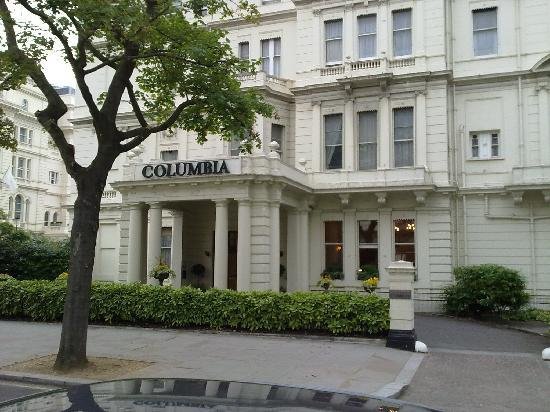 Columbia Hotel is really five Victorian villas combined into one slightly dated, but comfortable large hotel with affordable singles, doubles, triples and quads. Some of these comfortable rooms overlook Hyde Park. There's an Art Deco styled cocktail bar where guests can unwind after a long day. Prices start at £105 per night. (95-99 Lancaster Gate)
7

Meininger, South Kensington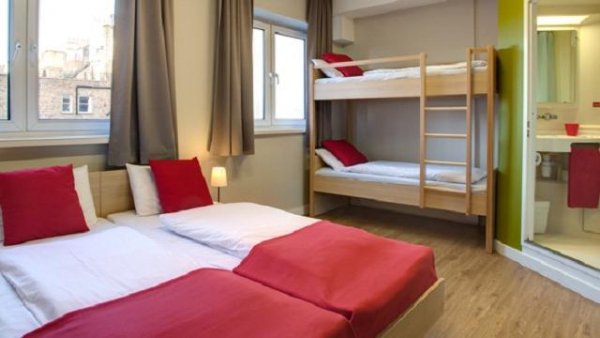 If even the cheaper hotels in London are too expensive for your budget, try this modern hostel instead. It's very convenient for South Kensington and the Natural History Museum, the Science Museum and Victoria & Albert Museum. Part of a German chain of basic but comfortable hostels, Meininger offers travelers free Wi-Fi and breakfast. There are private rooms as well as dorms sleeping up to 12 people. The downside is that this hostel does not offer guests kitchen facilities. Dorms start at £40 per night, private doubles at £62 per night. (Baden Powell House, 65-67 Queen's Gate)
I've stayed in the London Bridge Hotel and it's pretty decent. I would also suggest that some of the major chains like Travelodge and Holiday Inn Express are worth a look. They do so much corporate business in the week that you can find some good weekend deals. They are also in business areas of the city so are pretty quiet at weekends. What do you look for in a hotel? Big or boutique or small and intimate?