The beaches of Scandinavia get very little attention. Few of them are known outside of their home countries, which actually makes them very special places. They are almost like national secrets and when tourists happen on them, they are awed by their majesty and beauty. Each of the countries of Scandinavia has an outstanding coastline and plenty of islands, so the beaches of Scandinavia are actually very numerous. Have a look at these wonderful examples, just a mini sample of the delights to be found.
---
1

Varamon, Sweden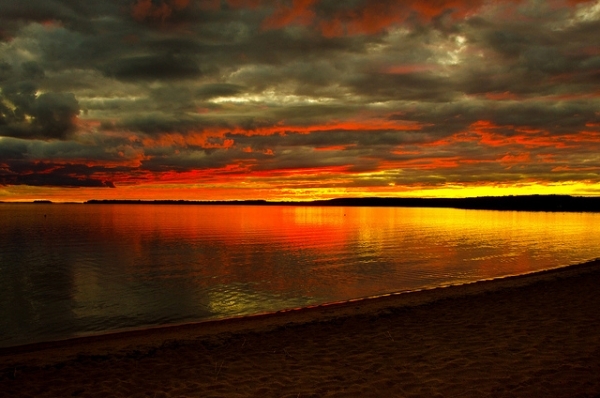 A good number of the best beaches of Scandinavia are in Sweden. Lined with pine trees and set on shallow waters, Varamon beach in Östergötland, in south-central Sweden, is a superb lakeside beach. The soft golden sand runs for 5 kilometers along the lake shore, offering gorgeous views. There's plenty of sun which warms the lake waters, making this a hugely popular destination which in turn promotes excellent facilities for all sorts of activities, fun and refreshment.
---
2

Reynisfjara Beach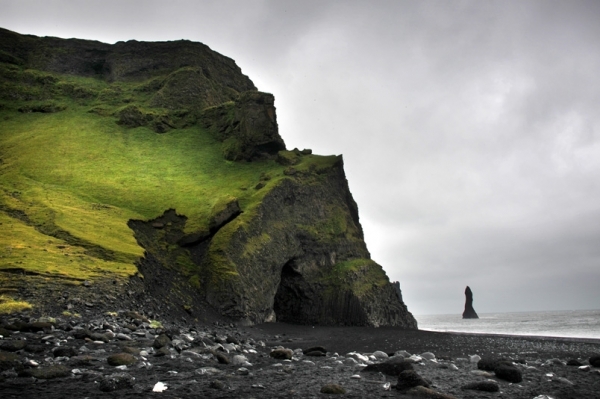 Surely one of the most amazing beaches in Scandinavia has to be this stunner on the southern coast of Iceland. You wouldn't really call it pretty but it is incredibly photogenic. Black pebbly sand crunches underfoot as you make your way to the water's edge (it's a little chilly!) to take a closer look at the towering rock formations which are romantically thought to be petrified sea-trolls. There are more puffins that visit the beach than humans but that's just another of its attractions. They make their nests high up on the basalt columns that are reminiscent of the Giant's Causeway. Of all the Scandinavian beaches, Reynisfjara is as probably as far removed from a typical beach scene you can get.
---
3

Horseid Beach, Norway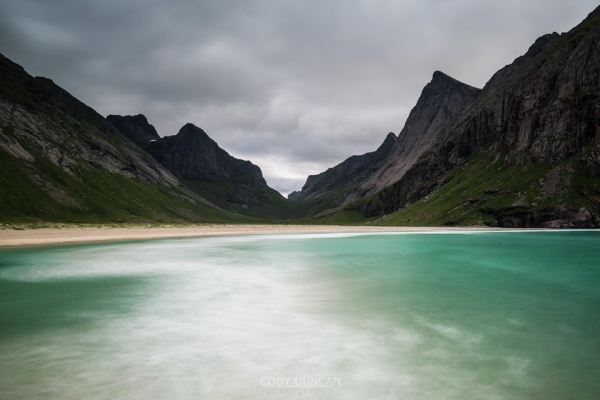 The Lofoten Islands of Norway are one of the most glorious places on the planet. Any time of year, any season, the islands offer splendid sightseeing opportunities, including whale watching. And, when it comes to the beaches of Scandinavia, the Lofoten Islands are totally up there with the very best. If you want a beach that is covered with snow in winter and is soft sand with amazingly clear waters in summer, and a place to watch the midnight sun, or the Northern Lights, try Horseid Beach on Moskenesøya. Be warned though, beauty this astounding doesn't come easy. It takes about 2 hours of hiking to reach Horseid, and then it is another 20 minute walk to reach the sea across golden sand and grassy dunes. At the water's edge stand and drink in the view of the long narrow beach wedged between its high mountain walls. Simply stunning. You might think on before dipping your toes in the water as Moskenesøya Island is 1170 kilometers inside the Arctic Circle.
---
4

Skagen, Denmark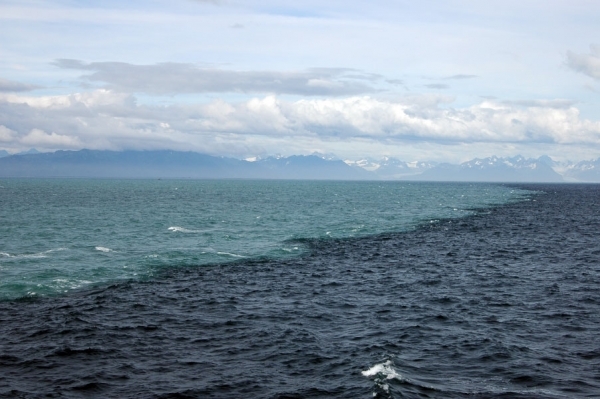 At Skagen, at the very northernmost tip of Denmark, you don't just get 60 kilometers of gorgeous sandy beaches; you also see a wonderful attraction of nature. It is here that 2 seas meet – the Skagerak (North Sea) and the Kattegat (the Baltic). Stand in the right place and you will see the waves coming from different directions and the join almost appearing as a seam down the middle (known as the Grenen). Apparently, the water densities are so different, they don't mix. If you can tear yourself away from this sight long enough, you can enjoy the soft sandy dunes and rugged landscape of Kandestederne – Skiveren, on the North Sea side of Skagen.
---
5

Hietaniemi Beach, Finland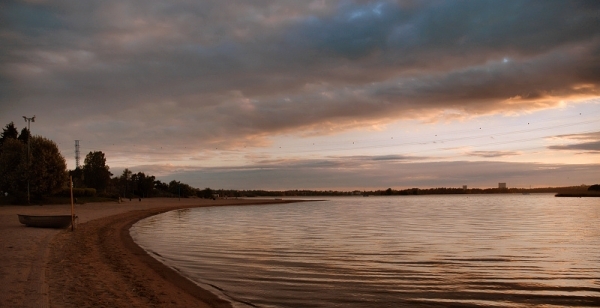 Of all the beaches in Scandinavia, Hietaniemi Beach must be the most unusual in its formation. One of the favorites of the locals in Helsinki, Hietsu is actually a former landfill site. Hietaniemi was a bit remote from downtown Helsinki and was first a landfill site and then an area of storage for sand that was dredged from the ocean floor. The sand was never used and was simply allowed to stockpile and spread to create a long and majestic shoreline. The townsfolk found their way to the sand and it eventually became a popular summertime destination. Today it is well developed with excellent amenities and services.
---
6

Sandur Beach, the Faroe Islands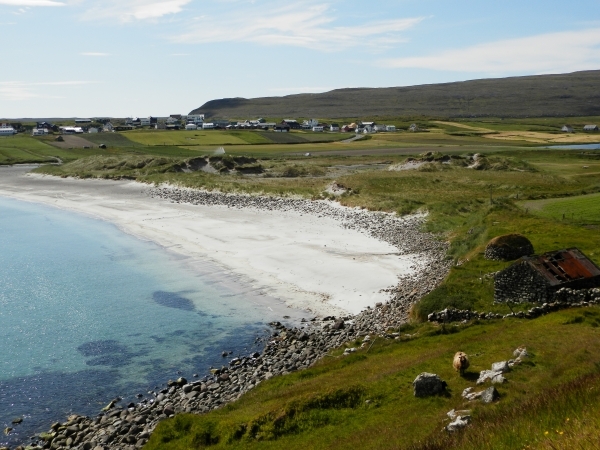 The Faroe Islands is a little archipelago belonging to Denmark, lying midway between Iceland and Norway, due north of the UK. You immediately know everything here will live up to expectations as Sandur actually means sandy beach, and that Sandur is on the island of Sandoy – Sand Island. Sandur beach sits in an inlet named Sandsvágur and is the only beach in the Faroe Islands that has dunes and grass. The scenery here is jawdroppingly awesome and it really doesn't matter what the weather is doing. Bask in the warm sunshine of sunny days or walk the foreshore feeling the salty spray during the windy fall. It's spectacular any time.
---
7

Paamiut Beach, Greenland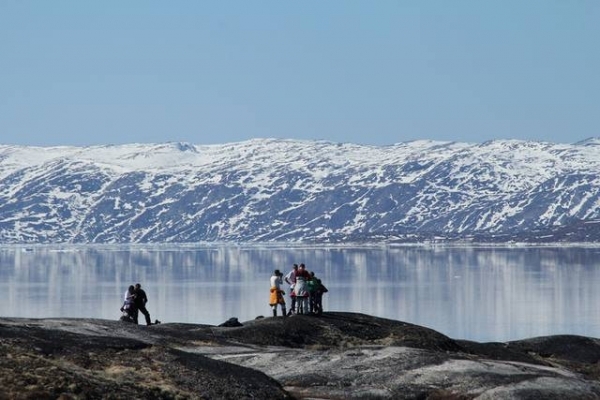 Greenland, which is a territory of Denmark, has some of the most rugged and wild beaches of Scandinavia; unfortunately, most are inaccessible and are in pretty hostile terrain. One exception though is Paamiut, which can boast one thing very few other places in Greenland can – a sandy beach in summertime. On the coast of the Labrador Sea in the south-west corner, the beach boasts the most amazing views of the Ice Sheet. Truly incredible!
The beaches of Scandinavia may not make you think of long days of sunshine and endless hours of bathing and swimming, but as places of outstanding beauty, they offer many soul-lifting rewards. I'd love to hear of any Scandinavian beaches you've visited.
More
Comments
Popular
Recent