There are just some occasions that call for special trips for the girls. It might be your graduation trip, a bachelorette party, or just because… as L'Oréal says – you deserve it. I'm not going to pretend these come cheap – but hey, we are talking SPECIAL trips for the girls, not just any quick getaway… go on, you know you want to carry on reading…
---
1

Wined up Women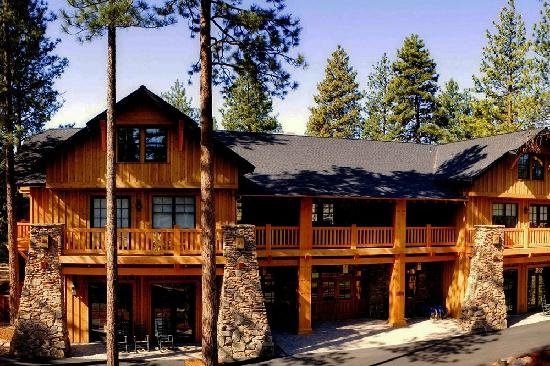 When thinking about special trips for the girls in your life, wine is often involved, and for good reason – feeling relaxed, eating good food, and having a glass of wine all seem to go hand in hand with a good time with your girlfriends. Individual wineries or areas with a concentration of wineries often offer special trips for the girls. For example, the Five Pine Lodge has their Girls Getaway, offering spa treatments, a nightly wine and beer reception, shopping, a pool, and chick flicks. The Santa Barbara Girlfriend Getaway offers shopping, surfing, dancing, spas, coastal cruises, and full day guided tours of the local wineries. The Girls Gone Wine package in the Napa Valley offers winery excursions, great food, and shopping.
---
2

Sea the Girls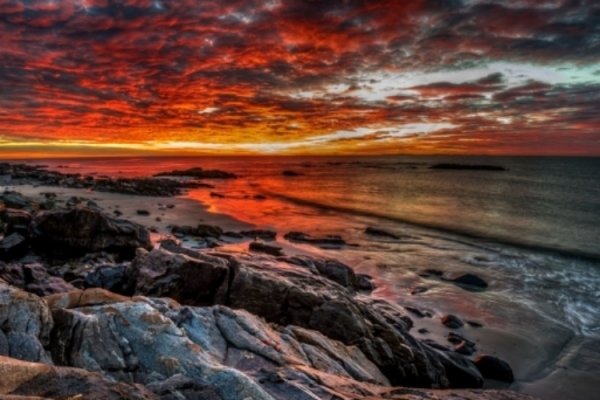 Some of the best trips you can take with your girlfriends involve getaways by the sea. And the best part is that anywhere there is a shore, there's the potential for a great girls' getaway. Beaches along Washington, Oregon, Maine, New Hampshire, or Connecticut, among others, may be a little cooler and great for beachcombing, barbecues, or gathering round a warm campfire or fireplace to chat and sip on wine or hot chocolate. Warmer areas will probably find you jumping in waves and catching the rays by the water's edge and creating your own little pool party afterwards.
3

Girls Gone Wild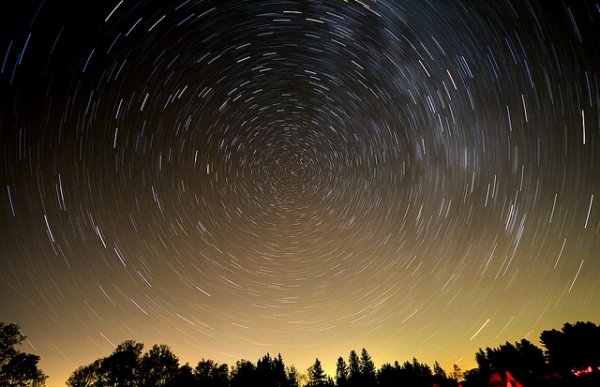 Get away from all your gadgets for a weekend (or longer) and rent a remote cabin up in the woods somewhere. The cabin can be as rustic or as fancy as you want it to be. For example, Cherry Springs State Park in Pennsylvania offers fully stocked, privately owned cabins, and is a popular destination for stargazing because it has some of the darkest night skies on the eastern US coast. Luxury cabins located in the Great Smoky Mountains of North Carolina put you far away from the noise of the city but are close enough to popular tourist destinations to keep yourself and your friends busy. The possibilities are nearly endless, as cabins, yurts, and luxury tents can be found in nearly every state and climate in the US.
---
4

Cowgirl up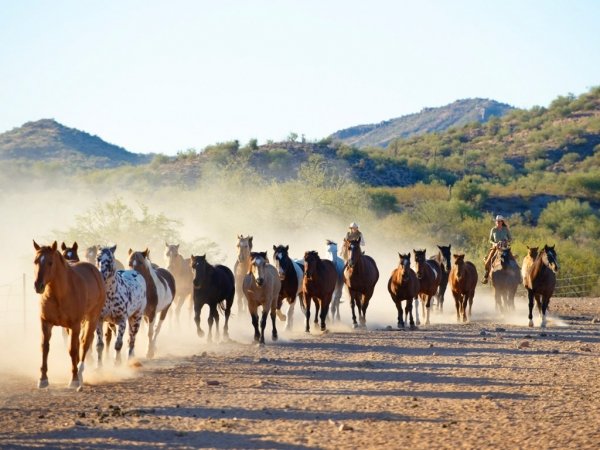 Take a girls' trip to a dude ranch, only without the dudes. A number of them offer vacation packages aimed at women travelers. For example, the Bar W Guest Ranch in Montana offers Cowgirl Up weeks, where you can ride horses, learn to square dance, and take wagon rides. Rancho de los Caballeros in Arizona offers a Giddy Up Gals vacation package that includes riding lessons, golf, tennis, a spa, and nightly entertainment. Another organization with special trips for the girls, Blue Sky Sage Horseback Adventures offers Girls Ride Out, a women only ride into the wild where you can camp, ride, and enjoy the views.
---
5

Laid Back Ladies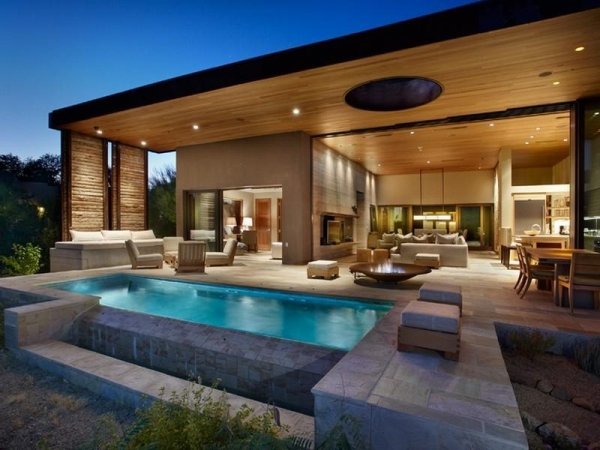 Take a spa vacation with the girls and you'll come back refreshed and ready to take on life. Miraval in Arizona offers a Girls Getaway package, with luxurious cabins, healthy meals, participation in regular daily self-discovery activities, spas, saunas, hot tubs, and more. Mountain Harbor Resort in Arkansas offers a Girls' Night Out package, which offers a cottage, along with massages, facials, pedicures, and other luxuries. Spas are located all over the US and will often have special packages for women.
---
6

Feminine Festivities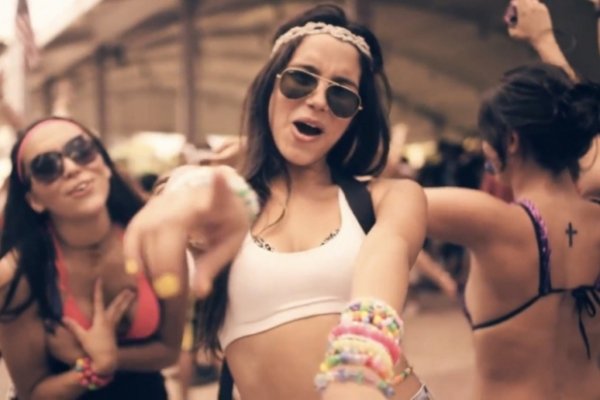 Go on a girls' vacation to a festival or concert. The choices are nearly endless, and are limited only by individual taste. There's a festival for nearly everyone, including country and mountain music themes, rock, throwback music, etc. Or just go see some of your favorite bands and act like a bunch of giddy girls for awhile!
---
7

Downhill Divas and Cross Country Contessas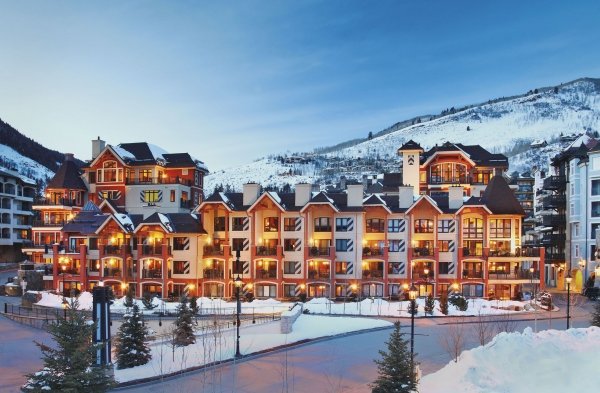 What a great way to get rid of winter doldrums. Go on a ski vacation! Visit a lodge where you can stay a few days, like the Timberline Lodge in Oregon or Tivoli Lodge in Aspen, Colorado. Gather round a large fireplace after a day of skiing or, if the lodge ski area allows it, catch one last night ski before starting the late evening activities. And skiing isn't the only activity, so try snowshoeing or snowboarding as well. Most have on-site instructors if you've never learned any of the snow sports.
Ready to get planning? Special trips for the girls will give you memories for a lifetime. Ready to book? Where are you going?
---
Comments
Popular
Related
Recent