I have been glad to read that sustainable travel is growing in popularity among Americans and this means the number of green hotels in the US is also increasing. As well as beautiful locations and excellent facilities, environmentally-conscious travelers look for energy-efficient accommodation with towel and linen reuse programs, water-efficient bathrooms, recycling bins and use of local produce and products. If this sounds right up your street, here are some of the best green hotels in the US.
---
1

Montage Deer Valley, Park City, Utah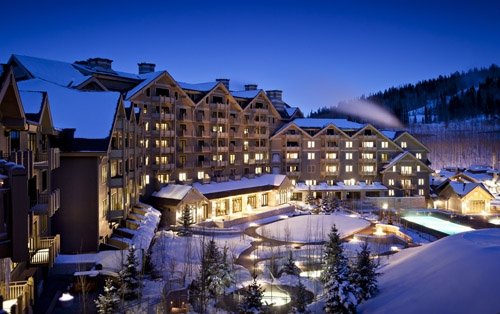 This resort certainly makes an impact, especially if you are driving up to it through the woods. It looks fantastic during the summer, but is especially beautiful when it is peppered with snow in the winter. There are other green hotels in the US that are more eco-friendly, but when you consider what they have done and what they could have done, then it is easy to see why this green hotel is a top vacation resort. They could have made a dramatic but inefficient resort and still pulled in thousands of people per year, but instead they take time to save water and energy.
---
2

The Lenox Hotel, Boston, Massachusetts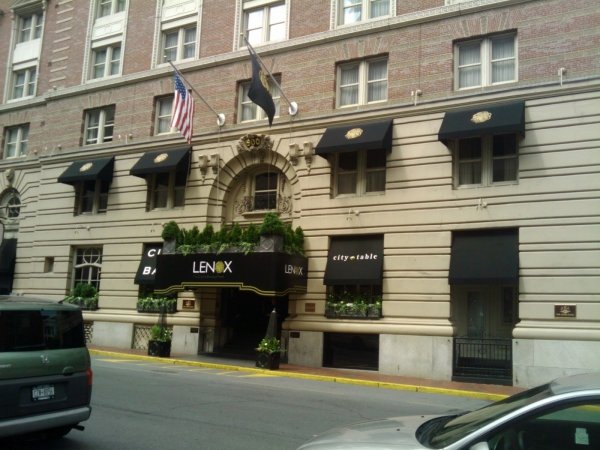 A regal stone building in the middle of a city seems hardly the place to call a green hotel, and yet this majestic building shows how even large hotels in metropolitan areas may conserve energy. Over 88% of its waste is recycled, which is a far higher recycling rate than most hotels, and they donate their unused amenities to local charities. It is not a cheap hotel, as it does have the highest standards, but you will not be stung by the price, which is good since on the roof they keep their own honeybees.
3

Holiday Inn Express Inverness, Lecanto, Florida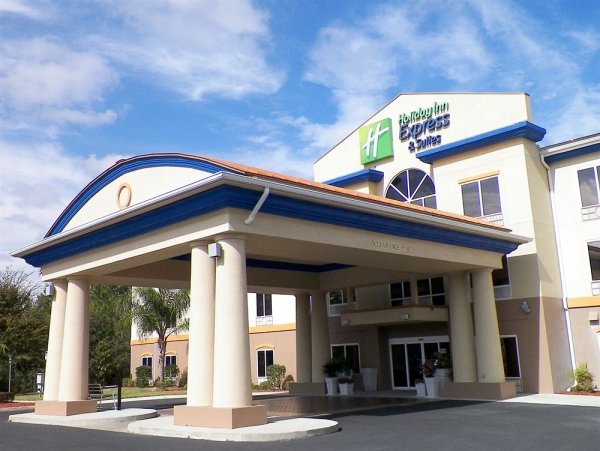 This is just a Holiday Inn, so one wonders why it is on a list for green US hotels, but they are very energy efficient because they use science and common sense. They recapture heat, re-circulate hot water and have all the heat-saving material and insulation you can stuff into one building. They keep tweaking their building to make it just that little bit more efficient, which is clever really because it the long run it saves them money too.
---
4

Cedar Glen Lodge, Lake Tahoe, California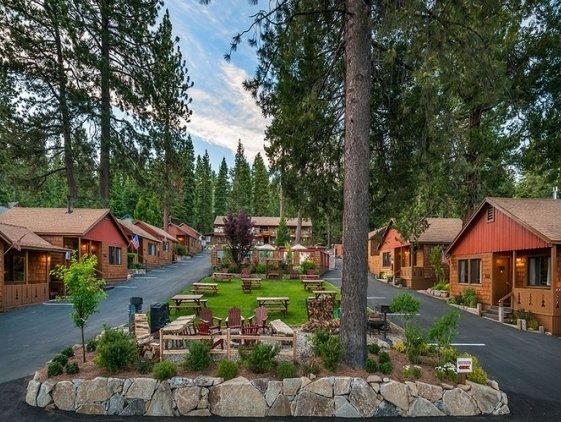 It is nestled in a glorious green wood, with foliage to one side of you and an exceptionally lovely lake to the other side of you, with hills littering the edges of the lake in the distance. The resort buildings are made almost entirely of wood and it slots into the woodland very smoothly. Energy efficiency is part of their way of life because wasting water and electricity would dramatically increase costs in such a remote area. They use re-circulated hot water to slow wastage, and they even have a rain collection and snow melting scheme too. The entire resort is made from reclaimed wood, making it truly one of the most green hotels in the USA.
---
5

ARIA Sky Suites, Las Vegas, Nevada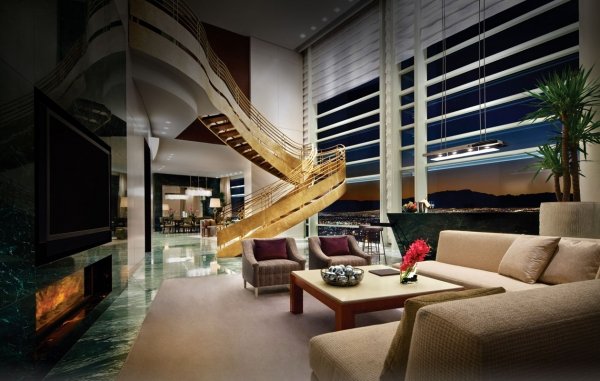 People do not think of energy efficiency when they think of Las Vegas, but this hotel is the exception. It is one of the green hotels in the USA that was designed to be 30% more energy efficient than its neighbors. It is in a great location, has its own casino and cost $11 billion to build. They save over 31 million gallons of water each year compared their neighbors of equal size. They come up with new ways of saving energy because even a small reduction in power results in thousands of dollars of savings every year.
---
6

Hilton Garden Inn Fayetteville/Fort Bragg, Fayetteville, North Carolina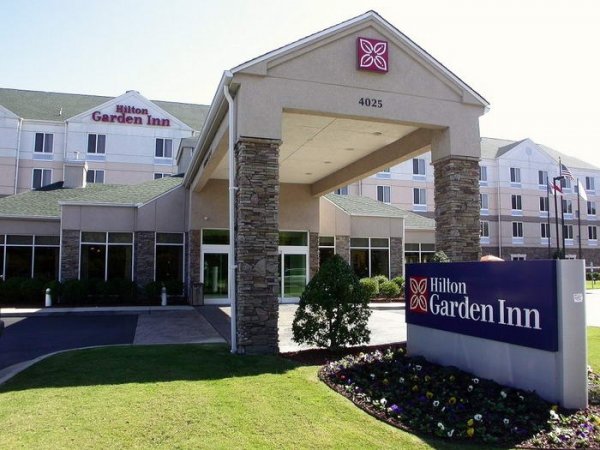 Enjoy smaller but energy–efficient rooms here. They have energy-efficient electronics, appliances and lighting and they water the grounds of the hotel with collected rainwater, which is really something that all hotels in America should be doing. They have a continuing commitment to going green, which means that every now and again they come up with a new way of recycling, saving water and/or saving energy. Their cold-loss and heat-loss reduction measures have also been improved.
---
7

Allison's Inn and Spa, Newberg, Oregon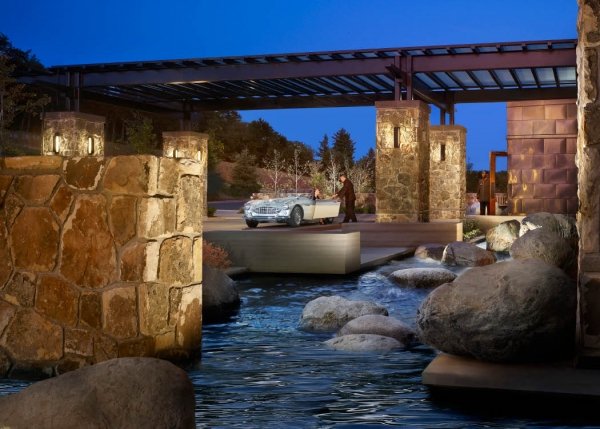 Allison's Inn is a model to other green hotels in the US. They have a veritable laundry list of green initiatives which even includes a "living roof". Guests can enjoy solar hot water, energy-efficient rooms, recycling programs and local produce. There are no plastic bottles on the property and parking spaces and charging points for hybrid and electric cars. The Inn has a lovely location on the edge of the urban area where it blends sympathetically with the environmentally-sensitive agricultural landscape.
It's becoming easier to find green hotels in the US and rest assured, they are just as competitively priced as their energy guzzling counterparts. You won't lose out on facilities and they are in beautiful locations all over the country. Do you make eco-issues and sustainability part of your criteria when picking a hotel?
---
Popular
Related
Recent