While many a field turns into a mega summer music festival and the best clubs always attract the It-crowds, the music Meccas of the world are a permanent imprint and testament to the power of music. They attract pilgrims into their welcoming bosom with a powerful history and a wealth of venues where the sweetest sounds are made and heard. I wonder. Which of these music Meccas would you make your pilgrimage to?
---
1

Grand Ole Opry, Nashville, USA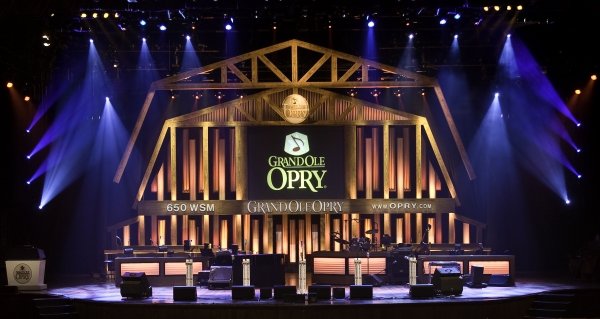 While known to everyone as the country music capital of the world, musicians know Nashville to be one of the world's greatest music Meccas. Musicians of all genres flock to Nashville, as "The Music City" has jump started or redefined many a musician's career. The picturesque scenery surrounding Nashville, along with its moderate size of 750,000 residents, makes the city charming, livable and more than loveable. Home to the Grand Ole Opry, this live radio broadcast occurs every Saturday night and was first established in 1925. Broadcasting on WSM station, nab a ticket to the live show at the 4400-seat Grand Ole Opry House. The legendary show draws thousands every year as it's hosted some of country music's biggest stars, including Patsy Cline, Hank Williams and Johnny Cash.
2

Berlin, Germany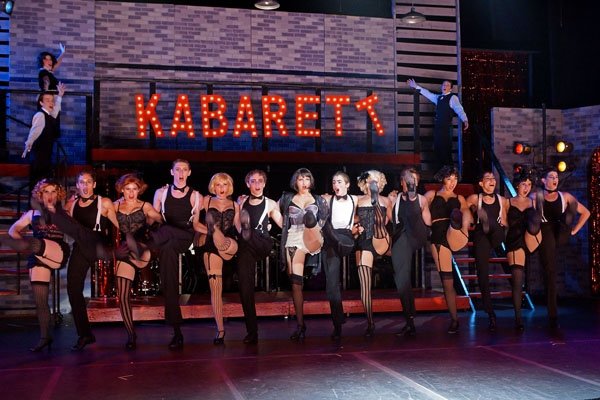 Techno blasted its way to prominence in the 1980s in Berlin and ever since, has mutated into a sort of city soundtrack, gripping Berlin's streets with its incessant beat. With the techno thump dragging you into its many an underground club, you may not have a chance to break away and catch one of Berlin's other great musical offerings: The Berlin Cabaret. France's sultry cabaret is much lighter than the political, satirical darkness of the German variant, which appeared in the 1920s. Though it's evolved into a lot of high-kicking girls and a little less darkness, you'll still know a hint of what once was if you're to visit some of Berlin's cabaret joints, like the postmodern Kit Kat Club.
---
3

New Orleans, USA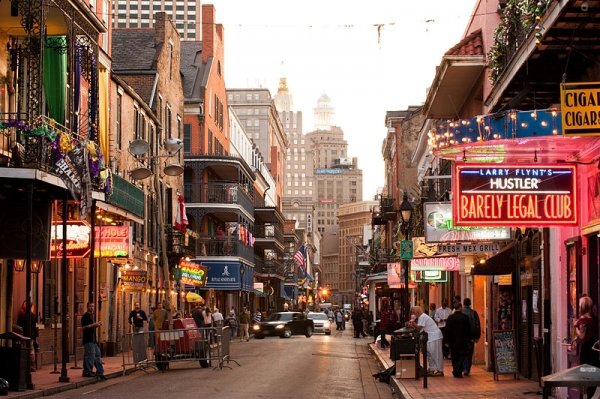 Most nod to New Orleans as the birthplace of jazz. In the early 20th century, New Orleans was one of the most innovative music Meccas. A deeply passionate and spontaneous genre, jazz branched into ragtime, swing, bebop, bossa nova, fusion, all while staying true to its base core: emotion. New Orleans is still a vibrant musical center, with the New Orleans Jazz Festival, otherwise known as 'Jazz Fest', taking place every year since 1970. Drawing in 650,000 attendants annually, the 10-day event includes 12 spirited and lively stages, featuring everything from gospel to rock, funk to Caribbean, and of course jazz. So many famous acts have performed at this festival, that it would be crazy to try and list them all, but to name a few – you've got your Miles Davis, Dizzy Gillespie, Ella Fitzgerald, Joni Mitchell, The Temptations, Bob Dylan.......you never know who will headline, but you know they're likely to be a living legend.
---
4

London, England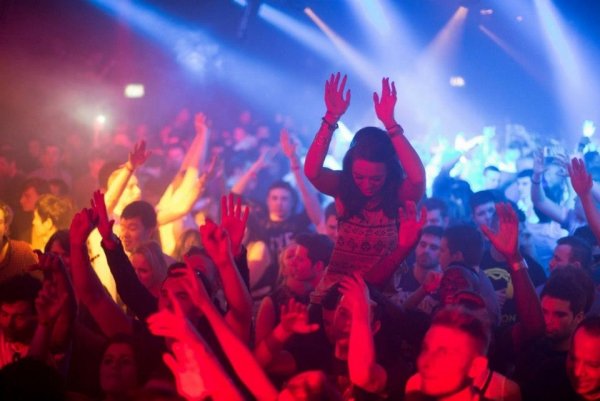 London is an epicenter of musical pop culture. The Beatles from Liverpool made their name in London, Glam Rockers staked their claim during the 1980s, and even such pop-centric acts as the Spice Girls found fame here. With such a history of epic music, the city that gives us Big Ben is one of the great music Meccas. Many Brit musicians came to London for the music scene, and nothing has changed. People find their musical niche in the city's superclubs, DJ bars, or live music venues. Today, the fusion of post punk and grunge dominates the scene, but icons are what make this city – Bowie, The Pistols, The Clash, The Stones... Whoever the band – London is ready to rock!
---
5

Havana, Cuba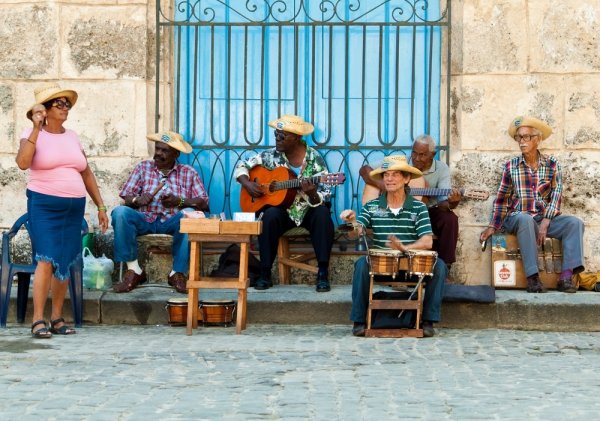 Buena Vista Social Club (1999) was a documentary seen around the world. This documentary showed musicians and those who love music all that Cuba has to offer to their ears, particularly, the pre-revolutionary son style. Musically-inclined pilgrims now make their weary way to their Cuban Mecca – Havana, in order to experience son firsthand and feel what Cuba was before collectivism and Castro. Preceding salsa, like its sister, son moves the hips. But Havana is not only home to son; it has daughters as well – salsa, rumba and Latin jazz will have you swiveling those hips all night.
6

Vienna, Austria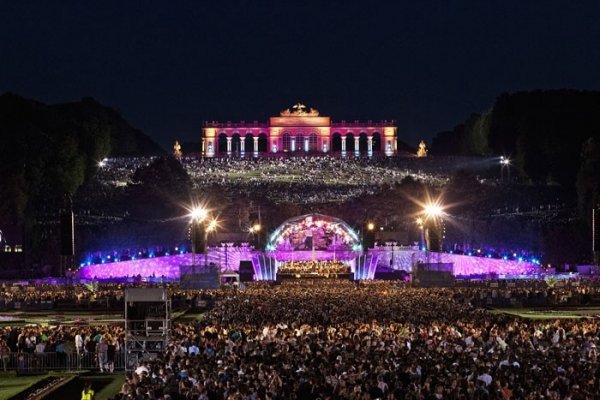 For those classically trained, Vienna is the greatest of music Meccas. Beethoven, Mozart, Strauss, Brahms, Schubert, Haydn, Mahler and Schönberg all, at one point or another, lived, composed or performed in Vienna. An annual festival season celebrates these legends, with performances from September to June. In addition, there are nine festivals per year, one-time performances and special events. Go see the Vienna Philharmonic perform in the elegant Wiener Konzerthaus in the classy city of classical composers.
---
7

Ibiza, Spain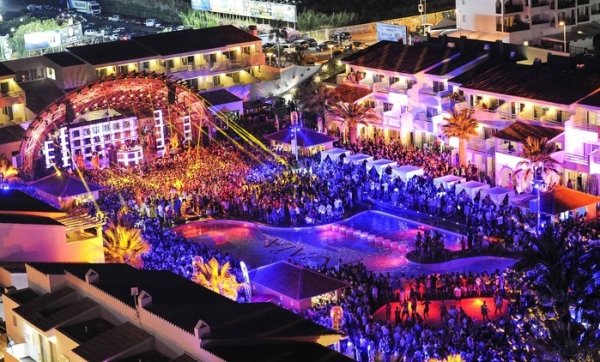 Ibiza is a small island with a big dance-fever. The Ibizan/British fusion began in the late '80s when British DJs would host in Ibiza's fast-paced clubs and then import their sound back to England, where it made a love child with techno and house music. Though Ibizan clubs are a lot less exclusive and local now, the atmosphere hasn't changed much. It's still wild, self-indulgent and is calling anyone who enters to shake what yo mama gave ya!
I think the music culture of a destination is so oft overlooked by travelers. We focus so much on the sights, attractions and food and forget that something we love and probably listen to all day long at home is a major feature too – it certainly is in these music Meccas. Where is your personal music Mecca?
---
Comments
Popular
Related
Recent