There are so many amazing places to visit in Belgium for those of you looking for an indulgent European getaway! Belgium has a sweet reputation for its chocolate making abilities, and for very good reason. But there is so much more, too! Belgian beer, Belgian waffles, and mussels: okay, I'm seeing a trend in my thoughts here. There really is a lot to see and do in Belgium aside from pampering your palate. Let's take a look around, and dream about the places to visit in Belgium, together.
---
1

The Atomium, Brussels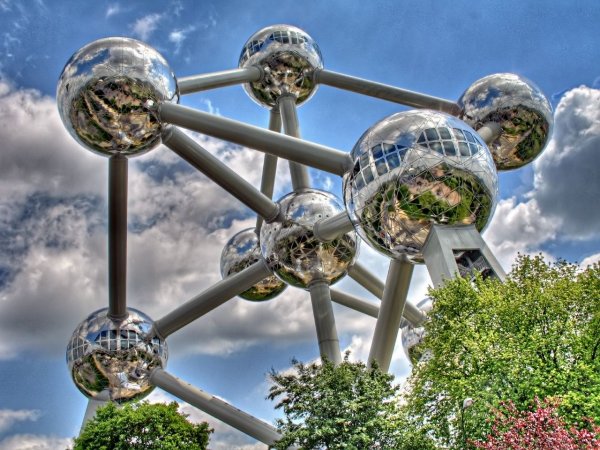 We are made up of atoms, but take a trip to the Atomium and you get to explore the inside of one! Okay, not literally, but this permanent exhibition has plenty to offer. There are always temporary exhibitions within the five spheres of the Atomium, but what really makes it one of the places to visit in Belgium is the view it offers. Have a gourmet meal in their restaurant, which is located in the top sphere and enjoy a birds eye view of the city and beyond. Want to see Brussels at night? Not a problem. The restaurant is open until 11 p.m. so you can see the city light up during dessert.
---
2

Delirium Tremens Café, Brussels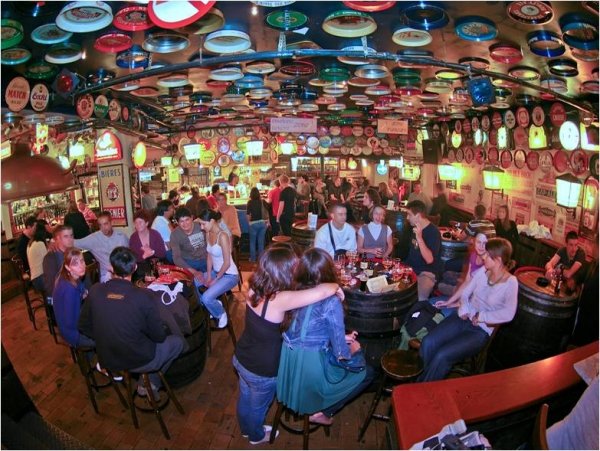 I'm a long shot from a beer connoisseur, but three floors, live music, and an extensive beer selection piques my interest. Delirium Tremens Café has 2,000 types of beer to choose from. Even if you aren't a huge fan of the brew, try to stray from the idea that it isn't for you, and dive headfirst into the beer culture that Belgium has to offer! The bartenders are very knowledgeable, so if you let them know your likes and dislikes, you can be sure you're in good hands. If anything, after a stroll in Cinquantenaire Park seeing the Arc de Triomphe, just check this place out for the ambiance and cool brew-themed interior design!
3

The Chocolate Capital of Belgium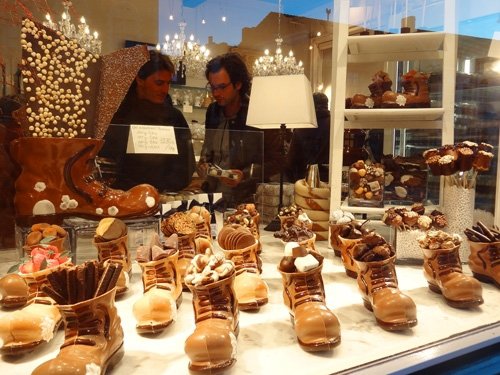 Oh dear, I'm getting back into that foodie-traveler mindset. This is the last food based destination, I promise! Belgian chocolate easily trumps the stuff many of us are used to craving and buying in bulk, or is that just me? Trust me, after walking the cobblestone streets of fairy-tale Bruges and trying your first real Belgian chocolate, that's it, you're hooked. There are about 50 chocolate shops within Bruges alone, but some I've heard about consistently are the Chocolate Line and Dumon. Plus, if you're a fan of free chocolate and history don't forget to stop for a tour at the Choco-Story Chocolate Museum. For the truly keen, keep an eye out for the annual 4-day chocolate festival held in Bruges!
---
4

Gravensteen Castle, Ghent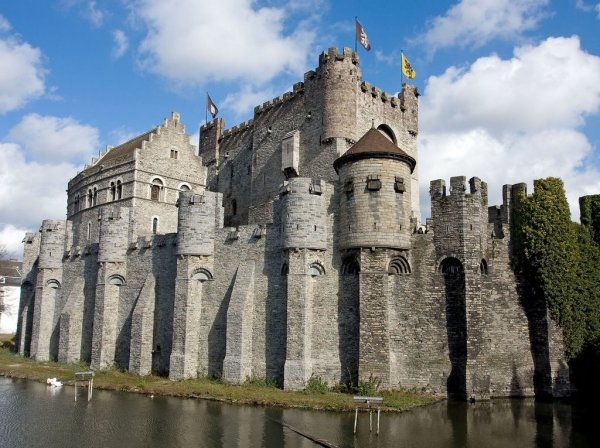 Ghent is said to hold all the dreamy, fairytale qualities of Bruges, with an added dose of reality and subtraction of the touristy feel. Get to know the history of Ghent by visiting the Gravensteen Castle. For 10 Euros you can walk around the castle with an informative movie guide. And if you've had enough history, get to know the culture! Gravensteen is a venue for cultural events and activities, and although many of these may be in Flemish, they are interesting events to partake in!
---
5

Open Air Market, Liège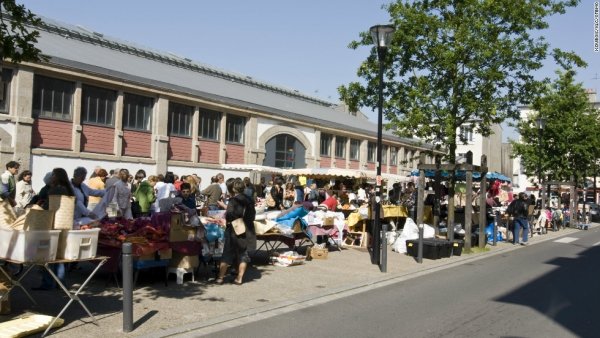 On Sundays in Liège, you have the wonderful opportunity of experiencing shopping like a true local. La Batte is the oldest and largest open-air market in Belgium, which sure beats shopping inside a large, corporate supermarket chain in my books. Experience the bustle of a more social, fresh and exciting way of life. Let your senses take in the noise, colors, and smells of the food, clothes, books, and other goods. There really is something about having to seek your purchases in a market place that makes you appreciate the time you spend doing it.
---
6

Go to MAS, Antwerp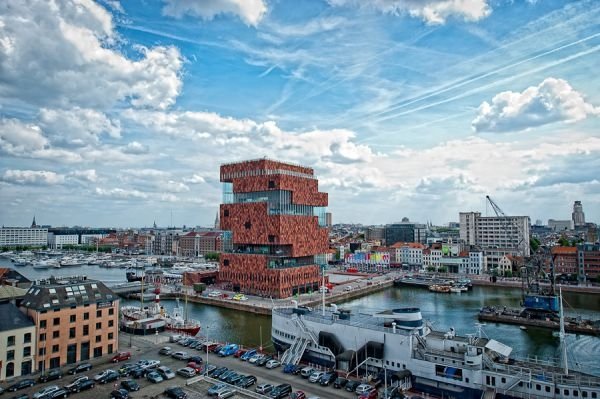 Museum Aan de Stroom is located right on the water of Antwerps' port. It's free to simply check out the interior of this massive building, and there are even exterior escalators for an awesome view. If you want to truly delve into the museum however, then the galleries do have a fee. What's different about this museum is the concept of visible storage. Most museums keep the things they don't currently have on exhibit in a closed off and dusty room, or at least that's how I imagine them. But you can experience the whole collection at the MAS, which I think is really neat!
---
7

La Balade Des Gnomes, Durbuy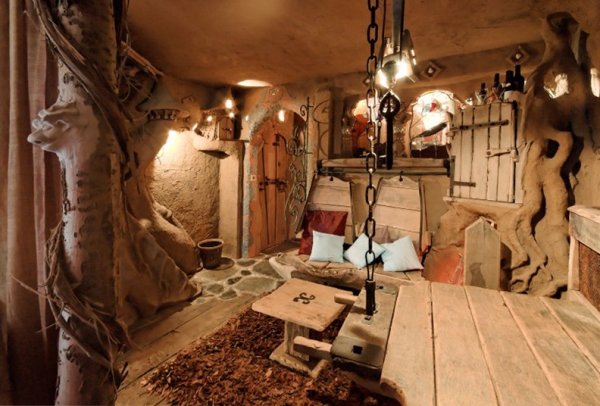 Durbuy, Wallonia resides over porous rock making it a unique but ideal place for cavers. However, while you adventurous ladies are in the area, why not stay at an equally unique hotel? Keeping in touch with our fairy–tale Belgian extravaganza "La Balade des Gnomes" provides rooms that are based on fairy tales and folklore. The exterior and interior designs of the rooms are what make this an amazing place to stay. Spend the night inside of a Trojan horse - how many of your friends can say they've done that?
These are a few of many places to visit in Belgium, trust me there are more! It's important to engage in diverse experiences when we can, take advantage of your senses and don't stop looking for new things! The sweet thing about Belgium is it's relatively easy to get around, whether by train or car, so if you have time you can see it all. There are gems to be found all over Belgium; has there been a shiny one that you hope to one day see?
---
Comments
Popular
Related
Recent