8 Not-so-Obvious Things to do in Amsterdam ...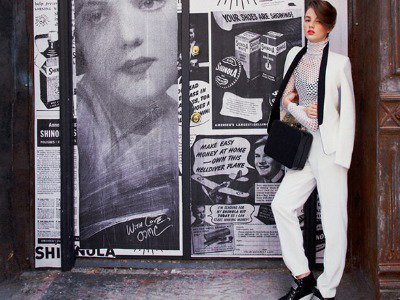 In need of some research for an impending trip, I decided to take a look at the less-obvious things to do in Amsterdam. We all know about the red-light district and the infamous cafes, but there must be more to the city, right?! Of course there is – and after writing this, I'm even more excited to go. Here are some not-so-obvious things to do in Amsterdam.
Amsterdam is a wonderful city to visit if you're an art enthusiast – head to the Rijksmuseum, where you can see the work of the Old Masters Rembrandt and Vermeer, as well as work by artists such as Jacob de Wit and Ferdinand Bol. This is one of my favorite things to do in Amsterdam, or at least it will be!
If you're more of a fan of modern art, head to The Stedelijk Museum for an excellent collection of contemporary artists. There's work by Picasso, Cézanne, Matisse, Lichtenstein, Warhol and Nauman, amongst others. There's also the Van Gogh Museum, a big street art scene and Jordaan, an area filled with specialist galleries.
I don't know how museums have a reputation for being a bit boring – they're amazing, and isn't it only right that you learn something about the place you're visiting? Head to Amsterdam's Historisch Museum, and later visit the Joods Historisch Museum, located within the old Jewish quarter. Of course, there's also the home of Anne Frank to visit.
What do you think of when you think of Amsterdam? Other than the obvious. Windmills! Well, I do anyway, and there's still eight windmills in Amsterdam. The most well-known of these is the De Gooyer.
My favourite subject. If you're going to Amsterdam, make sure to try some varieties of Dutch cheese – often served during happy hour with mustard. Dig into Dutch pancakes (pannekoeken), with Dutch syrup if you want to follow tradition. For a more savoury snack, go for the vlaamse frites with a massive dollop of Dutch mayonnaise. Finally, don't leave without trying a raw herring garnished with onions and pickles. Yum!
For a sanctuary away from the buzz of the busy city, go to the Begijnhof – a former 14th century convent that is now a hidden garden and courtyard. Or, go to the Vongelpark, the largest park in Amsterdam. This is especially good in summer, when you should bring a picnic to enjoy whilst you people-watch.
Amsterdam is nearly as famous for its canals as it is for the more unsavoury activities you can do in the city. If you're visiting, you can't miss out on a canal-tour. Taking a trip through the historic city centre by boat is a beautiful and easy way to see some of the city's most impressive architecture... and get your bearings.
Tulips, the flower of the Netherlands! To see some of the world's most beautiful flowers, head to Keukenhof, the famous bulb flower park in Lisse. People come from all over to visit here in tulip season, and you'll soon see why, as you're surrounded by thousands of the most brightly-coloured, beautiful blooms you can imagine.
So, there you have it! Eight things you can do in Amsterdam aside from the obvious. Of course, you have to sample all the local culture though anyway... right? I would love to hear if I've missed anything important here. What do you think? Have I missed any must-sees off the list?
Top Photo Credit: fashiongonerogue.com
{{#comments_count}} Show Commnents ({{comments_count}}) {{/comments_count}}