I read a lot of blogs on things to try in Thailand before I went on holiday there (I've just come back), and whilst they were really helpful, I felt something was always missing. Whenever I visit somewhere, I feel like it's the little things that make a place what it is - small, everyday things that would never make a list about tourist attractions. However, I think it's those things that define somewhere. So, I wanted to make a list of the little things to try in Thailand.
---
1

Fruit Smoothies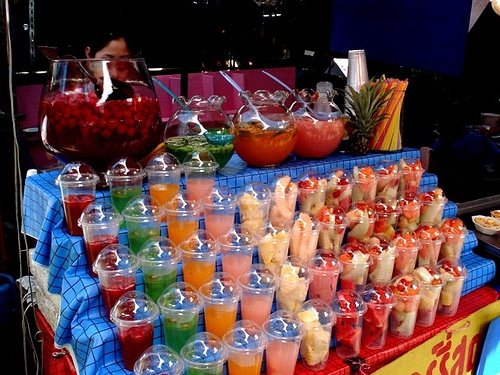 Any list of things to try in Thailand written by myself is going to be quite food- and drink-heavy. I traveled around Southern Thailand and Bangkok, and these are the perfect way to battle the heat. There are countless street food stalls (and I mean they're everywhere, really) selling fresh, whole fruit - you just point at the ones you want and they'll whip up a smoothie for you. This may not sound that exciting, but the fruit out there tastes completely different and you really couldn't get this experience back home. Oh, and it'll cost you less than a dollar.
---
2

Hire a Moped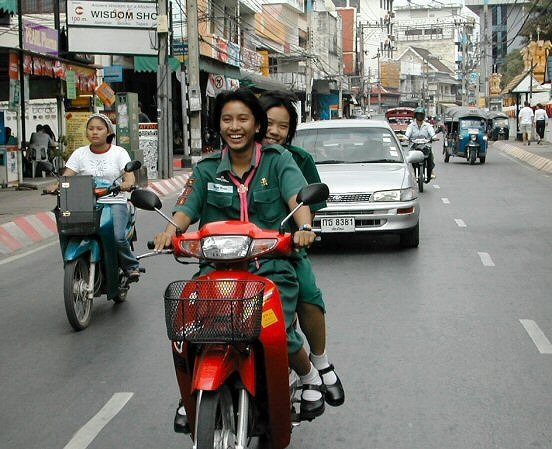 You'll see that nearly everyone scoots around on mopeds, especially in the south. They're very cheap to hire and the best way to get around. We spent our days hopping from beach to beach. Warning - it may look terrifying because there doesn't seem to be any rules, but we actually found it very safe. Unfortunately, the people most likely to cause accidents are westerners.
3

Get a Tuk-Tuk Ride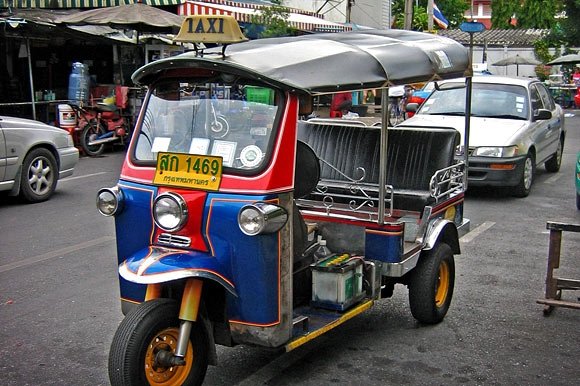 I'd obviously heard about these before but I had no idea what they'd actually be like. I was thinking it would be a bit like a fast push-bike. Oh no. They go up to around 60mph and we spent a lot of time in the fast lane of a four-lane motorway. Bit scary, but an experience!
---
4

Buy a Fresh Fish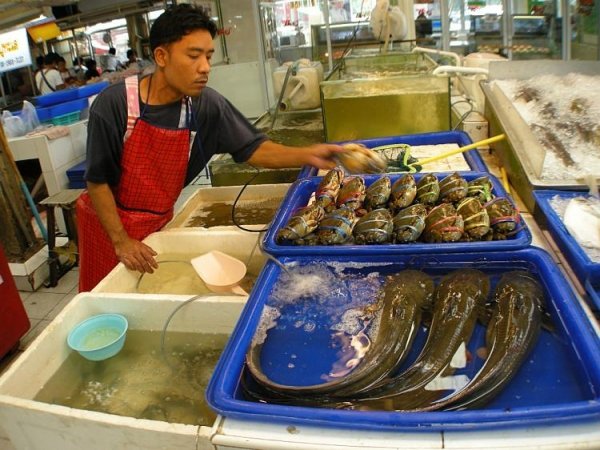 For lunch, we tended to stop at one of the numerous street food stalls and buy a whole, fresh fish for about a pound, or a dollar fifty. Buy a papaya salad for about 50p and eat it all on the beach.
---
5

Take a Long-tail Boat Taxi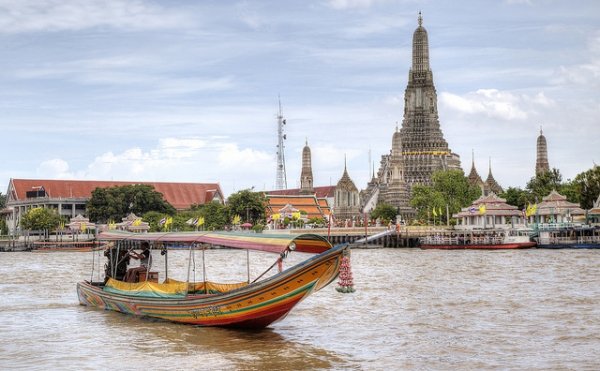 Thailand has some of the best beaches in the world, and the easiest way to get across to some of the more secluded ones is to take a traditional Thai long-tail boat taxi. It's cheap and you should be able to find them on every main beach.
---
6

Visit a Night Market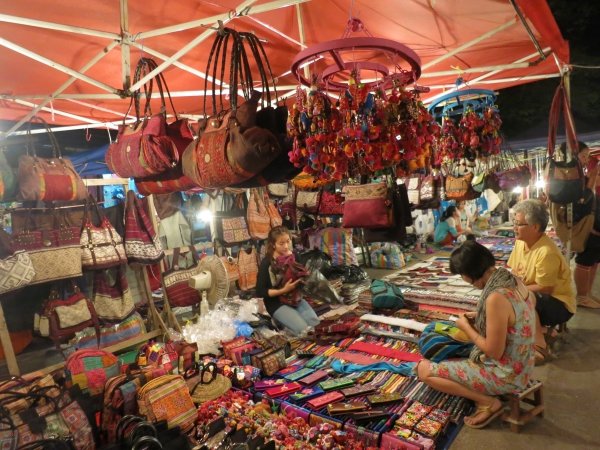 I loved doing this. There are night markets dotted all around - filled with stalls selling clothes, jewellery and some of the most interesting food you'll come across. It's difficult to describe the buzzy atmosphere, but you'll see. For example, a group of young kids (like 8-10 young) set up an impromptu break-dancing show at the Krabi night market we visited. We also found a stall selling fried ice-cream, otherwise known as the FOOD OF THE GODS.
---
7

Eat an Ice Cream Sandwich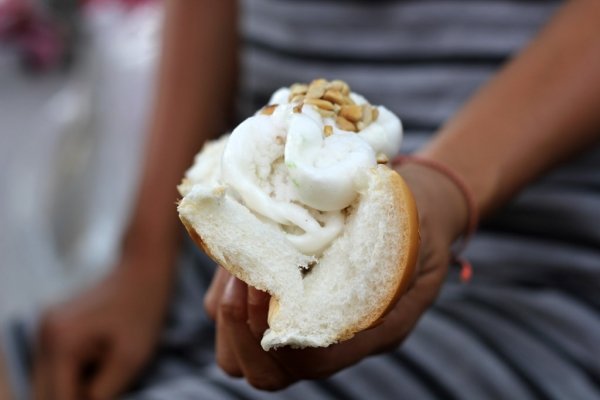 A traditional Bangkok street food dessert - a sweet bread roll topped with sticky rice and the ice cream. Also try mango sticky rice and the aforementioned fried ice-cream!
---
8

Stay in a Beach Shack
There are lots of this type of accommodation on the islands, and I think it's the best option. Where we stayed was basic but clean and cosy - and nothing beats waking up and strolling out onto the beach. Such a calm and peaceful place.
---
9

Drive and Explore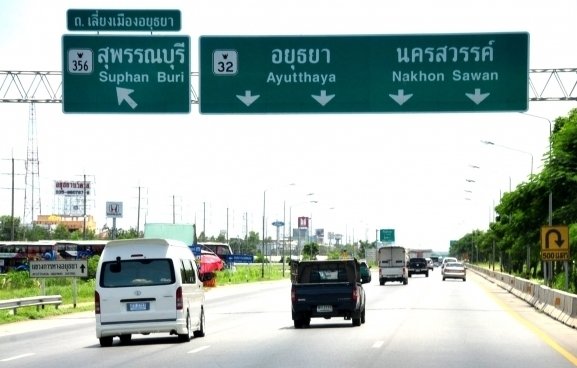 If you hire a moped or a car, just get in it and drive. We followed the coastline and just stopped wherever looked good - secret beaches, little bars, and family restaurants that look rough and ready, but where you'll find exceptionally welcoming people and amazing food.
I hope you can get a sense of place from the above - Thailand really is one of the most wonderful places I've ever been to. Tip: avoid Phuket, especially Patong. We felt like we'd got lost and ended up in Magaluf. Where else is an amazing place to visit?
---
Comments
Popular
Related
Recent