Just when you thought you'd seen everything the hotel world could come up with, along come new concepts. Let's take a look at some recent and upcoming hotels because your next room might be among them.
---
1

Girl-friendly Rooms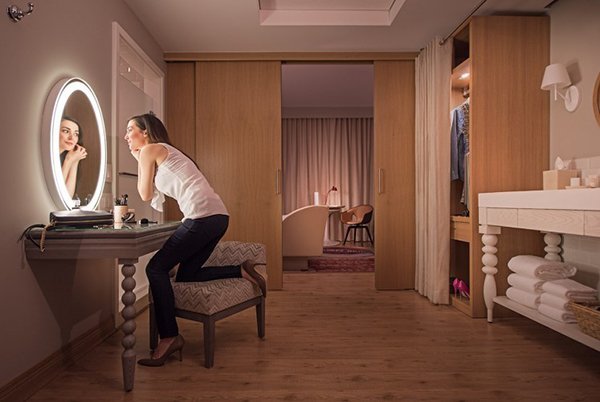 They used to have "ladies only" carriages on British railway lines back in the day when Queen Victoria ruled. Now Sir Richard Branson wants to breathe a little Victorian decorum into new hotel concepts: he's introducing "female-friendly" rooms at his Virgin Hotels chain. The first opens in Chicago, where ladies will be able to sit on a tiled bench in their shower and wield lady-razors at perfect leg-shaving height. A purpose-built vanity table, hairdryers powerful enough to blow away unfashionable hairdos, and separate his-and-hers wardrobes are also part of this feminine room package. Pay an additional $20/£13 and you'll find an Intimacy Kit discretely placed on your pillow. The romantic parcel comprises of lubricator, condoms and vibrator; the latter is presumably included in case the "windy city" can't provide ladies with desirable local talent for the night.
---
2

Purr-fect Pet Packages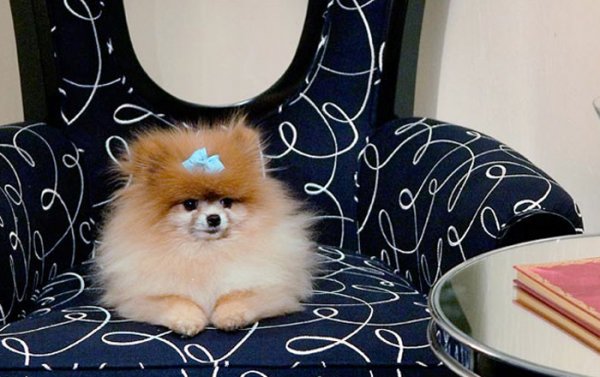 Not so long ago new concepts in hotels meant you were allowed to bring your pooch into rooms and beg prettily for a bowl of water, but hotel management has moved on since then. Expect to find a first-rate pet service via W Hotels' Pets Are Welcome, Loews Hotels' Loews Loves Pets and Kimpton Hotels' Very Important Pets. Your pet can expect welcome treats, specialized room service menus and pet massages to ease away travel aches. Kimpton's offer free overnight stays for pets, as do the pet-loving people at the NYC's Soho Grand.
---
3

Bud & Weed-welcoming Breakfasts

When possession of cannabis was made legal in Colorado, a new brand of tourism - the weed-loving traveler - was born. They were initially restricted to just one state, but pot-puffing tourists can now flock to Bud & Breakfast homestays in Alaska, Jamaica and Uruguay, where such weed-loving arrangements are legal.
---
4

Bed-Electron-Breakfast, Anyone?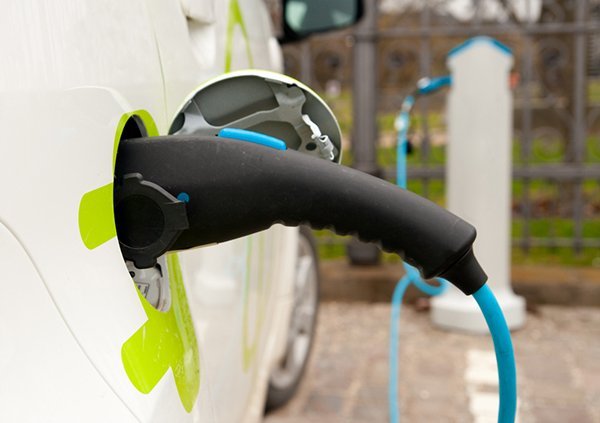 Vermont's West Hill House B&B offers BEBs, a bed-electron-breakfast option for drivers of electric vehicles, even including chargers in the deal. There are two more BEBs in the eastern state and BEB options are also available at Marriott Hotels in Chile, Denmark's capital Copenhagen, Britain's Manchester and Japan's Tokyo.
---
5

Don't Complain about the "robotic" Service!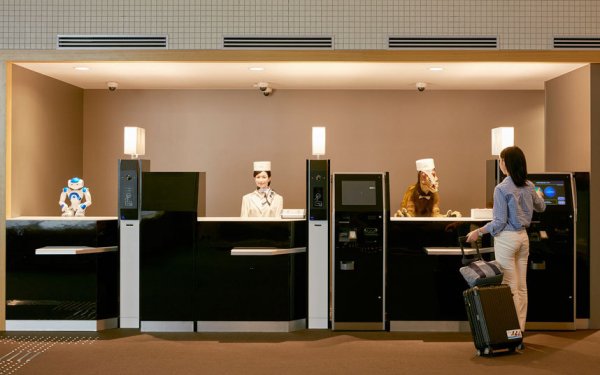 Nagasaki's new Henn na Hotel takes cost-cutting a step too far into the future for travelers looking forward to the personal touch. Here new arrivals are greeted by a dinosaur behind reception when they check in, before being subjected to a life-like female android with a permanently frozen grin and a left-luggage porter vaguely resembling the Hulk. At room rates starting at $50 per night, it seems a good deal by Japanese standards, but would you really want to sleep under the same roof as Godzilla?
---
6

Cry Me a River at Tokyo's Crying Rooms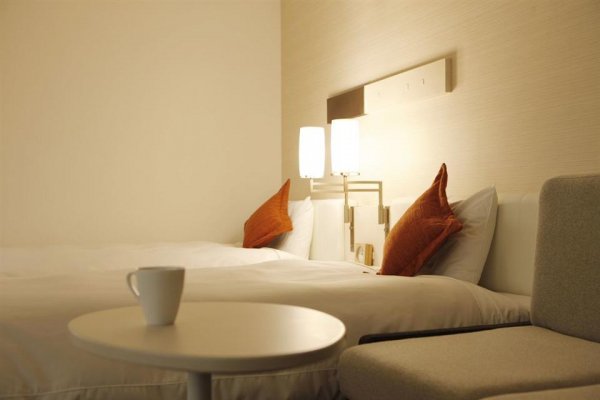 Available only to female guests, the eight suites designated for weepies at the Tokyo's Mitsui Garden Yotsuya Hotel seem like a chauvinistic throwback to the 1970s. Apparently, the hotel's idea targets women who need to work out emotional problems by being able to cry their eyes out in total privacy. Ladies whose eyes refuse to co-operate are presented with a tear-inducing package of movies like Forrest Gump, super-soft tissues and manga comic books. The latter are, of course, enough to make any woman cry, since they're often full of violence against women.
7

Forget Creature Comforts at Home-office Hybrids

Later this year a new chain called ZOKU opens in the Netherland's fair city of Amsterdam, with future branches planned for Barcelona, Berlin, London and Paris. Marketing their new concepts in hotels as "the end of the hotel room," the chain offers "home-office hybrids" that are rather compact space-wise but high on functionality. Instead of traditional hotel staff, you'll be fussed over by a buddy-system of employees who are well versed in the "local scene." Makes you want to reach for your tent and head into the great outdoors, doesn't it?

Would you stay at any of these? Maybe there's a hotel concept you'd like to see come to life but it isn't out there yet? Do share!
---
Comments
Popular
Related
Recent