I like reading about the spooky and unknown and have always wanted to visit haunted places in Canada. Do I even need to describe just how beautiful and massive Canada is! It has loads of green space, structures, historical sites and interesting stories. There are many wonderful things to see and do especially if you are into history, the unexplained, or the paranormal. Some of the most beautiful places on earth are also the most haunted. I love learning about the history of an area and the legends that live on through its people. On my next out of state trip I will travel north and visit Canada. Until then, I share with you a little information about seven haunted places in Canada that will make you squirm…or, at least pique your interest. ;)
---
1

Fortress of Louisbourg, Cape Breton, Nova Scotia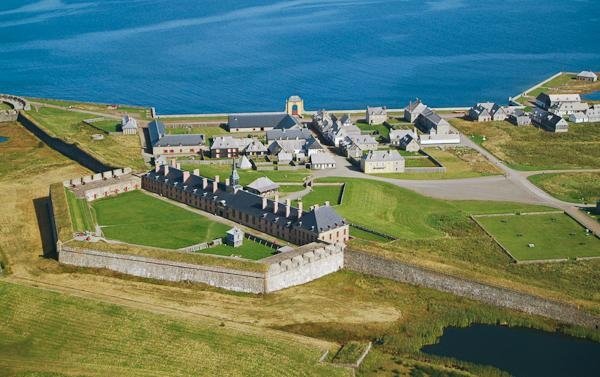 One of the largest haunted places in Canada is the Fortress of Louisbourg. Located in Cape Breton, Nova Scotia this massive structure was built in in the early eighteenth century. The fort housed nearly one thousand people by 1730 but experienced a smallpox epidemic shortly thereafter. While many people survived, a number of citizens succumbed to the disease. The fort was later besieged in 1745 and again in 1758. Visitors to this location have reported seeing smallpox and battle victims roaming the grounds and tunnels.
2

Plains of Abraham, Quebec City, Quebec
There is such a deep history of fort building, colonial living, and war in Canada. As such, there are loads of places to see and things to experience. The Plains of Abraham are a great example of the tragedies of war. The decisive battle of the British over the French still echoes today. On this site where canons and muskets once rang out long ago the ghosts of British and French soldiers are still pretty active. Visitors to the Plains of Abraham have reported seeing ghosts wandering the fields both day and night. People also report hearing the disembodied sounds of dying men, horses, muskets, and cannons.
---
3

The Keg Mansion, Toronto, Ontario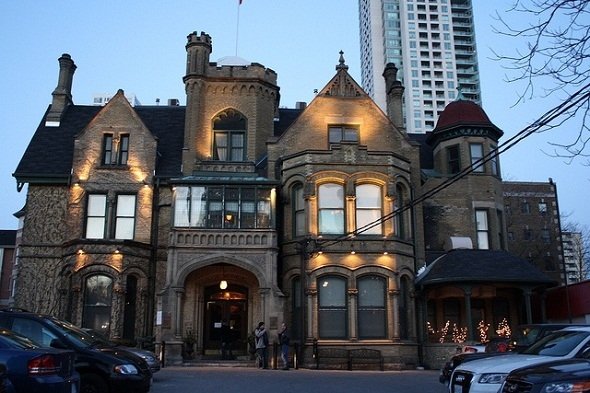 Now, a name like The Keg Mansion alone is bound to draw interest. While the house now serves as a restaurant, it was originally built in 1867 to house one of Toronto's riches families. Later, in 1882 wealthy industrialist Hart Massey purchased the property as the home of his future family. Mr. & Mrs. Massey had four sons and one daughter, Lillian. In 1915 Lillian died in the home. Lillian's nursemaid was so grief stricken about the loss that she hung herself in Lillian's room. Many visitors to this location report seeing the ghostly image of a woman hanging by a rope around her neck.
---
4

Fort Garry Hotel, Winnipeg, Manitoba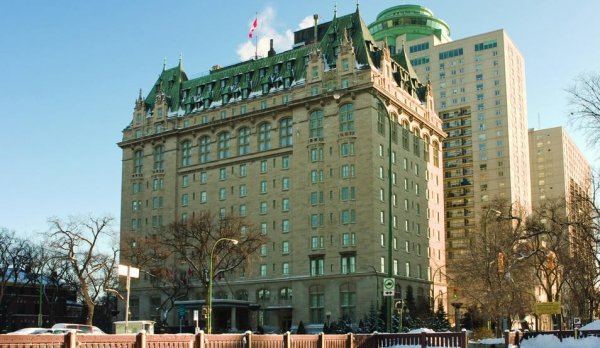 If you are ready for an up-close and personal paranormal experience, then the Fort Garry Hotel is the place for you! Travel alone or join one of many paranormal groups from all over and visit the Fort Garry Hotel. The hotel was built in downtown Winnipeg in 1913 by the Grand Trunk Pacific Railway. The walls of the Fort Garry Hotel witnessed much history, many visitors, and at least one suicide and murder. A young bride hung herself in the closet of room 202 after the tragic death of her husband. Guests have reported seeing an apparition of her hanging from the closet. Guests who stay in room 202 report feeling someone climb into bed with them only to turn and not see anyone! Guests and hotel staff also report seeing other images such as a blood-like substance ooze down walls, an apparition of a cloaked woman hovering above their beds, ghostly images of men in suits and a woman in a ball gown.
---
5

St. Louis Ghost Train, St. Louis, Saskatchewan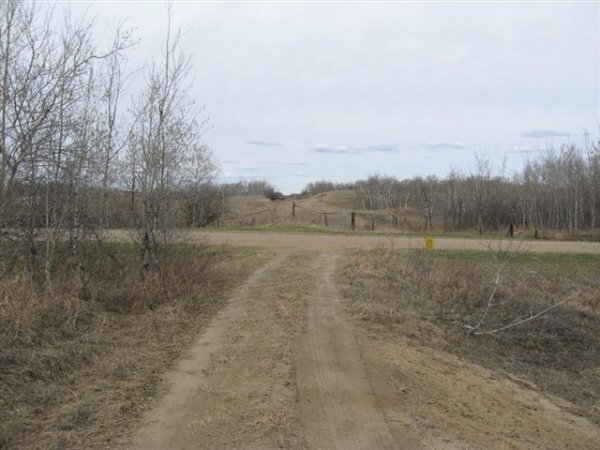 Years ago in St. Louis, Saskatchewan a train accident killed an entire family. The distraught train conductor killed himself. So gripped by guilt over the death of the family the conductor threw himself into the tracks of another on-coming train. Another story about the St. Louis Ghost train involves a railroad worker who was decapitated on the site. It is said that he still roams the area searching for his head. While the tracks are long gone, the area is reported to be pretty active still. Visitors tell of hearing sounds at night and a light appears regularly after dark. Some believe the light to be that of the decapitated conductor searching for his head, while others believe it to be the ghost light of the long forgotten train.
6

Fairmont Banff Spring Hotel, Banff, Alberta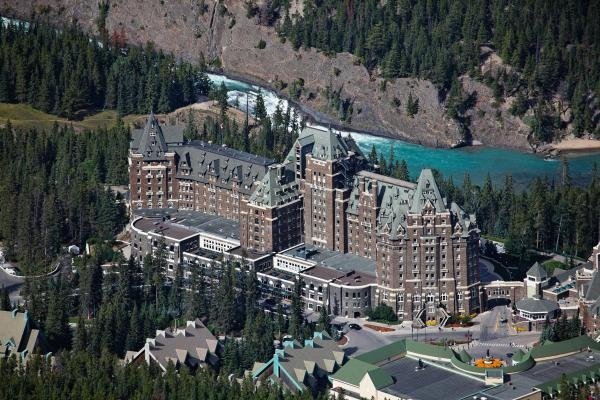 Travel to Banff, Alberta and you will arrive in the home of the gorgeous Fairmont Banff Springs Hotel. This fantastic place looks like the manor house from some phenomenal period movie. Built in 1888, the hotel is surrounded by such a lovely expanse of green hills it is easy to imagine fancy dinner parties and loads of haunted halls. Well, no need to imagine that latter point as there are many reports of spooky activity happening throughout the hotel, especially in room 873. One story reports that a family was brutally murdered in room 873. Another story tells of a bride who fell to her death from a flight of stairs after accidentally setting her dress ablaze! Guests report seeing her ghost roam the halls, and seeing ghosts and hearing sounds in room 873 and elsewhere throughout the hotel, like the ghost of a long-dead bellhop who continues to offer assistance to guests!
---
7

Craigdarroch Castle, Victoria, British Columbia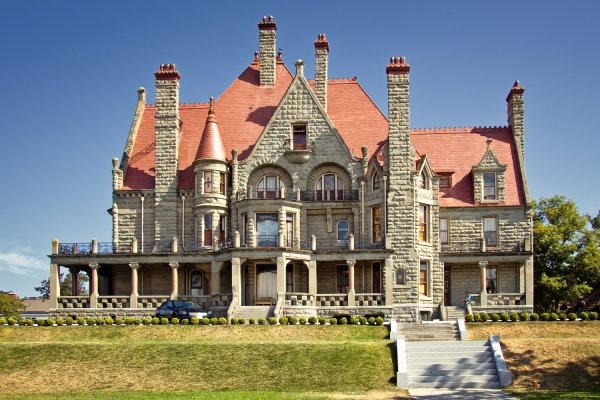 Located in western Canada, the Craigdarroch Castle is a beautiful building and huge tourist attraction. This big gorgeous structure was built around 1890 by Robert Dunsmuir. Dunsmuir, a coal miner, built the castle to serve as home for his wife and many children. However, the family would not occupy the home together. Dunsmuir died about one year before the castle was finished. Many years later the home is a tourist attraction and national historic site. Visitors report hearing disembodied voices, a piano play itself (no, it's not a player piano), and seeing the ghost of a very scary woman in white!
These seven haunted places in Canada are just a small sampling of the many locations out there. Have you visited any of these places? Do you know of any haunted places in Canada that you would like us to know about? Please, share with us! We'd love to hear all about it.
Resources:
dose.ca; canadaalive.wordpress.com; hauntednorthamerica.net; readersdigest.ca; huffingtonpost.ca
---
Comments
Popular
Related
Recent