Going to Disneyland Park? How to Get the Most out of Your 1 Day Admission Ticket ...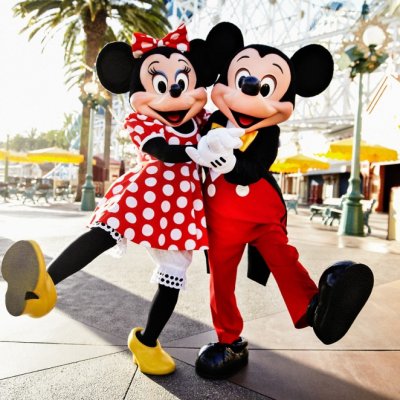 Going to Disneyland Park isn't a cheap experience, and one that you probably won't repeat too frequently. If you're only buying a one-day ticket, which costs $99, you'll want to get the most out of your day. So here are some tips to help you make the most of this magical day …
To get the most out of one day in the park, you'll need to start your day early. And you won't want a long drive to the park, or you'll be tired before you're halfway round. So find local accommodation. You can always stay in an on-site hotel, but there are also several motels within easy reach of the park's entrance.
If you stay in a resort hotel, you can take advantage of Extra Magic Hour. This means that on certain days you can get into the park an hour before it opens to the general public. It'll mean getting up very early, but that's worth it if it means you can get to the best rides an hour early!
If you're not tied to going during school vacations, pick a quiet time of year and avoid weekends. It's also best to check which dates are "blocked out" to annual passholders, as those will be the days that the park anticipates a large number of visitors. Any public holidays are likely to be busy as well, as will the run-up to Christmas.
If someone in your party has special needs, check out Disneyland's site for help and advice (disneyland.disney.go.com). There's a list of rides that are suitable for wheelchair access, and they also offer a Disability Access Service for anyone who is unable for other reasons to wait in a queue. There's plenty of help available, so a disability need not prevent anyone from enjoying the day to the full.
Waiting in long queues for the most popular attractions isn't fun, and will only waste a large chunk of your day. Check to see if they offer Fastpass. This offers a fixed time for entry, so that you can return at that time and avoid long queues. Simply obtain a ticket by inserting your park entrance ticket.
There's no way you'll be able to see and do everything if you're just in the park for one day, so plan your visit as much as possible. Pick your favorite must-do rides and prioritise those. After that, have some secondary rides and attractions you'd like to see, but won't be worry if you miss them. And be a bit flexible, just in case you can't make your favorite ride for some reason!
Some shows and attractions take place at fixed times, so check when they're on if you don't want to miss them. You should also head for that part of the park before they start, so that you're in the right area and don't end up rushing around.
So have a magical day at Disneyland! It doesn't matter how old you are, you're sure to have a memorable time. But you do need to plan your day in order to make the most of it. Say hello to Mickey for me! What theme park would you like to open?
{{#comments_count}} Show Commnents ({{comments_count}}) {{/comments_count}}